We haven't worked on office space decor in this series so I thought why not try to find similar but less expensive pieces for this bright and beautiful office space featured on Better Homes and Gardens.
Coral wouldn't have been my first choice for a desk but doesn't it look fabulous? The mint green walls act as the perfect backdrop for the bright accents pieces.  I would love to sit at that desk and blog all day!
Here's my take on the look.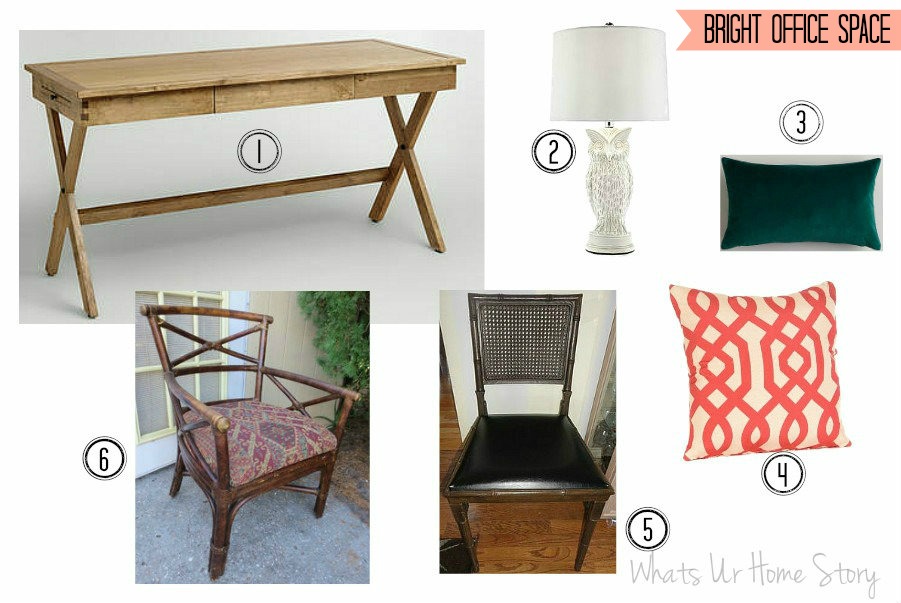 The details;
Total – $355 or $402 depending on your chair.
The BHG article only lists sources for the desk and lamp.
Total (for just these two) – $894
How did I fare? Are you a fan of the mint and coral decor?
Find more Same Look 4 Less series posts here.