Remember the $4.99 framed street photo that I found at Goodwill?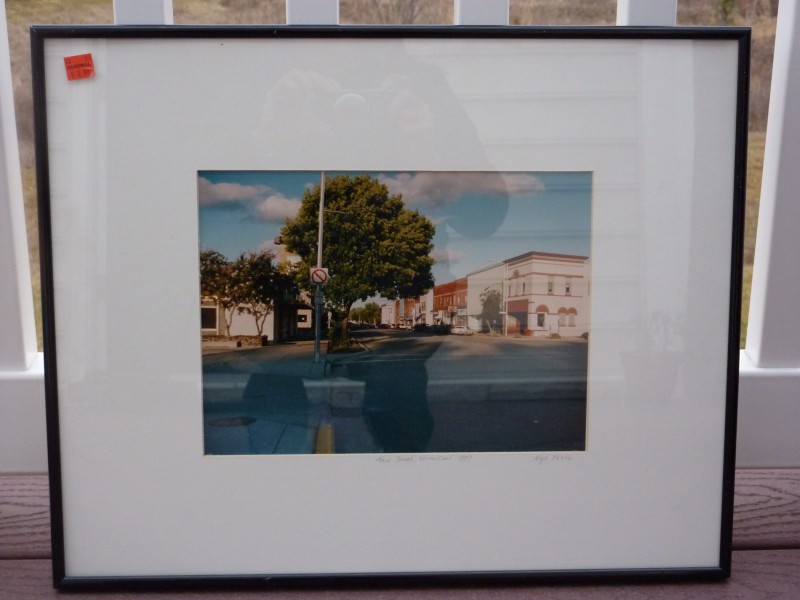 Finally got around to doing something with it.  Since I got a great deal (it is a pretty heavy frame with a good mat), I didn't want to spend a lot more on it. Plus, after all my recent acrylic painting activities I was in no mood to whip up another painting. What's  a girl gotta do?
Of course hop over to Micheals and look for inspiration.  I found some craft paper squares that I liked ranging for $0.19 to $0.99.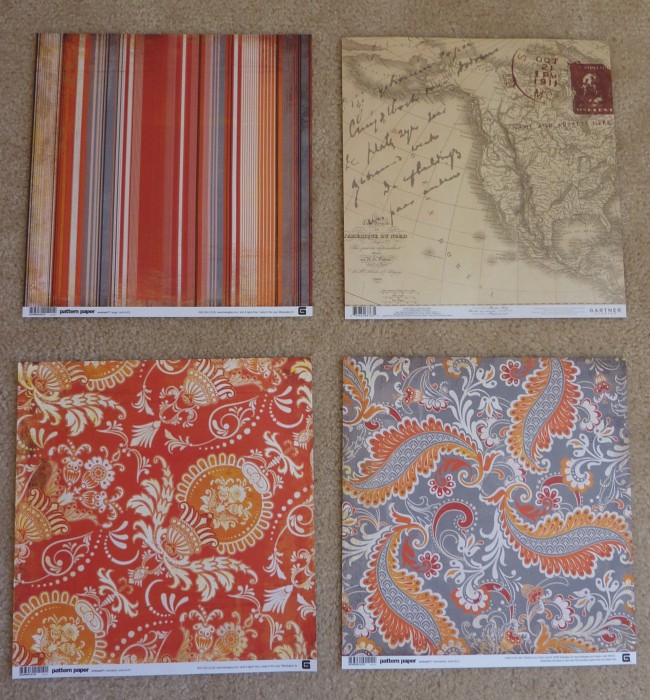 Time to change the street scene. I really liked the map but the newly framed art was going to go on the floating shelves in our family room. With red being an accent color int that room, I really was not sure. So I tried out all the 4 options.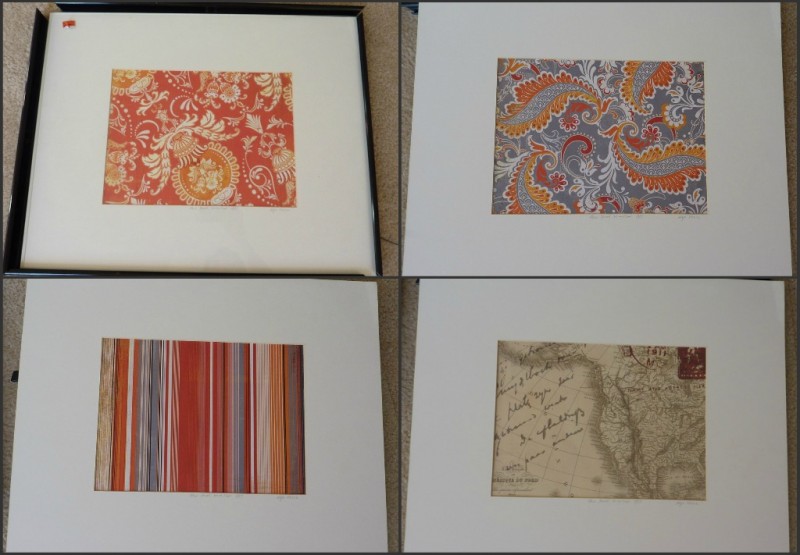 Once inside the mat, I didn't like the map at all! Out of the three left, had a hard time deciding between the grey and the orange paisley.  So trail run it is! 
Option #1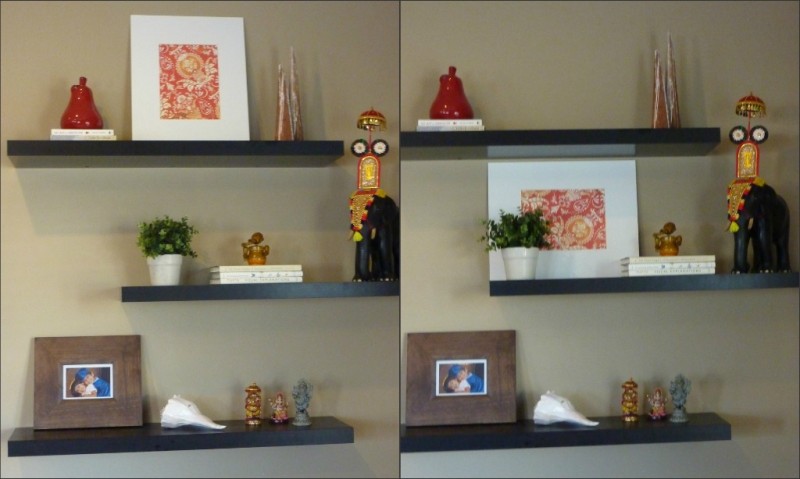 Option #2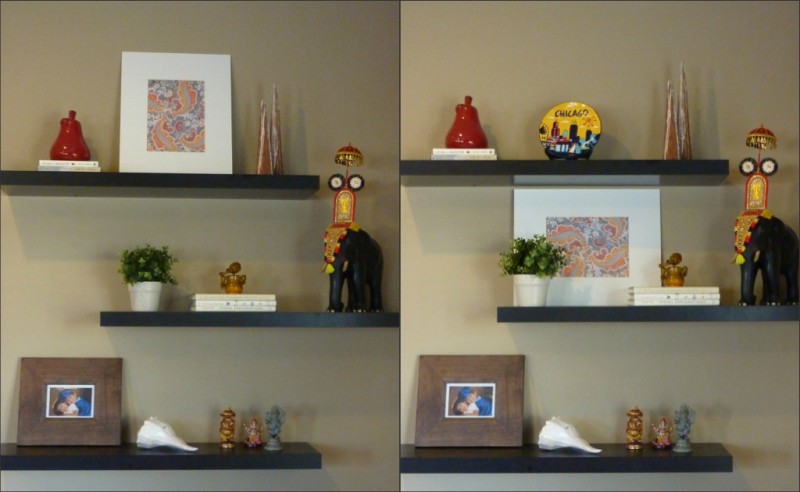 Finally decided to go with the Orange-ish red print. Again, it just felt right with the other accents in the room.  The whole process was pretty easy. Unscrew the hardware, open the mat, tape the new art (pattern paper), and screw everything back on.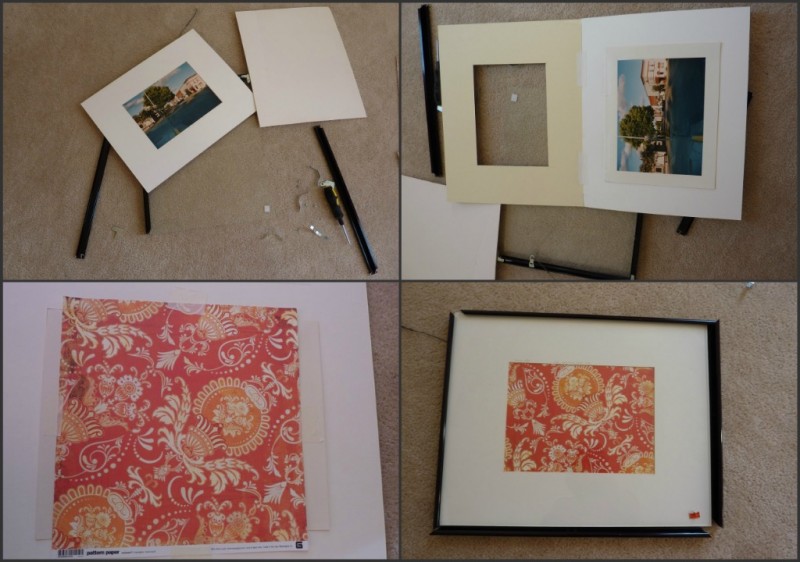 So here she is all settled in her new home.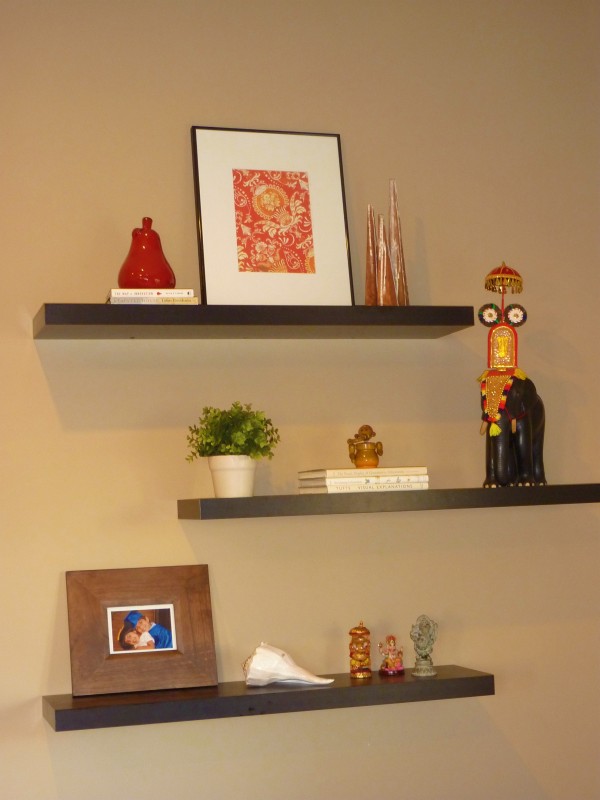 PS: Since the frame was so heavy, I was kind of scared that it would slip off the shelf.  we put in a strip of double stick tape on the wall so that the frame would something to rest against, just in case.
At $5.18, isn't that an easy on the pocket as well as effort art? Do you make craft paper art too?