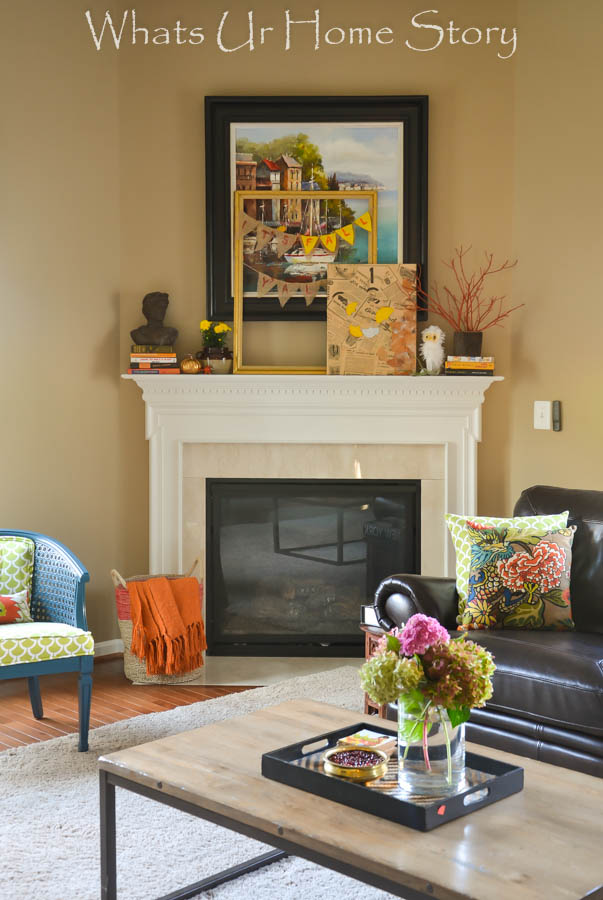 Something old, something new, something borrowed, something Blue……………that's how my 2014 Fall Mantel took shape, in a matter of few minutes. Unlike the years past (2012 & 2013) this year I just decided to accept the White Elephant in the room, our seaside oil painting, and go with the flow. If you remember earlier I'd tired to mask the gigantic painting, which by the way someone refuses to take down or move to a different place, with a Burlap Boo Sign and Vintage Newspaper Paper Medallion. No such hide and seek games this year 'coz I just wanted something that I could whip up in a matter of minutes and where I could reuse items from around the house. On  a side note, I've had that tray for almost 2 yrs now and looks like I still haven't taken the thrift store price sticker off! What can I say, I just like to prove to B that the Price's right! 😉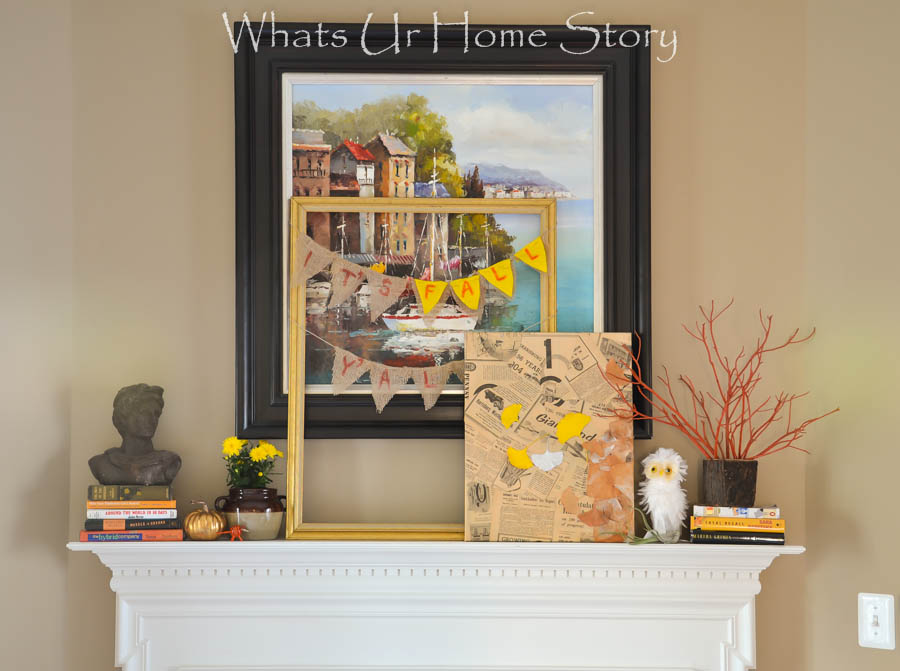 Naturally there are many old things; the recycled newspaper art, the Orange painted sticks, and literally every prop on there.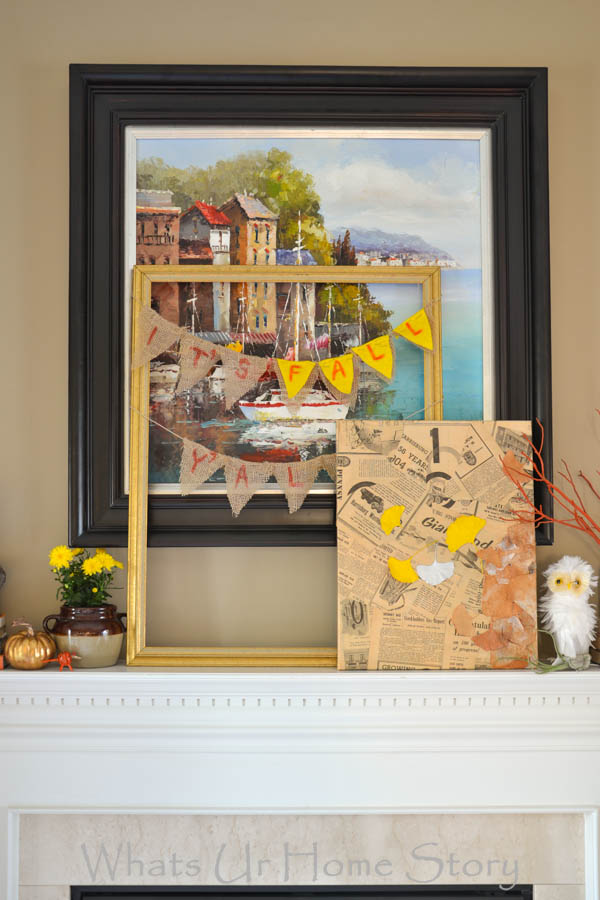 The empty Golden frame is the $5 Craigslist find that didn't work for the guest bedroom. I just added a quickie Burlap pennant banner to it. Basically you cut triangle pieces out of Burlap (freehand), with a stencil and fabric marker trace the letters, and staple to a piece of twine. For the "Fall" I used an extra layer of Yellow felt of which I have loads left over from my Felt circle pillow project.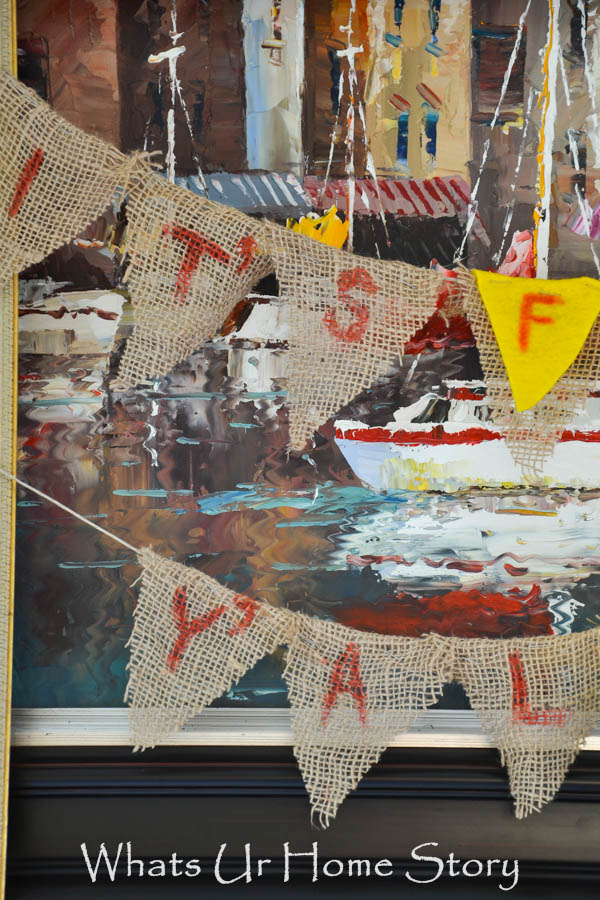 The new part of the equation is the Bust you see on the left, a 70% off clearance find at Hobby Lobby from 2 months ago. It is made of metal, is very heavy and has a very rustic rough finish to it. I ended up paying $8 for that. Not bad, huh?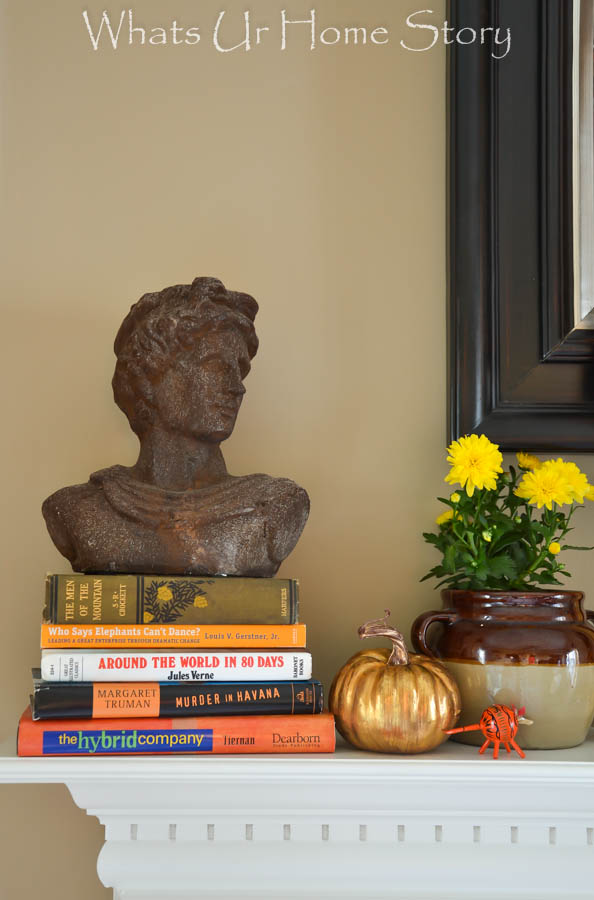 I know you are wondering why the paint color looks different in each picture? I've kinda given up on the lighting in this room. There is exactly a few minutes mid morning (between 9-10) that the room gets enough light for great pictures. It is so hard to photograph rest of the times!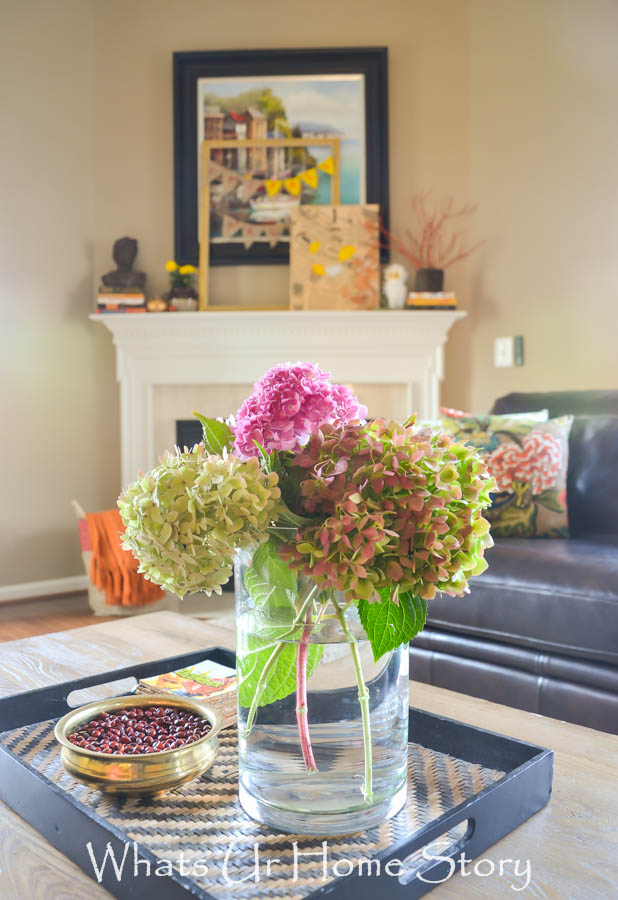 Coming back to our opening line, something borrowed? An air plant from my mom! Actually she fell in love with my air plant and wanted to take some home with her. We checked our local Wegmans soon after she came but didn't find a thing. So the last time when I went and saw some healthy plants I got her a few.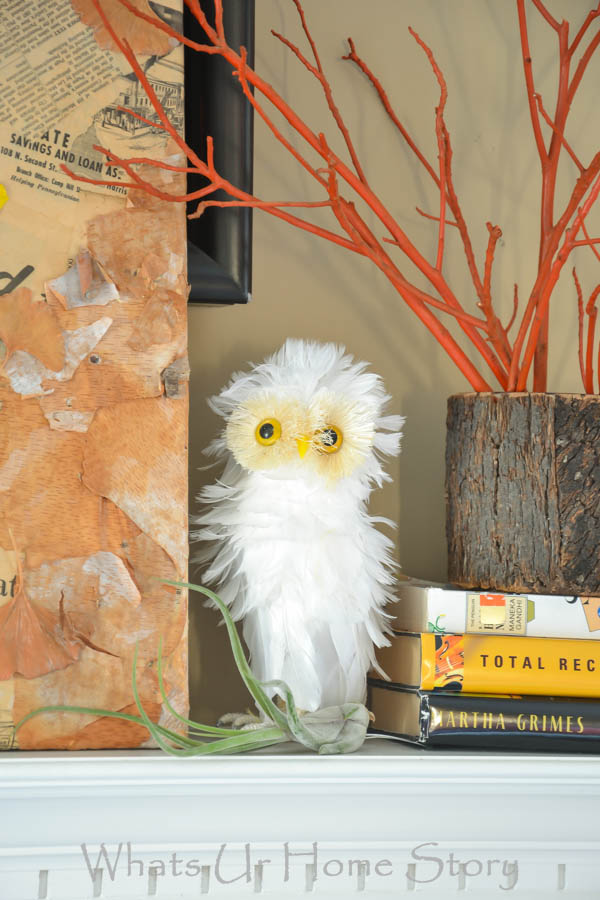 While we were at it I clipped the last few Hydrangea bunches from the yard and added it to a vase on the coffee table. Love all the different colors on those blooms this time of the year!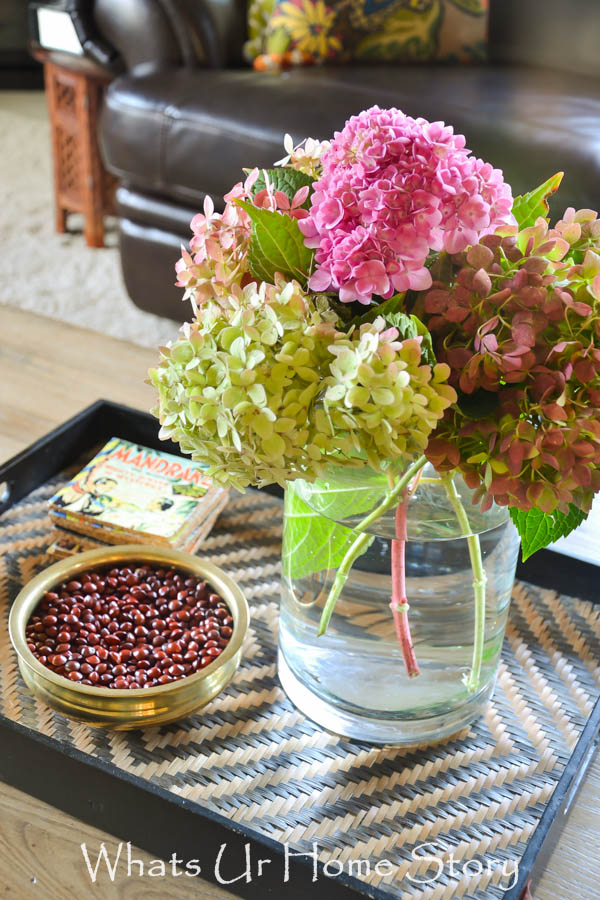 And that wraps up my 2014 Fall Mantel story!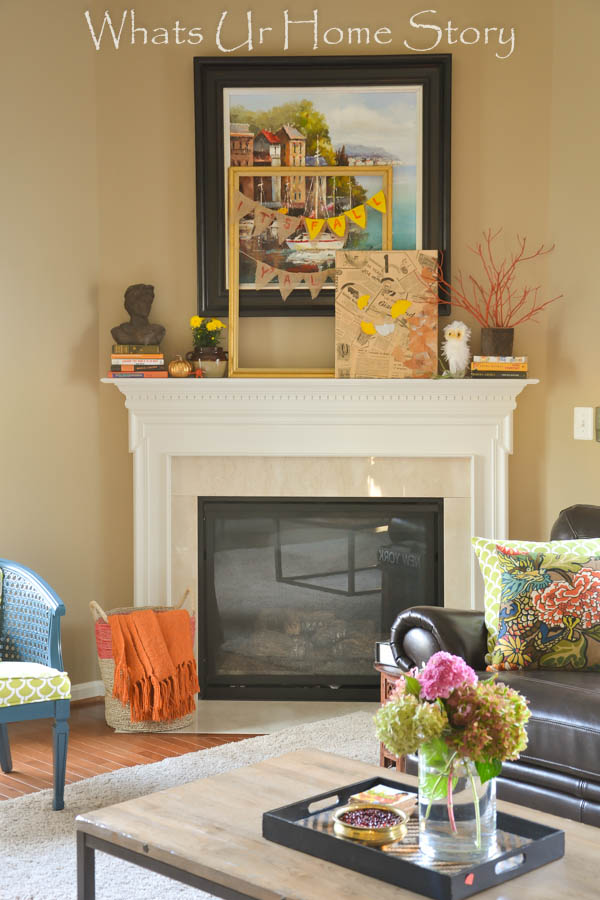 How do you decorate for Fall? Do you try to stay low key by using what you have or do you go all out?