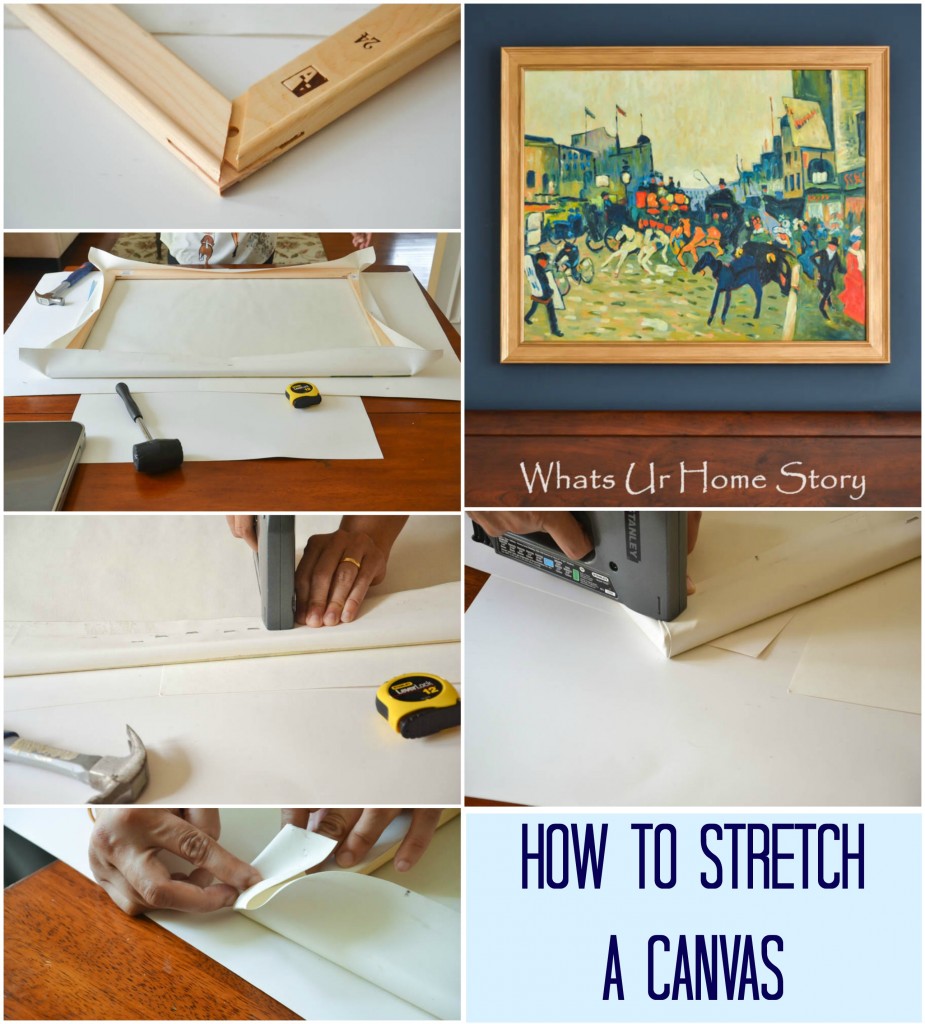 Before we get into the post let's do a quick flashback. Rewind to 2000 or even 2002. We used to live right next door to a Micheals store and my favorite past time was to just go to Micheals and hang around. During one of those trips it dawned on me that a lot of times paintings come as a rolled canvas and need to be stretched. Till then the possibility of an unframed canvas never crossed my mind. Actually take that back, I do remember one of my grant uncles gifting my parents an unframed oil painting many years ago, which he then took to an art store, got stretched, and framed. But that was during my "what do I care about the rest of the world?" teenager phase. Coming back to Micheals and their framing section, I discovered that stretching canvases cost money and effort and the most important fact was people were willing to pay for it. Maybe 'coz there is a general impression that it was too tough to DIY? Fast forward to 2014 and what do I have?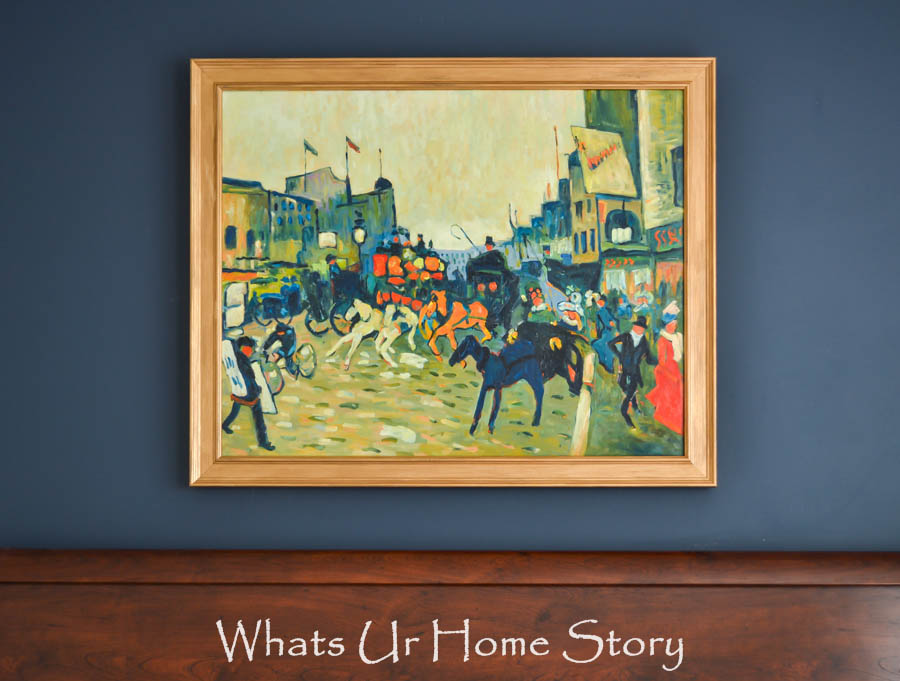 An oil painting stretched and framed by moi! And no it is not rocket science. It does take some patience that is all. I can assure you that I if I can do it you too can.
Materials
Unstretched Canvas painting – Mine is Andre Derrain's
Reagent Street, London
Stretcher Bars – My painting is 24 x 30, so I used 2 24″ and 2 30 " bars from Micheals Staple Gun Pencil – to mark
Canvas pliers*
– Not necessary but highly recommended if you are working with a large canvas.
Method
I just realized that it will be too much to document in a post so have tried making a video. My first time at this so please bear with me as I stammer along and as B focuses and unfocuses the camera a million times. Promise we'll get better at this with practice.
It is literally a full length video of the process which means I actually completed it during that time, 20 minutes max I would say. The toughest part was getting the hospital corners right on the frame.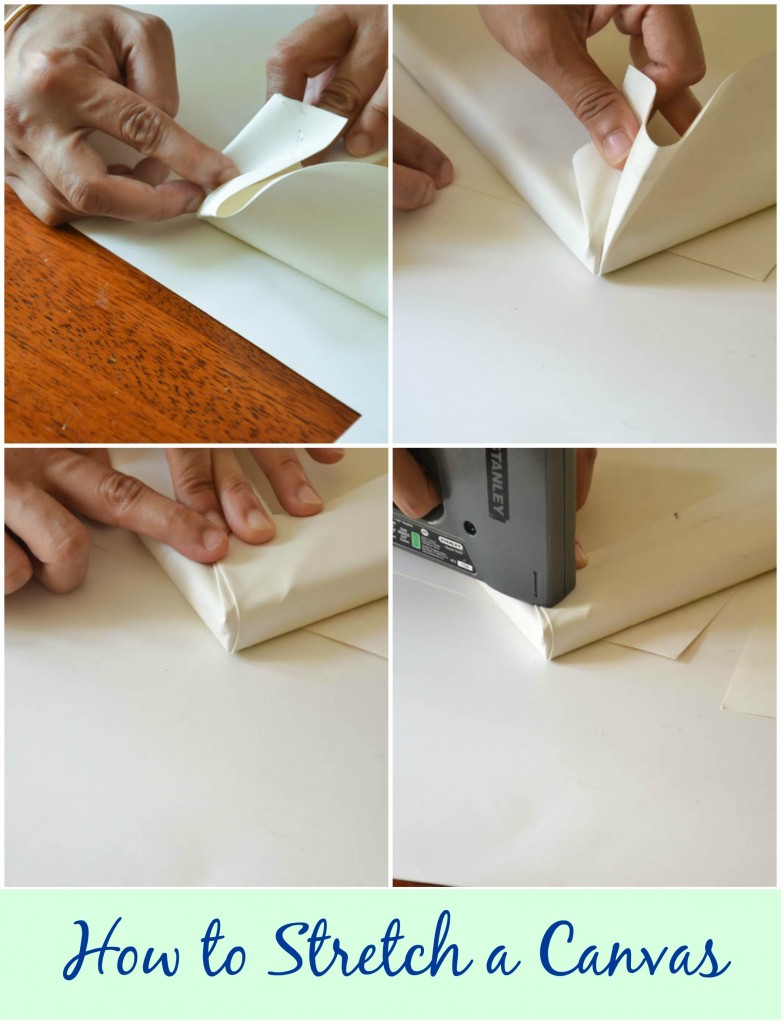 What do you think? Would you try DIY'ing it next time or would you rather leave it to professionals?
Update: I didn't use canvas pliers* for this and noticed that the painting started getting loose after a few months. So for the next canvas I stretched I used the canvas pliers and man what a life saver they have been! The effort is cut down by half! See more about my second attempt and how I built custom size stretcher bars. Highly recommend using the canvas pliers*.
YOU MIGHT ALSO BE INTERESTED IN MY OTHER FRAMING RELATED POSTS;
How to Build Custom Size Stretcher Bars
DIY Stained Wood Picture Frame
Easy Way to Frame a Canvas Picture
How to DIY Canvas Stretcher Bars
How to Build a Frame from Window Casing
How to Apply a Gold Leaf Border to a Frame
*Affiliate link