Finished the fall mantel this weekend! Hurray!
This is what I set out to do;
Simple and non fussy –   √
Not too orangey   –    √
Cover up the seaside painting –  √
Low budget  (I came in at $13.80, with plans of reusing most of the items)  –  √
How did I do?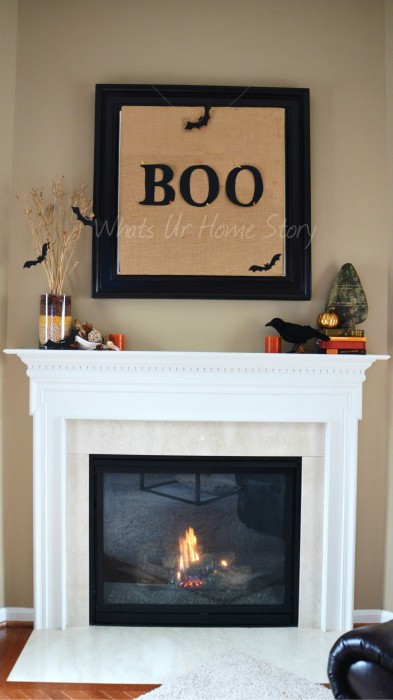 A close up shot;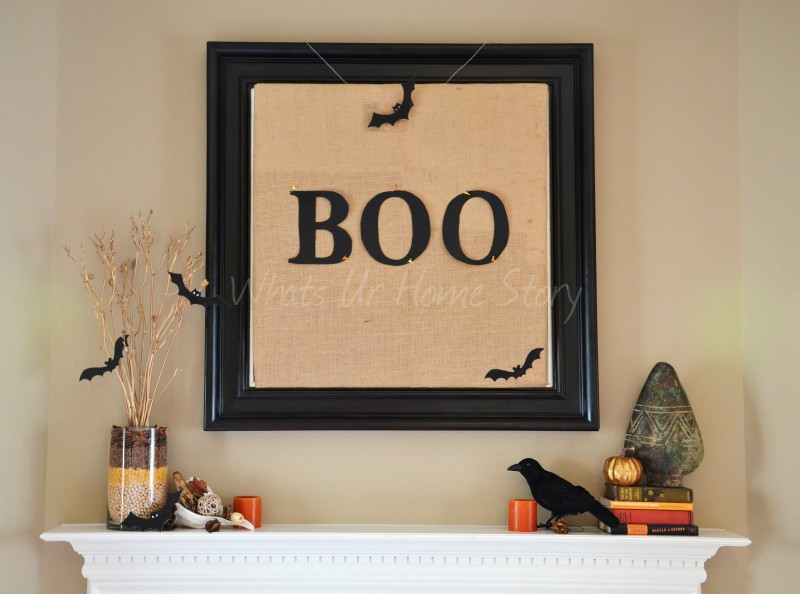 The burlap BOO sign covers the painting! I seriously can't thank myself enough for coming up with that idea! LOL! The BOO is pinned on to the sign. So it can easily be changed once we are done with Halloween.
A floral arrangement (I guess I could call it floral…those are dried day lily stalks from the yard;) ) made with some serious help from the kitchen dominates the left vignette.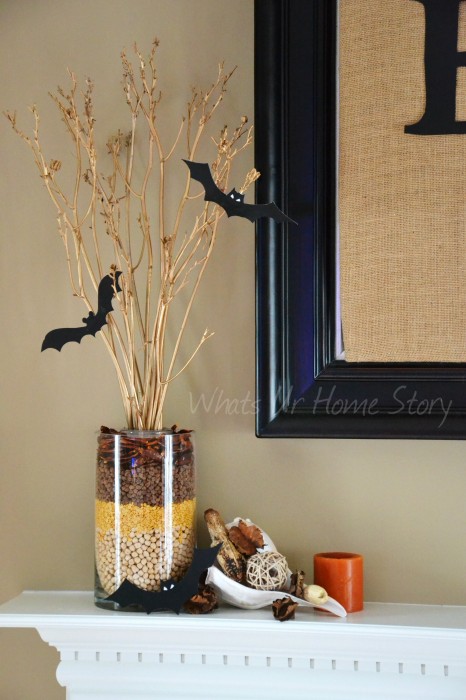 A conch, my parent's vacation find, that used to live on the floating shelves is filled with some dried potpourri.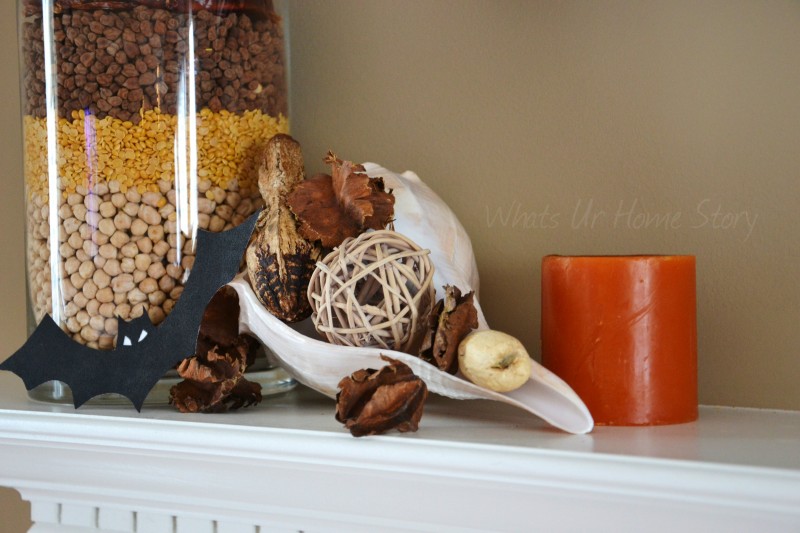 The right side mostly stayed same except for the addition of the raven and the gold pumpkin.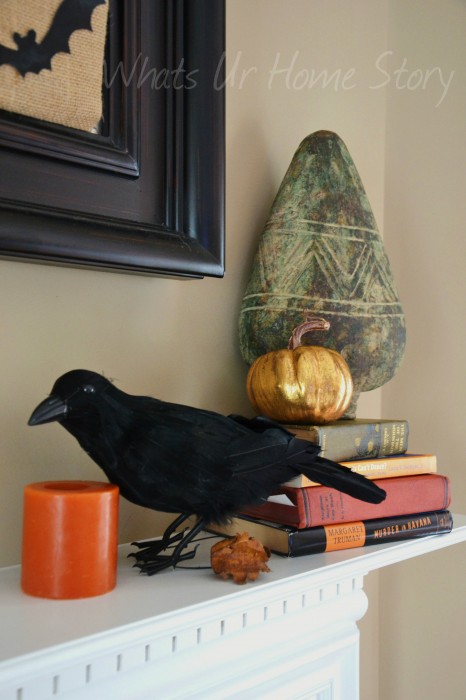 Even the books seemed to fit in to the theme! See the last one? Murder in Havana!
The detailed how to on the projects coming up in the next few days. Here is the run down on the budget.
Boo sign – $4.73 (burlap) Fall arrangement – $4.99 (gold spray paint) Raven – $3.60 (on clearance @ 50% off + 20% off coupon) Gold Pumpkin -$0.49 (on clearance @ 50% off + 20% off coupon)  
What did you all do on the weekend?