What better way to kick start October than to catch up with some local members of my tribe! And that is exactly what we did this Saturday at the Hometalk Hustle hosted by Hometalk, Sweet Clover, and bunch of other stores in Frederick. As you all know Cassie from Primitive and Proper and Sarah, The Thriftress are good friends and it's always a pleasure when I get to visit their adorable store, Sweet Clover Barn. Last year too they had teamed with Hometalk to bring us the Hometalk Halloween Hunt, which was super fun. So needless to say I was very excited about this event. Plus this year there were a lot of us friends fresh from Haven planning to attend.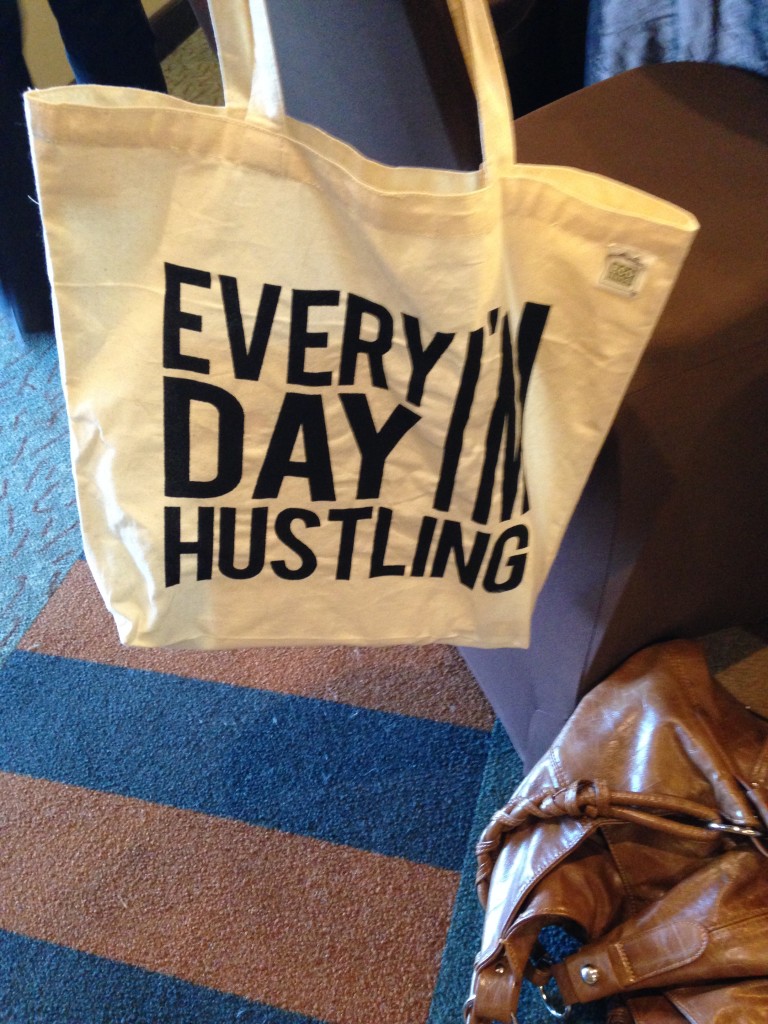 Sure enough the Hometalk Hustle did not disappoint even though I was only there for a short time. With all the kids activities it is so hard to pull some time out for me on Saturdays. Still despite a foot injury, countless calls to schedule carpooling and pick up I managed to squeeze in a couple of hours between dance, baseball, and math classes to drop in.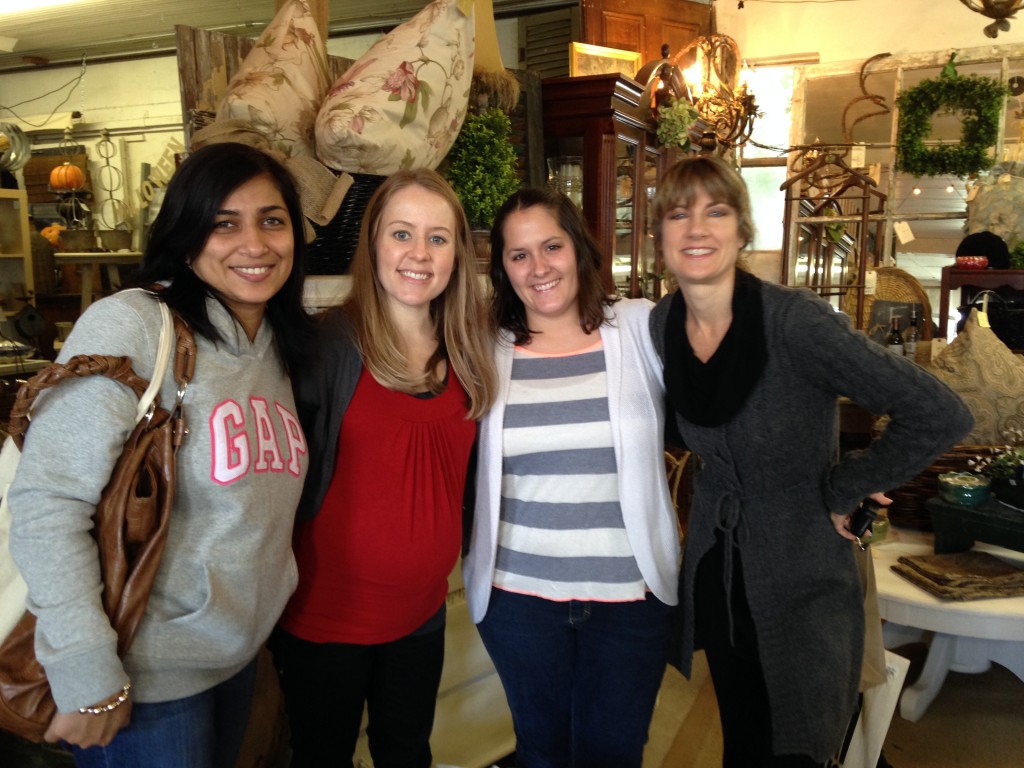 It was so…… good to catch up with my Haven friends, Jena (Involving Color) and Karen (The Graphics Fairy) and to finally meet Jessica  from Dear Emmeline. Other friends that I totally missed taking pictures with Lindee (The Lindee Tree), Amy (Always Never Done), Leslie (Puddy's House), Jodi (The Glitterd Barn), Scottie (Saved by Scottie), Ashley (Attempts at Domestication), and Kristen (Pursuing Vintage).
The first stop of the trip, Sweet Clover.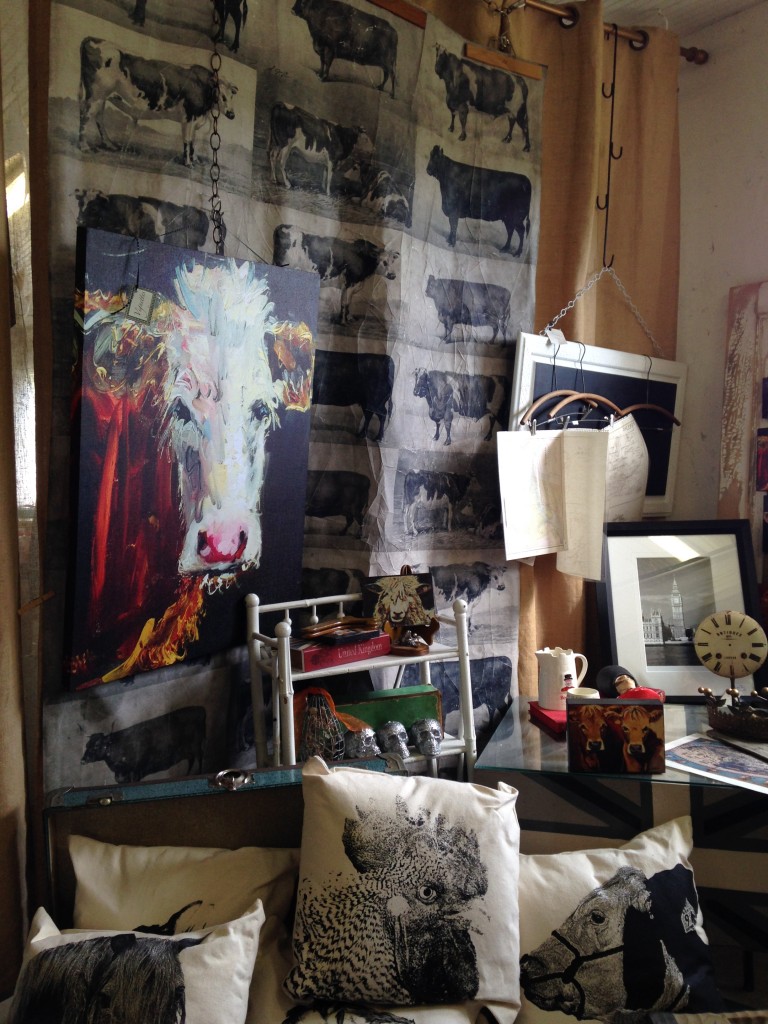 As usual there was tons of inspiration.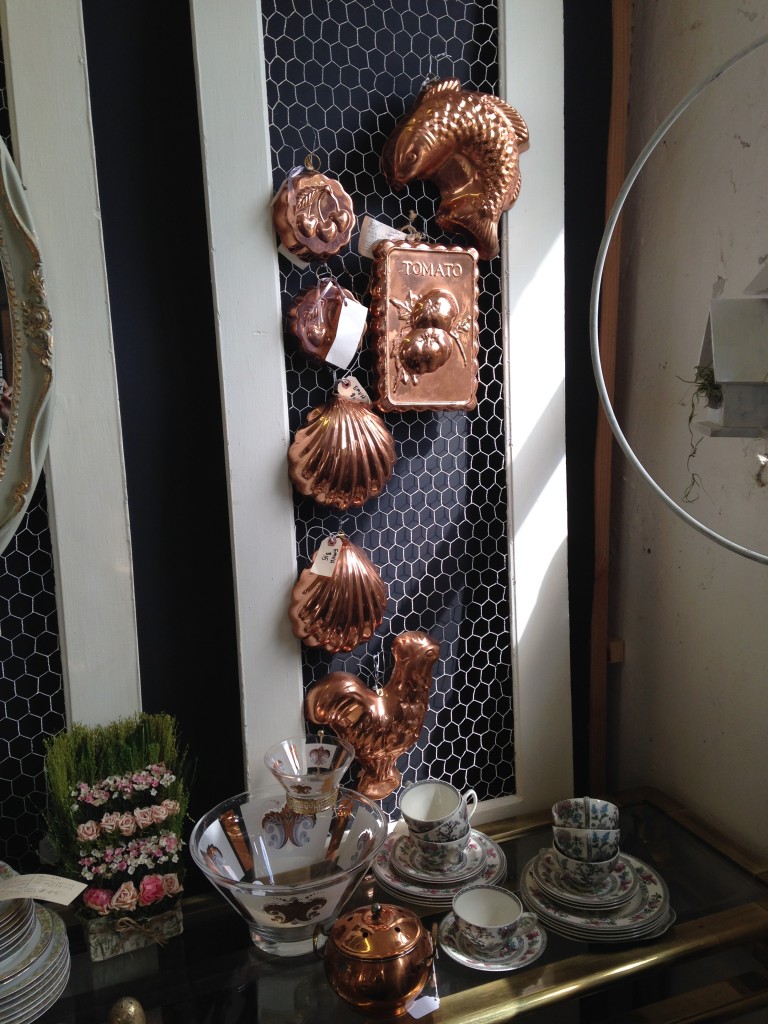 And yes I did score some awesome finds but that is for the end of the post. The next stop on the trip and unfortunately my last one, Silk & Burlap.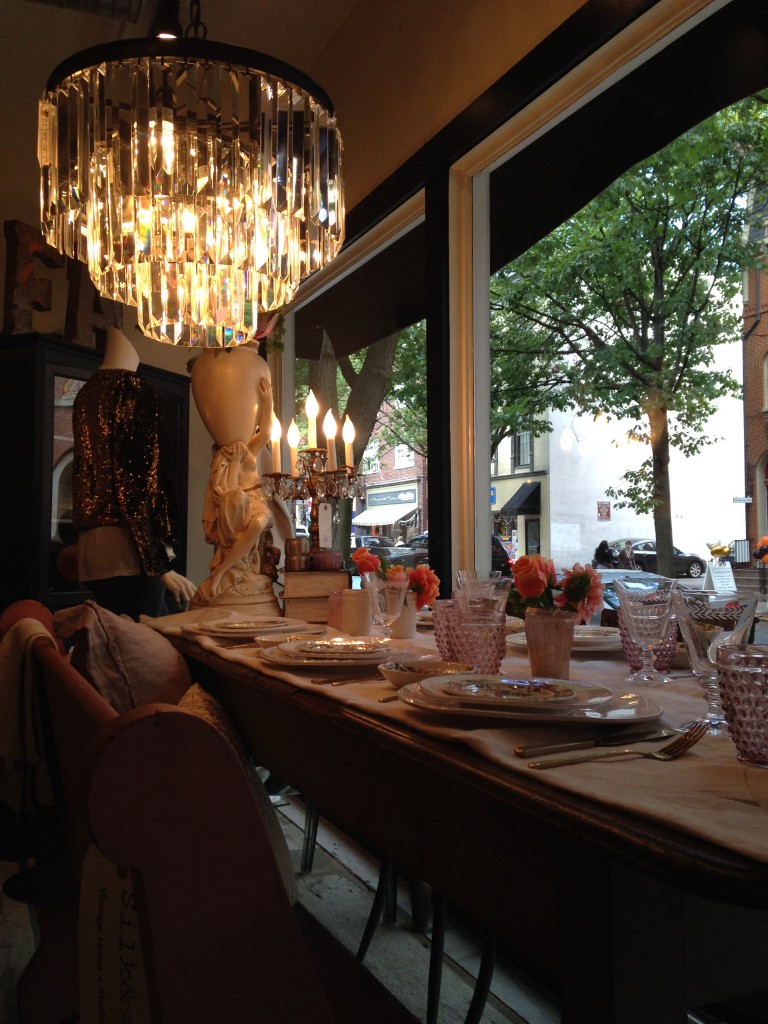 An interesting store with loads of style and pretty chandeliers.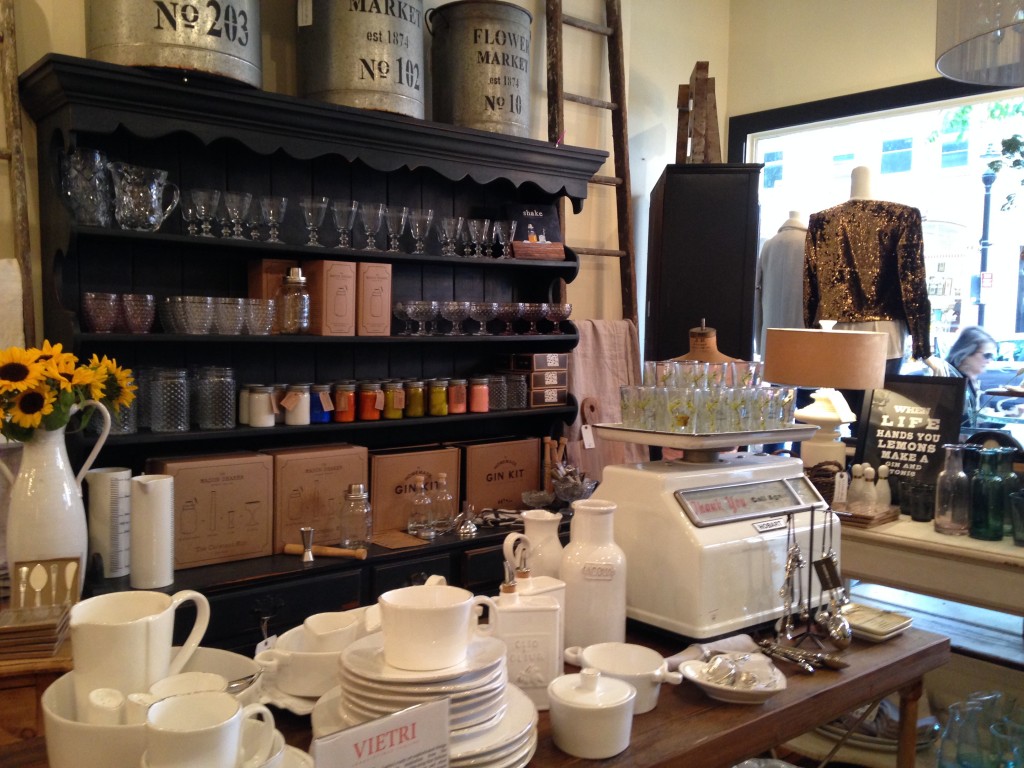 No kidding on the chandeliers, check this one out.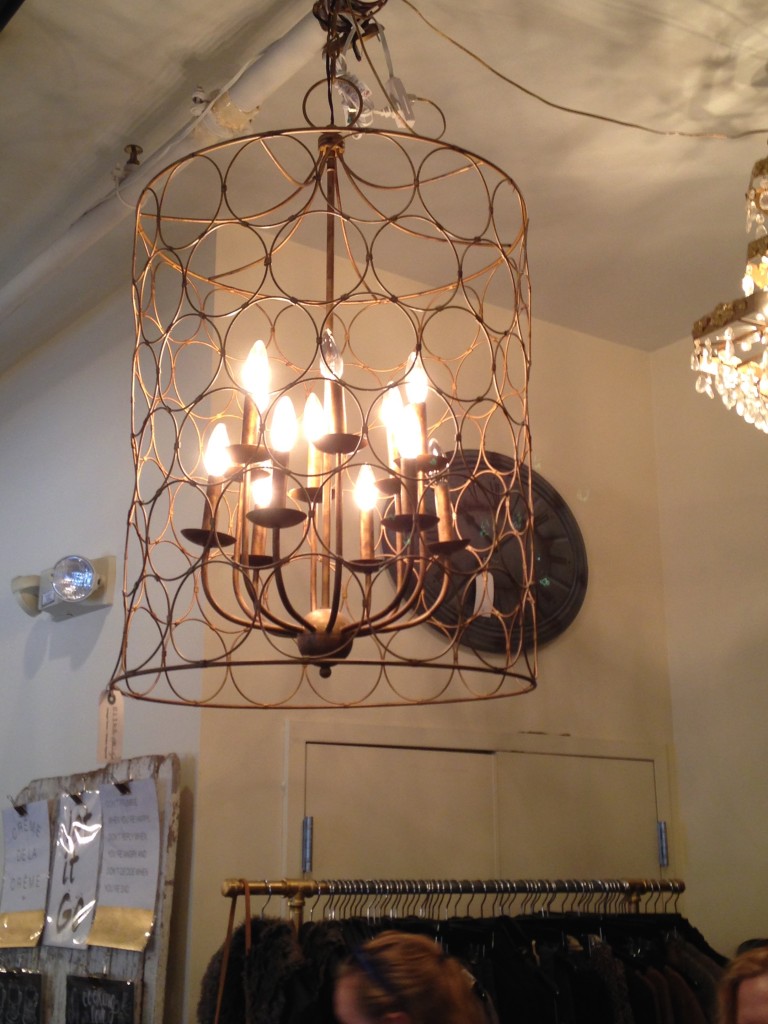 And this one.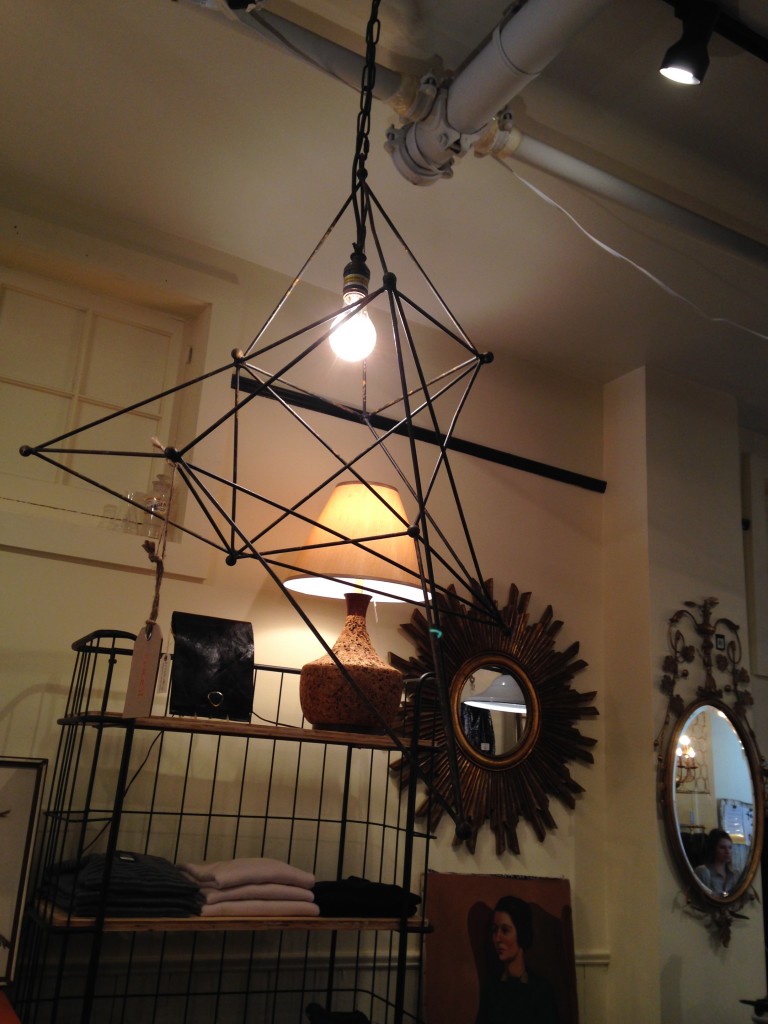 My favorite thing in the store though was this pillow. I need to make it my tag line!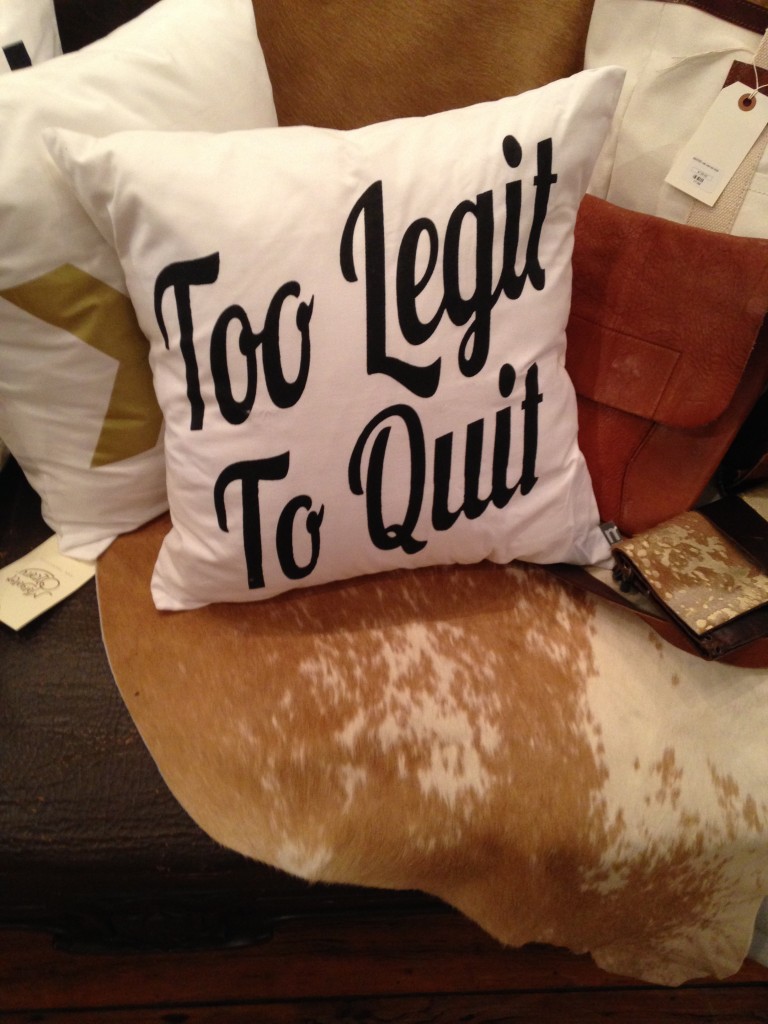 Now for the loot…………..woohoo! Look at those prices!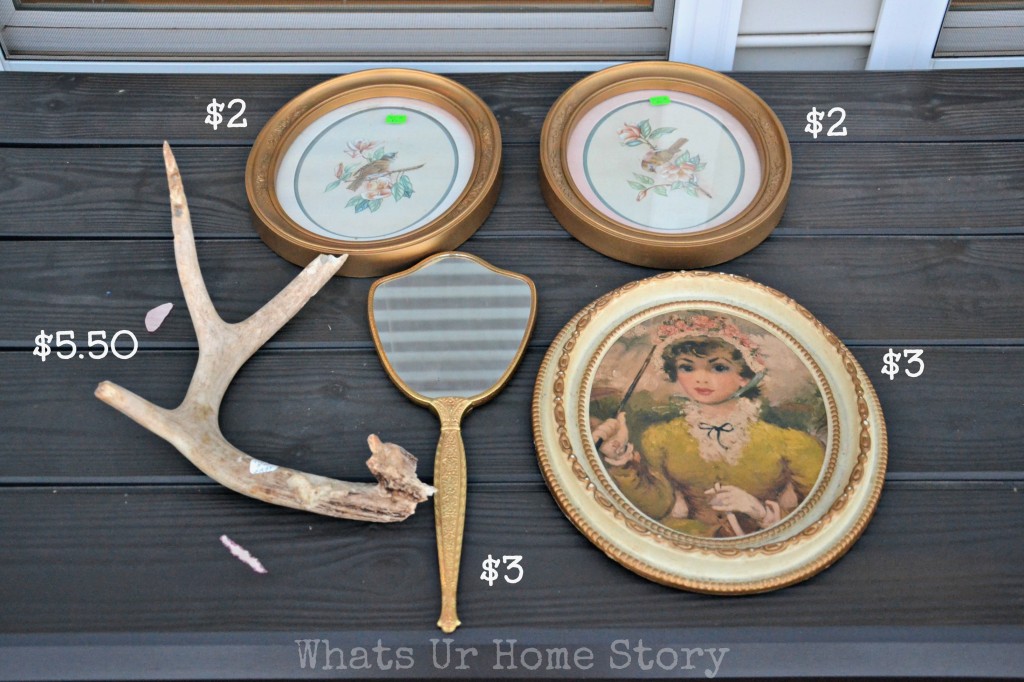 Those frames + mirror + a Crystal chandy that I scored on our local Facebook yard sale group last Summer = Makeover for my daughter's room! Seriously, that girl's style has changed so much over the last 2 years that it feels like I'm living with a 9 yr old teenager! For sometime now she has been complaining that her room feels very small girlish and I had offered up a new layout and the chandy to "update the look", which of course she wasn't buying. Finding those frames and the mirror at such great prices was the last nail in the coffin for my "temp update" plan! Looks like we are in for a full on makeover!
In all I had a great morning, time well spent I'd say. Got to add I have 2 small gripes though; 1) I had planned on asking Cassie if I could tour their recently made over Sweet Clover office, which I completely forgot about when I was in there! How could miss the opportunity! 2) I would have liked it a bit more if we had more home decor shops on the hustle, like last year. Maybe 'coz deep down I'm a cheapo and love to score amazing deals on decorating stuff or I prefer window shopping for home decor stuff any day over clothes or jewelry?
How was your weekend? Were you hustling too?