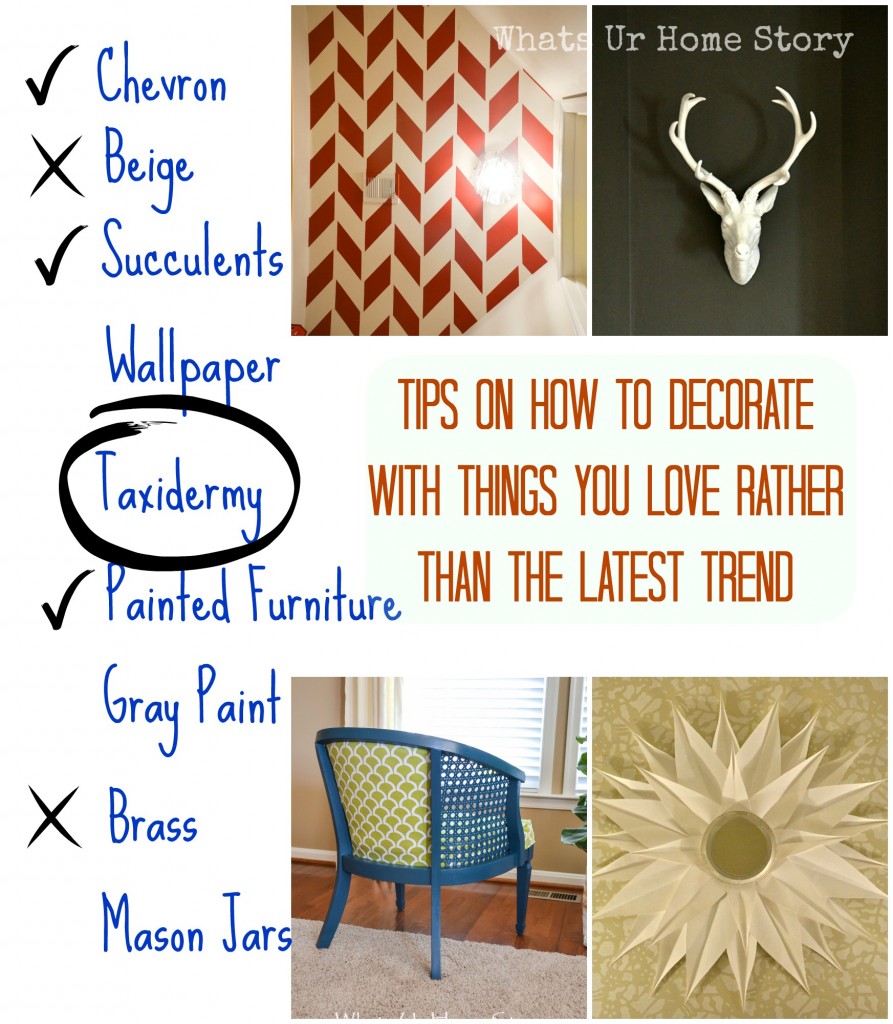 The latest decorating trends conversations usually start, pick up a frenzied pace, and die down to a quite mumble as the year winds down. So why are we having this conversation now in October? The other day a friend shared this House Beautiful post about Overdone DIY projects. Out of sheer curiosity I clicked on the link and what do I see? #1 Dip Dyeing – ???? #2 Instructional Signs – WTH? I stopped dead in my tracks; I had planned on using both of these (not exactly the same way they were talking about) in my daughter's soon to be made over room! Really? How could I, a home decor/DIY blogger who follows a gazillion magazines and blogs who can't find enough hours in the day to browse Pinterest, be so off? Totally dismayed I trudged on to see what else was on the list. Sure enough geometric patterns specifically Chevron, which I love but haven't used much other than on this chair (I do have Herringbone though) was on the list followed my beloved Capiz! By now I got pretty upset and quit browsing.
Some amount of soul searching followed ending with the realization that, "Trends don't really matter as long as I love what I have". Not that I didn't know that but when you read something that is so in your face and finger points the stuff you love and cherish it strikes a nerve somewhere. 🙁 And this is coming from someone who only buys things if she ABSOLUTELY loves it. No compromises here when it comes to decorating (ok except for one, our sectional but B absolutely loves it, so we are covered). With all the Hooplah over trends it is so easy to get sucked in without even realizing that we are being carried away by the group think. I'm not saying trends are bad but rather know which ones you'll love and stick to trying only them out.
So how do you follow your heart and not the latest trend when it comes to decorating?
 #1 Wait & Watch
It is exciting to be one of the first folks to embark on the trend but my policy is to wait and watch how you react to the trend. After a few months if you still love it then jump in. The thing with trends is that they are new so most often they look refreshing and a change from the norm we are used to, which will naturally draw us in. Sadly in most cases we may get over it soon. For me mirrored furniture is a great example. I used to ga ga over every mirrored piece that I saw, even came this close to buying many. A year down the lane I was already over it. Now seeing a mirrored piece just doesn't bring about the same excitement or even a "It is pretty"reaction. On the other hand there are other trends that I've balked on initially but a have grown to love with time, like the Chevron.
#2 Learn to Love What Makes You Happy & Go with It
I do not care what everyone says about Beige, I love it. Period. Deep down I will always be a Neutral, Earthy tone girl. Yes, of course there are days where I might try to go off the beaten path like when I went Navy or Gray but my go to comfort color is Beige. So the common areas in our home are different shades of Beige.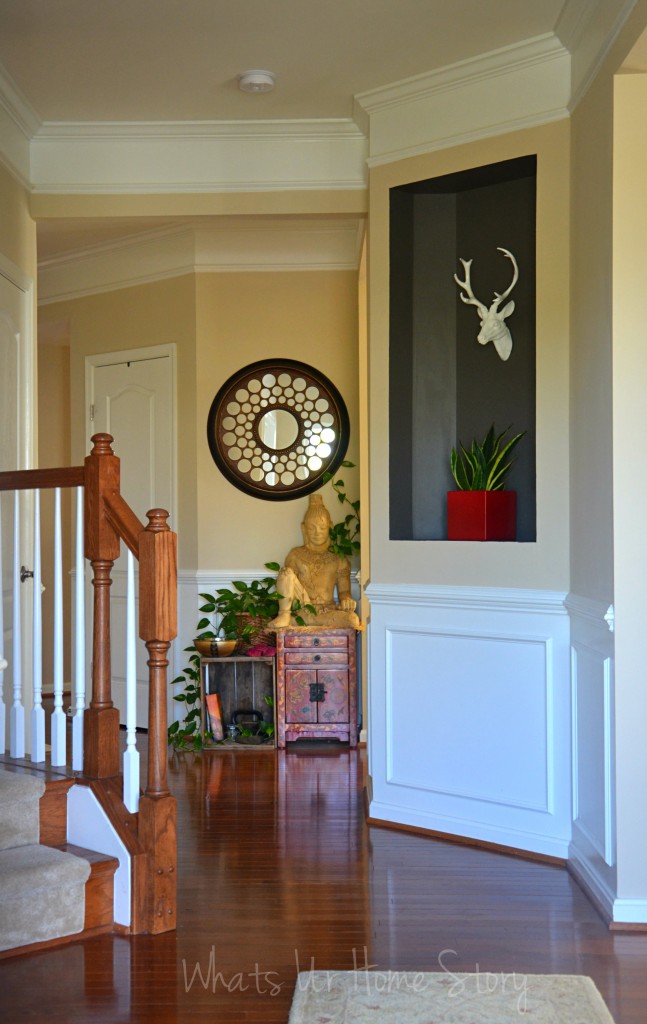 #3 Buy only things that you LOVE, like will not do
This is an off shoot of #1 and I can't stress the importance of it enough. Once you know you are in fact loving the trend jump right in. Case in point the Moroccan Trellis pillow. The other day while ordering a rug I had to pick between this pattern and some others. Even though I liked the others I kept coming back to the Moroccan Trellis. Something was drawing me in to this beautiful pattern. How can you go wrong with such a strong pull?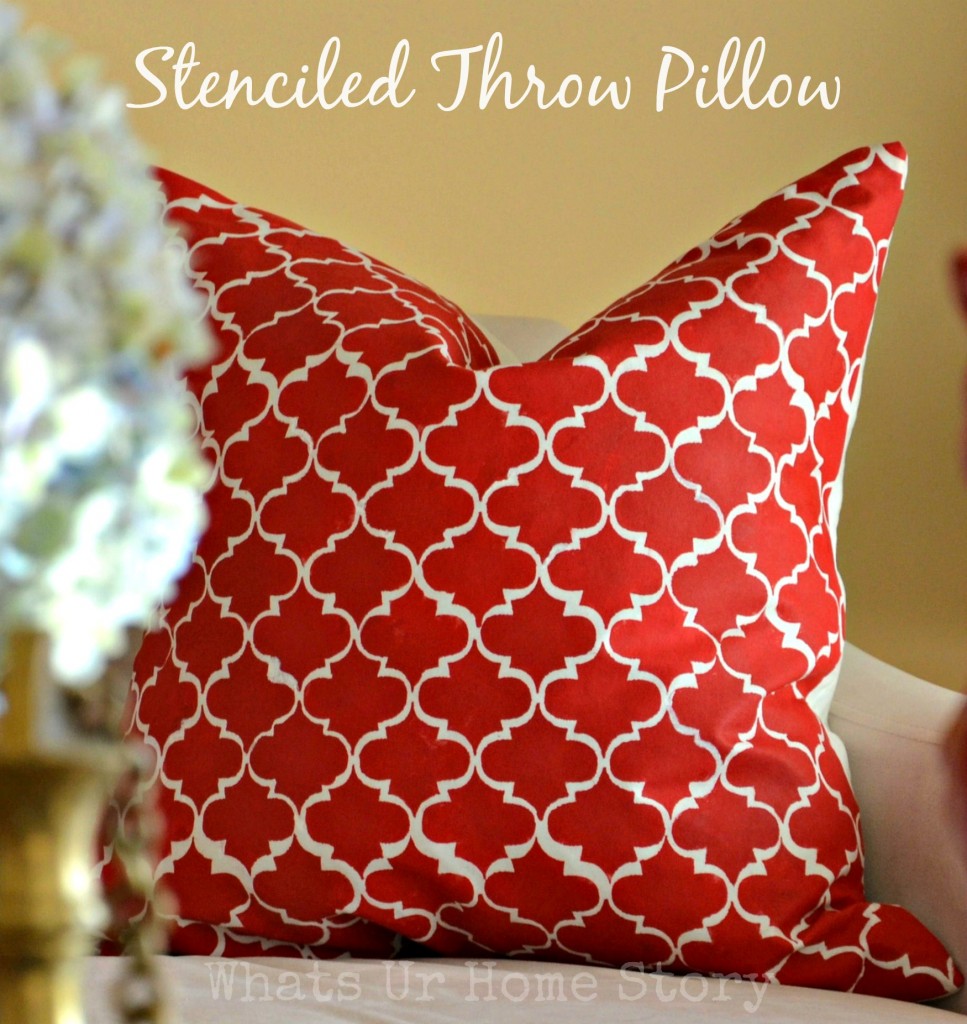 #4 When in Doubt Start Small
As I mentioned, the first time I saw Chevron on fabrics and walls I was not so sure but then slowly it started to grow on me. Even though I wait a good amount of time to admit that I cared for the pattern given my initial reaction I wasn't sure if I really LOVE it. So I tested the waters by going small and upholstering just the back of a chair with a small chevron pattern. Guess what? I was and am still in love! Accent furniture, decorative accessories, and accent walls are a great way to ring in the new pattern in town.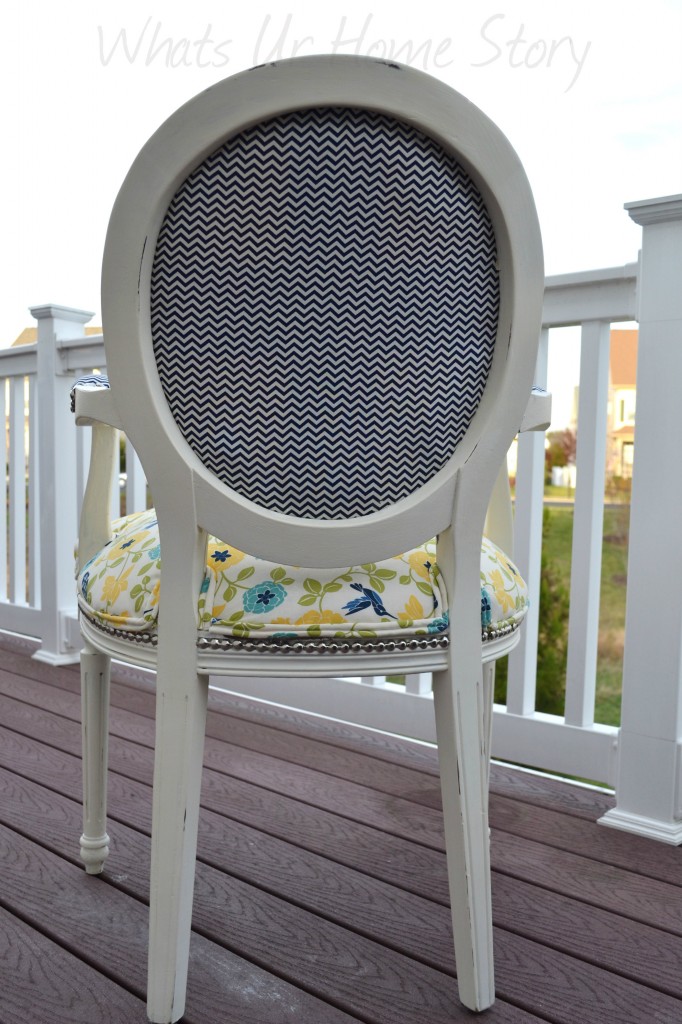 #5 Keep the Basics/ Main  Pieces Classic
If you are like me and like changing things up often then your best bet would be to keep the main pieces in a room like couches and furniture classic. That way it is easier on your budget to update the look when you are over a particular style. All you have to do is switch out the accents.
#6 To Each His Own
All said and done, it is your home and you are the one living in it not the style experts or me or your friends. Surrounding yourself with stuff that you don't care much about but still keep 'coz everyone else says it looks good is not going to lift your spirits up. Remember your home needs to tell your story. If you love a trend for a brief period and can afford to change out your stuff often go for it.
What do you say? Do you decorate with things you love or do you follow trends?