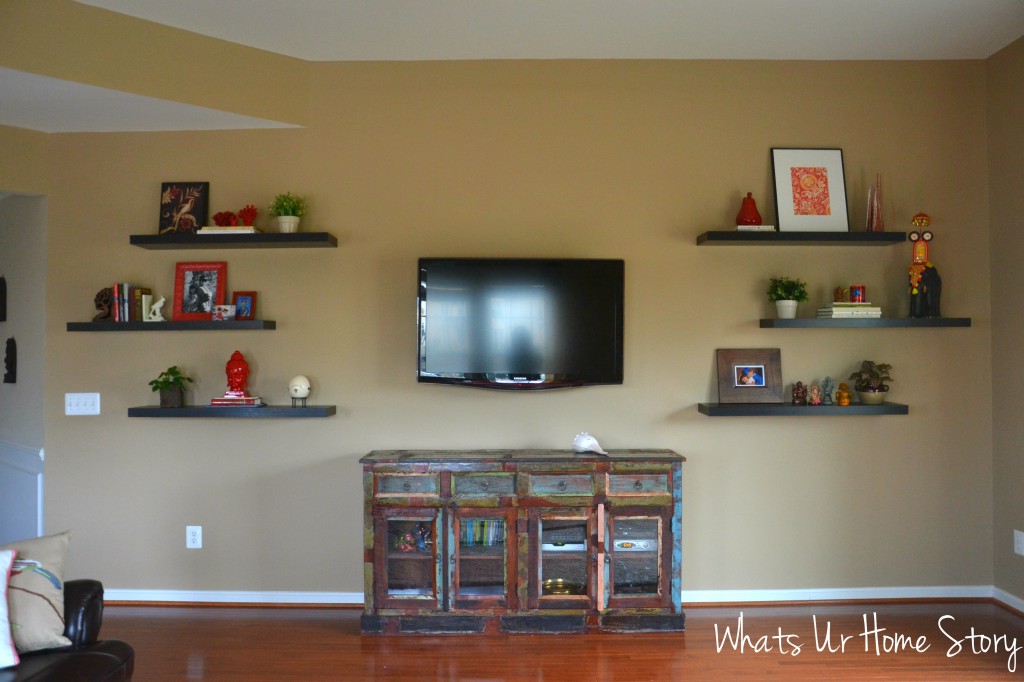 Meet our new reclaimed wood media console…….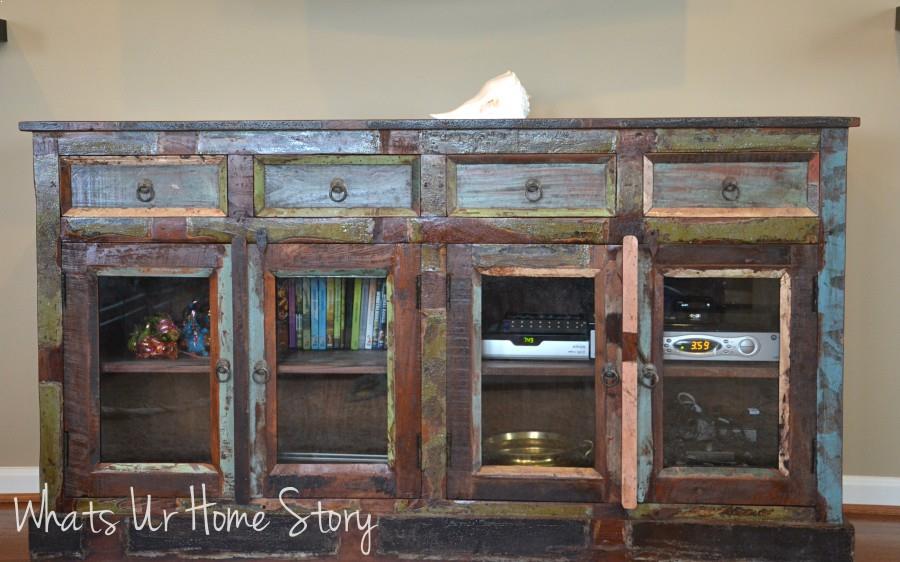 (click on image for a bigger pic)
Ok, it is might be more of a 'he' than a 'she' with all the reclaimed wood /industrial vibe. But it is in our family room where we have the mammoth sectional, which is way too masculine. So I like to address every other piece of furniture in the room in  feminine terms.
With this latest addition we've finally managed to cover that huge wall .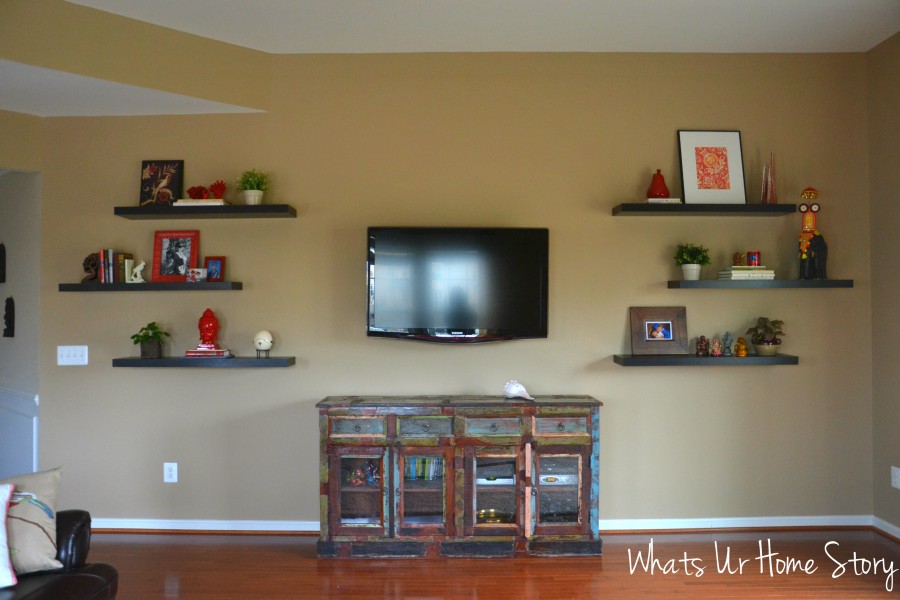 (click on image for a bigger pic)
We found her at Maya Home, a store based out of Columbia, SC that specializes in recycled and reclaimed wood handcrafted furniture. I don't exactly remember how I found them, might have been either through their Facebook page or through Craigslist. Got to admit, I was a little skeptical about buying the piece from a lesser know company and that too without seeing. But the dimensions and style of the piece were perfect for our space (you can read more about our limitations here). So we decided to go ahead and order it. And I'm so glad we did! Their customer service was great (they even worked with us diligently to find a white glove shipping service) and we got the piece in a week.
It was actually a buffet/ side board. We converted it to a media console by drilling two holes for the cables using a circular drill bit from Home Depot.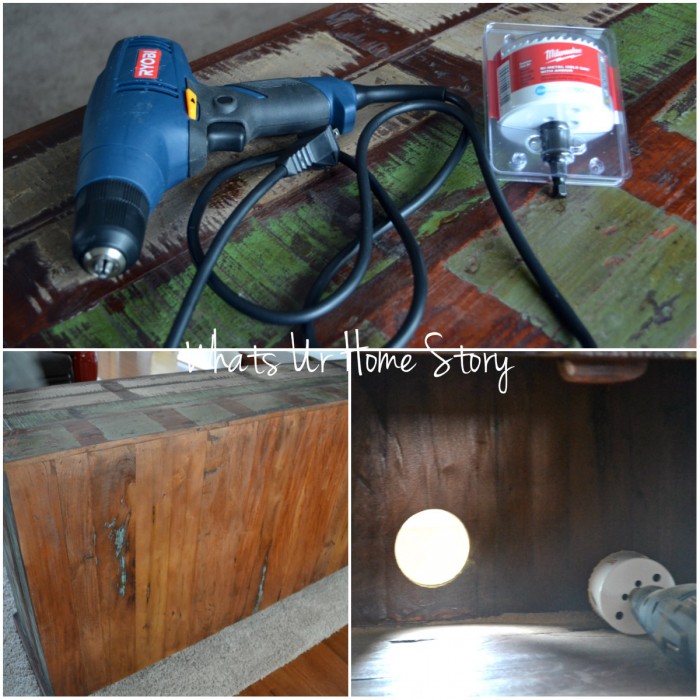 Here is proof that the piece is made of real wood! Look at how thick it is!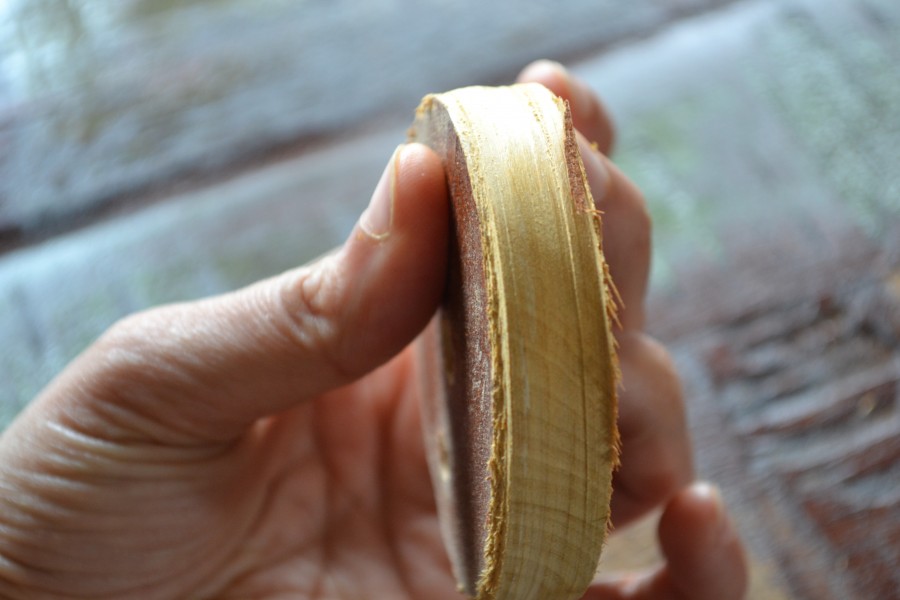 You know me, I have to sneak in a side angled shot;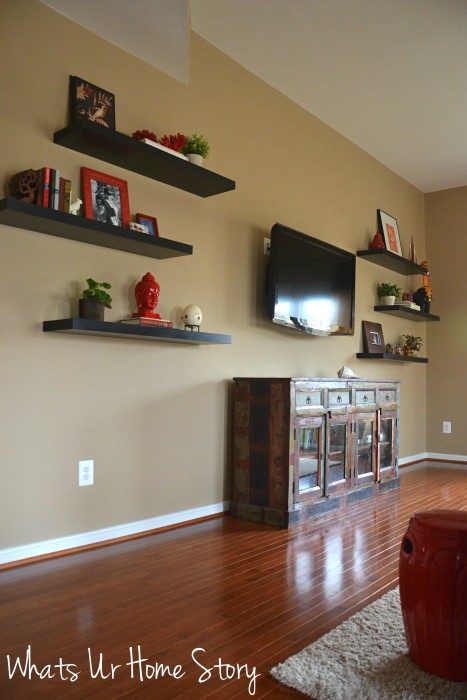 There is tons of room inside for all the stuff and more yet it is surprisingly much narrower than our old console. View from the other side of the room.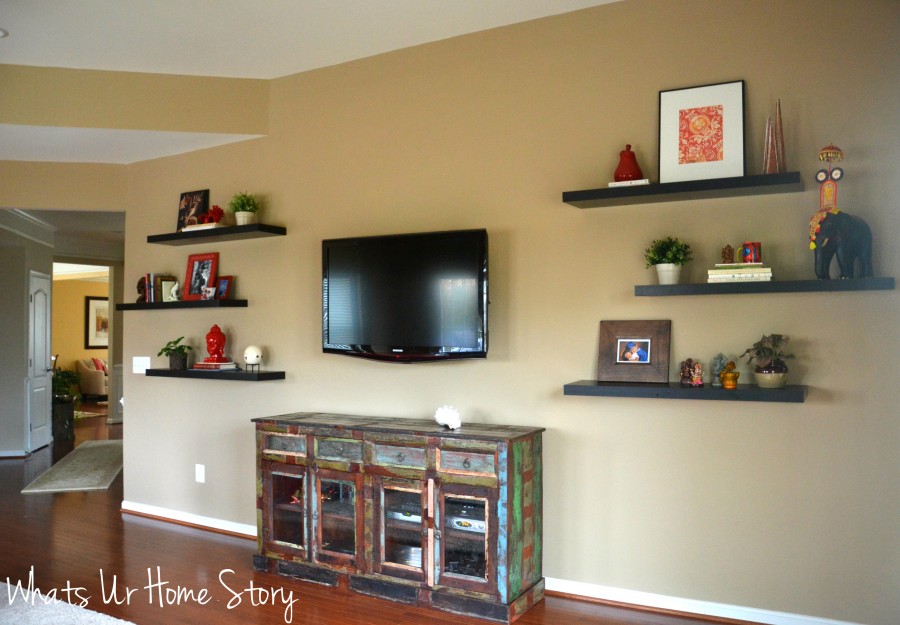 One more shot….
As you can see we are thrilled with our latest reclaimed wood find. Any other reclaimed wood fans out here?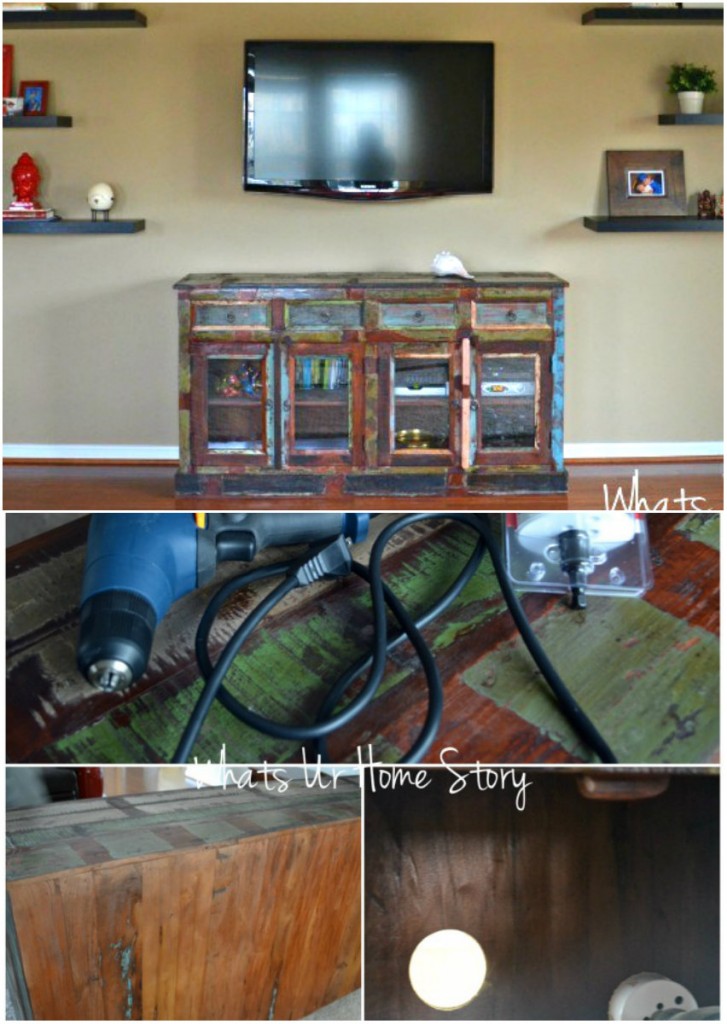 By the way here's how you install floating shelves.