As usual I've picked a great makeover from Washington Post's (Wa Po) House Calls as my model room. This week we have a teen who  loves the movie "Titanic" and wants a romantic room reminiscent of the movie. Designer Nancy Twomey did just that. The paint color might not be a personal favorite but works great for a teen in love with the romantic style. The price tag for the Wa Po room;  $3,617 for the Splurge  and $3,335 for the Save version. My take keeping the curtains, duvet, and wall ledges the same;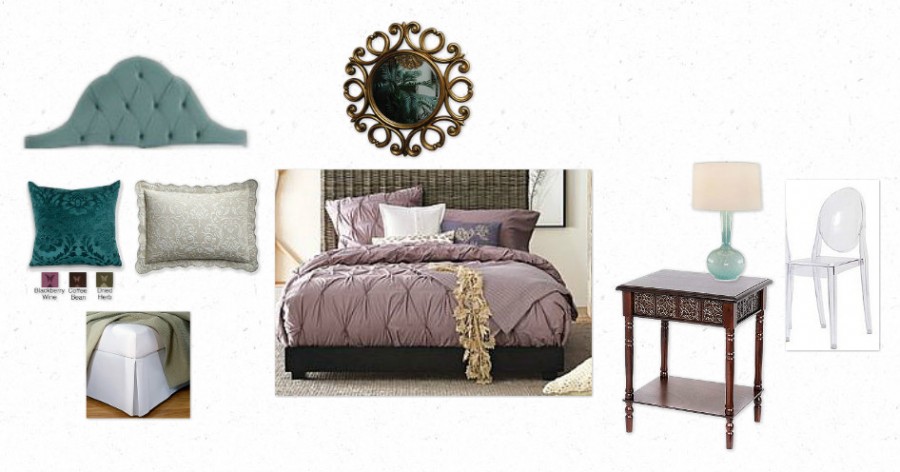 All for $1,529! Ain't bad for 52% of their Save budget? The budget breakdown;
Headboard
#1 Wa Po version -Full-size Camden tufted headboard in Queen's Velvet Spa ($559,www.ballarddesigns.com)
#2 Mine – Skyline Furniture Velvet Full/Queen Tufted High Arc Headboard, Caribbean
 from Amazon -$275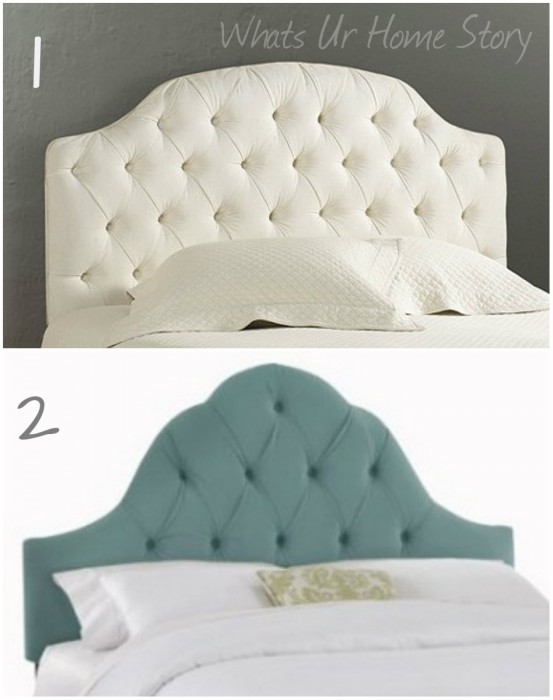 Bed Side Table
 #1 – 
Elsie bedside table ($249 each, 
www.pbteen.com
)
#2 – Cates Mahogany Accent table from Kirklands ($60) spray painted white
 Table Lamp
#1 -Oasis aqua hand-blown glass table lamp ($399,www.lampsplus.com)
# 2 – Blue Art Glass Table Lamp from JCPenny for $165 (way too expensive for moi but I was trying to mimic the style in the original).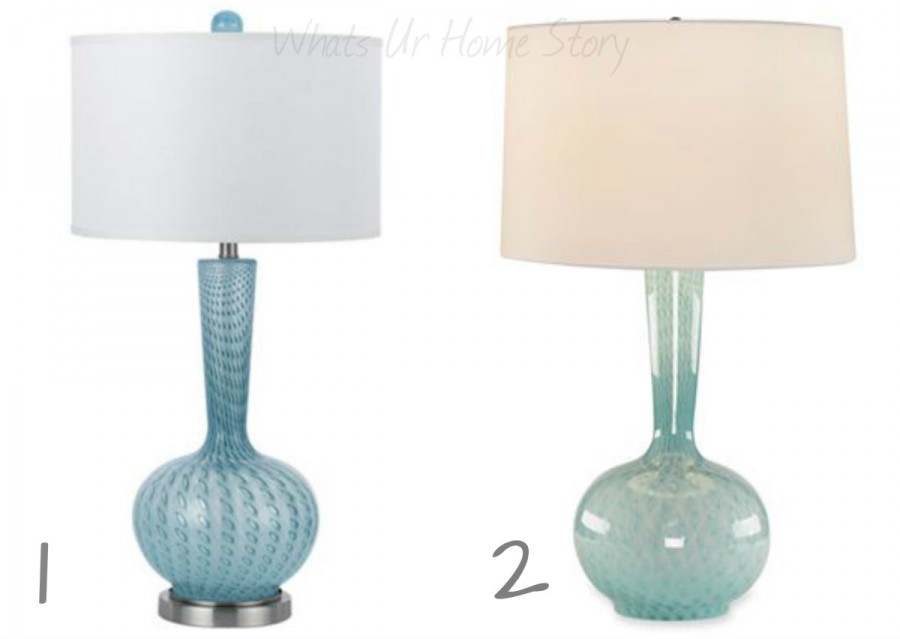 Throw Pillow
#1- Dianthus pillow in Sky ($132, www.companyc.com)
#2 – Damask Brushed Pillow in Blackberry wine for $23 from Overstock.com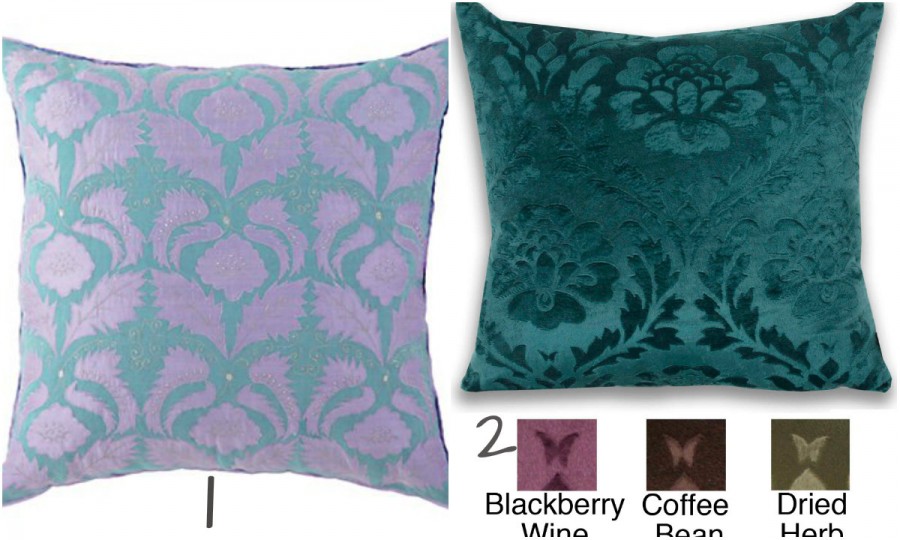 Mirror
#1 -Anita mirror in antique silver leaf ($475, www.grandinroad.com)
#2 – Gold Finish Round Transitional Mirror from Overstock.com ($155)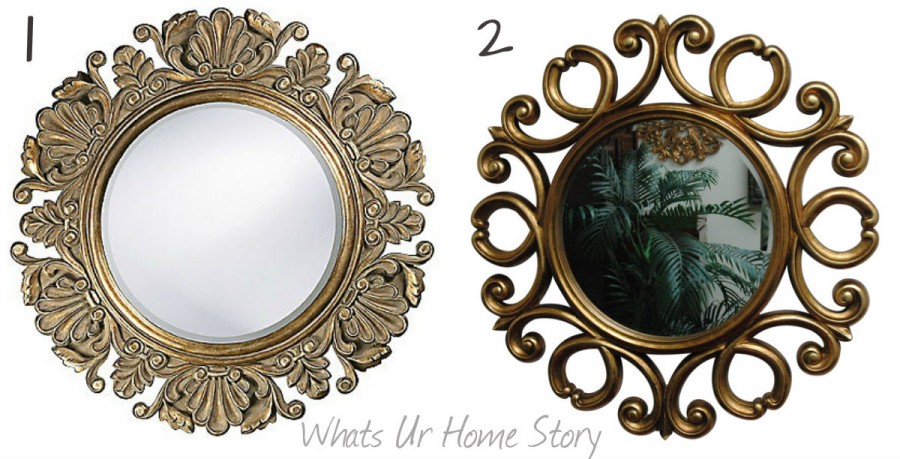 Chair
#1 -Philippe Starck-style Victoria ghost chairs ($189 for two, www.instylemodern.com)
#2 –Victoria Ghost Side Chair – Transparent Acrylic Chair
 from Amazon for $133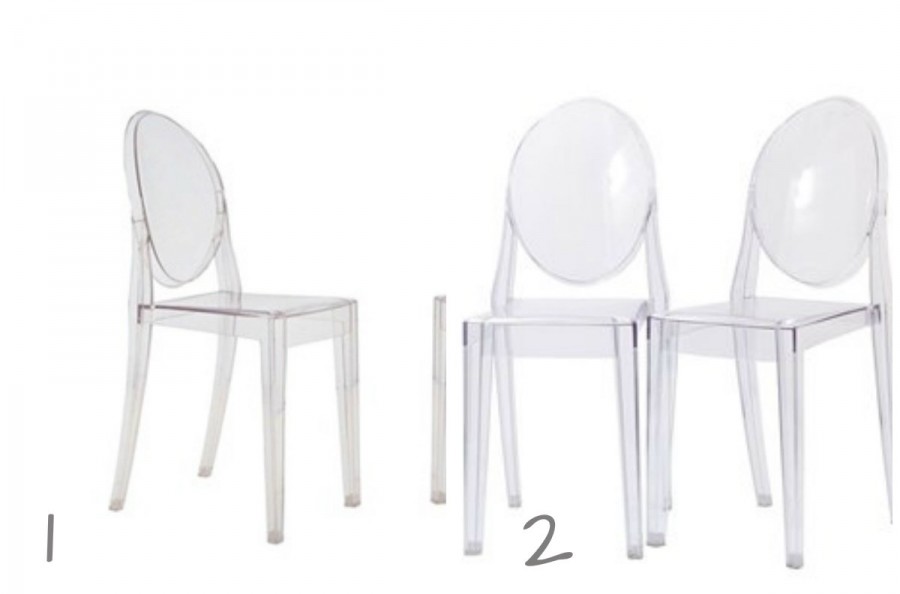 Bed Skirt
#1 – Tailored Pique bed skirt in white ($186, www.pioneerlinens.com)
#2 – Fresh Ideas Bed skirt from Overstock.com for $20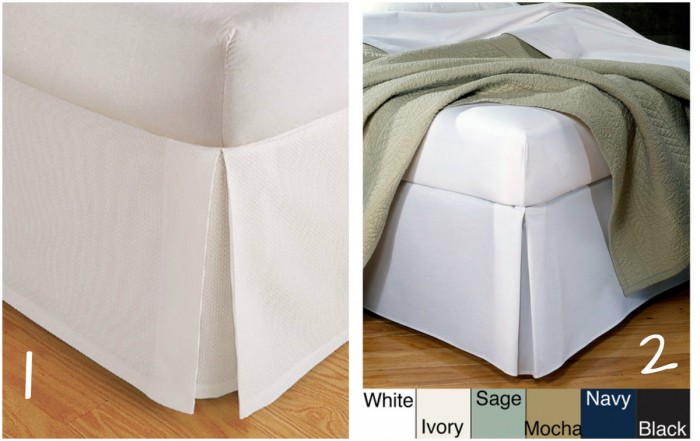 Shams
#1 -Lanai standard pillow sham in white ($99 each,www.finelinenandbath.com)
#2 – Royal Velvet Coraline Sham in Cool White from JCPenny for $20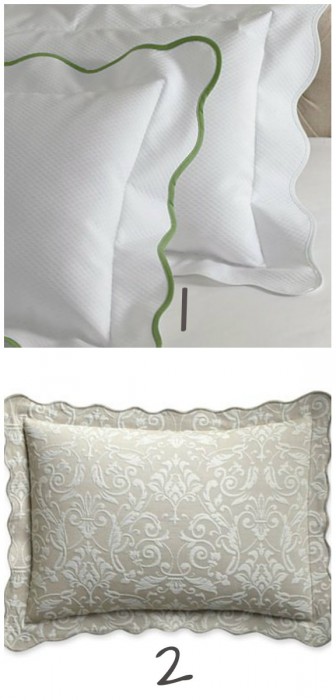 So? Was I able to create the same vibe at a significantly lower cost?
By the way, gonna be gone from the blog the next two days, spring break. No, not going anywhere but need a few days to catch up on life. The kids are competing in  quite a few events, recitals, baseball/soccer season starting…..the list goes on. On top of all this in laws coming to visit the first week of April. So need to finish up some projects around the house. Don't forget to tune in Monday. Got some exciting news!