It is that time of the month again, where we look at Craigslist sites all over the country to find deals. If you haven't bought anything on Craigslist yet then you should definitely check it out. Especially if you are open to touching up or refinishing furniture. We have scored quite a few deals on Craigslist (here, here, and here) and are totally satisfied with all of our finds. Ready to explore?
In DC, we have a unique block print letter coffee table from Crate and Barrel (they don't make it any more).  It has a steel base and wood center with a thick glass top. Though the listed price of $350 is on the high side for a coffee table on my scale when you take into consideration the original price tag of $899 and the unique typography detail it is a good deal.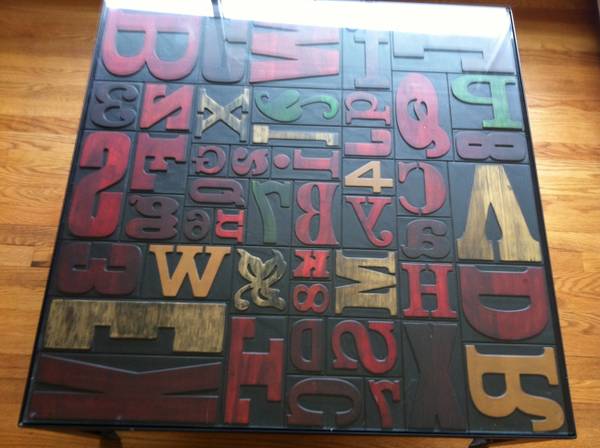 In NYC, this almost new (used only twice) ghost chair was listed for $80, originally purchased for $150.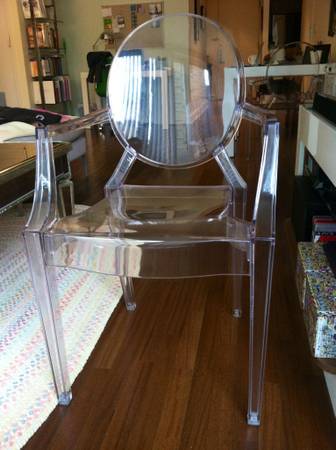 This is first time I'm listing a basket on here. Ya this large storage basket from a pet and smoke free home is up for grabs for $5 in Chicago. It would be a great addition to a kids room or a mud room. You could even spray paint it for a dipped effect and add chalkboard labels to jazz it up.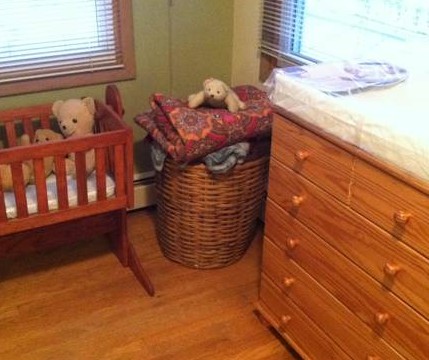 If you are looking for a farm house table or a table you could DIY in the French country style then this near perfect condition dining table is for you. At $100 and with a seller who is willing to negotiate (the table came with a house that he/she bought to remodel) you've a deal.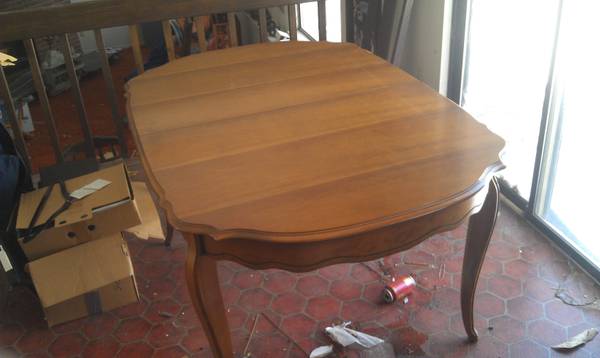 In LA you could buy an IKEA Expedit unit with a box and two inserts in very good condition for $65. Per the seller, if you were to buy it today at IKEA it will set you back by $128.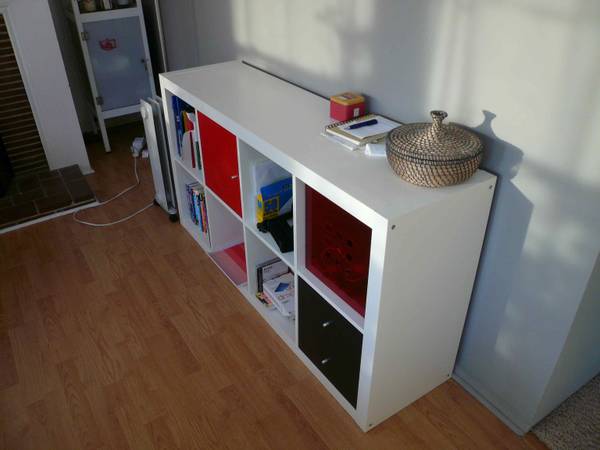 That's it for today. Have you found any deals on Craigslist? We found an awesome one last week. Will share the details with you tomorrow.