Today I'm guest posting on a great blog for women especially mommies, Stuff I Love. I'm sharing my most popular project, the DIY Container Water Garden with Cat's readers. Thanks Cat for the opportunity! Hop on over and do check it out.
Remember the vintage newspaper that I found at the spring market at the Old Lucketts store? And the empty canvases left over from art class? I tried putting the two together to come up with this recycled news paper art.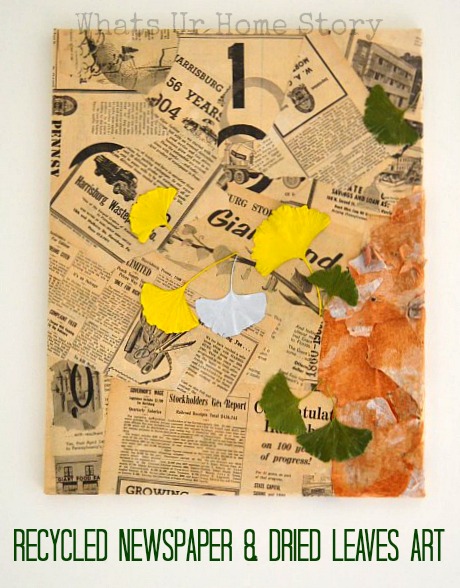 A shot of it in the room;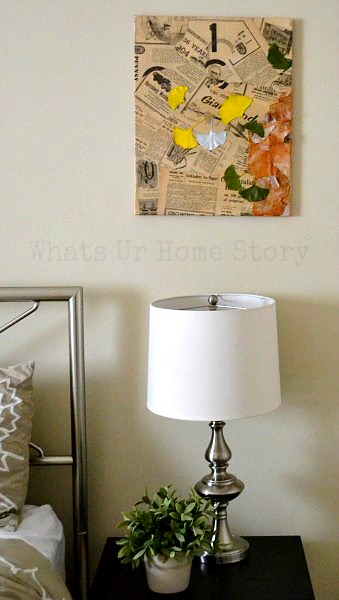 All it cost was $5.19, another $5 art! So here is how to.
I used a vintage newspaper from the 60's. You can use any old newspaper or magazine.
Rip the newspaper and arrange over your canvas.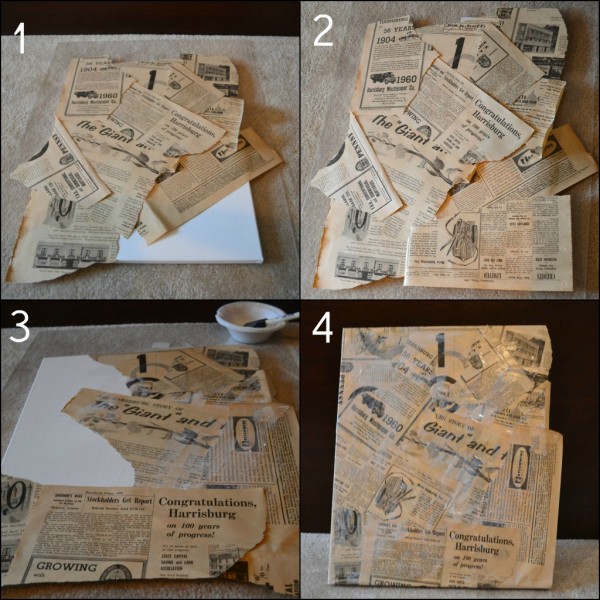 Once you get the layout right, using a foam brush mod podge/ decoupage the layers, starting with the layer at the back first. If you haven't mod podged before, it looks milky at first but dries clear.
I decoupaged some peeled off birch bark (from one of my walks) and dried ginkgo leaves (from another super duper cool project reveal coming soon) that I spray painted yellow and silver.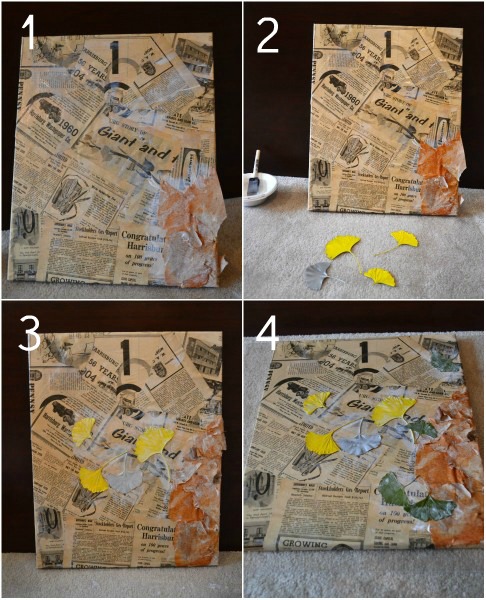 Here is a closer look.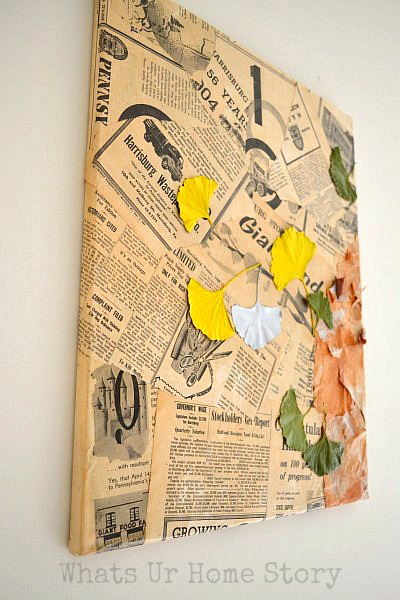 Still haven't decided where to hang it.  I just hung it in the guest bedroom for now. Somehow it looks unfinished. I'm tempted to highlight the branch with some paint and maybe hide some of the birch with more newspaper? I think I might have gone overboard with the birch. So keep your eye open for further updates. What do you guys think?
PS: Don't forget to check back tomorrow for the Giveaway winner reveal.