We have a very odd foyer. It is more of a hallway than a foyer with no place for a real foyer table. A rough patch to decorate.
Recently I found a great mirror at Home Goods and that spurred a quick foyer update. And the best part is, we think we've found a permanent home for our Buddha. Not gonna keep you guessing for long, our foyer. Oh, by the way I still have to paint the wall next to the niche.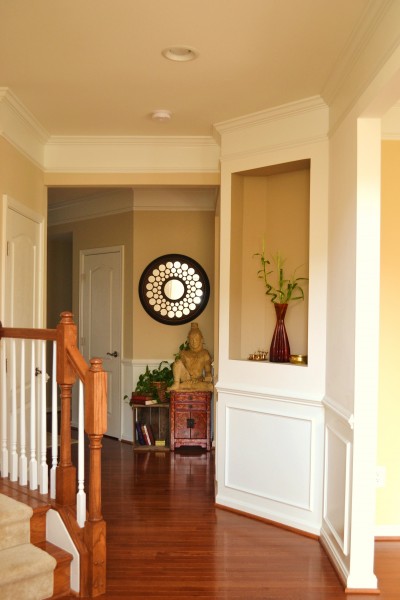 Here is the blurry 'before'  pic from the pre-blog days.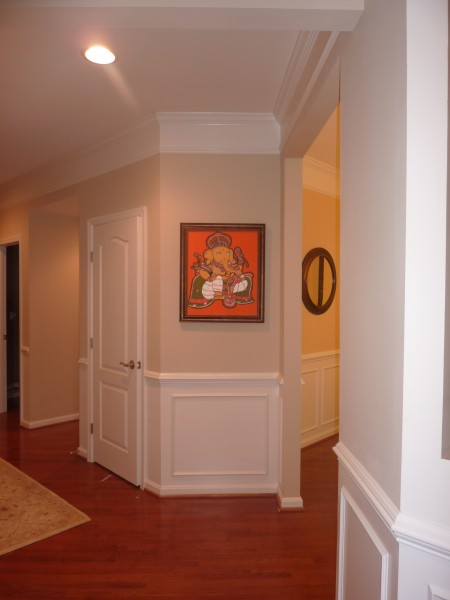 Ever since we moved the Ganesha mural to the dining room this place have been a trail space for all kinds of filler art. I'm so glad we've finally nailed (we think) it and that too using things that we already had.
Apart from the mirror I didn't have to buy anything new. The Buddha has been in the family since 2004 (more about him here). The red Chinese cabinet was our first online auction find. The vintage wooden crate, books, and the jewelry box are from my friend, Becky's antique store in Purcellville, It's Bazaar on 21st street. You can read about all the fun I had antiquing at her store in this post.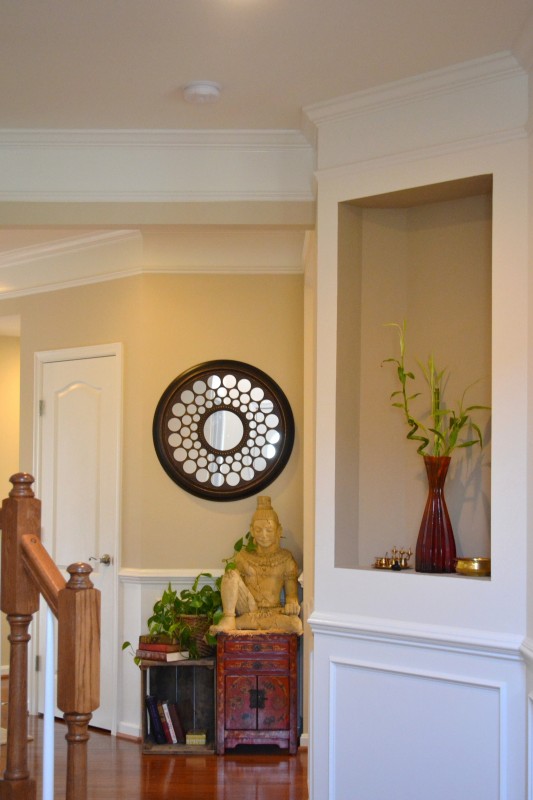 Wasn't that mirror a great find for $49.99? Look at all that detail! And the oil rubbed bronze finish….I'm in love.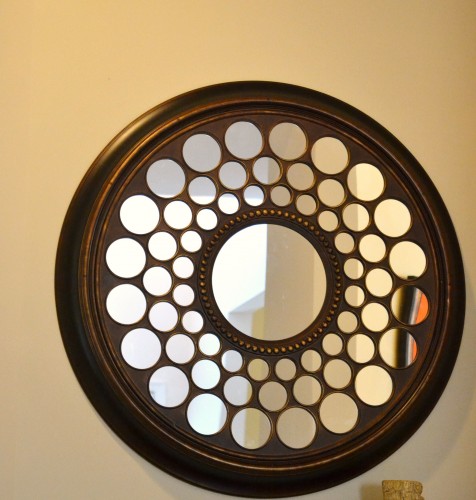 More importantly we think that for the first time Buddha looks comfortable in our new home.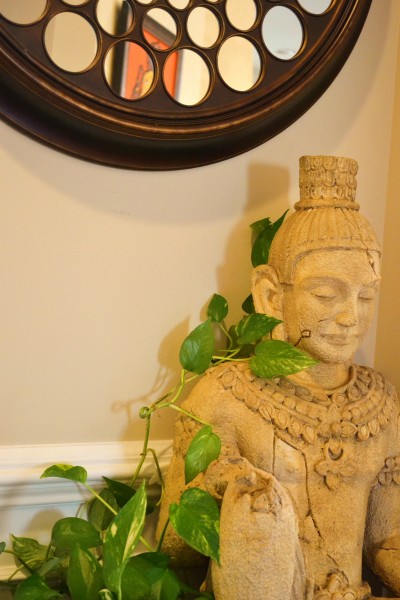 Don't you think?