When I think back over the last few months I feel as though we haven't done much in terms of projects around the house. Maybe it is because we've mainly tackled small projects in many rooms instead of trying to finish a room? So for my own sanity's sake I'm gonna  try to benchmark what we did over the last 5 months against what I had planned on doing.
To refresh your memory here is our To Do List  from earlier in the year and this is where we are now;
The breakfast nook –90% done. I refinished the table, got a new rug, painted the bamboo sofa table red, added the DIY'd chalkboard, and the 

plate wall

. When I did the poll on whether to paint the chairs or not you guys said to leave them as is. So they've stayed the same. The only thing left to freshen up the space is to switch out that builder grade light fixture

.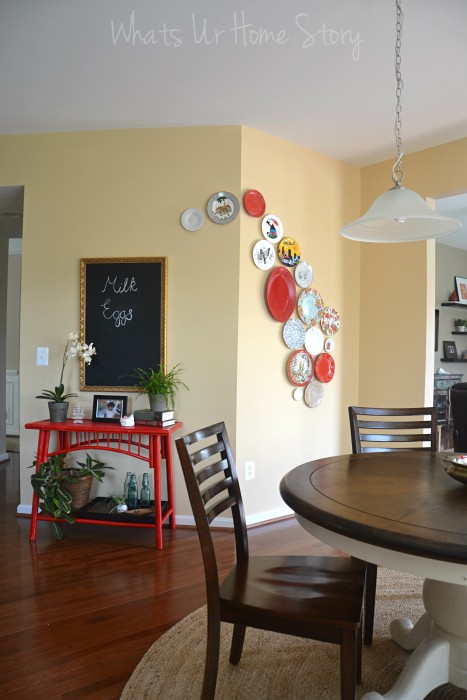 The upstairs retreat –60% done. This is one project that has moved up the list. We painted and added ladder shelves( yet to show you pics) , which totally changed the look of the room. Now got to add the lace chandelier and DIY some curtains.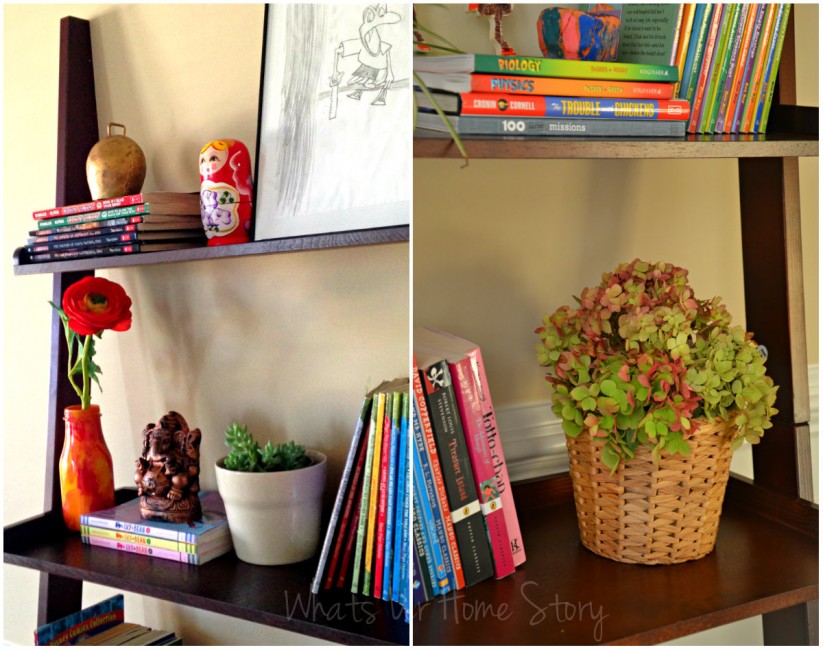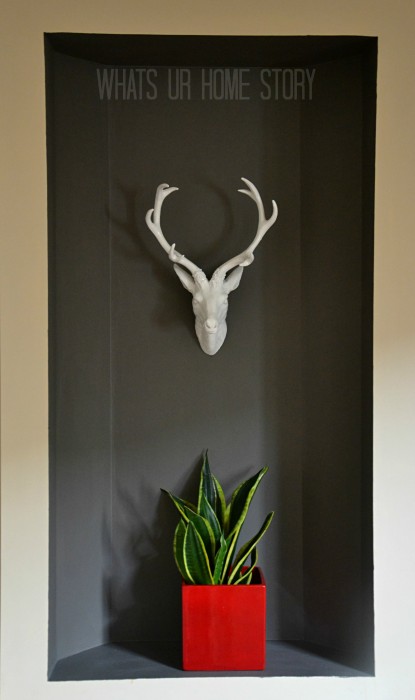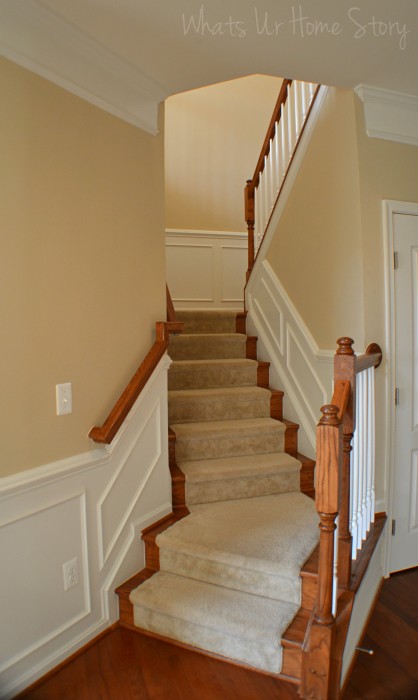 The laundry room

– Another project that has worked its way up the list. Super excited about turning this totally dysfunctional room into a place that would hopefully make me want to do laundry! I'm letting the cat out the bag on this one, folks……….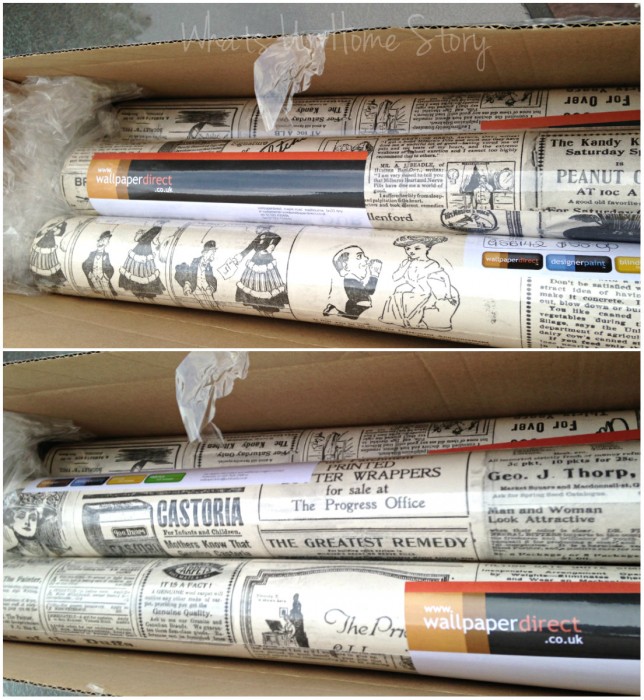 The half done

 powder room

on the main floor is up next. Even after I added the bright 'Lady in Orange' painting this windowless room feels like a cave painted in SW Hopsack. Last month I found this mirror for $30 on one of our yard sale groups. This latest find is giving me some ideas on lightening up the space with minimal effort (here's a clue…something I've never attempted before, some painting is involved).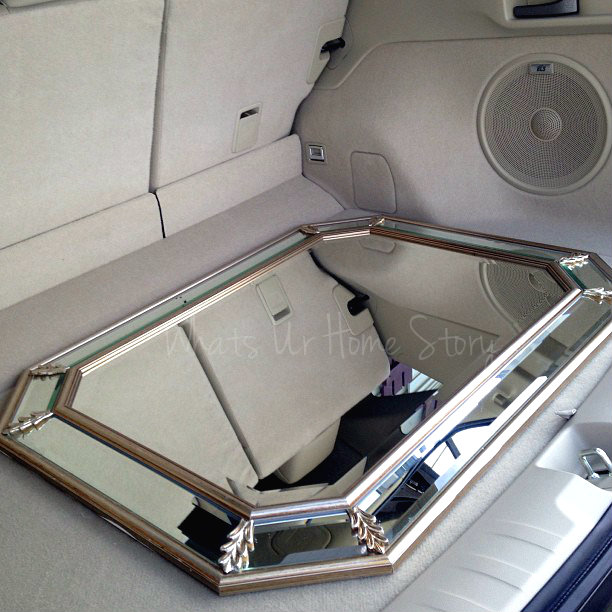 Complete the Family Room. This room has stalled lately mainly because I'm undecided on the reupholstery fabric for my two Craigslist chairs . I'd decided on the fabric but had to cancel the order as Fabirc.com didn't have enough of my fabric in stock. In the mean time we are thoroughly enjoying our reclaimed wood media console, which seem to be getting rave reviews from all our guests.  An end table, some lighting, a chest, and vignette on the empty wall will finish off this room.

Coat closet

downstairs. Still on the look out for cubbies and hooks.
Tie the loose ends in my

son's room

. We've got the explorer theme rolling but he badly needs a desk chair and maybe a new light?
Same story for my

daughter's room

. I found a great crystal chandelier (for $10!) that needs some sprucing to amp up the glam quotient in her pink and green room.
"Maybe for next yr?" projects
My standard builder closet. We are hoping for the new year sale discounts on Elfa to get this one going.
Our master bedroom where the only update so far has been a West Elm duvet.
The guest bedroom upstairs. Again nothing in there other than a sleigh bed and side tables. Hoping to use those vintage chair prints from Goodwill for this room.
Cover up the electrical box in front of the house with landscaping. B seems to be pulling his leg on this one. So not even sure if this is still on the list.
Living room nook. You know that left side of the couch? Need to find something for there and the corner where Ms. Dee currently resides.
In the years down the line……
Set up an art studio/craft room for me to work on projects. Now I compete for space with the kids homework on our dining table. There is really no spare room, so I would have to section off a part of the hall in the basement.

The kitchen, where the only thing we have done so far is to hang the capiz pendants and add two bar stools. Luckily we had opted for some upgrades in here when we built the home. It still needs a back-splash and some accessories.
All the bathrooms are still white and blah.
Finally the basement hall. It is a mammoth of a room and currently houses our old leather couch and entertainment center from our previous home. No idea what to do with this big open space. I am hoping that  once I set up the art studio more ideas will fall into place.
As you can see there are absolutely no changes to the last two sections other than some projects being pushed to the 'someday' section. I really want to finish off the laundry room and retreat this yr though. Hopefully there won't be any more hiccups.
Are you planning on completing any projects around your home?