While on shopping trips do you also take pics on your phone of things you like with the intention of adding it to your "will get it some day" list? Even during the pre-blog days I used to return home from stores with pics of things that I loved but didn't really want or have the budget for then. And while waiting for doctor's appointments and such I would browse through my stash of pics and try to imagine situations where I would/could use them. Not a very worthwhile exercise but it is a fun way to vile away time plus I could use the ideas if needed, you know whenever I got asked for decor opinions.
Here's a look at the finds that found their way to my phone from the last few shopping trips. A beaten metal stool/ottoman at Marshalls for $99. Doesn't it look straight out of a designer catalog?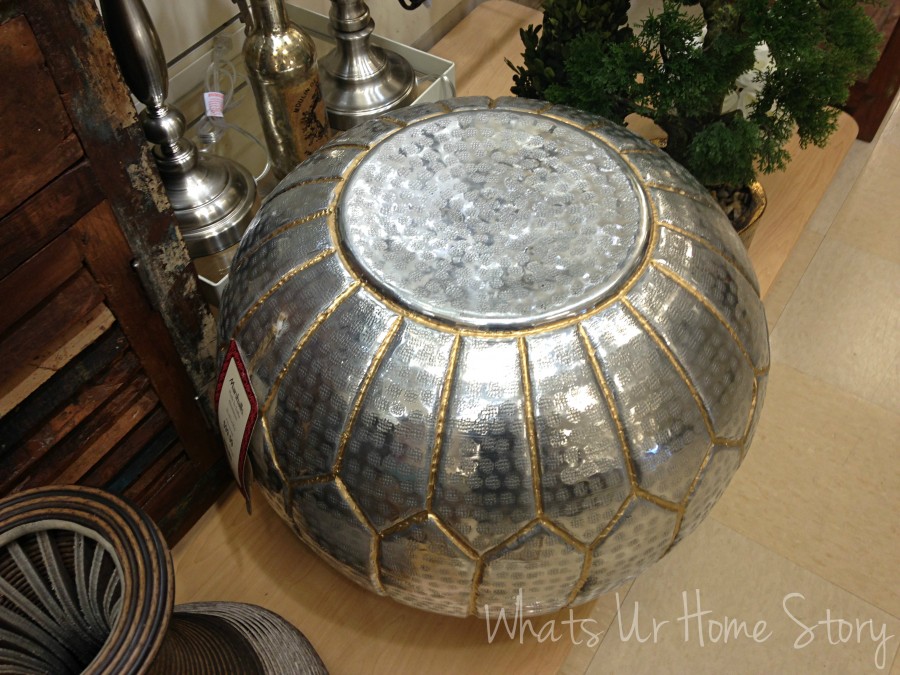 Also at Marshalls spotted this herringbone buffet for $500. Personally, not a big fan of the light color wood but it would make a great addition to an art deco or mid century mod home.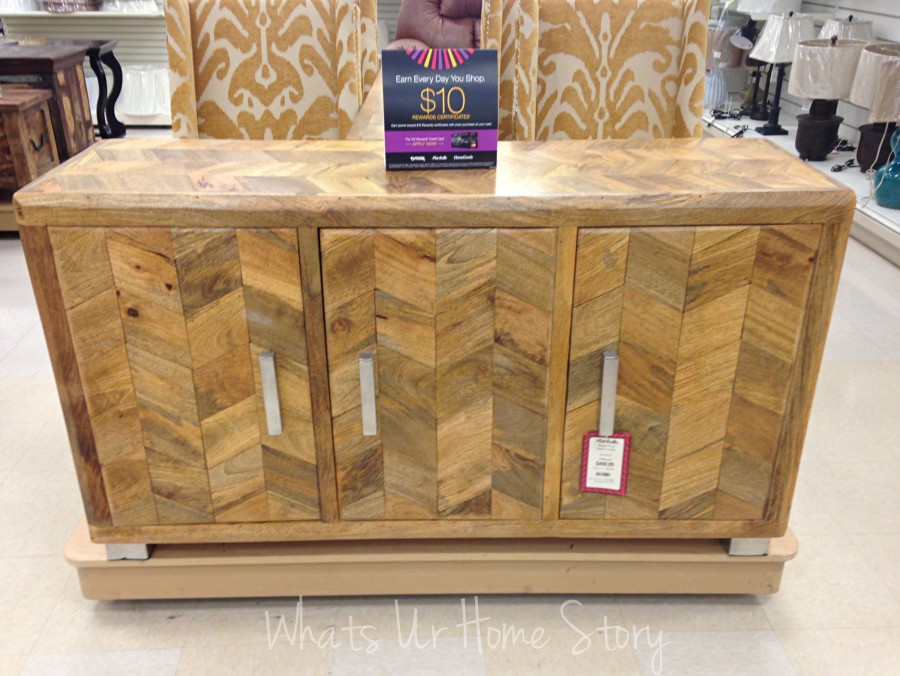 The next one's is for a dear friend who loves everything peacock. Won't this pillow look great in a tween/teen's room? Think it was around $15.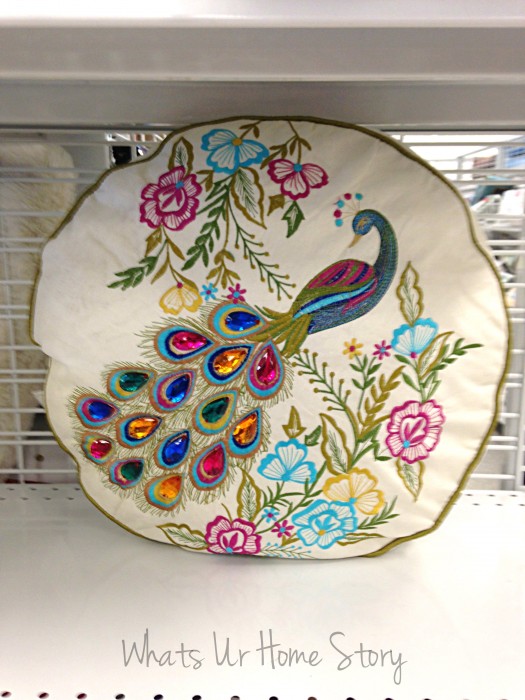 Since I'm on faux animal high it was only apt that these beauties caught my eye at Ross. A grey hound similar to what YHL's Peterisks' used to have in their old home.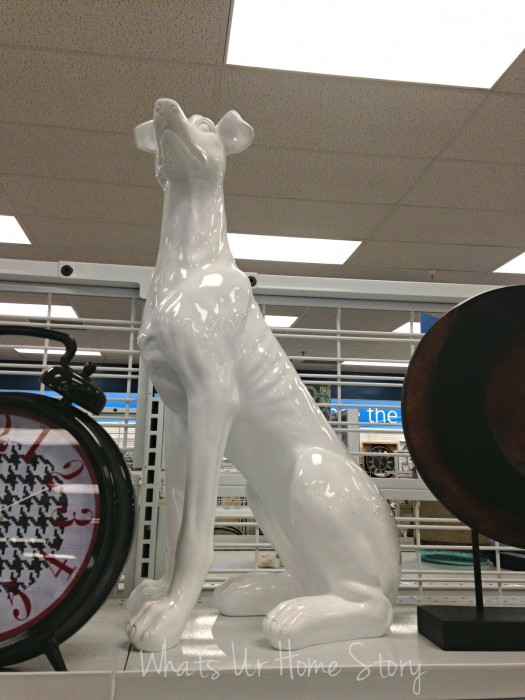 My hands were full of stuff so I didn't dare to lift it up to check the price. A white ceramic foo dog, bigger than what I've usually seen was in the $20- $30 range.
How could I resist all that ceramic animal action? Yup, I gave in and this lil rhino came home with me! C'mon, was too good a deal to pass up for $7.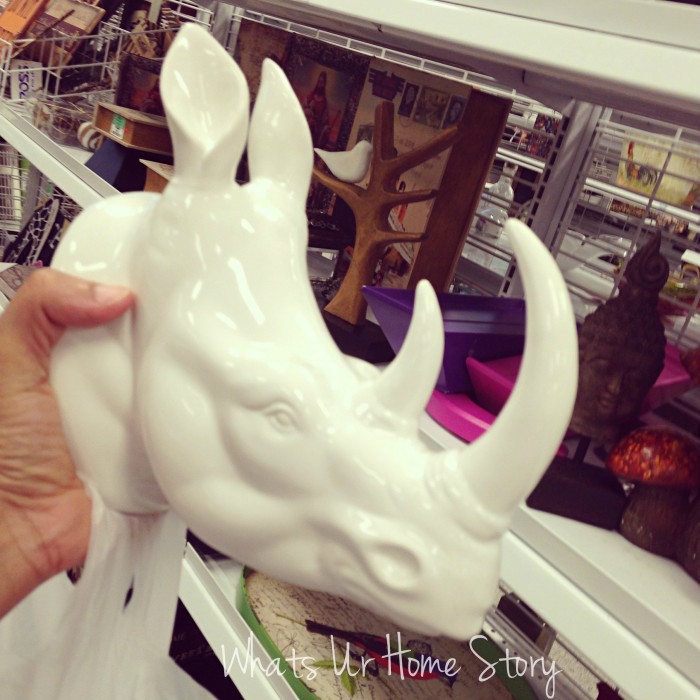 I ended up buying the rhino on the same day that the deer head package arrived! 2 Ceramic animals in a day, what more could I ask for? 🙂 With all the birds, elephants (haven't I told you about those?) and the red horse our house is turning into a faux zoo! Not sure where this guy is gonna go. My son has been all over it trying to claim it for his explorer themed room.
Frankly, I didn't think I would find these high end looking pieces at Ross of all the places! Do you find bargains at these stores too? Any other phone pic finds fanatics out there?