Imagine my shock on Monday, when I realized that Thanksgiving is the coming week! Somehow I was under the impression that it was during the last week of November! So the last two days I was scrabbling to put together a seasonal mantel as I had promised here (in an effort to challenge myself now that I'm an active blogger).
My take on an easy and budget friendly Thanksgiving Mantel;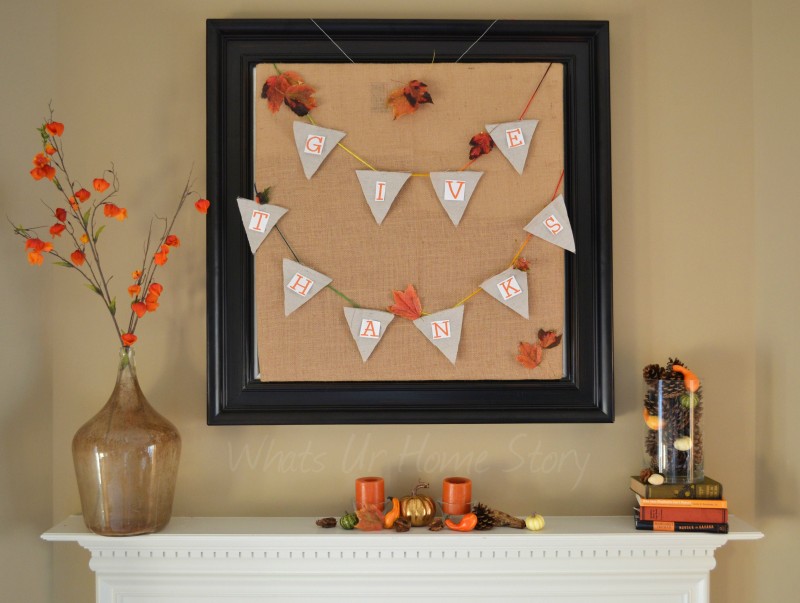 Recognize the vintage wine bottle? It is the same one from our Virginia Beach trip. I found two $0.70 fall stems on clearance at Micheals to put in it.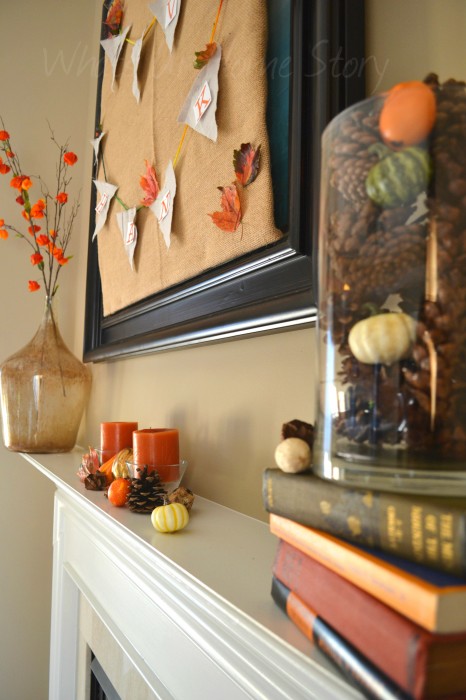 In the center are the same candles, potpourri, and gold pumpkin from the Halloween Mantel. Mixed in are a few fake gourds and pumpkins, again from the clearance bin at Micheals. I bought 2 packs for $0.50 each. The candles are in glass containers that were originally single serving Tiramisu bowls from Harris Teeter. 🙂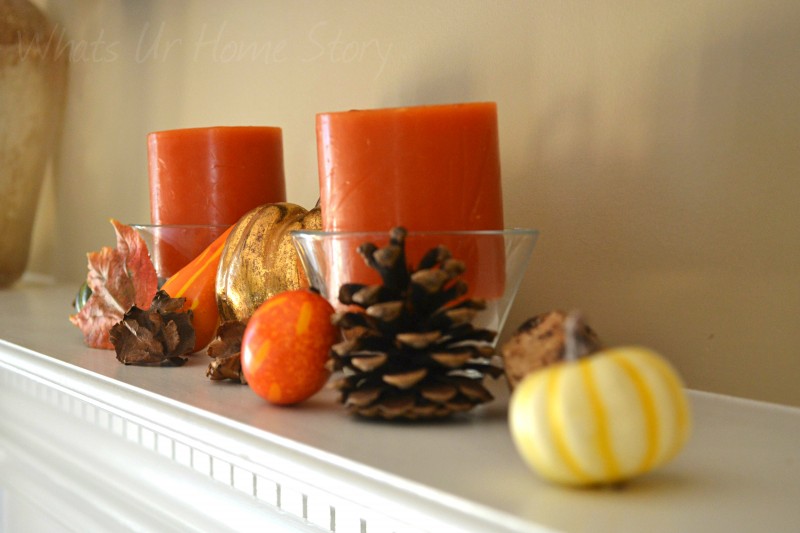 I reused my burlap board, instead of the Boo sign I used a Thanksgiving bunting. Yes, it the same one I used here for my craft fair booth. I made the letters on Pixlr, printed them, and stapled them onto drop cloth triangles (yes, the same drop cloth left over from the zebra rug and the felt circles pillow). The triangles were then stapled onto a piece of yarn, which is taped to the back of the board with duck tape.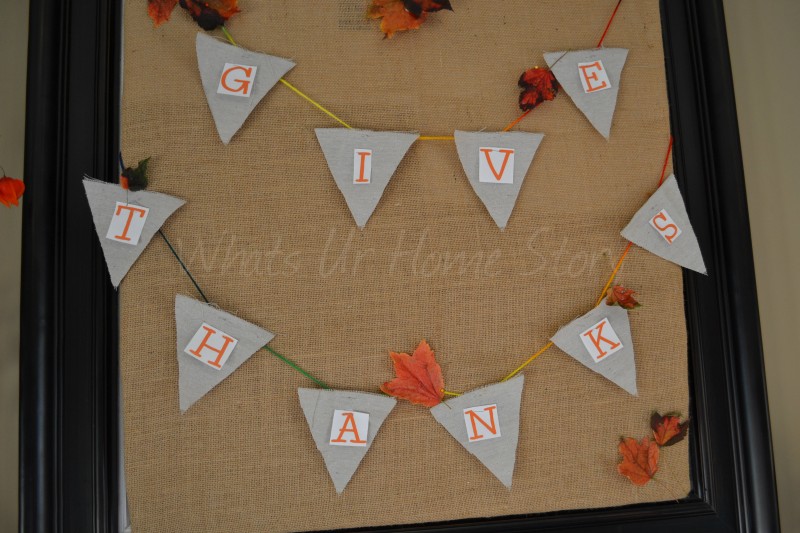 To dress up the sign I glued/ pinned some leaves from the yard that I microwaved for 30 seconds (to preserve the color and to stop them from curling).
On the right is the same vase I used for my dried bean and lentil fall arrangement but this time filled with pine cones that I bought for a Christmas project (Micheals after 40% off coupon around $4 for a large bag) and fake gourds.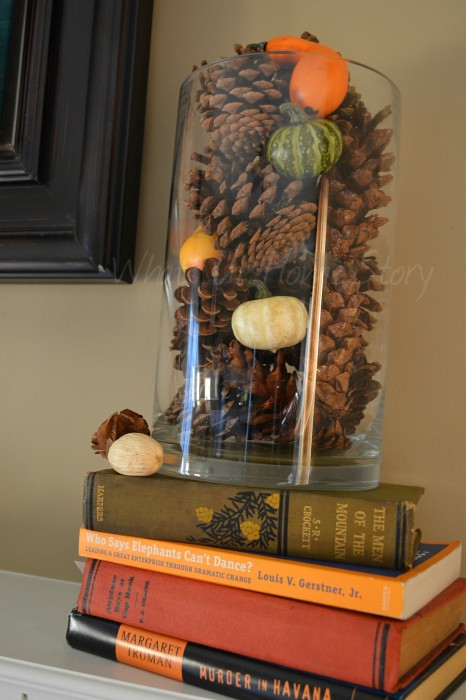 Isn't that a great bargain Harvest Mantel, all for $6.40?
What are your plans for Thanksgiving? Traveling? Hosting? We are hosting family this year. So gonna be busy next week.