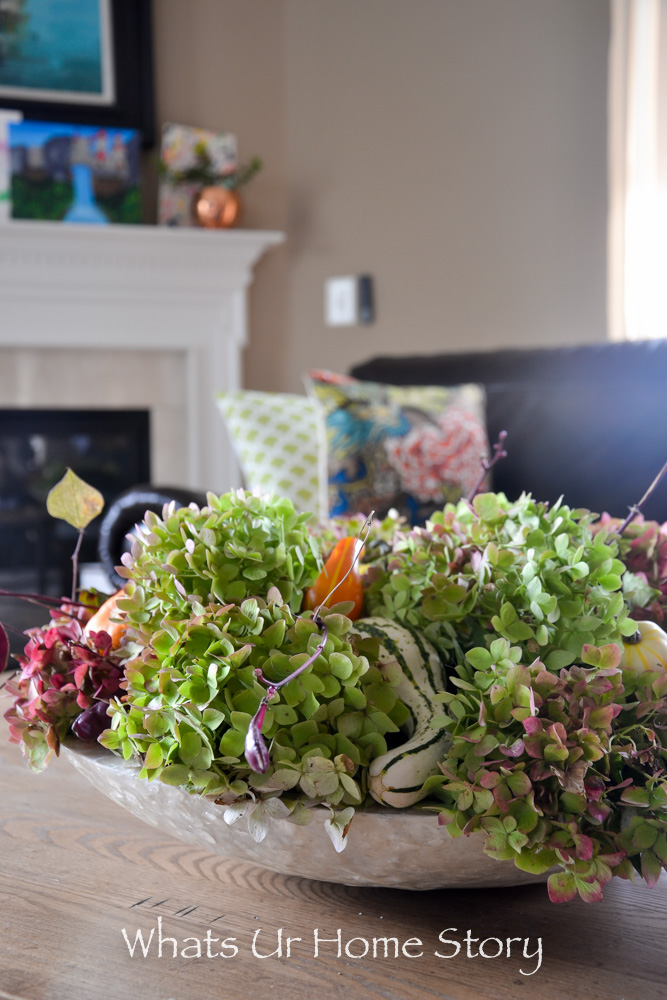 Would you believe that I made this rustic centerpiece in 10 mins? Really, that is all it took. I wanted to make something fun for the Fall home tour so looked around the house and remembered the large capiz bowl from my basement guest bedroom.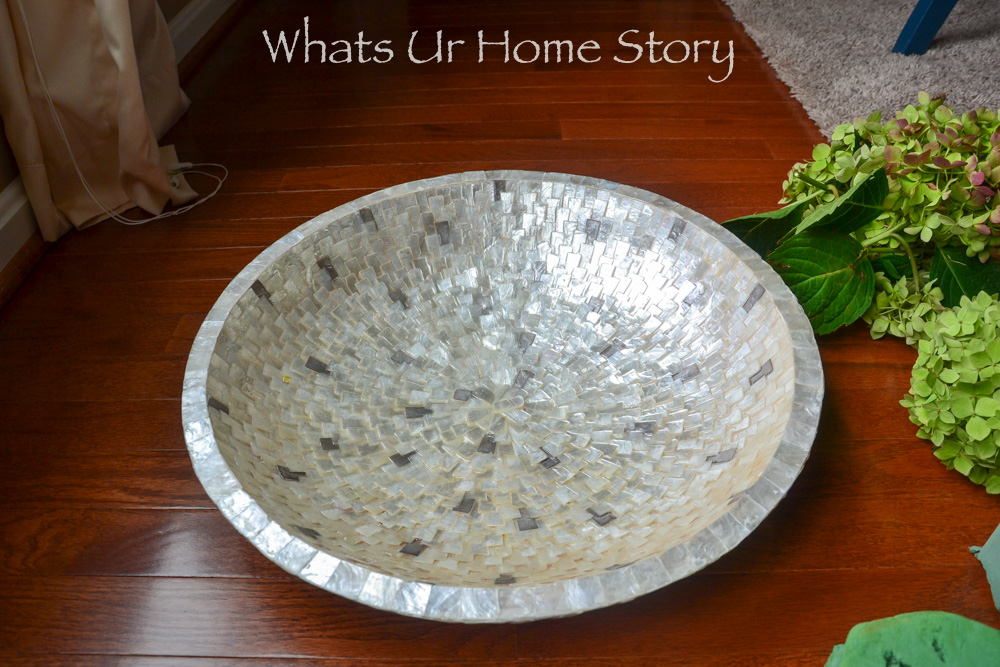 Went out in the yard and cut whatever Hydrangeas were left over from making the wreath and some stalks of the Hyacinth bean vine. After rummaging through my craft stock I found bricks of floral foam (I reused a couple from this holiday centerpiece I made last year).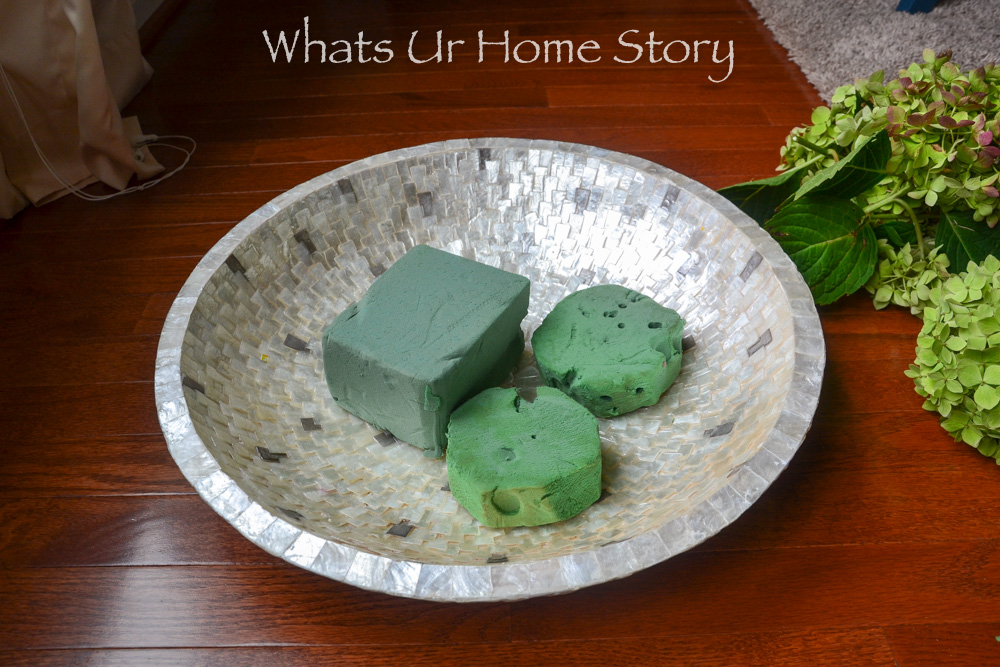 I like the way Hydrangeas dry if left alone so I didn't soak the foam bricks. If you like the look of fresh Hydrangeas then feel free to soak the bricks in water till they are all wet and then use them in your arrangement.
Remove most of the leaves from the hydrangea stems and poke them into the floral foam, covering the entire platter/vase. I added a couple of fake mini  gourds that I already had and a bag of fresh ones that I found at Walmart. Ideally you would poke a toothpick into the gourd/ pumpkin and use that to attach it to the floral foam. My kids are old enough to leave the arrangement alone. We don't have pets either so I cheated and just placed the mini gourds strategically all over the centerpiece.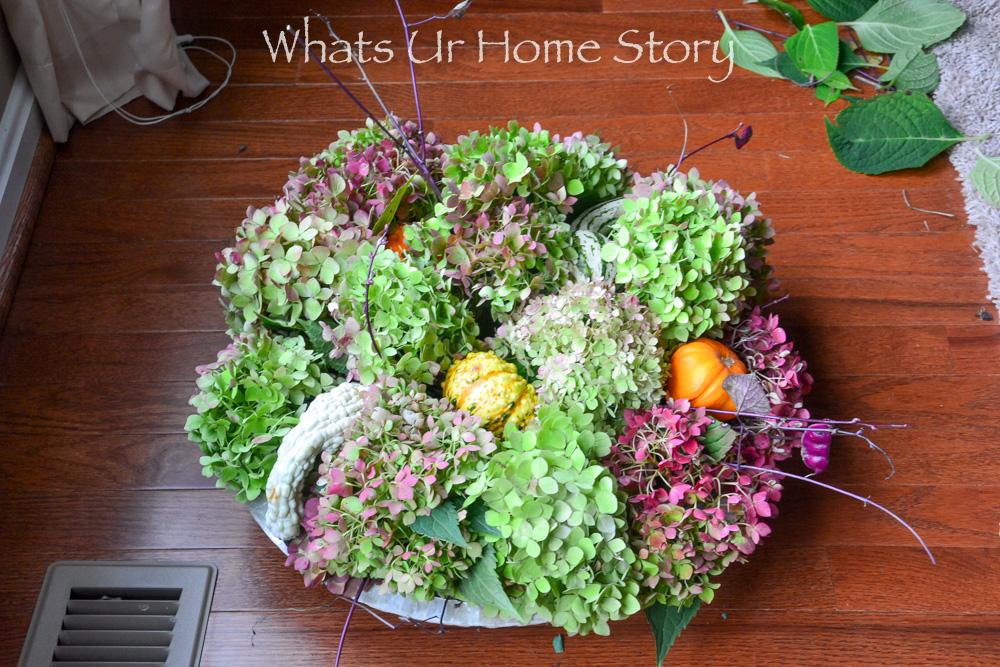 Finish by adding the Hyancith bean vine. Since the arrangement is pretty flat these twigs add height. You can substitute them with Fall branches or just twigs.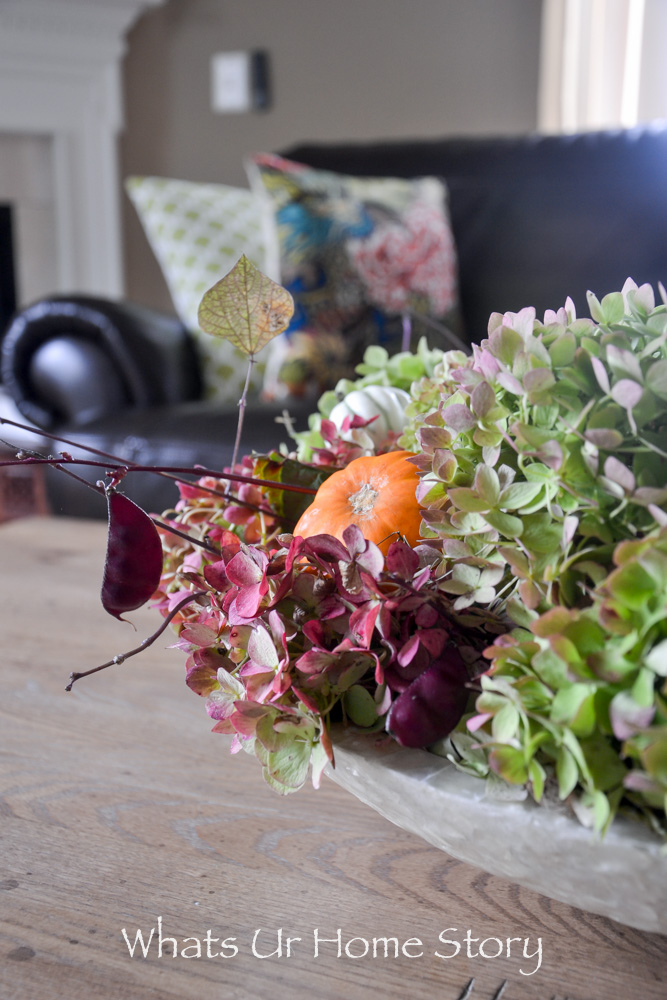 There you have it a simple and easy rustic Fall centerpiece!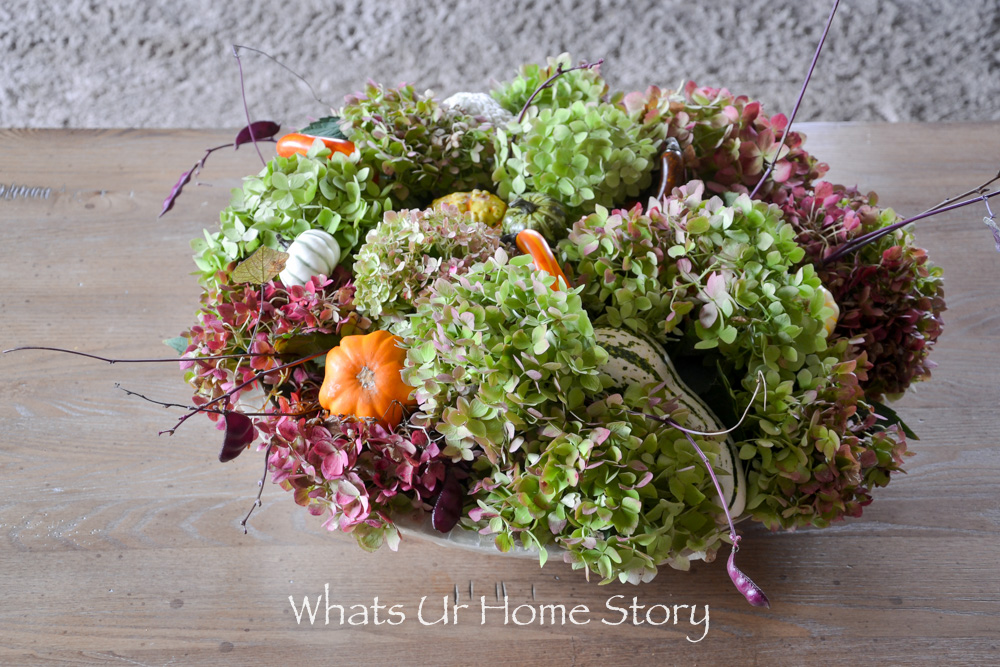 How is our Fall decorating coming along? What are your plans for the long weekend? I'll be finishing some projects that are almost done.
See you back on Wednesday!