Do you remember these old fabric bar stools in our kitchen?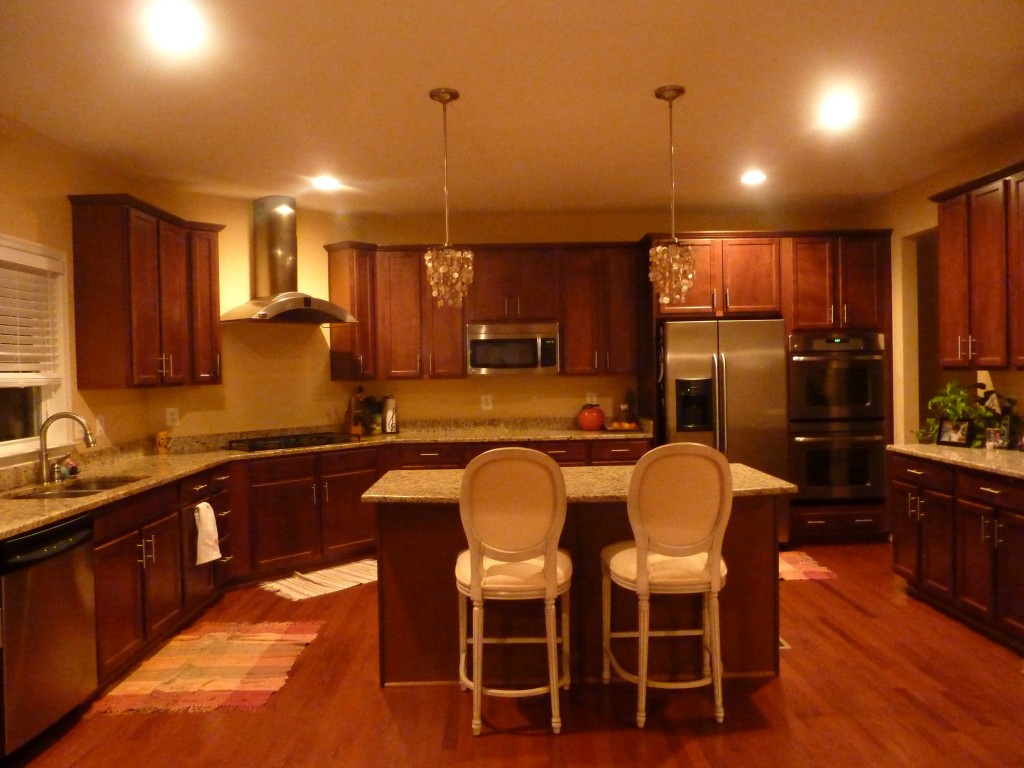 Well, they got a fresh new look over the holidays!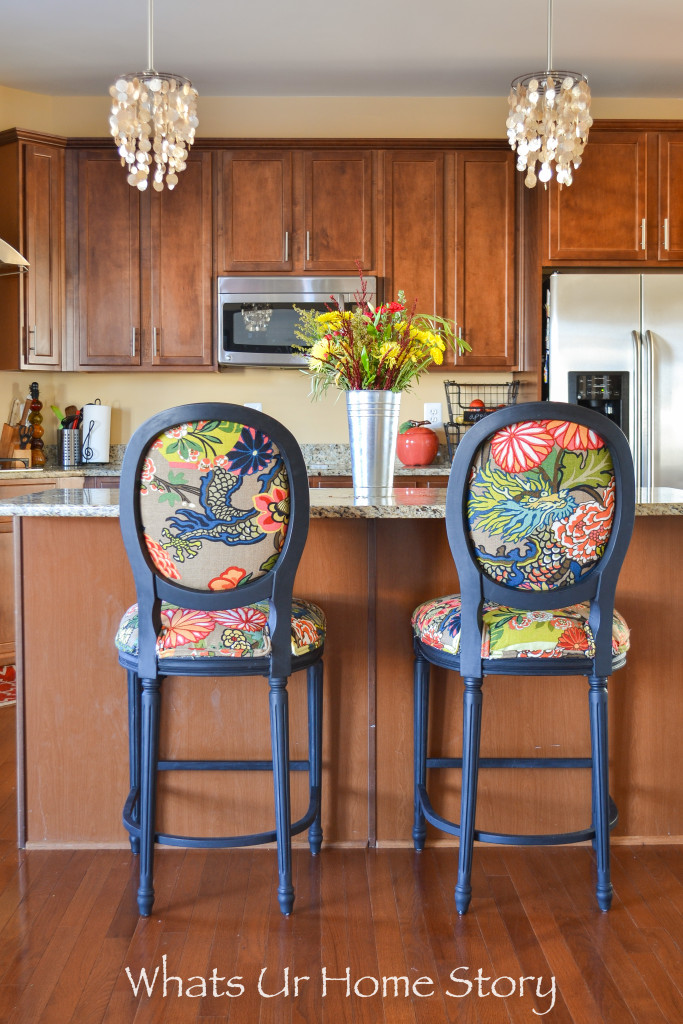 We bought these chairs from a model home closing almost 6 years ago. Over the years they have been constantly sat on, stood on,scribbled on with pencils, fed all kinds of food and drinks….literally every kind of abuse that that could handed out by 2 kids. From the start we knew that the light yellow fabric was a bad choice for furniture in the kitchen but we decided to live with it till things got out of hand.
I was provided the product for this project but the ideas, tips, and thoughts are all mine!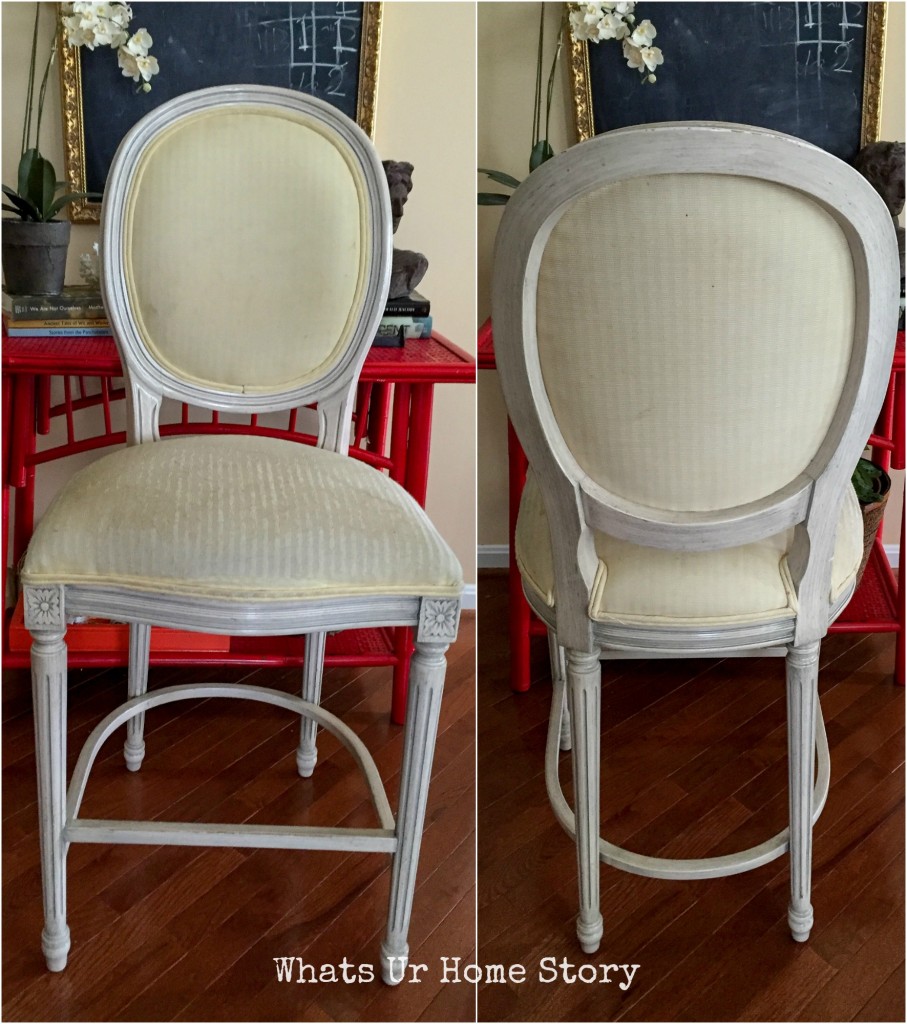 The Chiang Mai Dragon fabric (by now you know my favorite….see the zipper pillow post for more) that Schumacher sent me was perfect. The lovely print and the Mocha color could hide any dirt stains.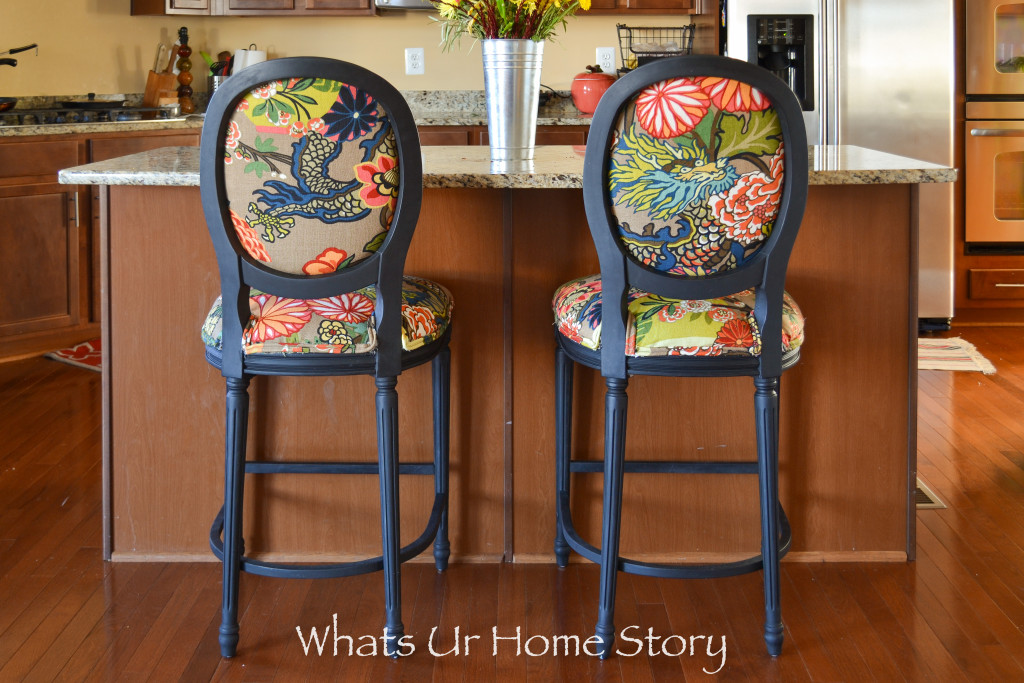 And the Black Americana Decor chalk paint (the same one I used for my daughter's side table makeover) gives the stools a sharper updated look.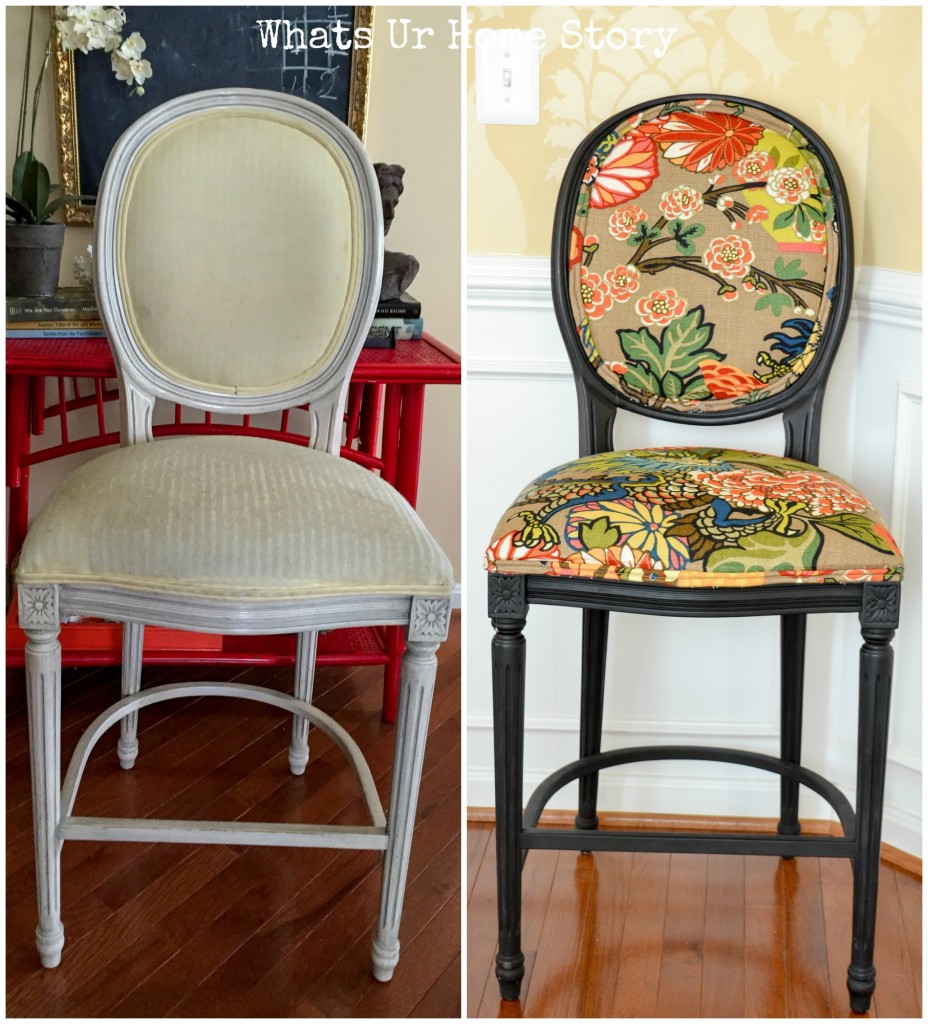 What a difference, don't you think?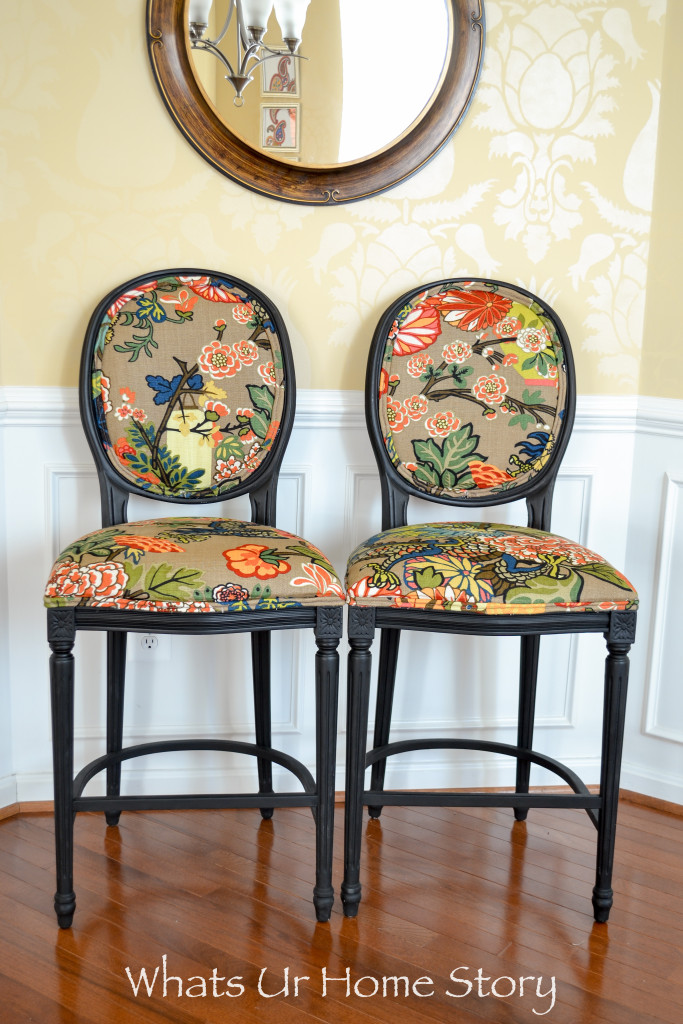 My favorite part is how on the back of the chairs it looks like the dragon is moving around. Took some clever fabric placement to get that look right.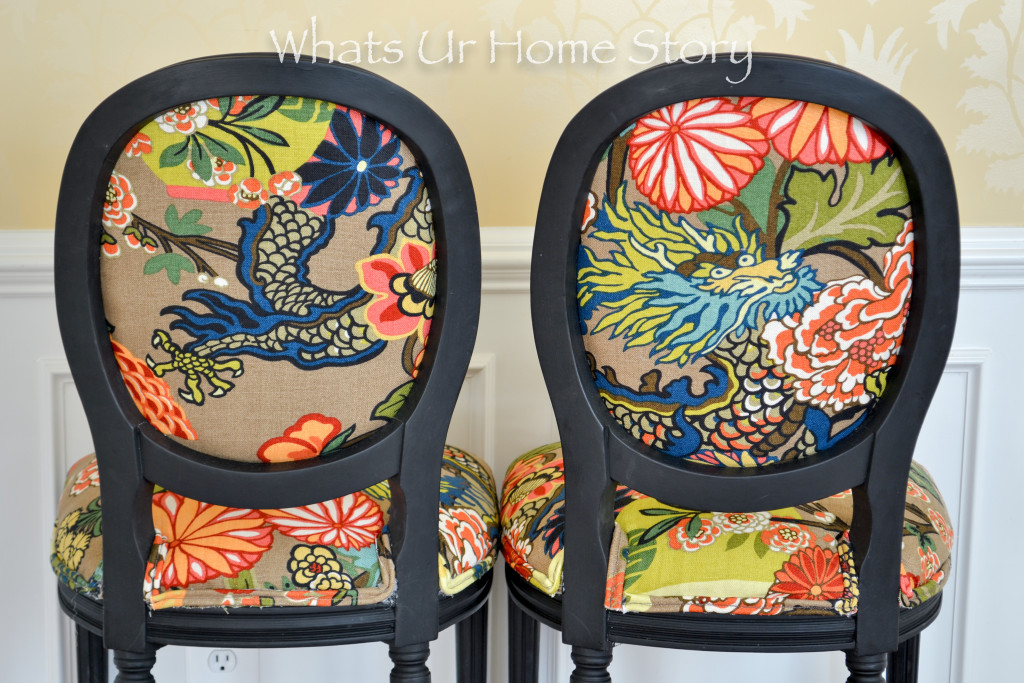 Here is how it looks like from the other side of the kitchen island.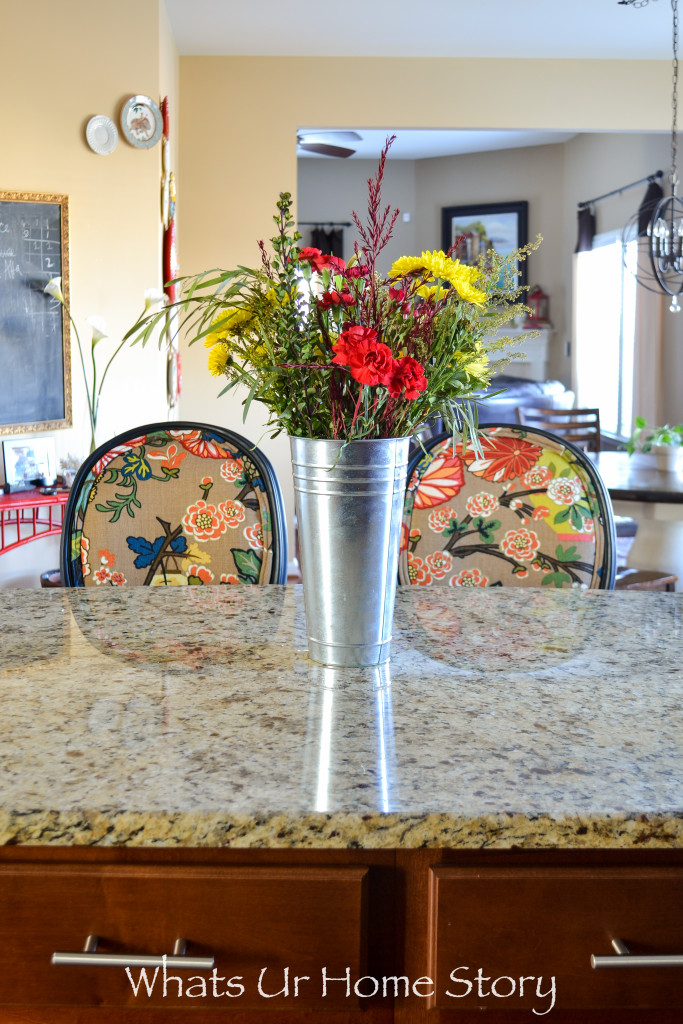 Makeover Tutorial
I followed the exact same method as in my earlier chair makeovers;
How to remove staples and prep the chair for a makeover
How to paint furniture with chalk paint
How to make a Double Welt Cord
The only difference this time was that I didn't have to use any upholstery tape. The fabric bar stool's back cushion was very thick and didn't need any extra support.
And oh yea, my garage is that disorganized :P. Sorry no other pictures. Like I said I did this over the holidays in between the short breaks I took while binge watching Hart of Dixie on Netflix.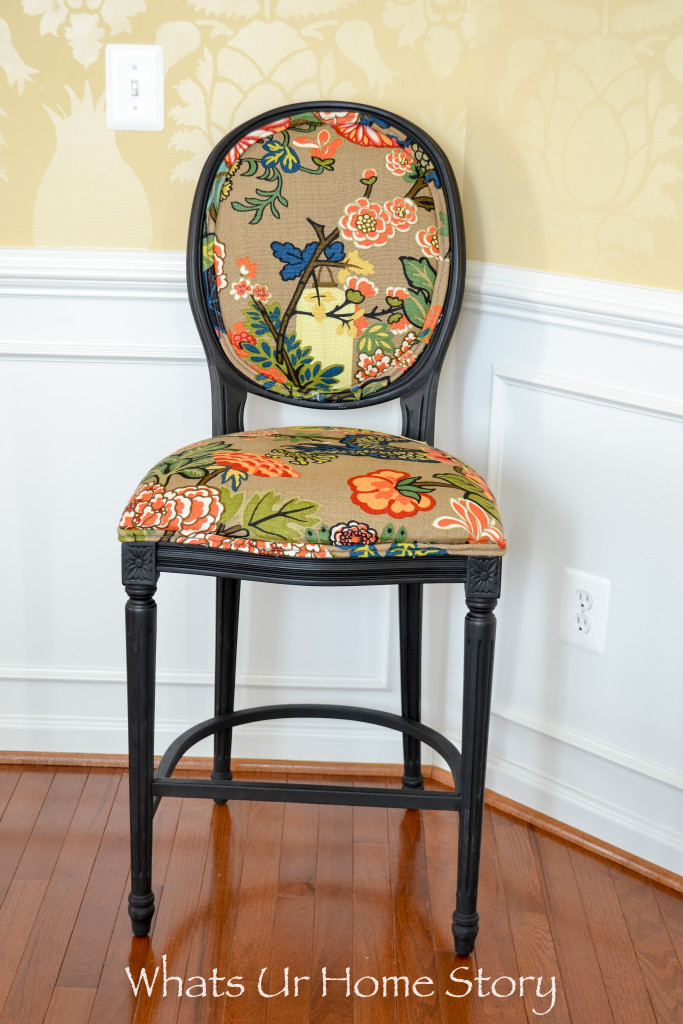 We absolutely love how colorful and cheer our kitchen island looks now, thanks to these fun fabric bar stools!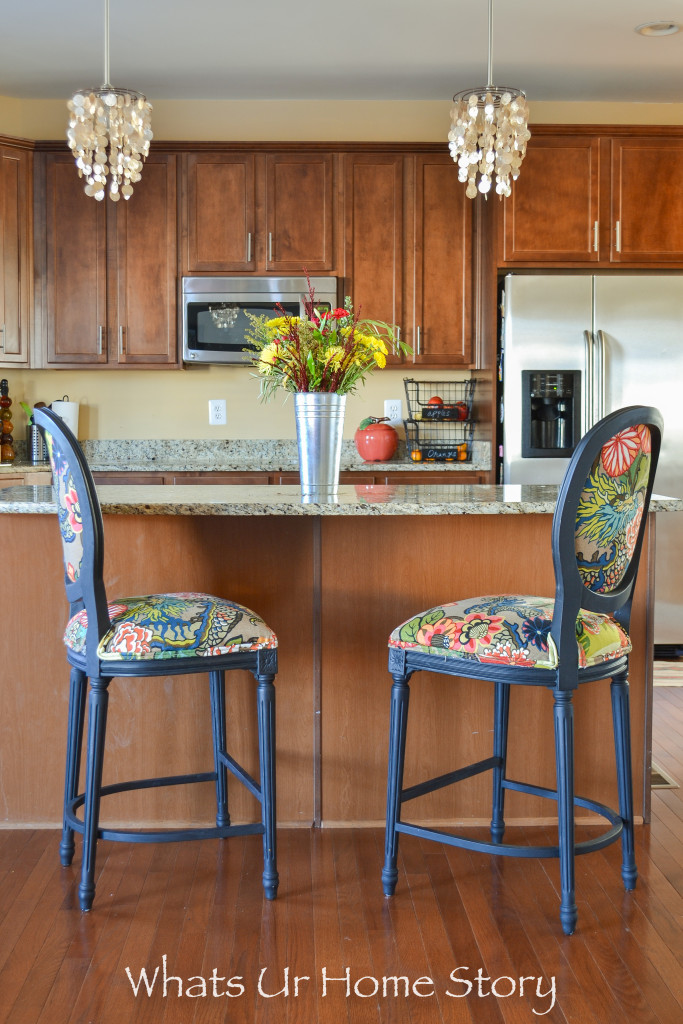 What do you think of the makeover?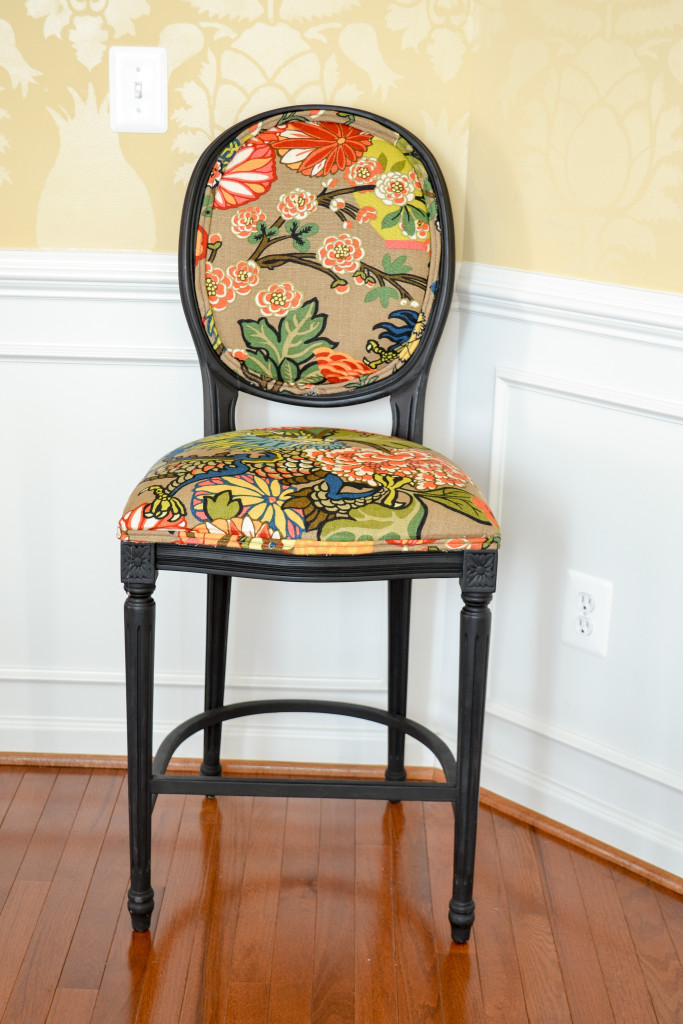 Would you have gone bold with such prominent print fabric or stayed neutral?