My chair makeover story started in May when we found this chair on Craigslist for $20.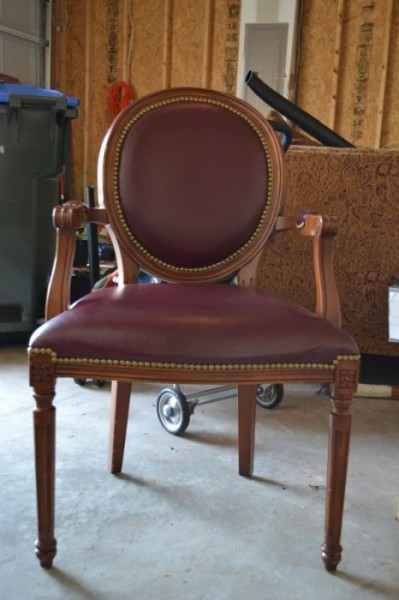 The plan was to refinish it an antique look and then reupholster. After tons of blog reading I settled on Annie Sloan chalk paint and we slowly started the process. Last week we (99% B) removed all the nail head trim from the chair.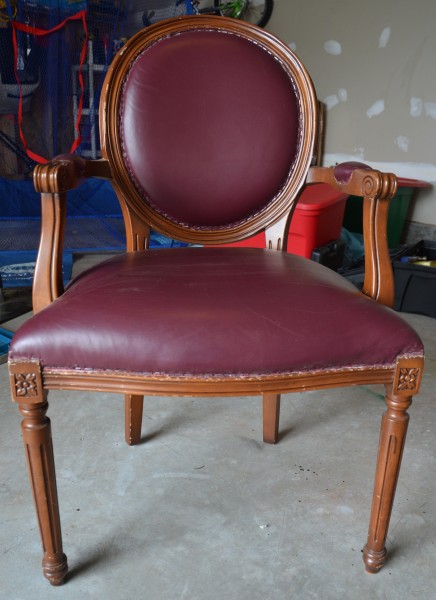 This weekend, again he volunteered to pull out all the staples with our new  Swingline Heavy Duty Staple Remover from Amazon. Don't let all the chair makeovers that you see on Pinterest and every other blog fool ya. Pulling the staples out has got to be the nastiest part of any chair makeover! The curved lines of the chair didn't make our staple pulling task easier either.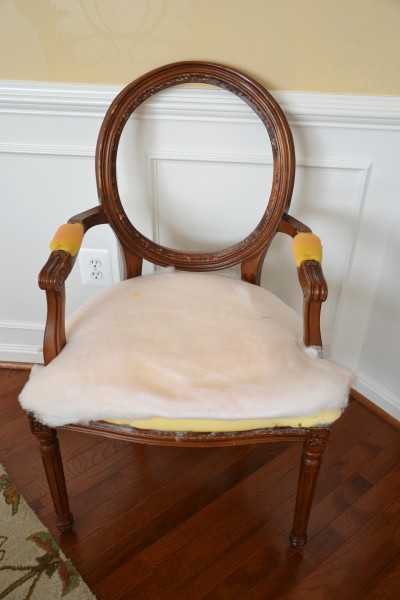 After B was done de-stapling the chair all he said was, "We are not doing this again!"
Both the seat and the back rest have a thick cushion and padding which thankfully was in mint condition. Less things to fix = Less money spent on the chair.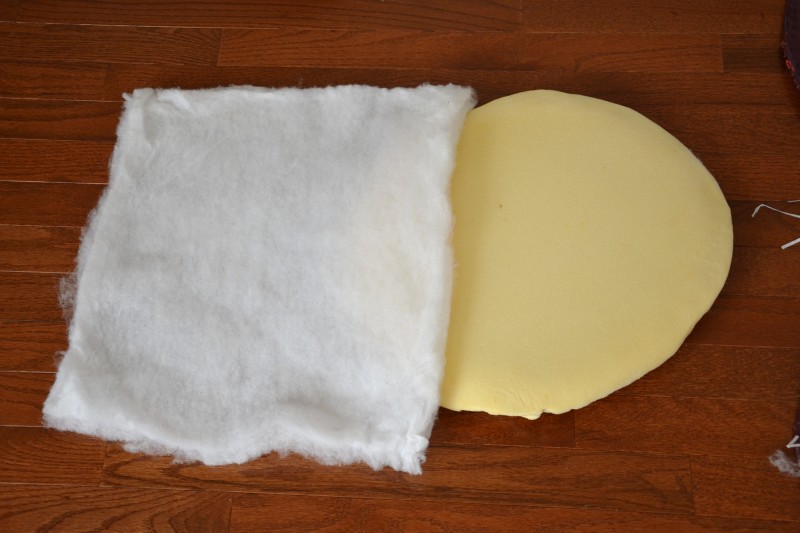 I've saved all the original fabric/ leather that was on the chair. This is gonna be my template for the new fabric.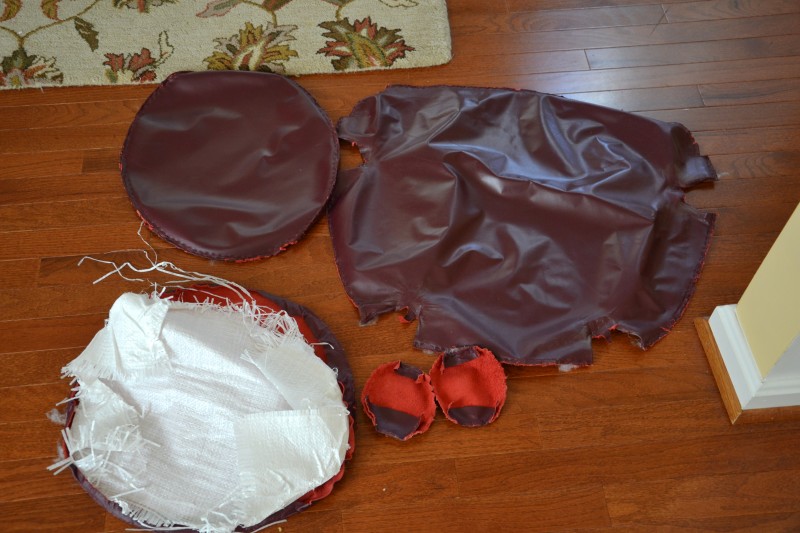 See that white plastic woven sheet? That was used to hold the back cushion taunt. You know as the base for the back cushion? I might have to replace that with upholstery tape. 🙁
Plan on painting her (all that curves has got be a she, right?) this weekend. Let us see how it goes. En route to Chalkification…..ya, as of today that is officially a word. 😉
Have you refinished furniture? If so any tips? Is there a right/wrong way of doing this?
PS: More updates on the chair story here: Part II, Part III, Finale