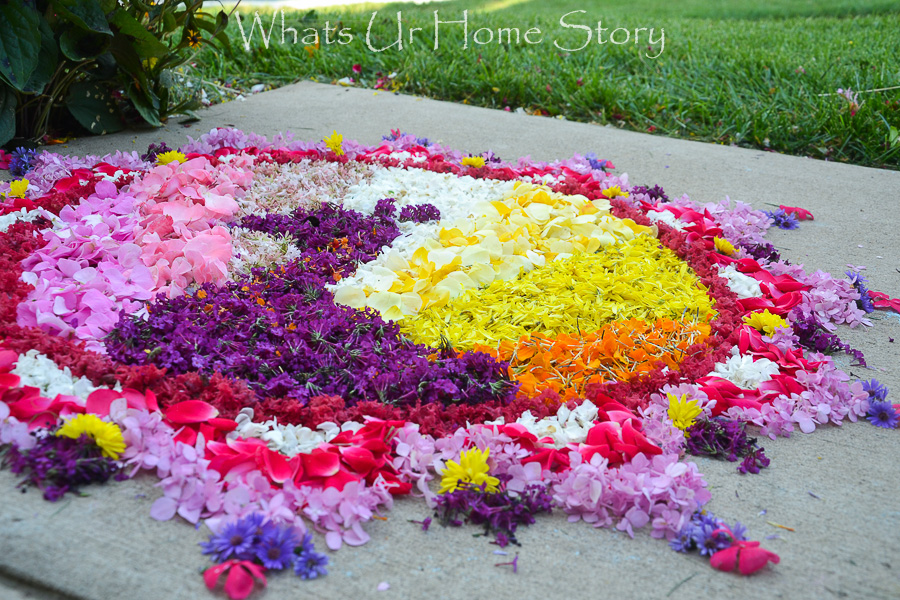 Today is the 10th day of Onam, the biggest holiday in my home state, Kerala India. Its is one of those rare Indian holidays that is celebrated by one and all irrespective of their religion or social status. To me Onam symbolizes harmony among the people, togetherness, and the Malayali (people from Kerala) heritage. More about the folklore behind the festival in my 2012 Onam post.
The special aspect of the celebrations are the pookalams or flower art patterns that people create to adorn the front of their homes. As the days progress the size of the pookalams increase culminating in a really big one on the 9th day. All these years I have tried to follow the traditions religiously (thanks to my grandma's love for this festival) with my kids who now enjoy them as much as I do.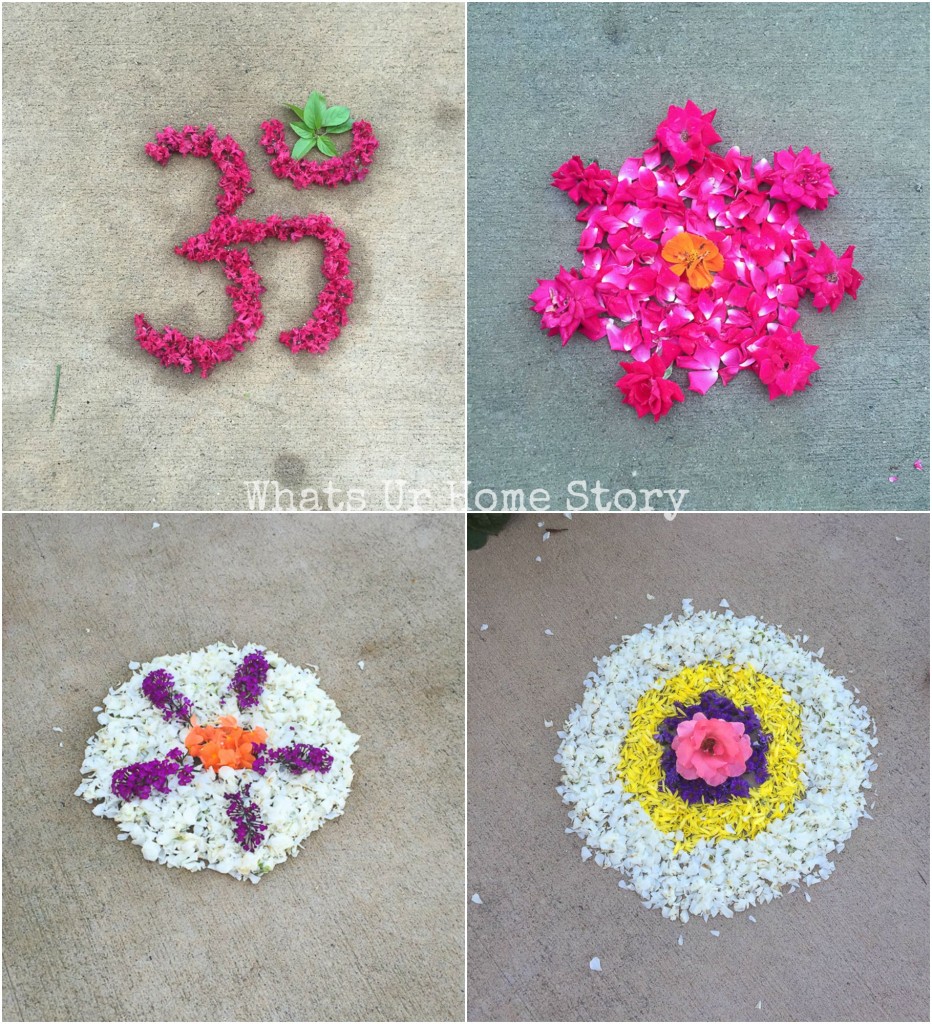 The first day my son even kept an alarm and woke up all by himself early in the morning so we'd have enough time to make the pookalam before they head off to camp. Each evening they would ask me what the plan was for the next day's design. I was really excited seeing them make suggestions on color combinations and flowers to use for the first time ever. On Day 5 Monkey #2 even came up with an idea of doing a butterfly pookalam.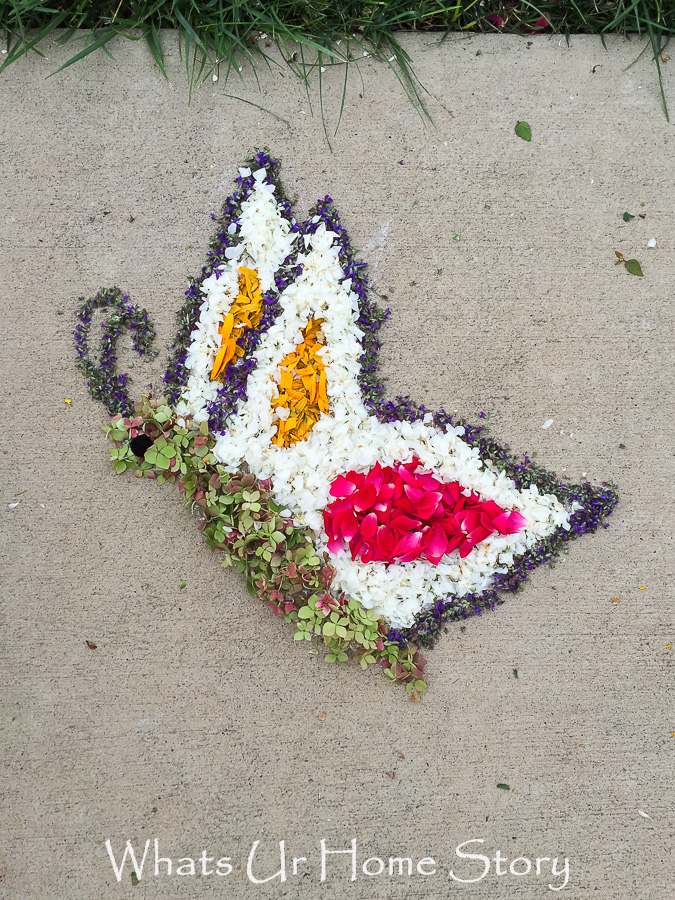 Traditionally the designs are all about concentric circles. So this was definitely out of the box. The days we were short on time we resorted to the simple circular patterns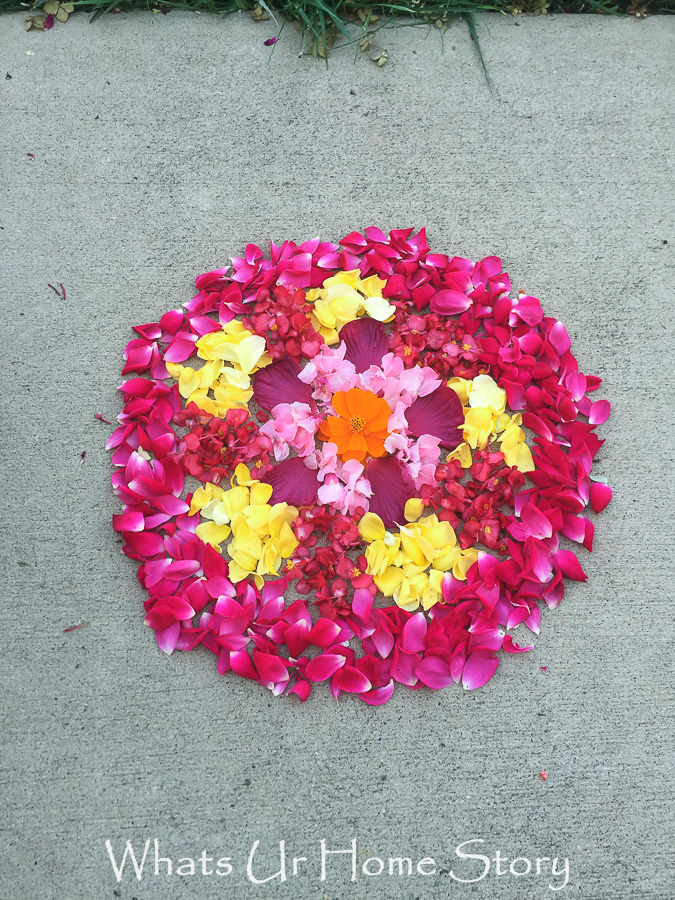 whereas on days where we had more leeway we experimented like this Monet inspired 'Field of Flowers' painting pookalam.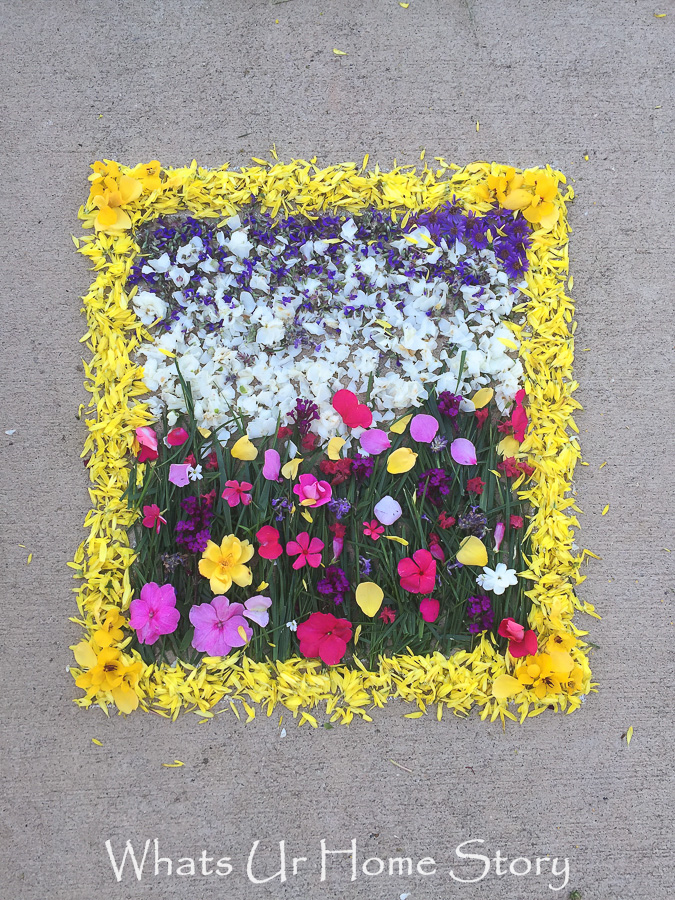 Frankly this was one of those 'I had no clue how it would turn out' ideas and I even debated having a back up design just in case. Luckily the experiment paid off!
Our Day 8 design;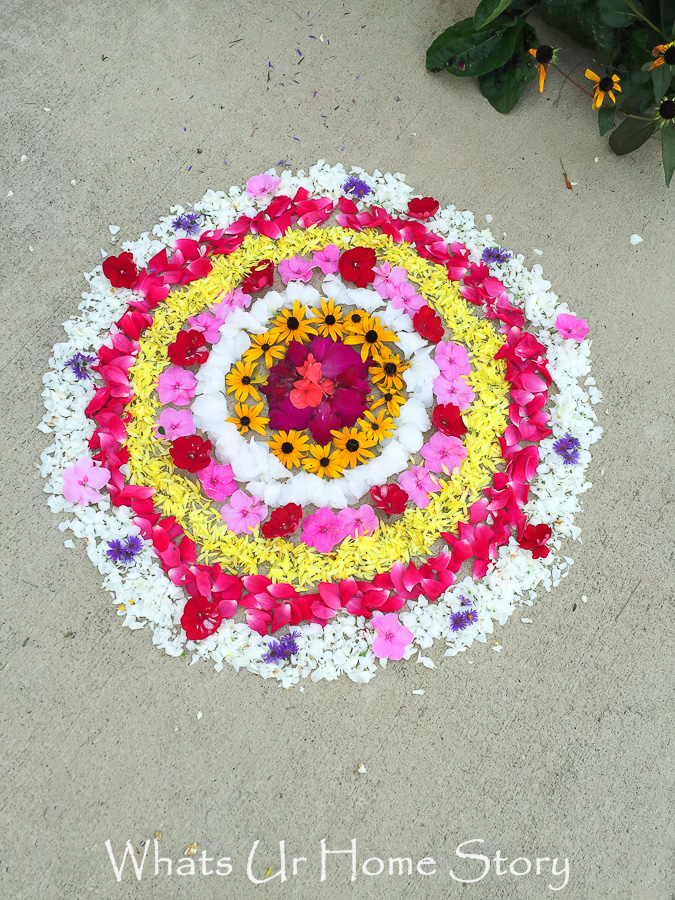 And the final one. This year too we went with a peacock (see my 2014 pookalams) design.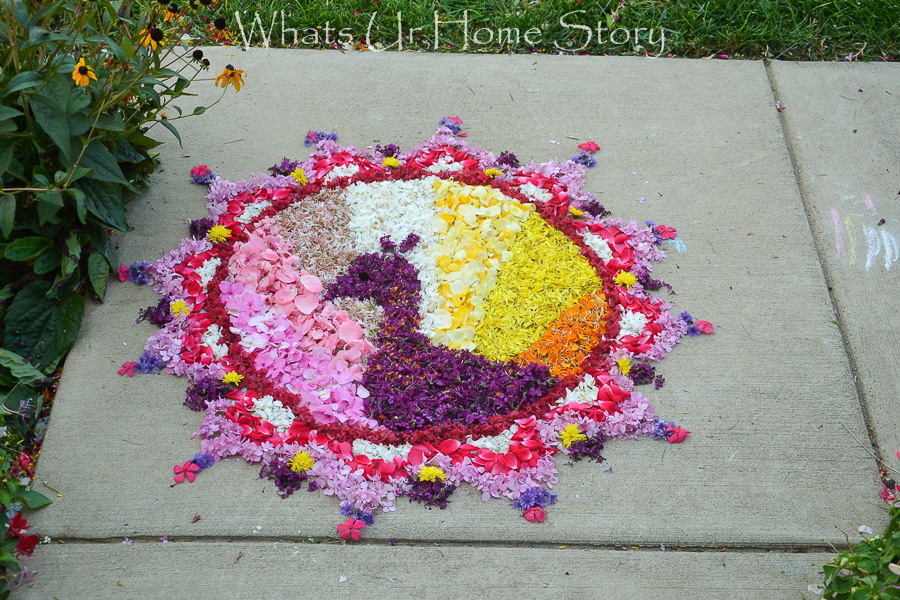 As in previous years we used only flowers from our garden in our patterns. For this one we used;
Peacock – Butterfly bush & Lantana
For the ombre background;
Orange – Marigolds
Yellow – Mums
Light Yellow – Rose
White – Carpet Rose
Very Light Punk -Abelia Cannon Creek
Baby Pink – Balsam & Queen Elizabeth rose
Light Pink -Impatiens
Outer Circle is Crepe Myrtle followed by Carpet Rose (white), Knockout Rose (dark pink), Hydrangeas (lavender), Aster (purple), Vinca (hot pink), mums, and Butterfly bush.
And that is our Onam story for this year. Now the countdown to next year! More Onam Posts: 2014, 2013, 2012, 2011 & 2010, folklore
What's your favorite holiday?