My life seems to be peppered with these…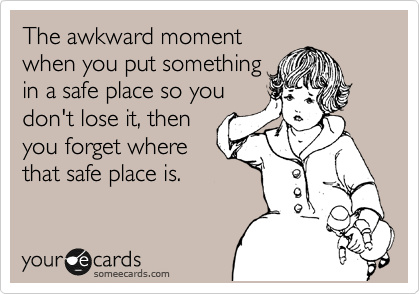 so much so that I can never find anything when I need it! This is especially true for my craft supplies. You see today's post was going to be my reveal for our second Summer Decorating Challenge. I had two projects in mind; my demijohn (the bottle you see on the left in the pic below) upcycle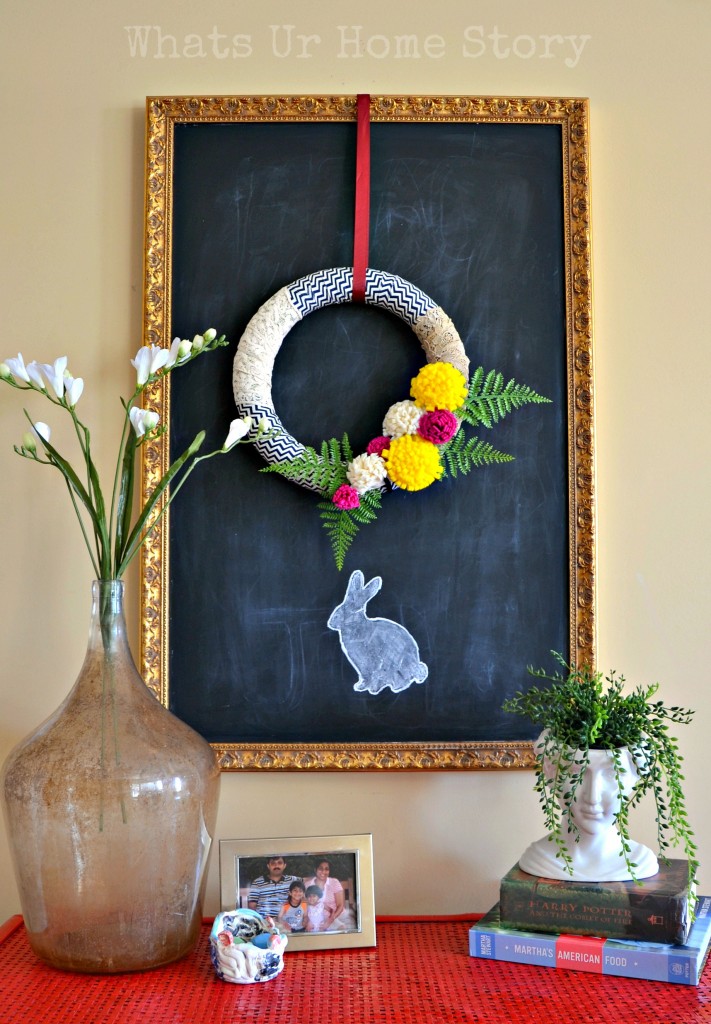 and a DIY curtain. I bought the supplies for both projects before we left for vacation, kept them safely, and in true Vidya style forgot where I kept them! The last couple of weeks I've been rummaging through the house looking for the supplies only to find one of them late last night!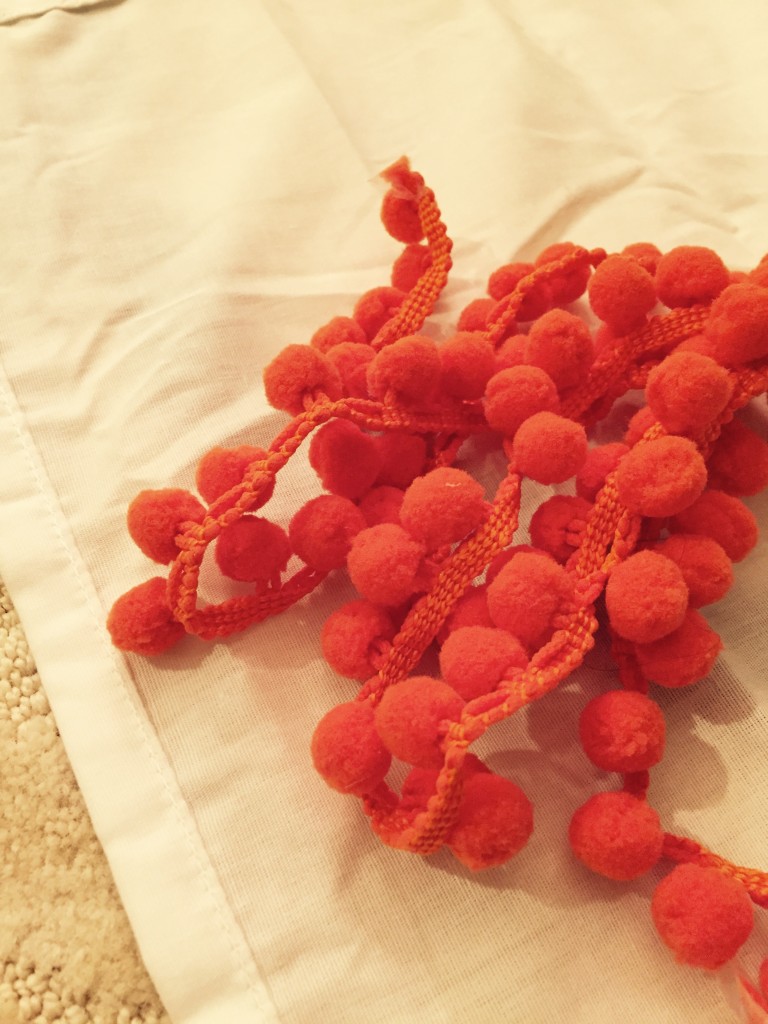 Too late to finish up the project and take the final reveal shots. 🙁
In other news we got our family pictures taken by the super talented Jacqueline of Jacqueline Carr Photography. It was a beautiful day, we went to a nearby park, and Jacqui was great to work with.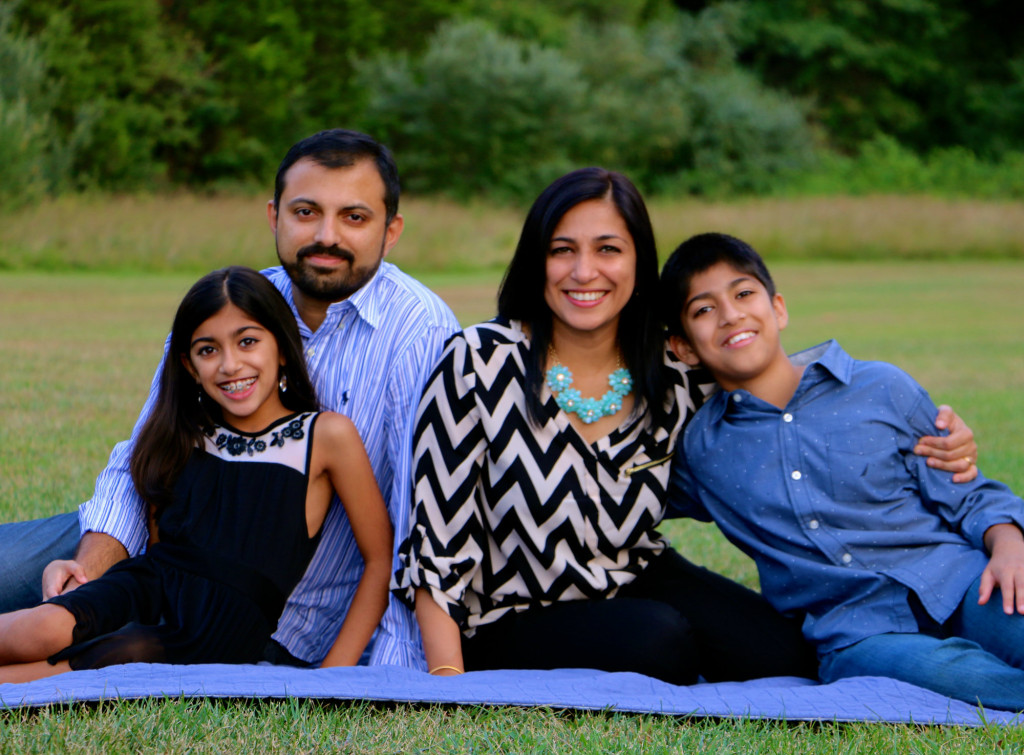 Amid all the Onam celebrations this weekend we also came across a new pookalam concept at the temple, a plant growing out of a pot with each flower representing a pookalam. Pretty neat huh?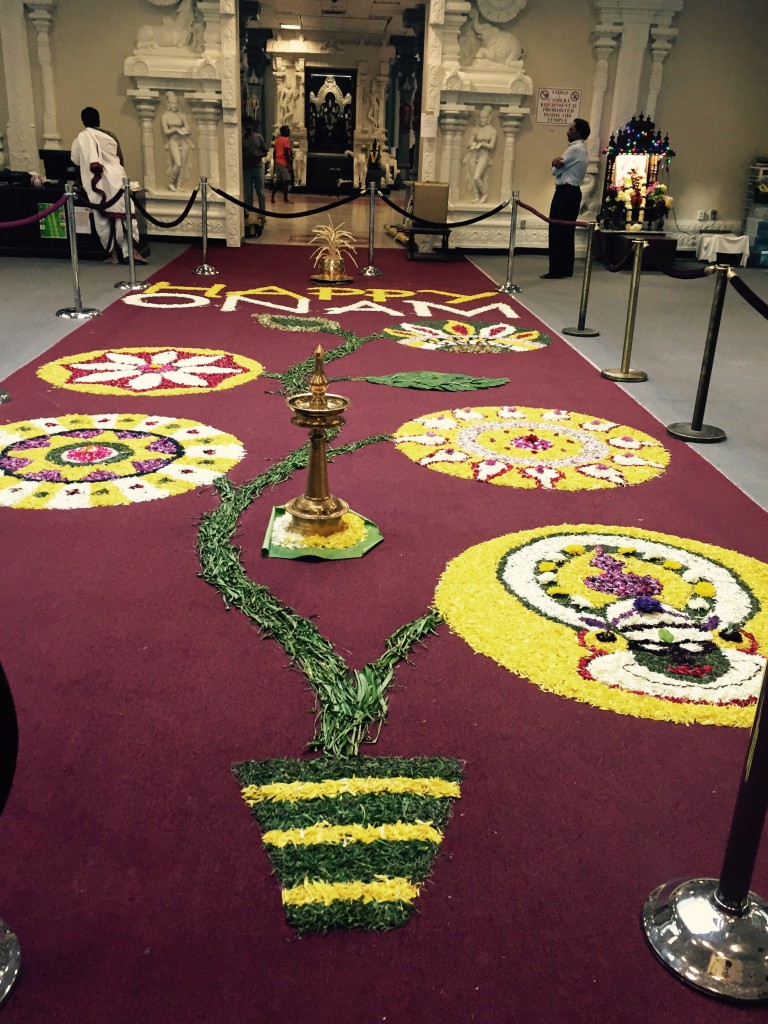 How was your weekend? Are your kids back in school? Ours went back today. Strangely all of us even the kiddos where actually looking forward to it. 🙂