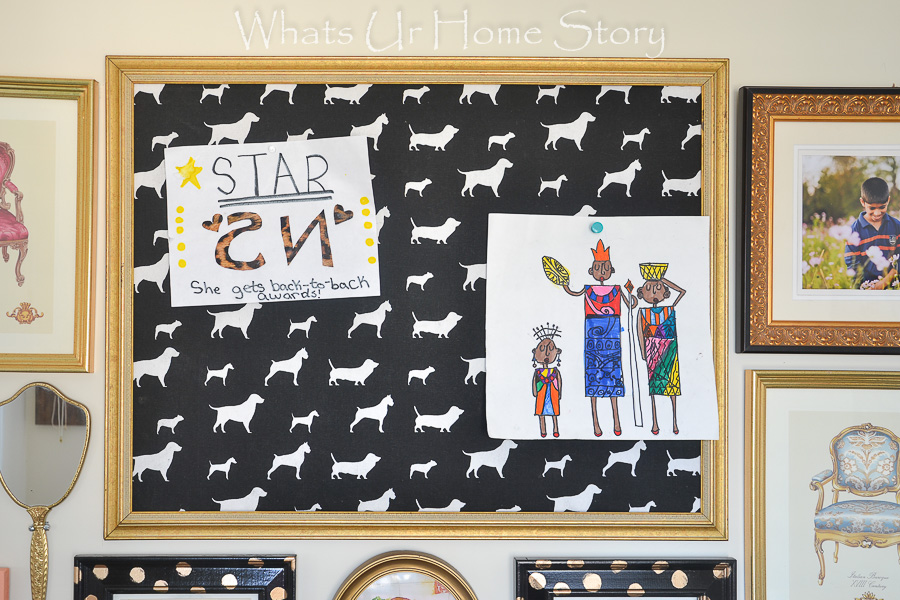 Who doesn't love a cork board? Especially a lil girl who loves to draw and make cards for everyone in this universe. I had hoped this habit of hers would wane as she grows older (for the sake of saving paper) but it has stuck. With time the scribbling on every piece of paper that crosses her eyes has extended to writing songs, making design plans of her room and future house, and of course cards. Her ever growing collection of creative exhibits was screaming for a place to displayed……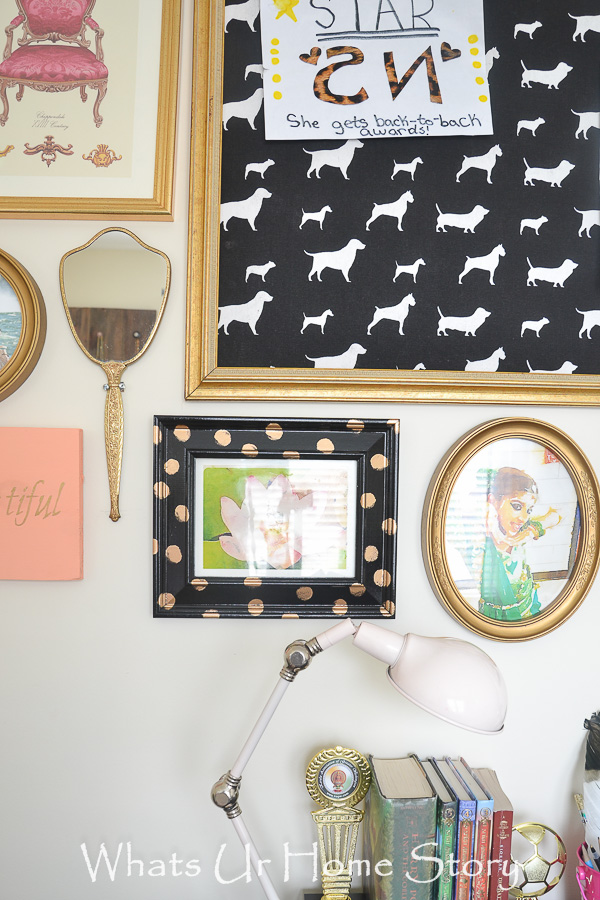 By the way she made that STAR note long before we decided on the plan for her room. Actually it was during last Christmas, I had planned on making a leopard print ornament but that didn't work out. She asked if she could use the extra leopard print fabric so she could cut out her initials. Only after cutting the letters out did she realize that she was supposed to do a mirror image! By then we had run out of fabric. Her solution – a tag line that plays on the backward initials ,"She gets back-to-back awards!" That's my girl. The note was stuck to her door for many months and one day the bulb went on in my head; an Eclectic Hollywood themed room for a STAR with a STAR Marquee light sign, that's what we needed!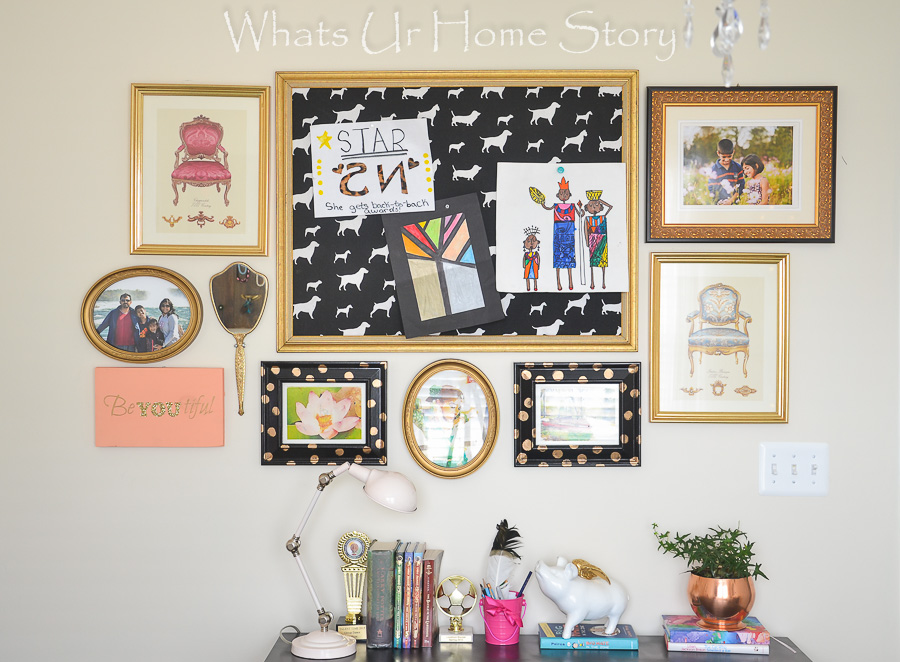 The frame is the same one in which had planned on framing the puzzle but then the glass broke. This prompted us to go for plan B; find a new frame for the puzzle and a new use for the now glassless frame, both of which turned out for the good.
To make a cork board from scratch you'd need;
Frame – Craigslist
Tri-fold poster board (I just used one of my daughter's projects from school; also the size of your frame will determine whether you'd need a tri-fold or a single fold)
Cork Roll – Walmart
Krylon Spray Adhesive (left over from my map cork board project)
Staple gun
Fabric – Online Fabric Store
X-acto Knife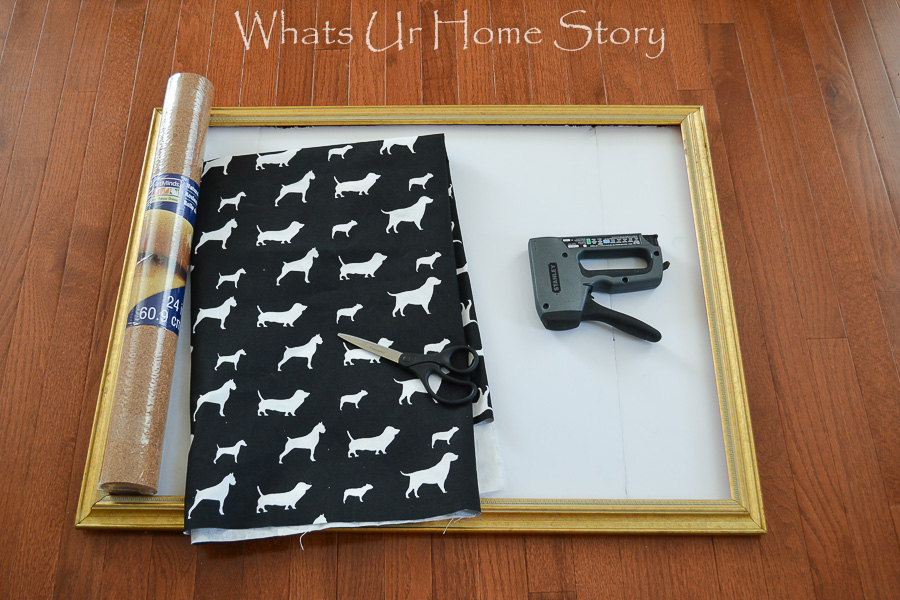 Tutorial
Start by cutting the poster board to fit the size of your frame.
Spray the poster board with the spray adhesive. Wait till it is tacky (per instructions) and glue the cork roll onto it.
Trim the cork roll to size with the X-acto knife.
Weigh down the cork with whatever heavy objects you can find around the house. Preferably leave it overnight or at least 4-5 hrs to set.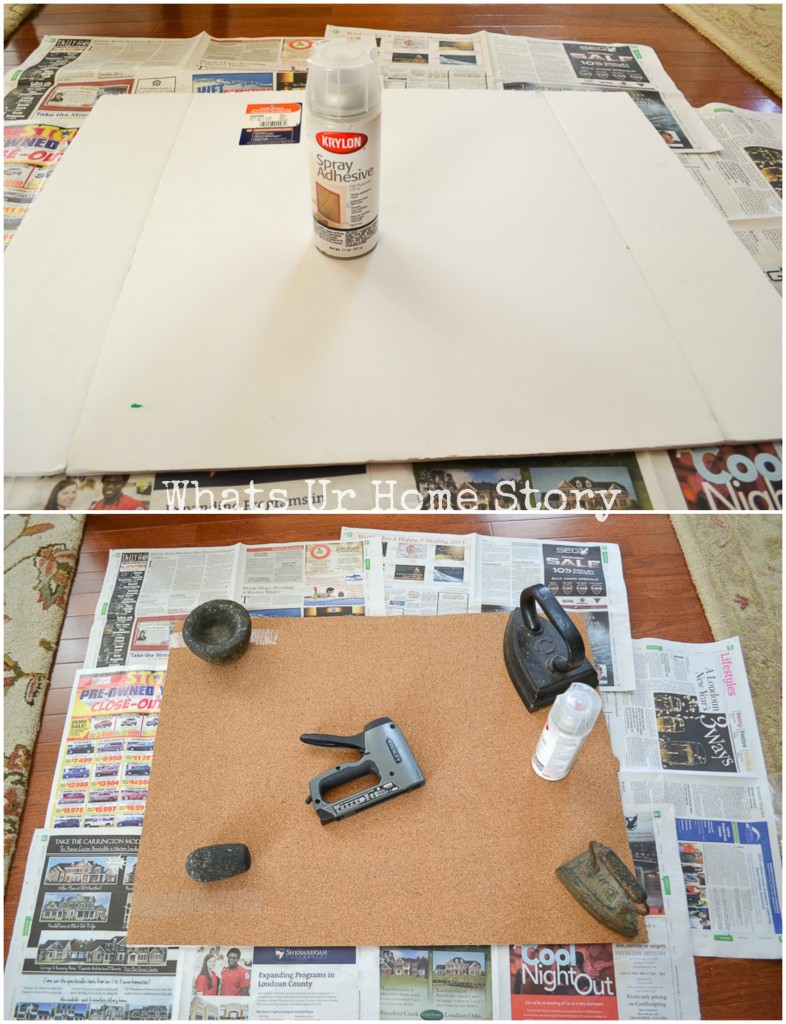 Cut the fabric with about an inch and half of allowance to wrap around the cork board.
Turn the cork board upside down, align the fabric correctly so that the pattern looks right when seen from the other side. This step was a bit tough for me as I had to make sure the horizontal lines were straight.
Pull the fabric tight and staple to the board.
Fold the corners like you would when wrapping a gift.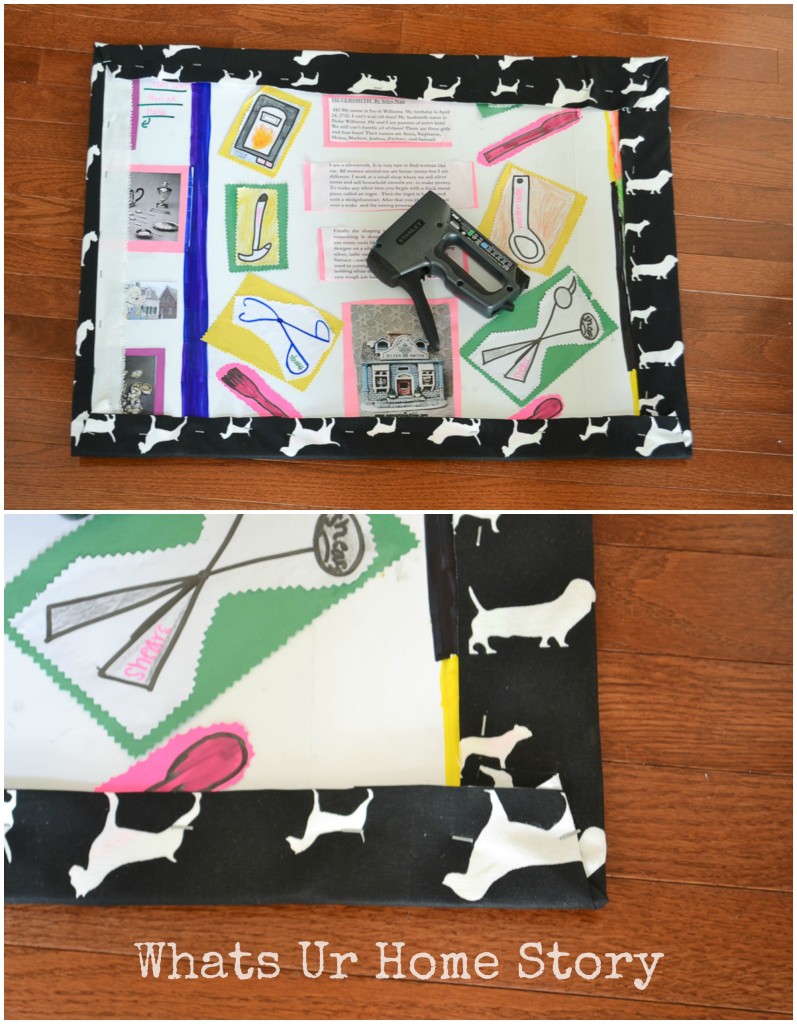 Place the cork board into the frame. With all the extra layers it should fit snuggly without the help of any hardware.
Add hanging hardware to the frame and you are all set!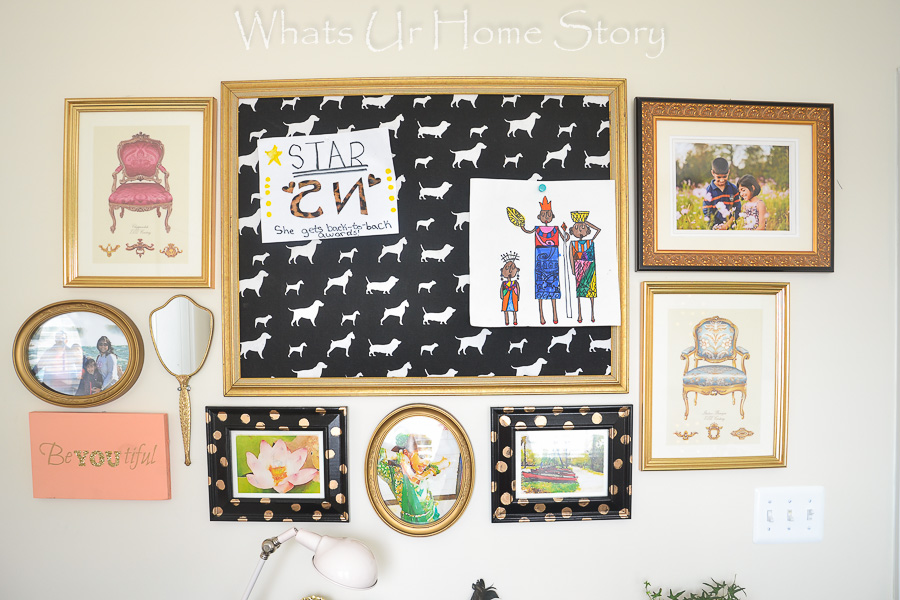 Who would have thought you could make something pretty out of a used poster board and an empty frame!
You might also like my other cork board projects;