How has winter been for you? My grass is still brown and the garden bare. 🙁 While we wait for the flowers to lift our spirits up why don't we try to add some Spring bling to our homes with these five easy tricks? I tell ya these are my go to ideas when decorating for the season and the best part is they never fail to impress!
Shop Your House
This is one trick that gets ignored time and again. When decorating for the seasons our first instinct is to go out and shop for something new.  Most often you already have every thing you need to freshen up the look in your home. Just shop your house! Unless you are restricted by space limitations there is no need for any piece of decor or furniture to be tied down to a room. Bring a few accessories from the breakfast nook (the vintage soda pop bottles), a vintage game board that was stored away in the basement, or a throw pillow from the guest room into your family room. You'll be surprised at how the look changes!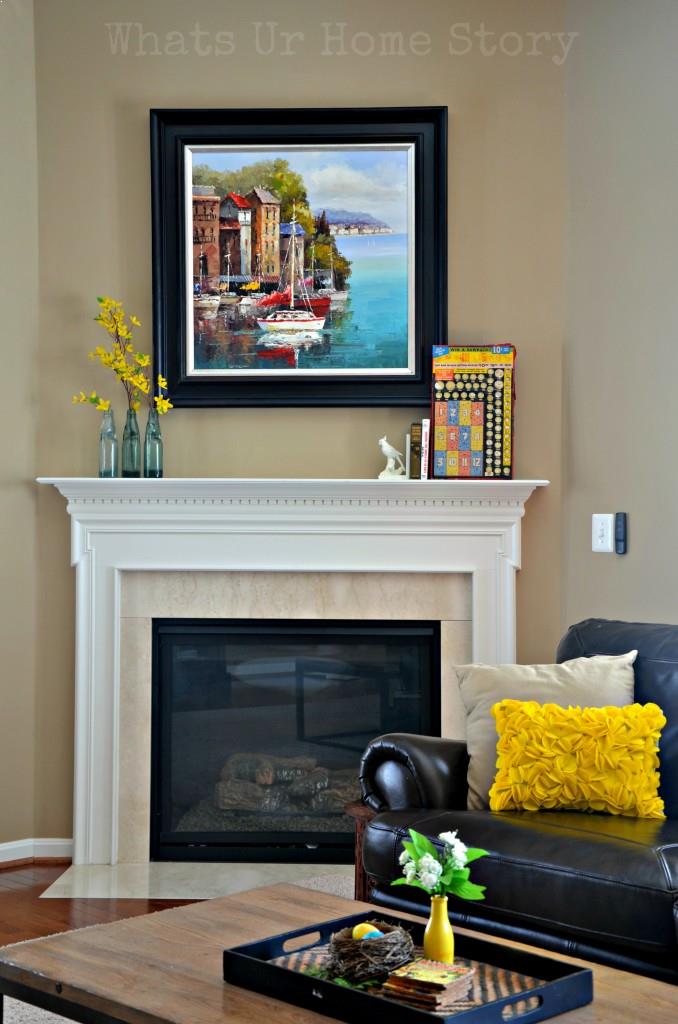 Fresh Flowers
This one should come as no surprise. Nothing spells Spring like fresh colorful flowers. When you can score them on a deal at the grocery store it is icing on the cake.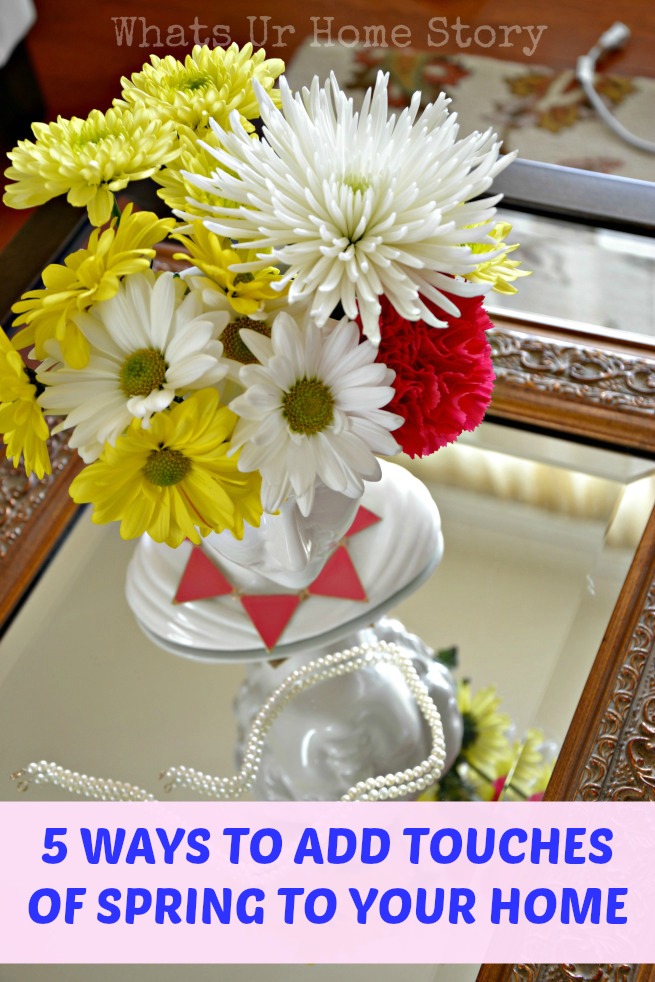 Bring Out the Colorful Wreath
Have you noticed that a cheery colorful wreath has the same powers as a Seasonal Mantel to brighten up your spirits? Add it to your front door or Mantel or even a chalkboard and……see you are already smiling.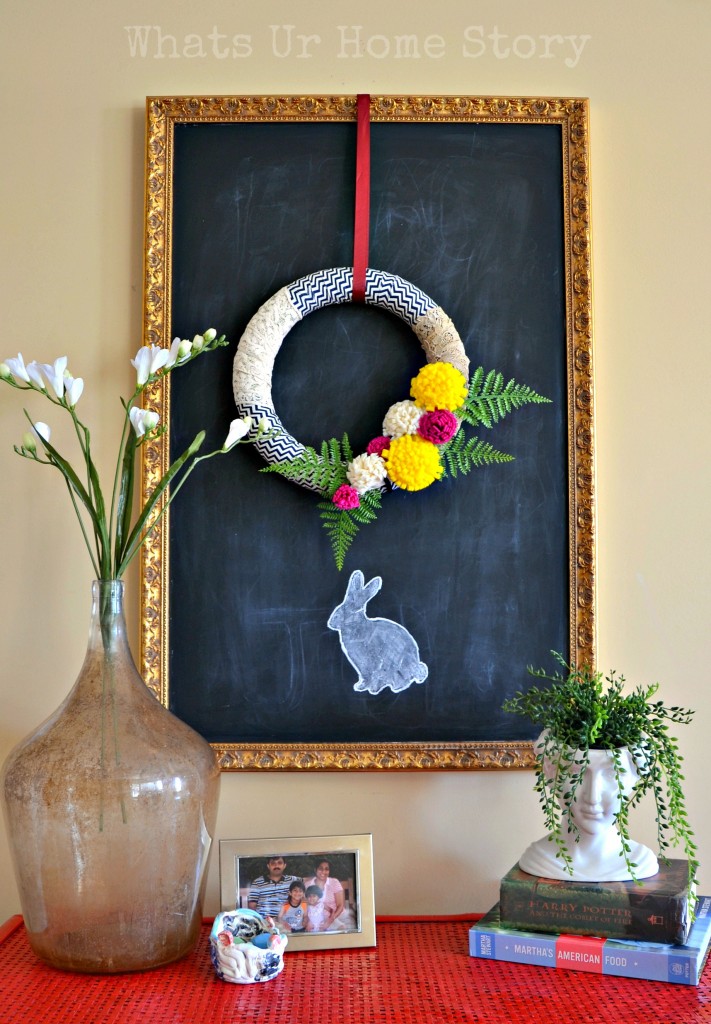 Add Some Green
Having grown up in the tropics I crave for greenery around me all year long especially in the winter and early spring. My solution, terrariums. I have made many over the years and still can't get enough of them! Who doesn't like to have a perfect green oasis of their own to enjoy on their desk or coffee table? You can make terrariums with succulents, moss, or even air plants. Trust me they are easy to make and maintain!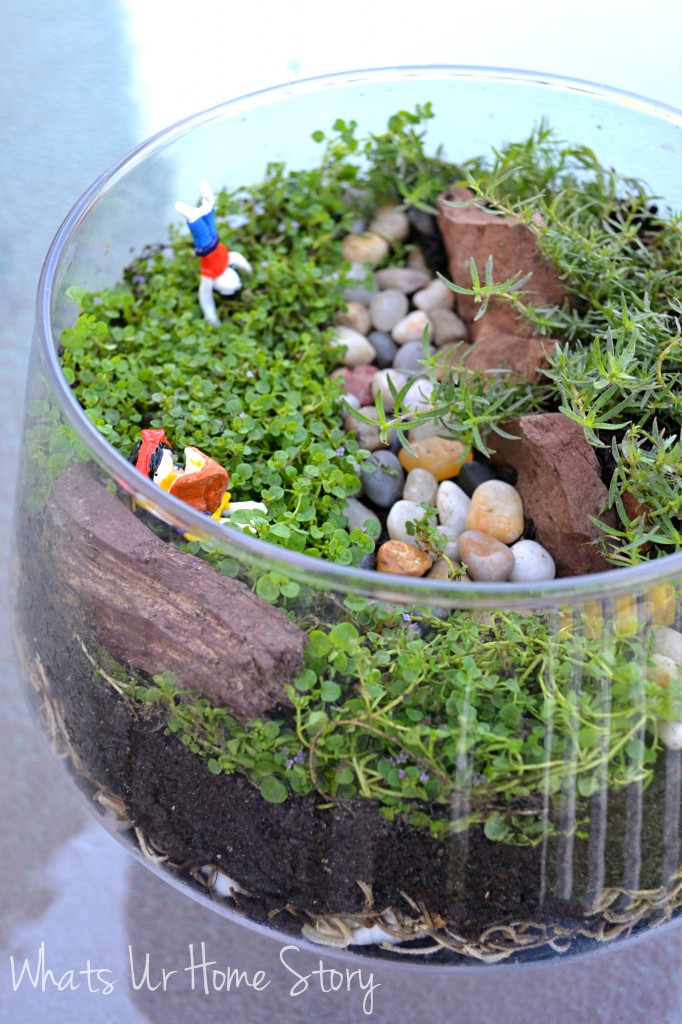 Freshen Up the Porch
Don't forget the power of a clean and inviting porch in making your home Spring happy. I start by giving a thorough wash down with the garden hose. A set of colorful pots, pillows, and plants is all it takes to update the space.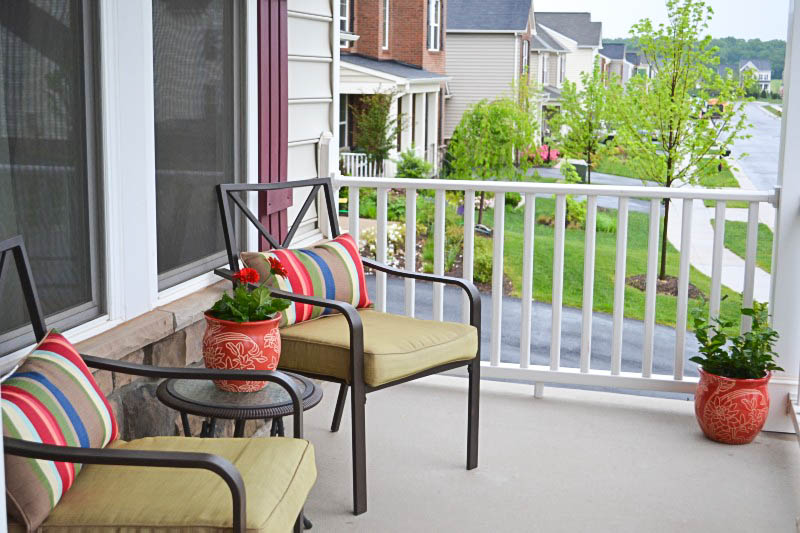 How do you get your home Spring ready?