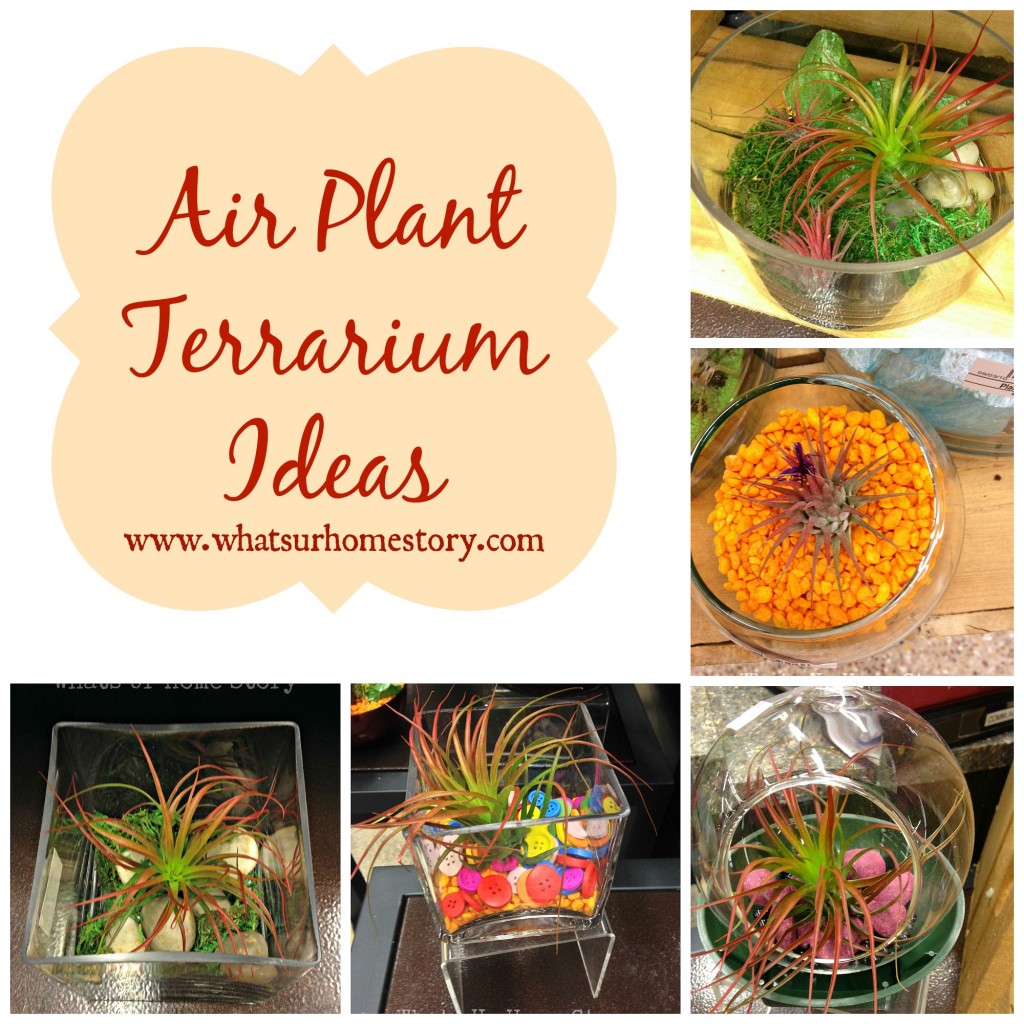 Since I'm on an air plant high lately I thought why not show you some fun terrariums I saw at our local Wegmans. They were all very simple, anyone one could do kind of ideas, and that too with easily available props. Unlike the usual terrarium (of which I'm a huge fan of as seen here, here, and here) these are super low maintenance. No watering required for the set up or the air plant. You do take care of the air plant a little differently than a regular plant but more on that in this post.
If you wish to have your own slice of rock garden on your office desk all you need are a clear vase, dried moss, and rocks! Just a heads up, these are all IPhone pictures taken at odd angles. The arrangements were kept on low shelves and the only way I could get a picture without the reflection of the glass under the bright lights was the top down angle.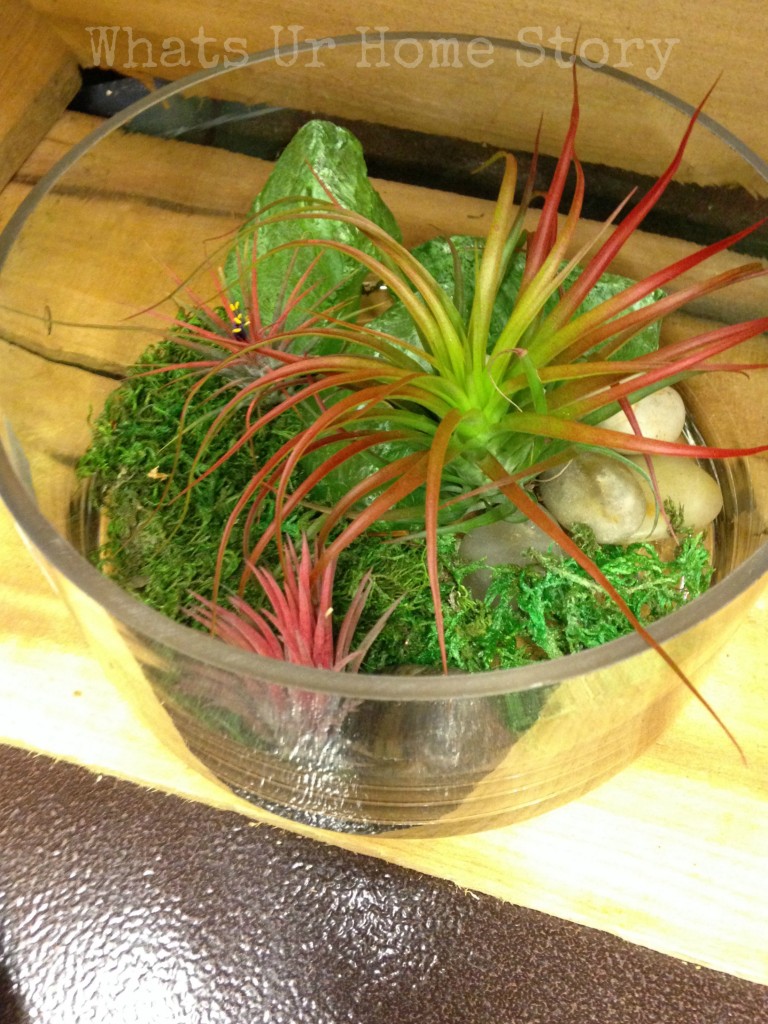 Display them inside a hanging glass bulb vase
 specifically designed for terrariums, again with rocks.
As you can see colored aquarium rocks
 also make for a great anchoring base for these sculptural plants. This air plant even has a flower!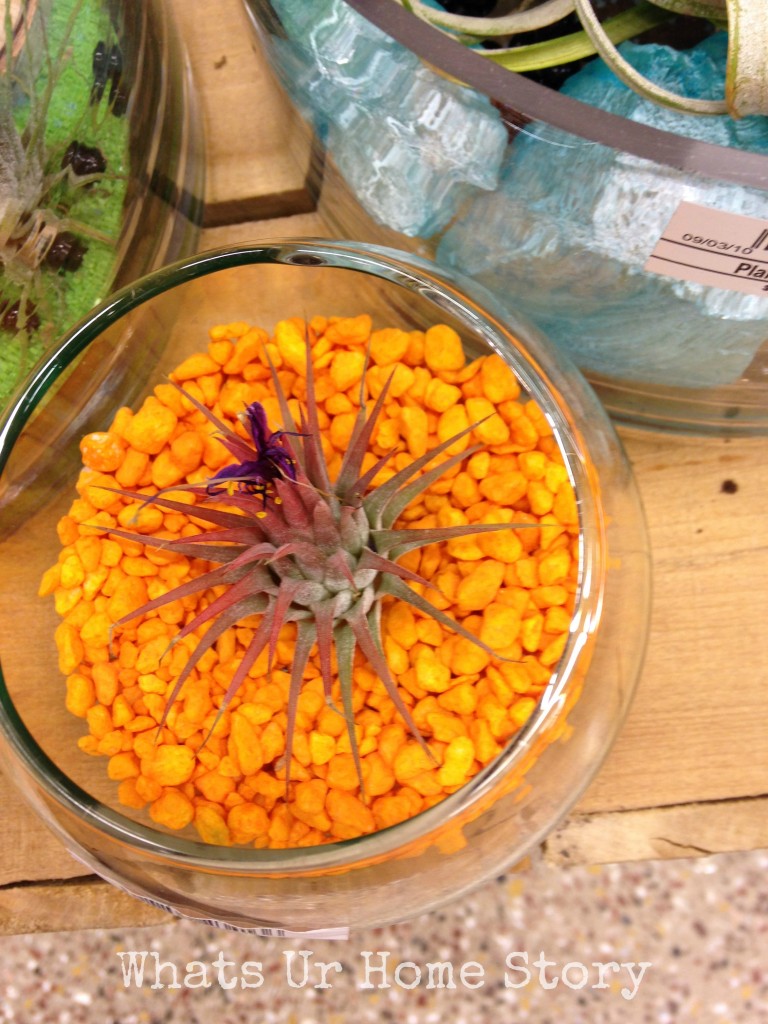 Another version of #1, this time with black beads and stones.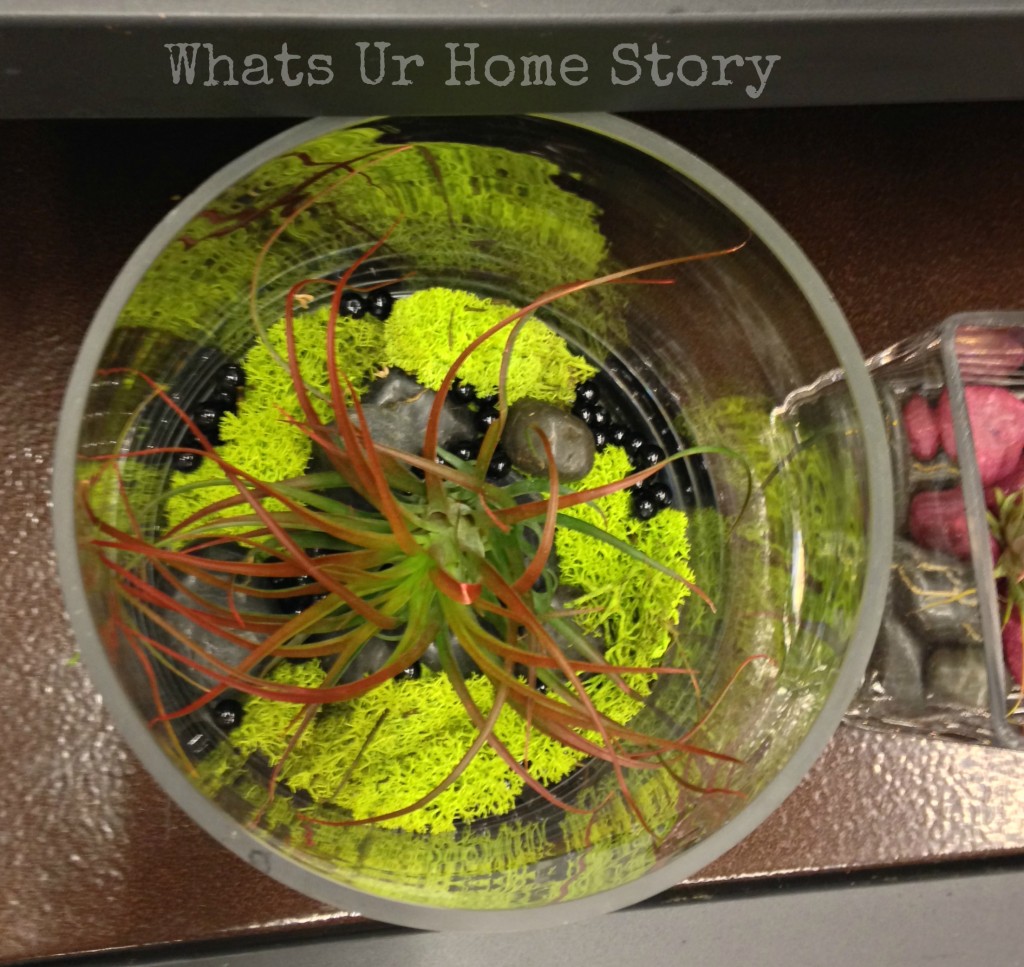 My favorite however is this fun bowl filled with colorful buttons. Both whimsical and practical at the smae time. Note there is a layer of colored aquarium rocks
 in the bottom.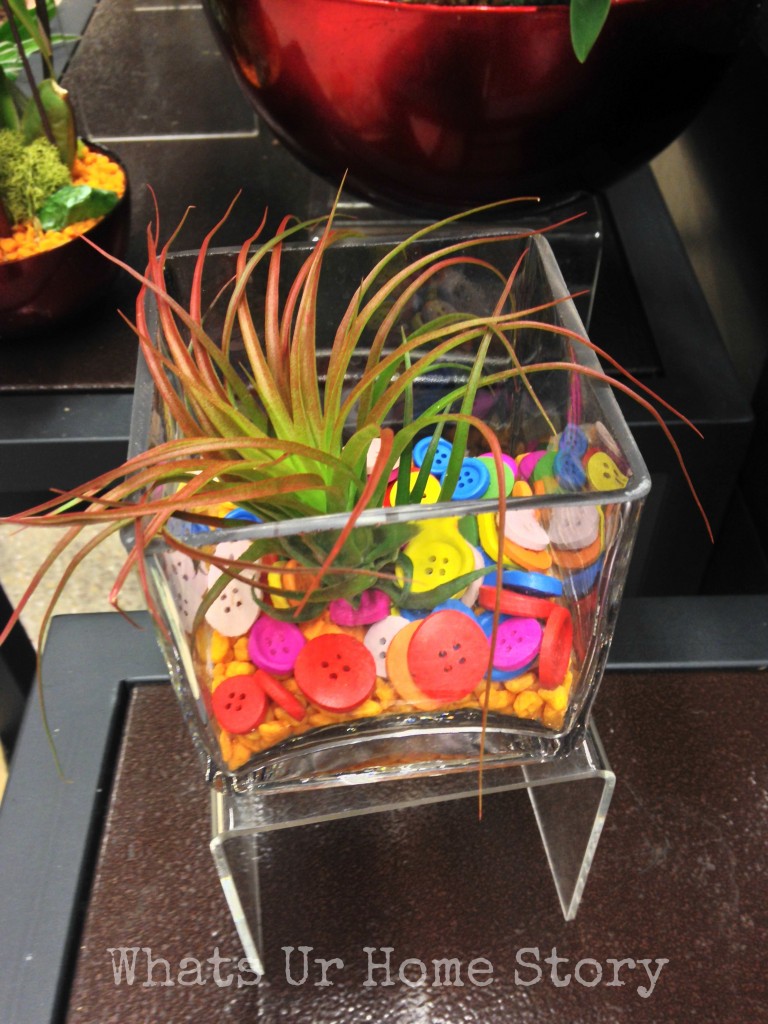 How would you display an air plant? Any innovative ideas out there?
For more terrarium ideas;