If you haven't already heard me screaming from the roof tops on Facebook about WUHS being nominated for the Apartment Therapy Homies then here's the newsflash! No really, I didn't realize that the last day to vote is TOMORROW until late last night! So blogger obligation demands that I announce it over here too in case you missed the news on FB.
What's the Homies? Each year Apartment Therapy puts out a list of categories asking readers to nominate their favorite blogs. That's how I ended up in their Best Home Projects & DIY and Home Design & Inspiration lists, thanks to you gals n guys.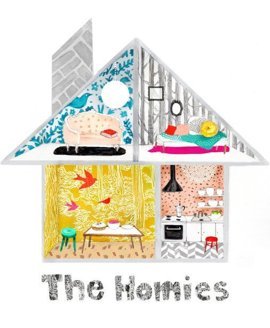 What do you have to do? Head on over to the below links, I think they require you to register but trust me it is easy (no confirmation emails or anything) and click the +1 next to Whats Ur Home Story. The best part is that you don't have to pick just one; you can vote for all of your favorite blogs! Please….pretty please spare a few seconds and shower your favorite bloggers with vote love. My two categories;
and
A huge Thank You to each and everyone of you who voted. Really really appreciate it!
In other matters, following up on my post about how important commenting on Facebook is for a page's reach I have got more proof! See the updates about my Seashell candle holder from yesterday. This update featured a good size picture plus links to the blog and the pin.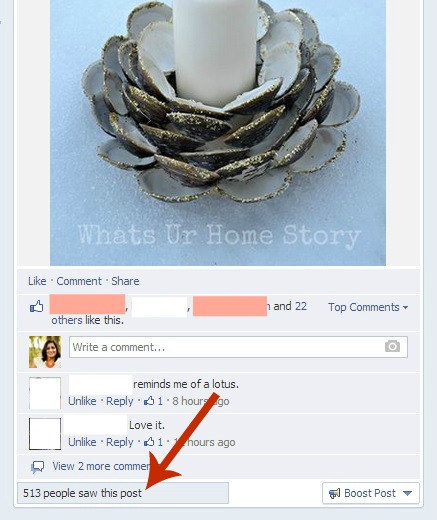 So many of you (25) liked the post and some (4) commented. Thank you! The reach – 513 people. Now the same post but this time with just a link and the standard picture that came with it.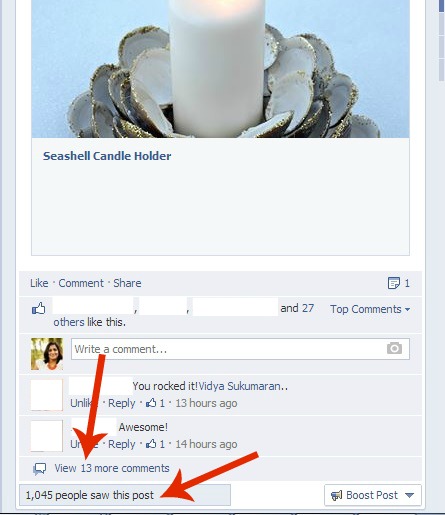 Y'all were a bit more generous with the comments on this one; 30 likes & 15 comments. See the reach? 1045!
FB recently changed their algorithm to give more weightage to posts with just a link as opposed to pictures (was the other way around last year). So yes, some of the increased viewership on the second post can be a result of that but I'm sure your comments helped my post along by leaps and bounds! Thanks again for your support! All I wanted to highlight is that it does pay off! And as every other FB page owner would attest we really appreciate those extra few minutes you spend for us! Sending many many hugs of happiness and thankfulness your way!
Will be back tomorrow to share some fabulous terrariums I spotted while shopping the other day.