The post last week on my new Tillandsia or Air plant raised quite a few questions on how to take care of it. So I thought why not do a quick post on my weekly air plant routine.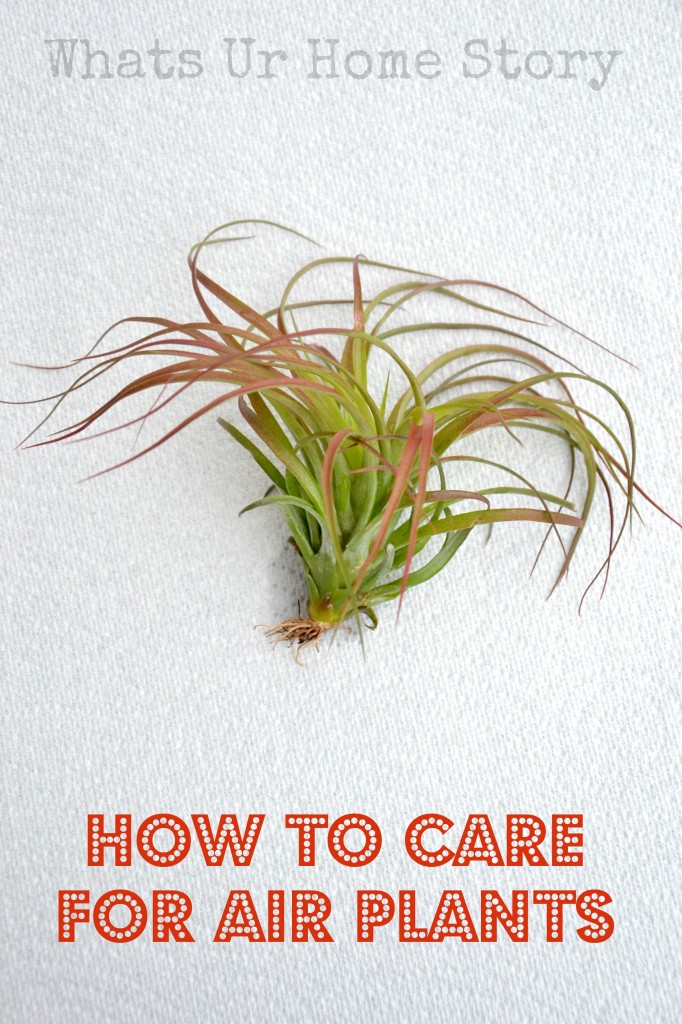 The air plant is what I consider a misnomer. Unlike what the name suggests they need much more than just air to survive. Being part of the bromeliad they attach themselves to trees or rocks and absorb moisture and nutrients through their leaves. This means that they need water and that too not just mists. I learned this the hard way, by killing a small Tillandsia 11 years ago. The instructions that came with it said to mist it once or twice a week. Doesn't work!  So what I do you do?
Once every week soak the plants, leaves, roots n all in luke warm water for about 40 mins to 1 hr.  The only exception is if the plant has a flower, in which case you should try your best to keep the flower above the water. So far I've found the weekly soaking schedule works in our home. In winter if the heat is on round the clock you may need to soak it every 4 days or so. The leaves should feel soft and supple to touch. When the plant starts to dry out you can feel the leaves becoming wilty (if that is even a word).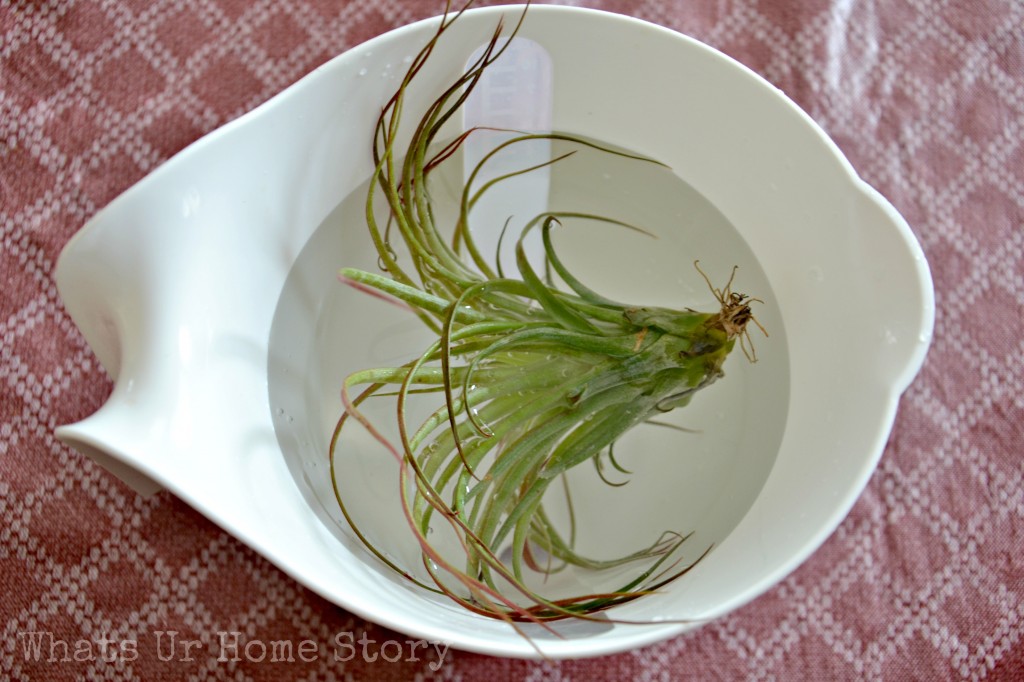 When the soaking time is up dry the plant on a paper towel till it is completely dry (see first pic). This may take up to 4-5 hrs depending on the humidity inside your home.
Once it is completely dry you can perch it back to its container or spot. Returning it back to its perch before it is completely dry will result in rot.
When choosing spots or containers for the air plants make sure that there is ample room for air circulation around the roots. Again a tight damp corner increases chances of rotting.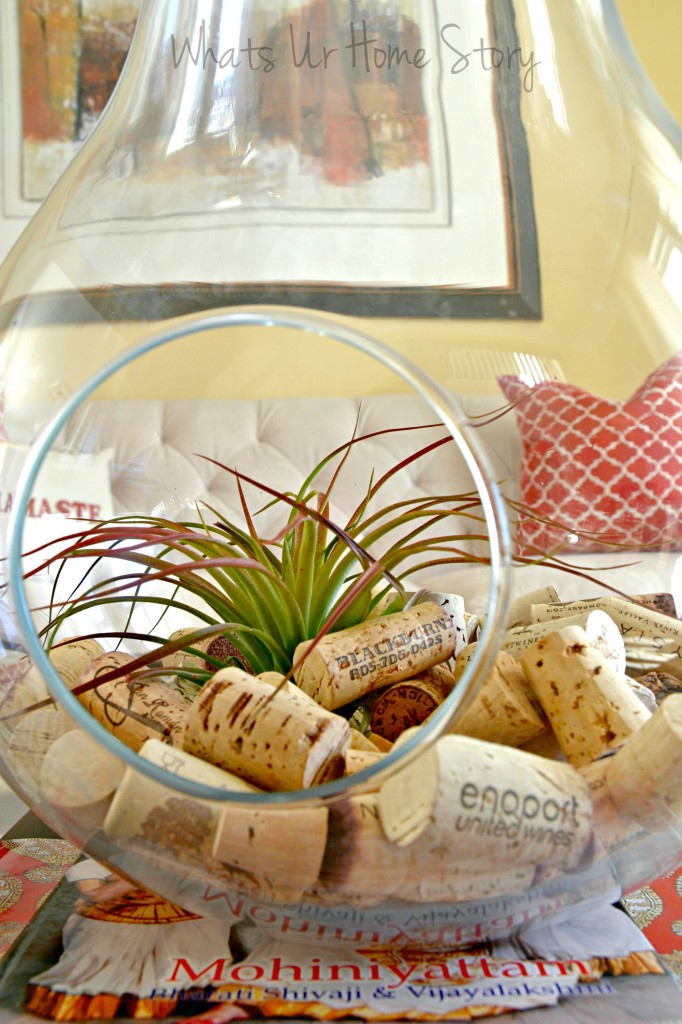 For the same reason hot gluing the plant to a piece of drift wood (a very common practice) might not be a good idea unless you can submerge the piece of wood in water too weekly.
Also keep them away from direct sunlight and or the window sill or doors where they might be hit with cold drafts. They are a warm weather plant and prefer temperatures above 45°F.
So who is heading out to get an air plant? Or did you already get one?