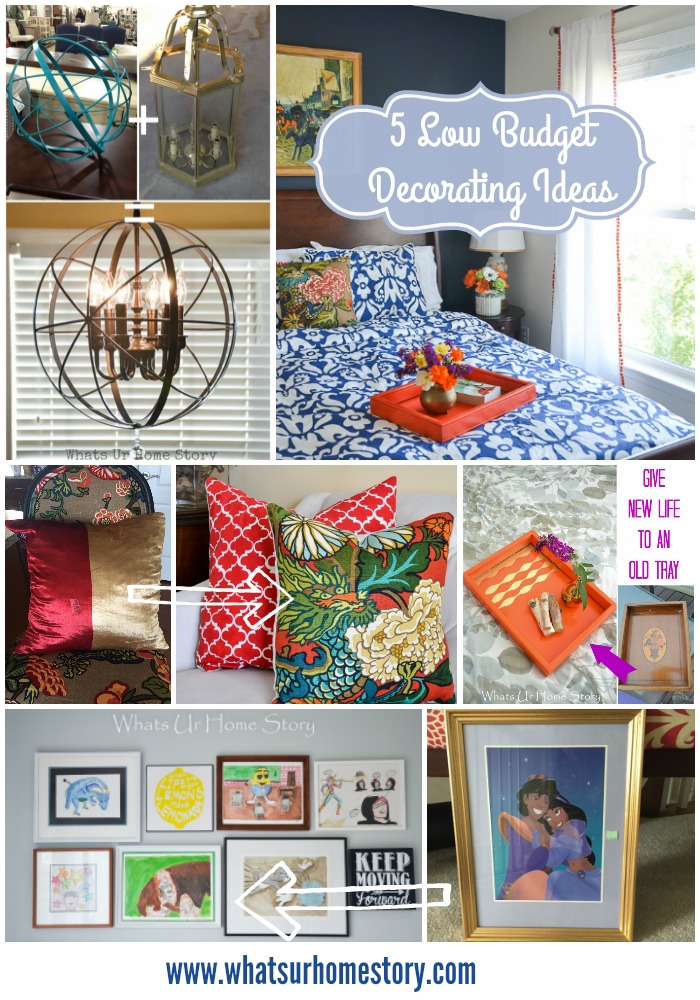 Lately I've had this feeling that I haven't been working on any major projects at home, which by the way is totally not true as we just installed a closet system in the his and hers master closets. I know, I'm yet to share my closet reveal but if you missed B's here his master closet makeover. I have to finish a couple more projects to call my closet done. So the reveal will have to wait. Anyhoo decor wise after the Spring refresh things have pretty much remained unchanged and that has left me with an urge to splurge on decorating. As it usually happens around here there is hardly a budget to splurge. So I resort to my tried and tested low budget decorating ideas.
Clearance Aisle
The clearance aisle at your home decor is your best friend when you are on a tight budget. Especially when it comes to down pillows, table clothes, bed linens etc. I found a pair of these holiday pillows for $10 at TJ Maxx after Christmas. I didn't care much about the cover or the design as I was buying these for the down inserts. I used these for the DIY zipper pillow covers out of the Chiang Mai Fabric.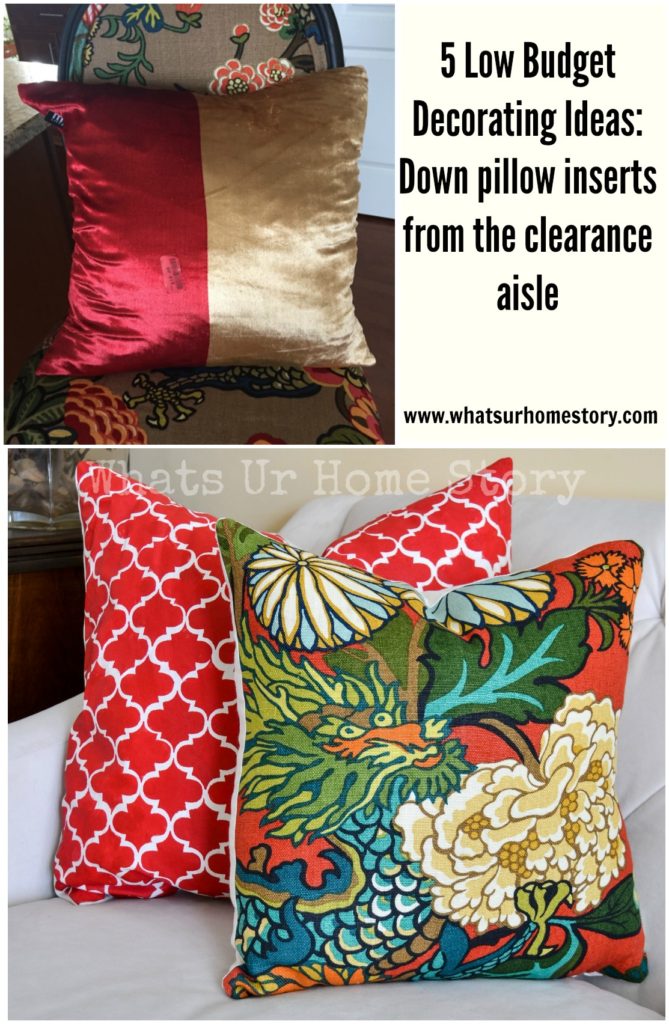 Thrift Store
Can't tell you how much I rely on the thrift store for inexpensive frames and lamps. They will mostly have garish art and or gold frames but a simple spray paint job will turn these into perfectly good frames. Every frame in that art gallery wall below in my son's room was from the thrift store.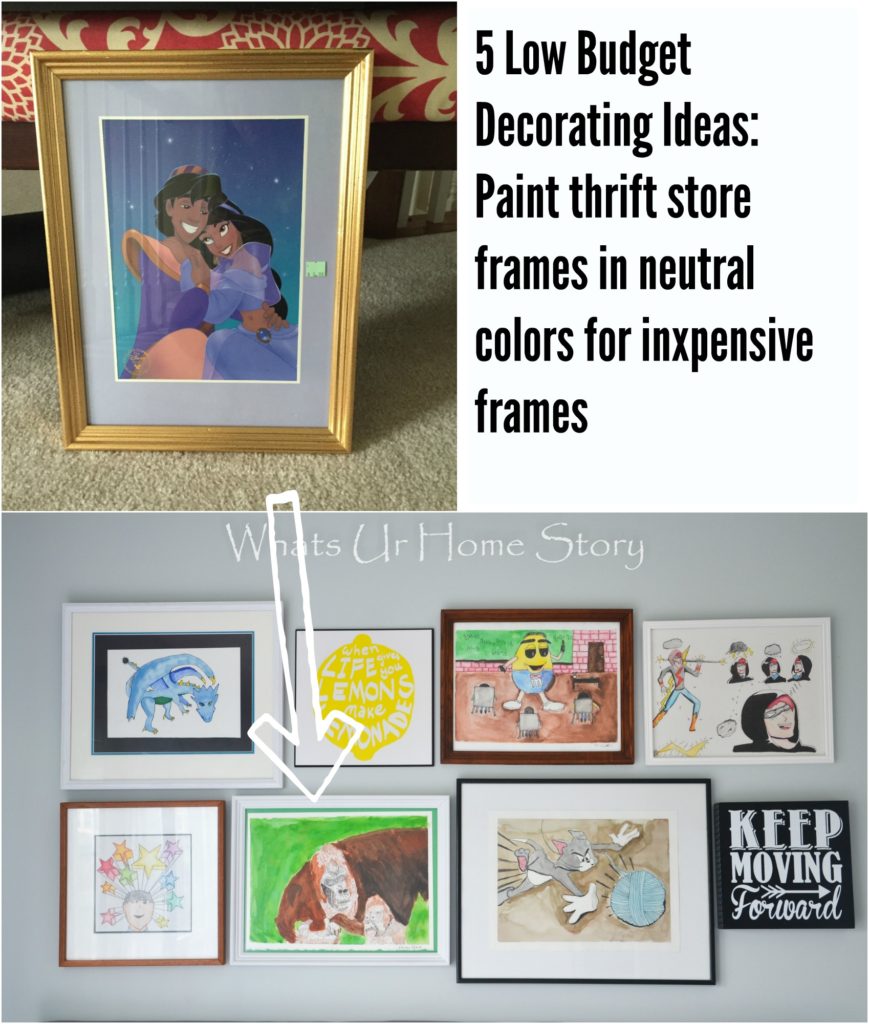 Upcycle
Another favorite is good old upcycling. Remember the rooster tray that had seen better days and its beautiful transformation? My life lesson – if the bones are good you can salvage anything with paint. 🙂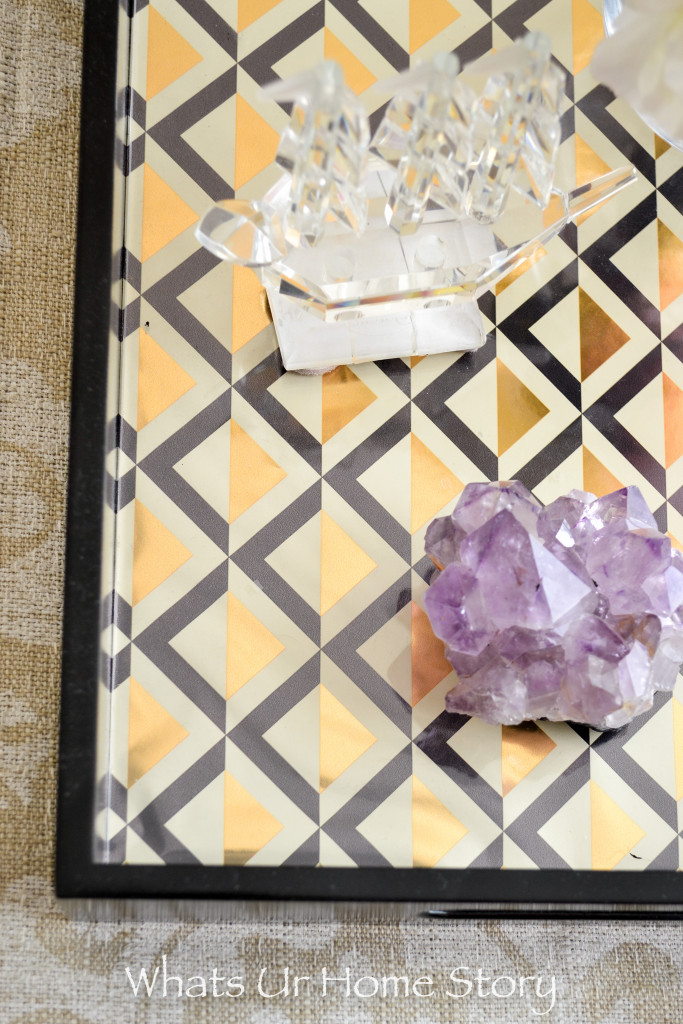 Here is another old tray makeover, this one is again a thrift store score.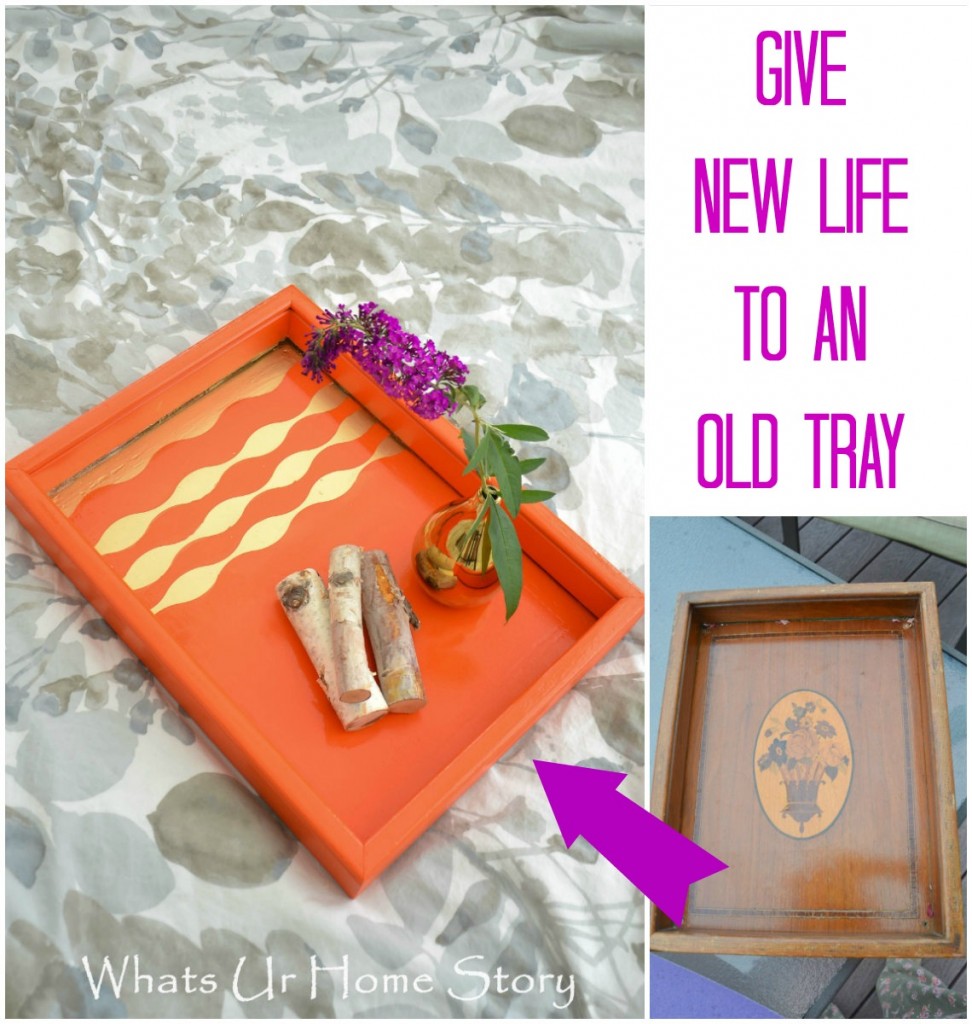 Repurpose
Think of new ways to use ordinary things. For example, use bedsheets to make cheap curtains. Saves you loads of moolah compared to similar store bought ones.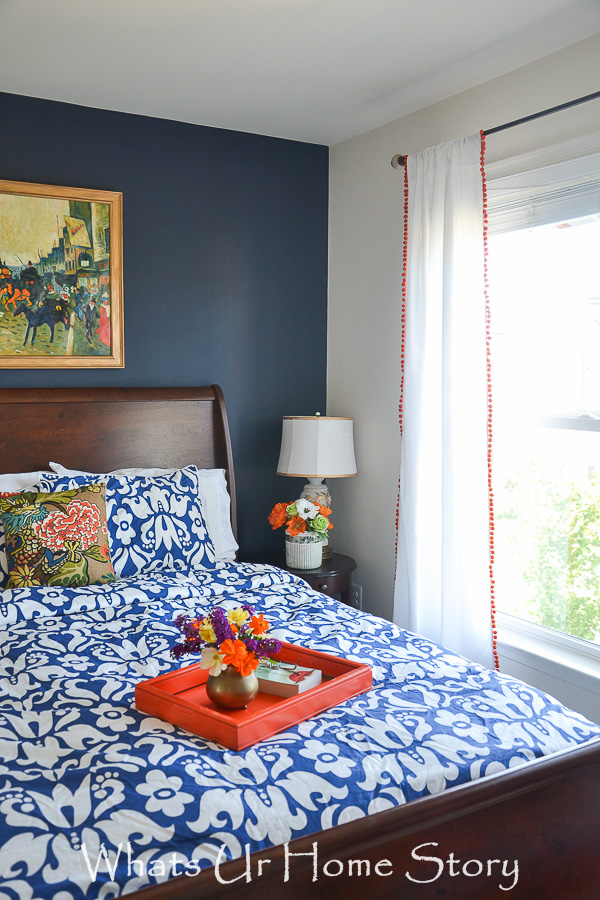 DIY
If you really love a high end store item Google or Pinterest it till you find a good tutorial to create a knock off. If you can't find one then think up one for yourself. I bet ya, you will find a way like I did with my orb chandelier.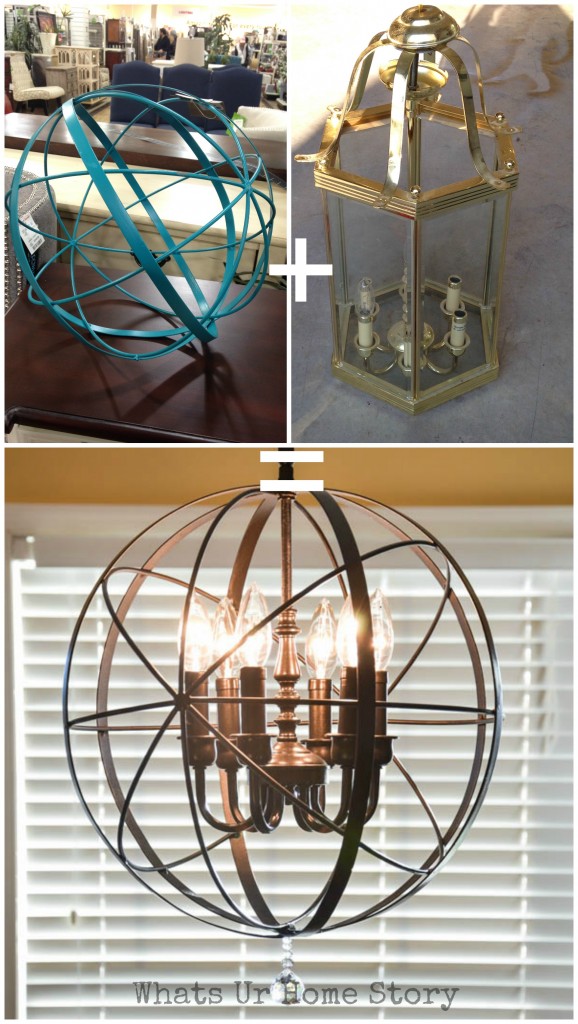 What are your favorite low budget decorating tips?