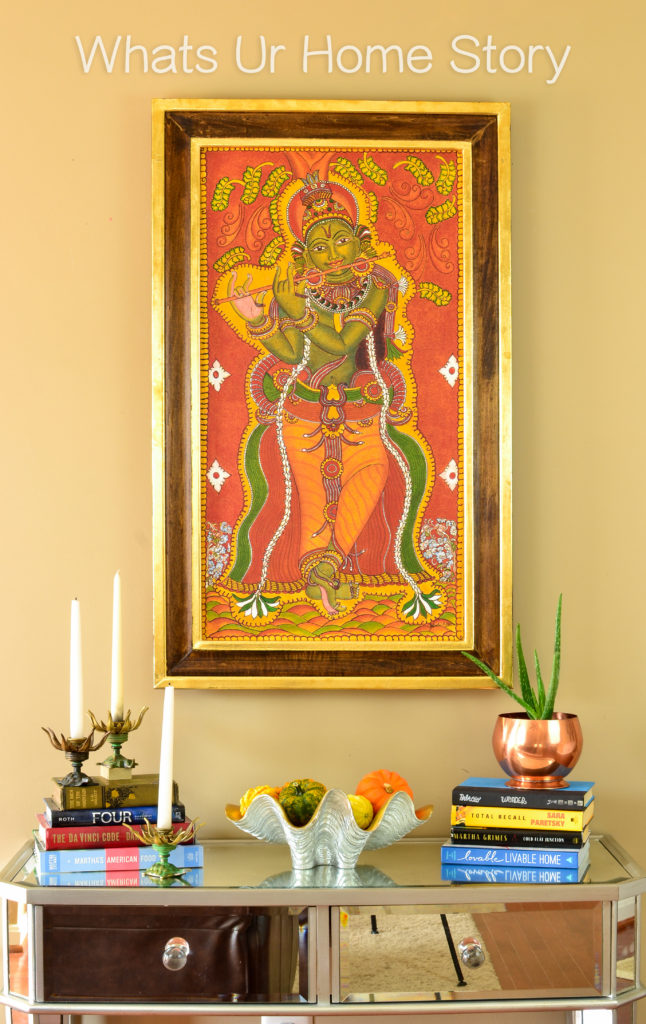 What do they say, you are never too old to learn? My mom who has never really drawn anything other than zoological drawing specimens for her class (she is a retired Zoology professor) took up Kerala mural painting after she saw my very amateurish attempt at recreating one a few years ago. Kerala mural paintings are the frescos drawn on the walls of temples depicting Hindu mythology in the southern Indian state of Kerala (where I'm originally from). This art form dates back to the 9th to 12th centuries where it enjoyed royal patronage from the area's rulers. For the past decade or so the paintings have been brought back to the limelight thanks to artists depicting them on canvases, water color paper, fabric, clay etc. This transition to artistic media other than walls has made the style of painting more accessible to the common man. Any hoo Amma (that's what we call mom in our native language Malayalam) took classes and is now well versed in the painting style. The last time we visited her she gifted us this beautiful Krishna mural painting.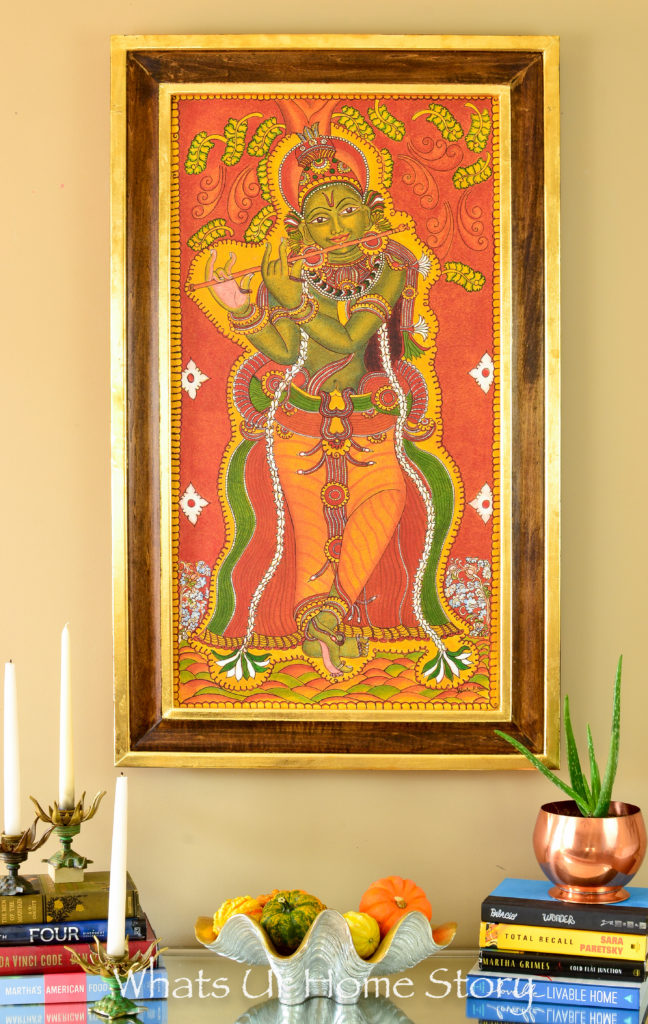 I tell ya the lighting doesn't do full justice to the painting as it is clashing with the vibrant gold in the frame. Here's is a closer look;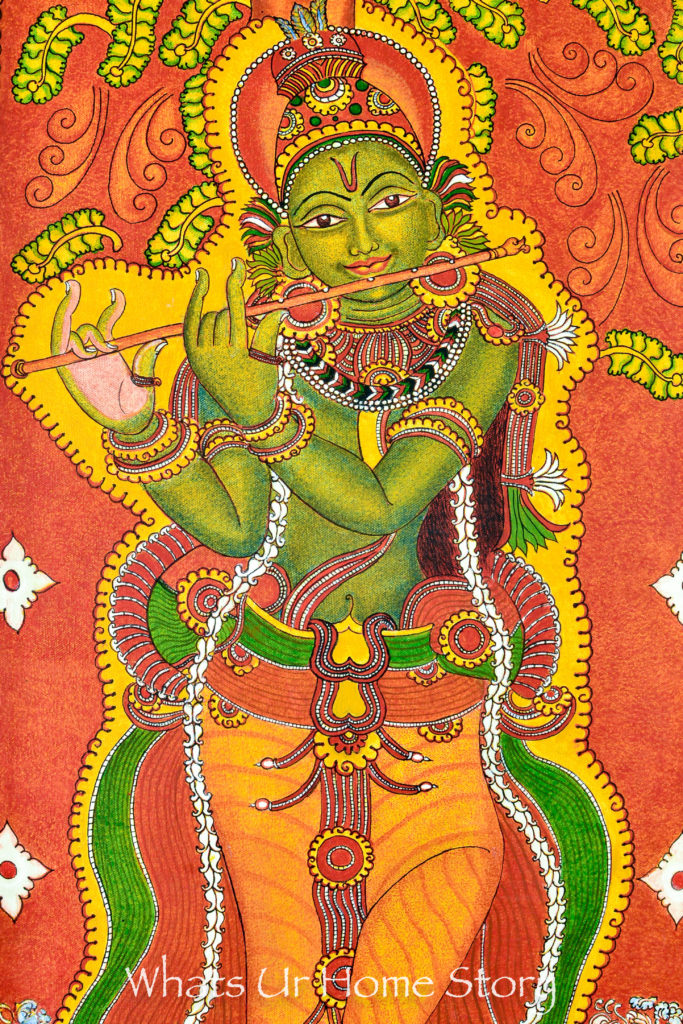 Amma had painted it on a piece of unstretched canvas that was an odd size. Even though we have stretched a canvas painting ourselves earlier we had used pre-made stretcher bars available at Michaels. This time around due to the odd size of the painting none of the standard stretcher bars worked.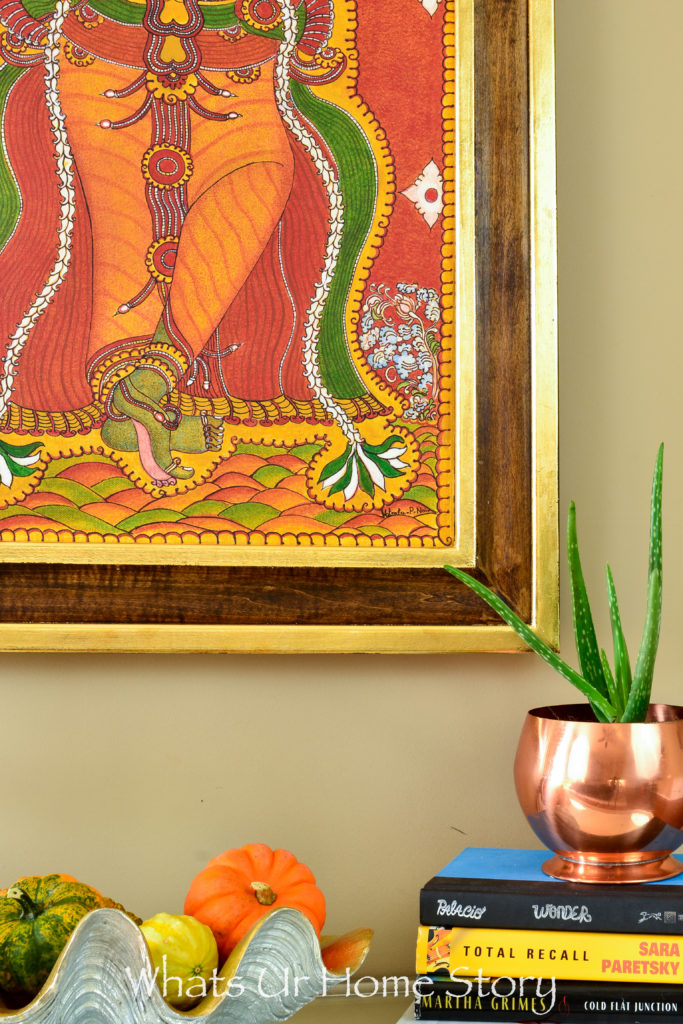 We looked into getting it custom framed but were deterred by cost and took it as a challenge to DIY the stretcher bars, stretch the canvas, and build the frame.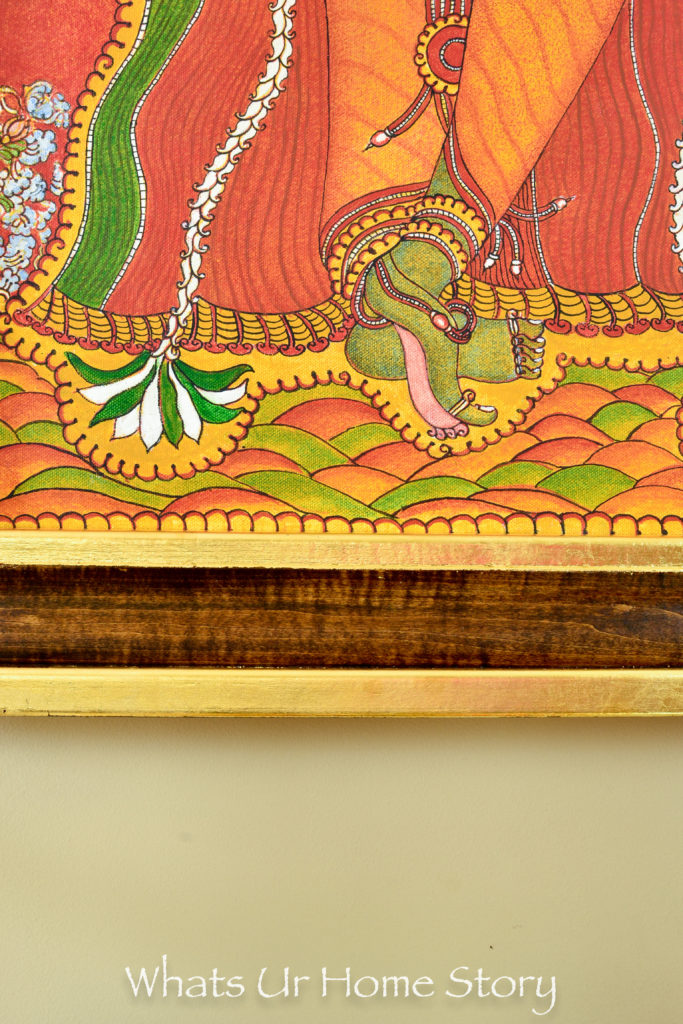 We built the frame using regular molding from Home Depot.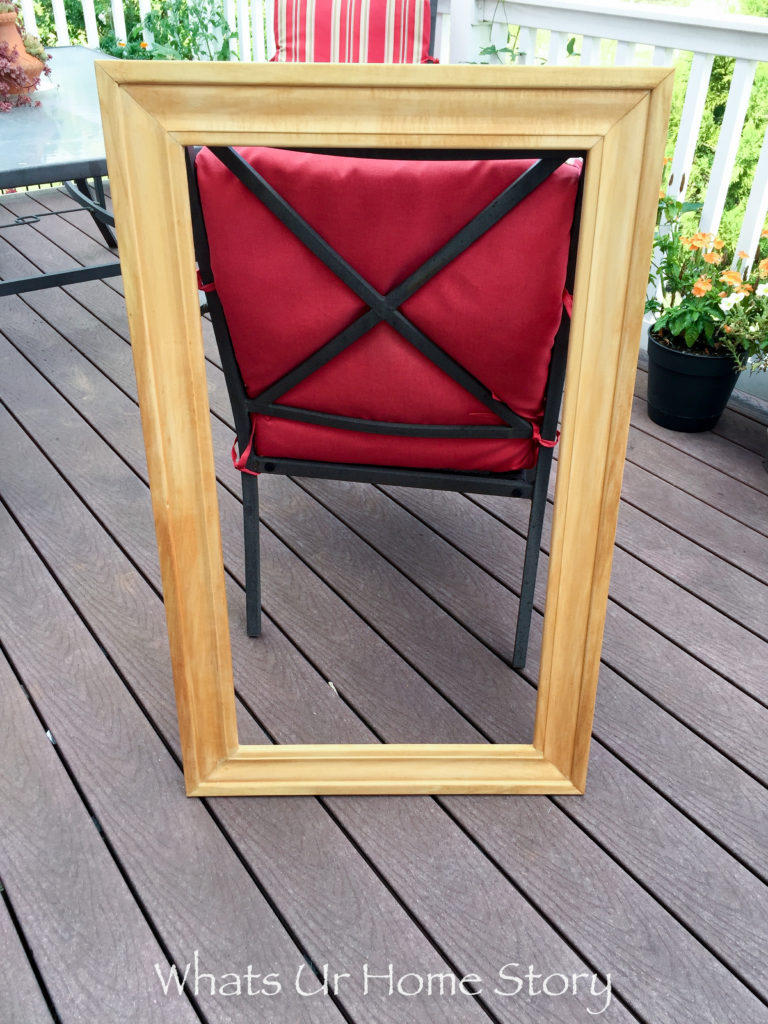 Stained it in our favorite walnut stain and added gold leaf borders.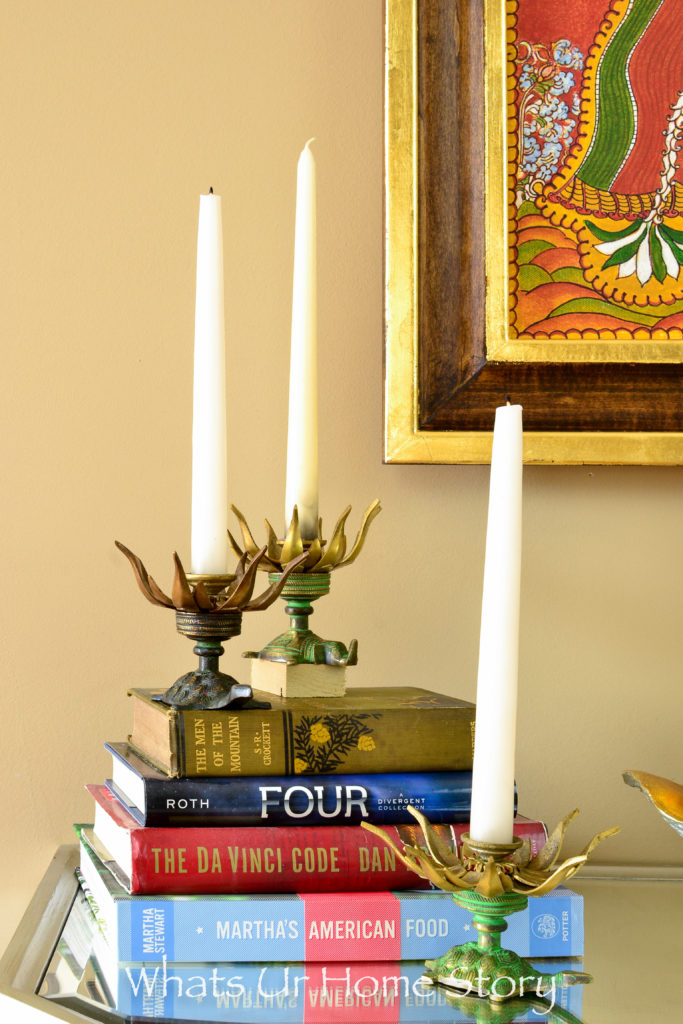 Oh by the way those blooming lotus brass candle holders are reproductions of antiques that we found at the Jew St. Kochi. Pretty right?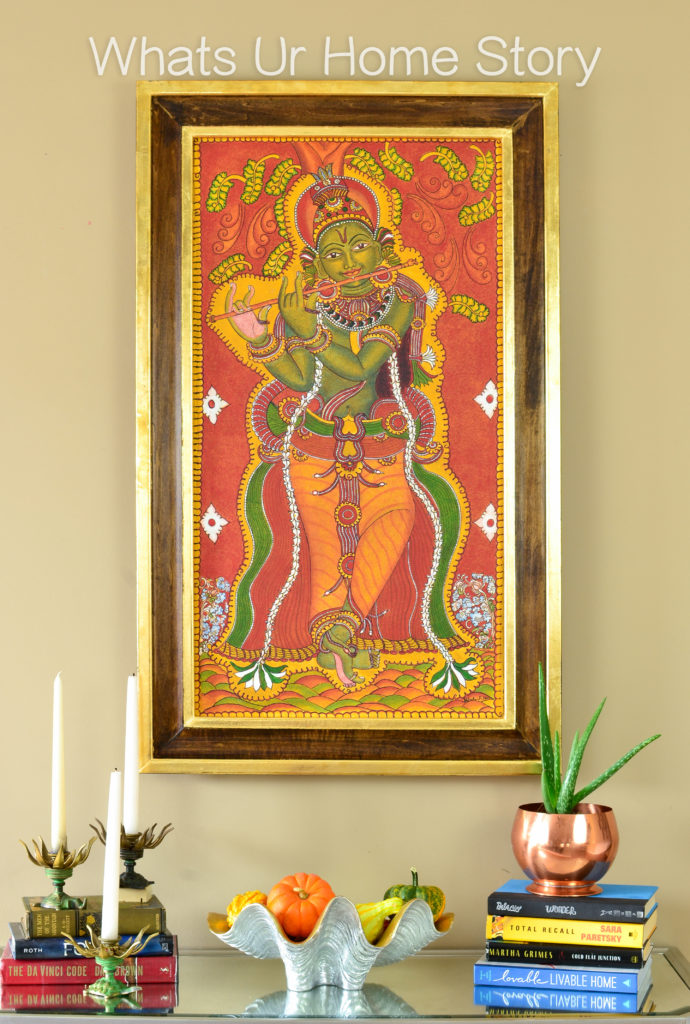 The whole process was a lot of work and not without hiccups but I think Amma's beautiful Krishna mural painting deserved every bit of the effort. Won't you agree? Stay tuned for the frame tutorial.
You may also like:
How to DIY Canvas Stretcher Bars
How to Build a Frame from Window Casing