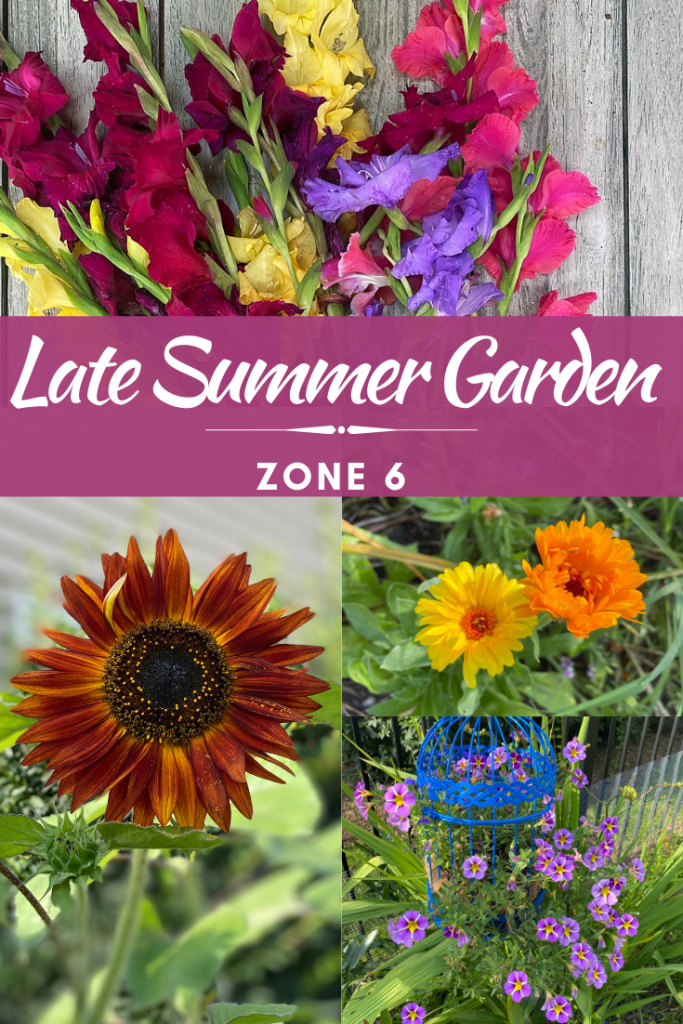 As you can see in my late summer garden tour video, the flowers are dwindling down so much so that the august garden tour is a combined one unlike the previous months' where both the front yard and backyard had their own versions. With my usual Fall mainstay perennials blooming early this year the burden of color was efficiently carried by the annuals . As always if you want to jump straight to the video here it is:
Starting off the show is the Mission Giant Yellow Marigold that I started from seed. These were a little slow to bloom but boy have they made up for it. You will see them in all their glory in the September garden tour.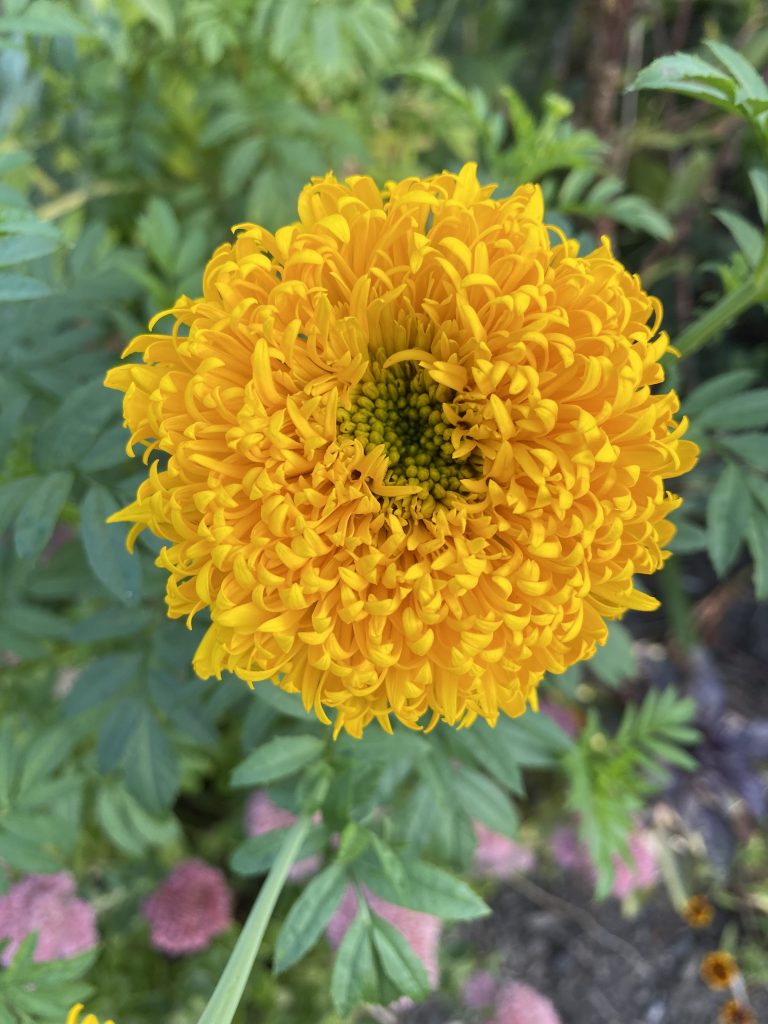 This is dwarf tree jasmine or radermachera, a mildly fragrant tropical plant that I added this year. I saw it blooming in my mom's garden when I visited last year and fell in love.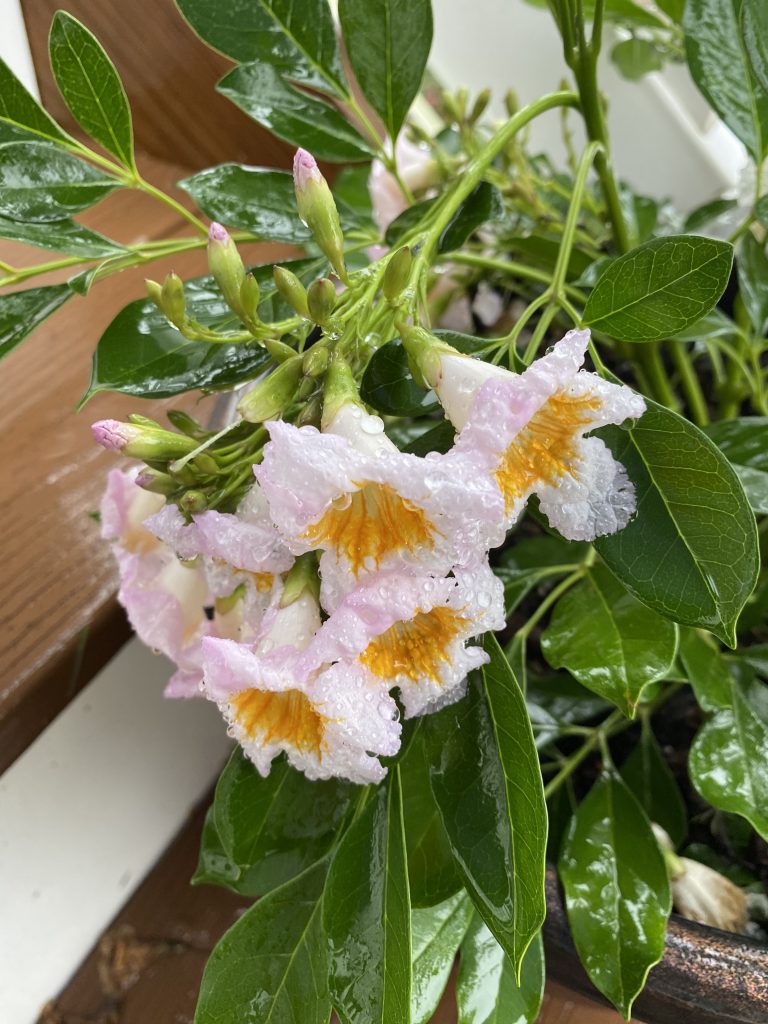 Another new to me annual this year is the Red Sun sunflower. Totally growing it in future.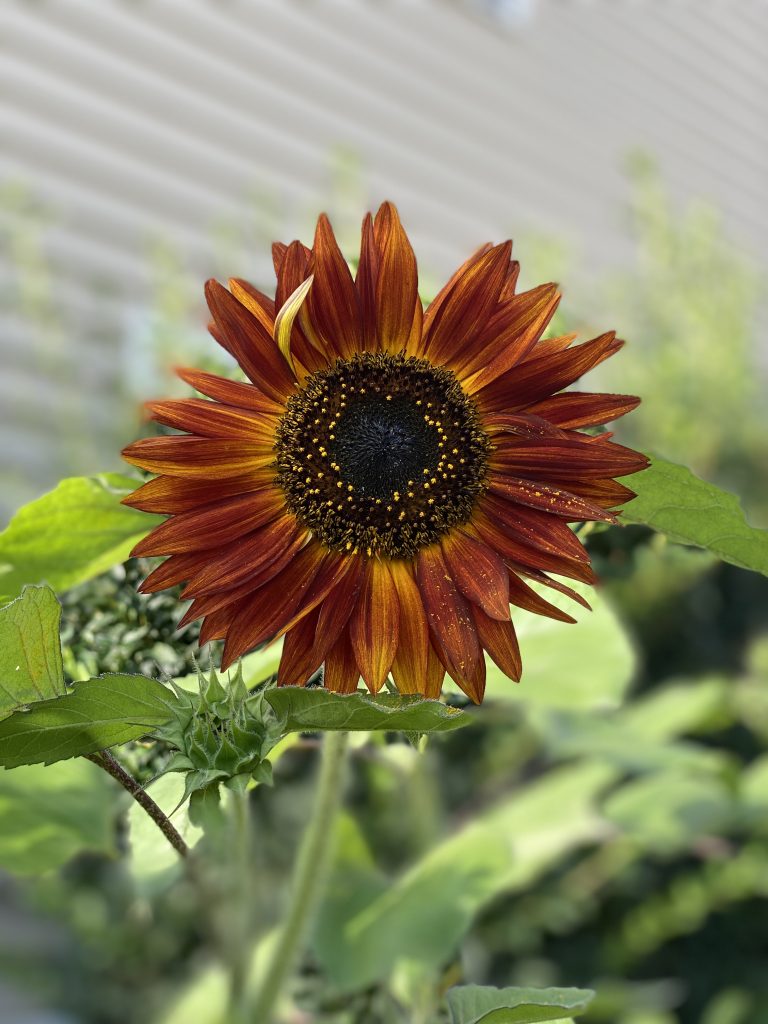 And of course my bird cage planter is doing great, full of calibrachoa.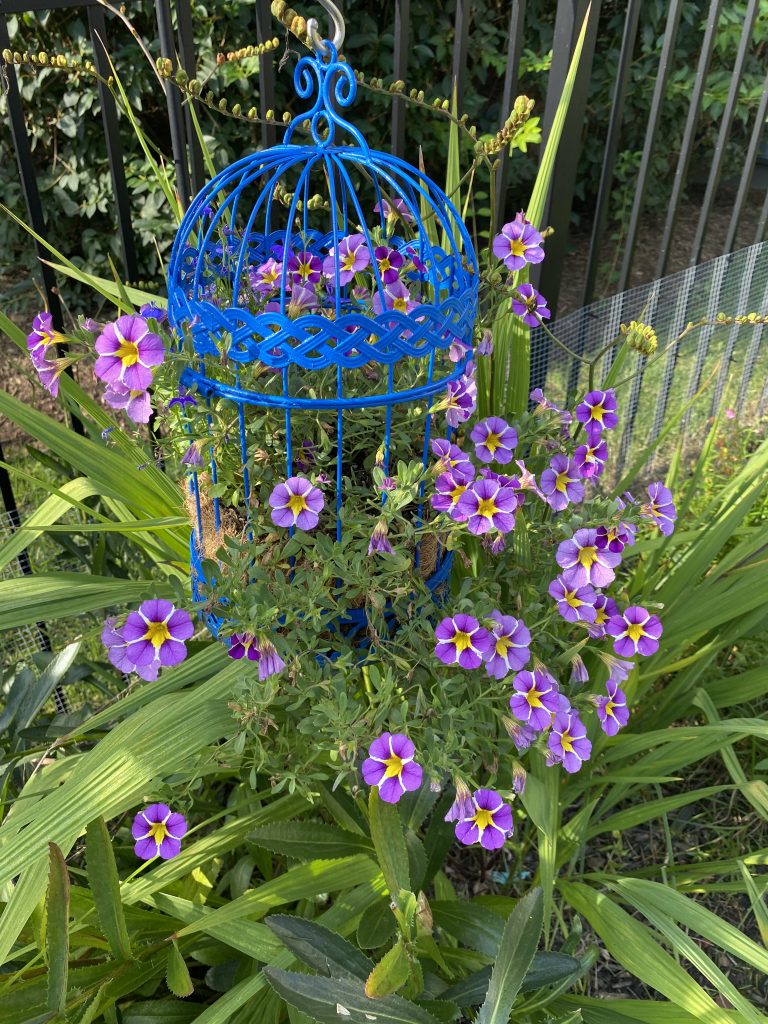 The perennials that did put on a show, mostly early in the month, were far from boring. Look at my Hello Screamer day lily!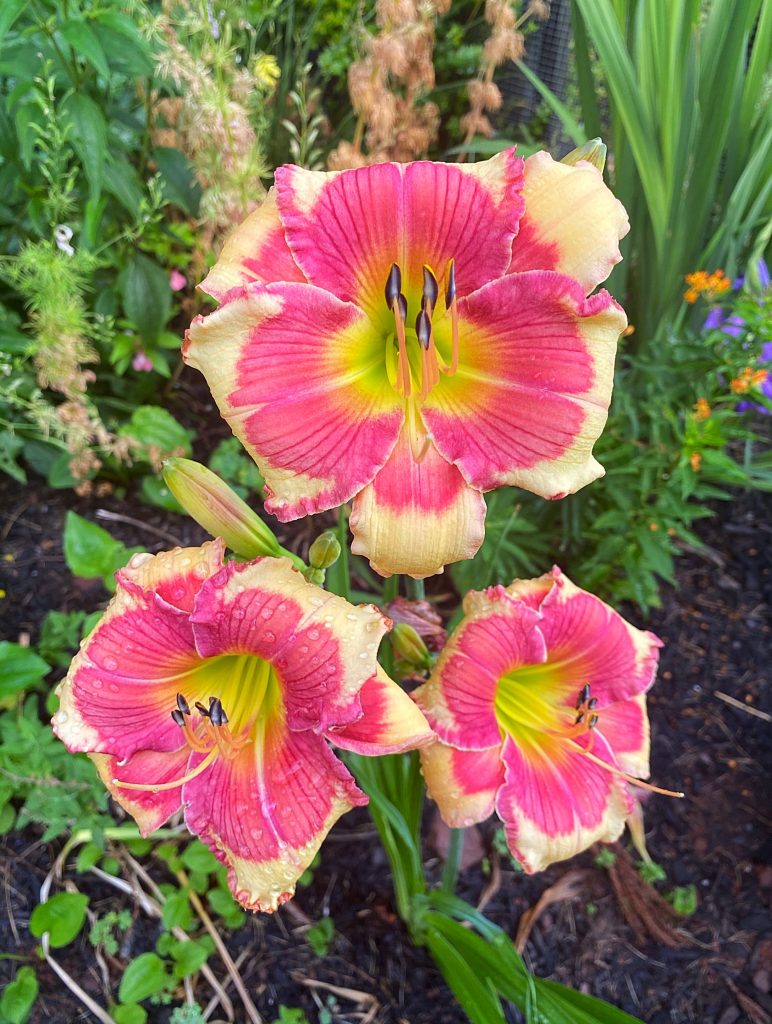 And the last batch of gladioli.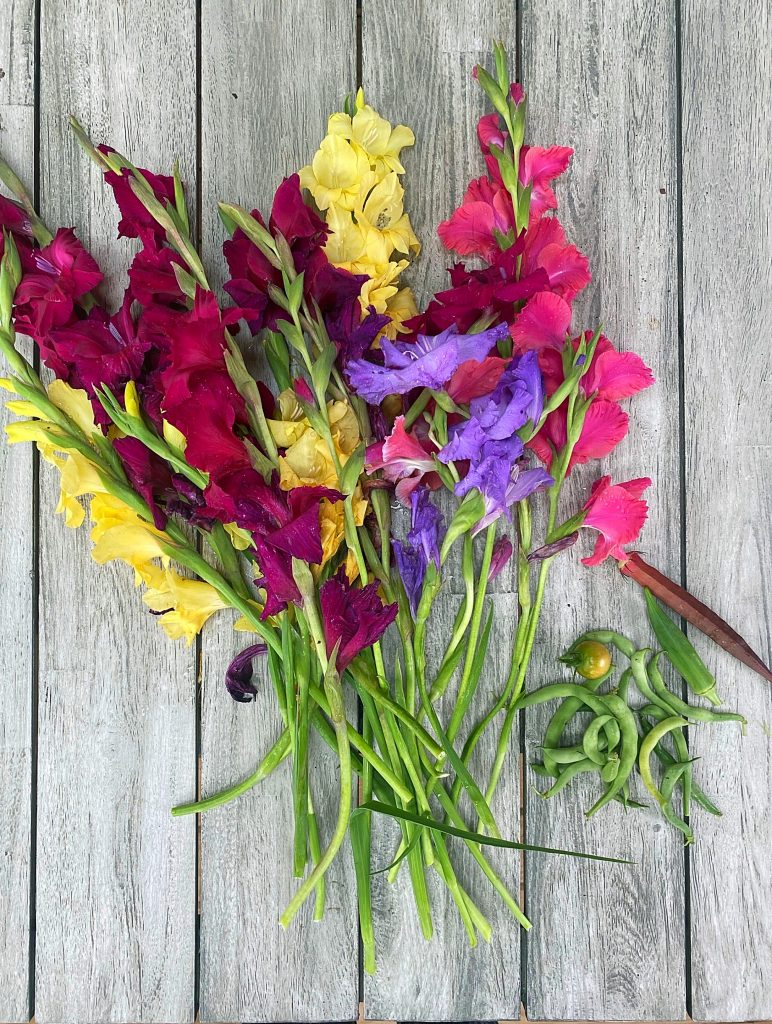 Then there is the ever beautiful white coneflower, which blooms later than their pink counterparts.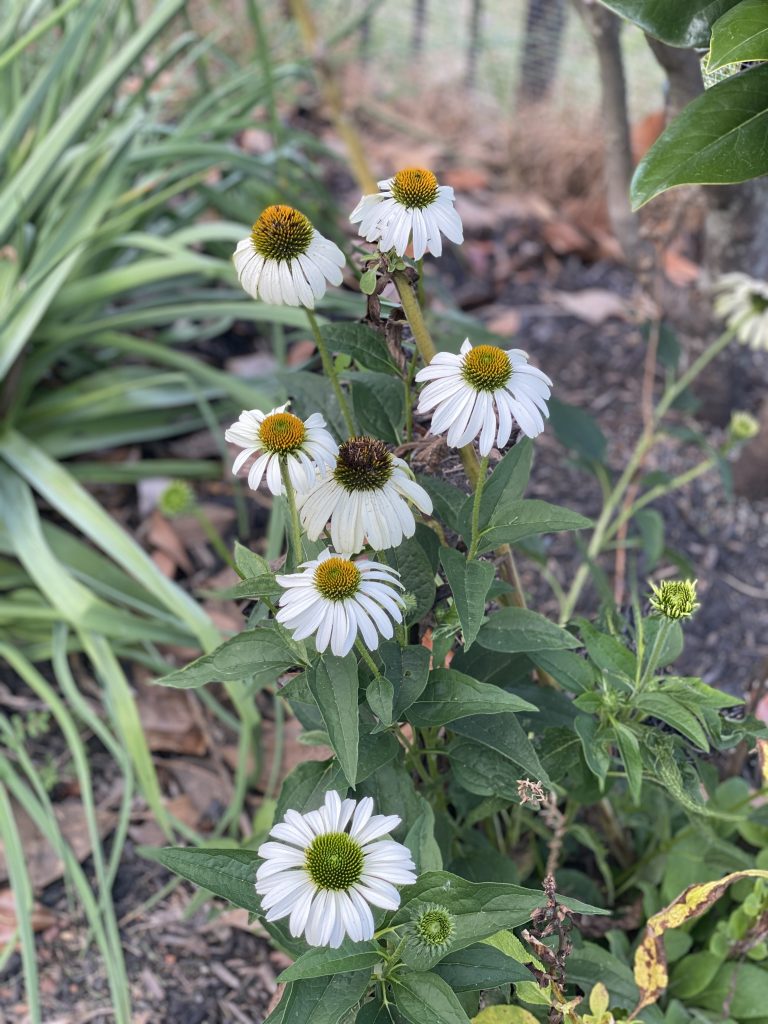 Another new day lilly addition this year is day lily Autumn Red. I'm digging this combination with another new to me plant, Artemisia.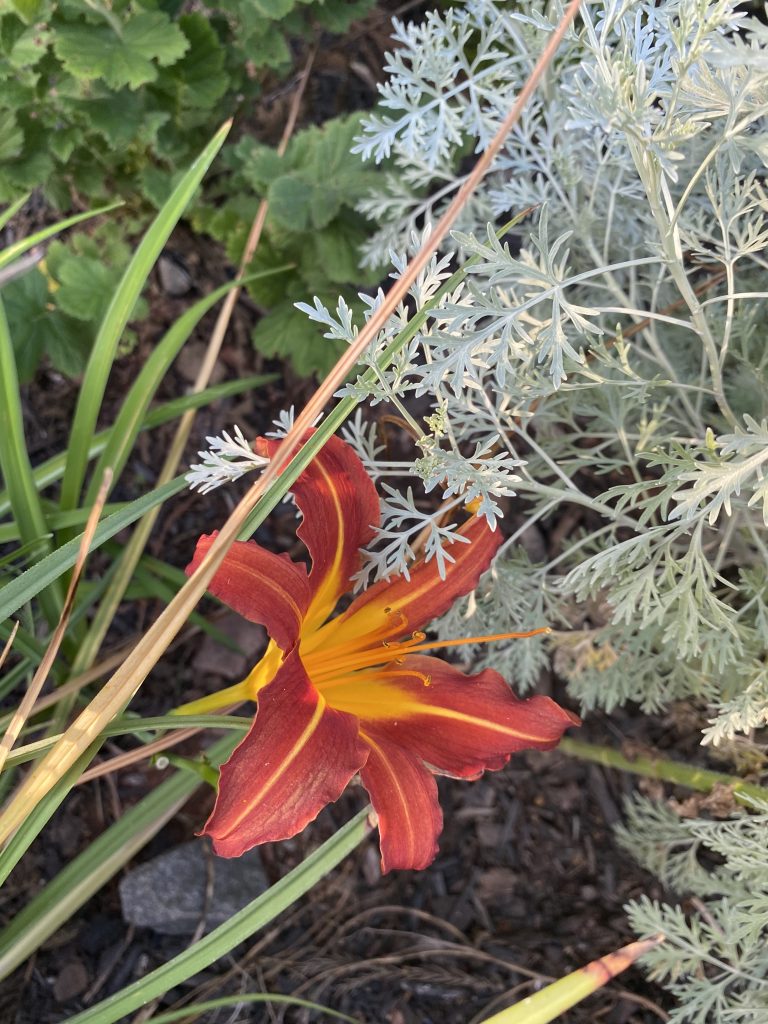 Coming back to the annuals, one plant that totally surprised me with the variety in the seed mix is calendula. Absolutely love their daisy like flowers in yellow and orange hues.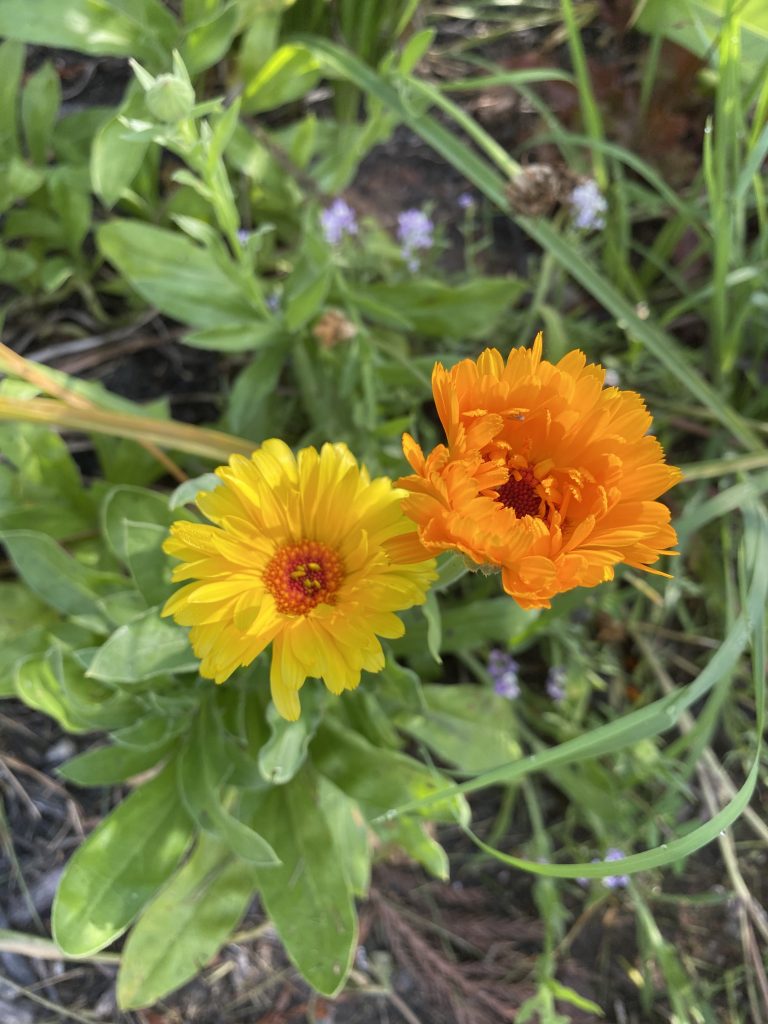 Another star performer is this salvia. I got baby plants from either Lowes or Home Depot.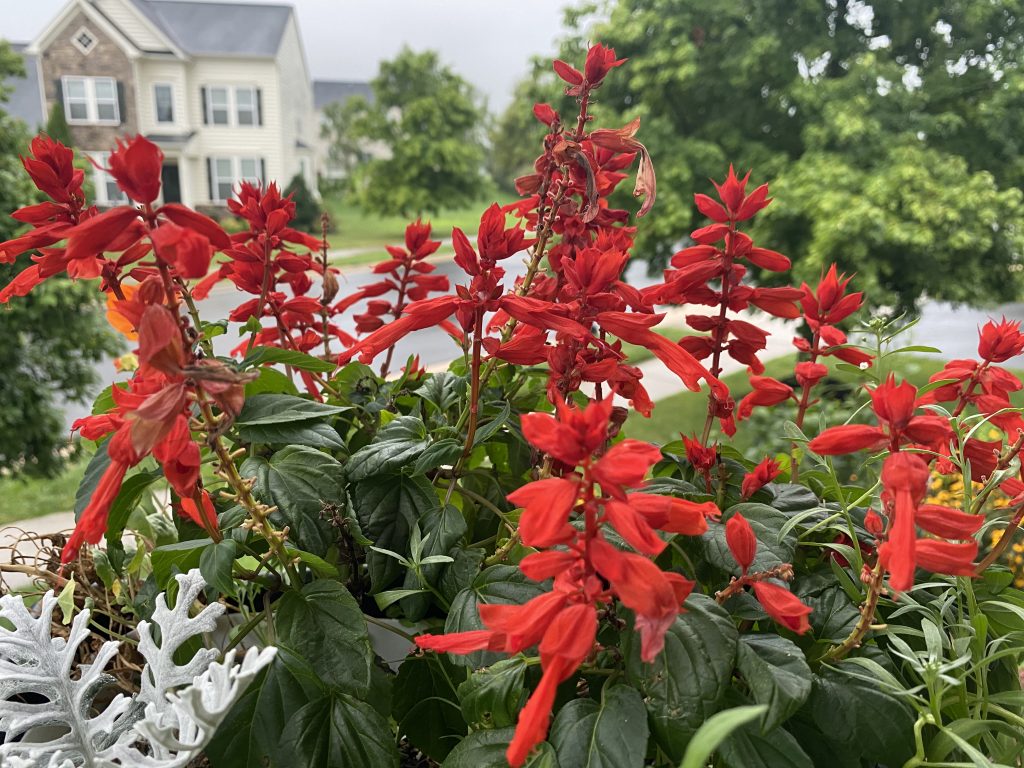 The Old Mexico zinnias that I winter sowed have been going strong for a few months now.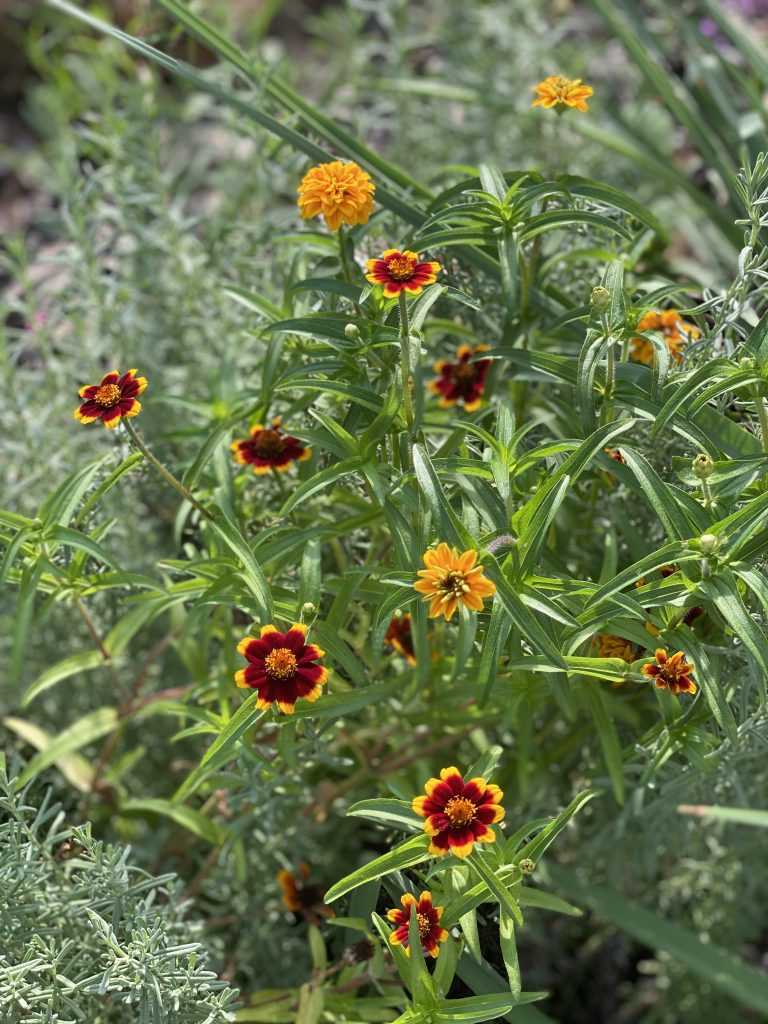 More sunflowers, this time with a bee as well. 🙂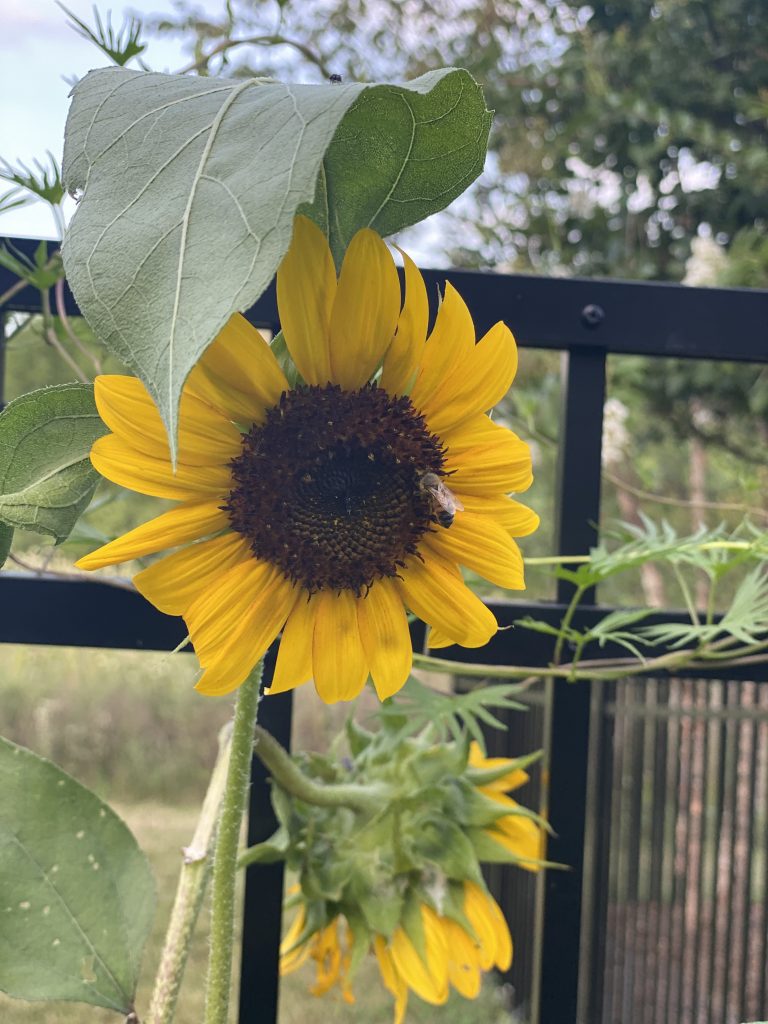 The best annual however is this lobelia that I started from seed.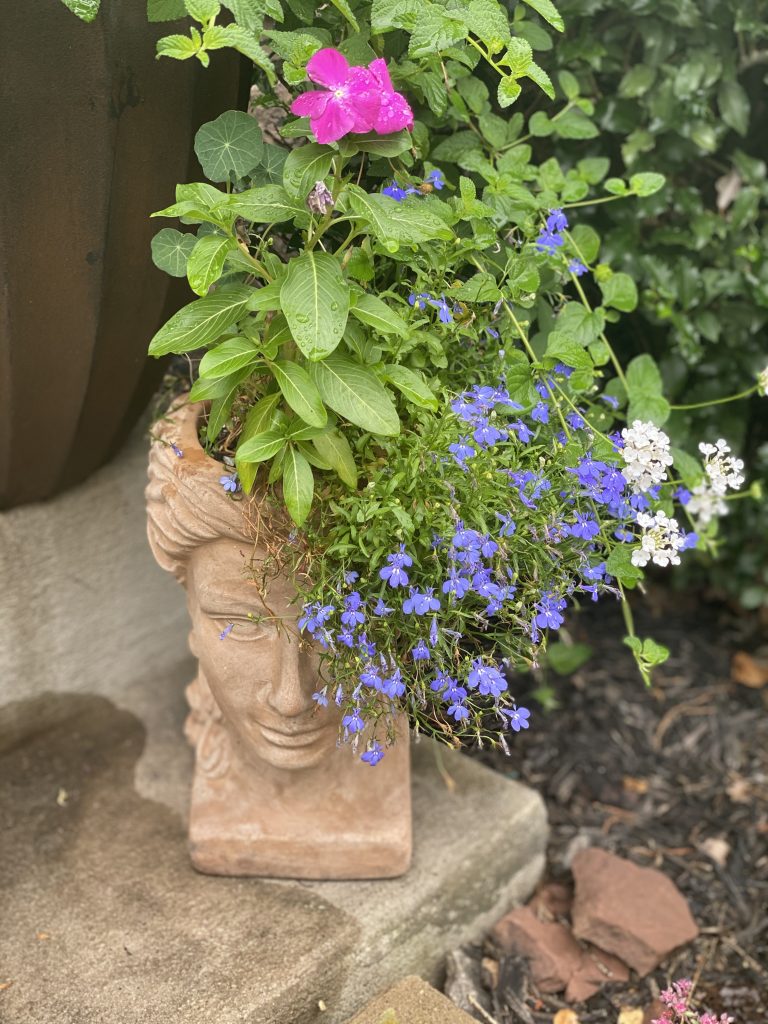 How can I forget my tried and true queen Elizabeth Rose?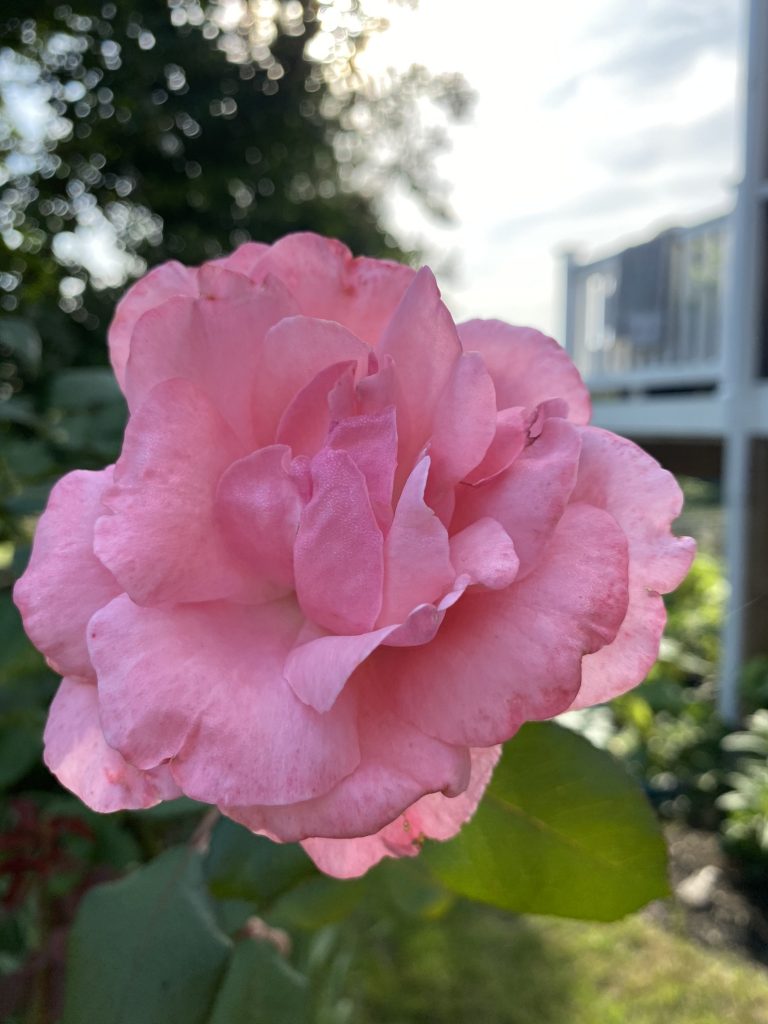 Strangely I didn't take any August pics of my super star, the abelia but the video definitely shows them up close.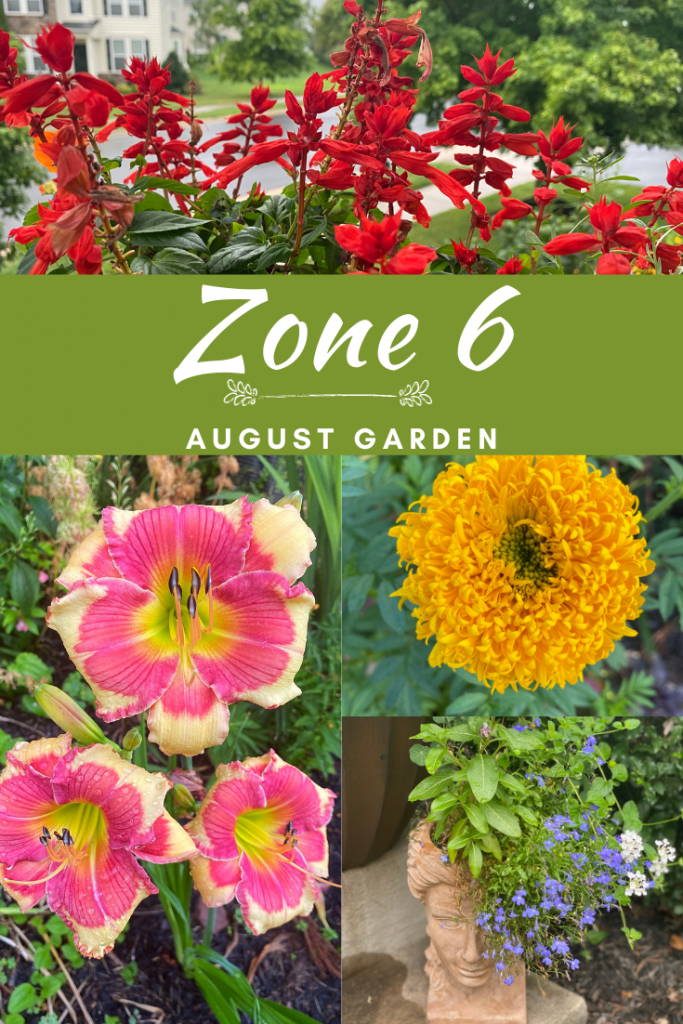 Hope you liked my late Summer garden tour. How is your garden doing?