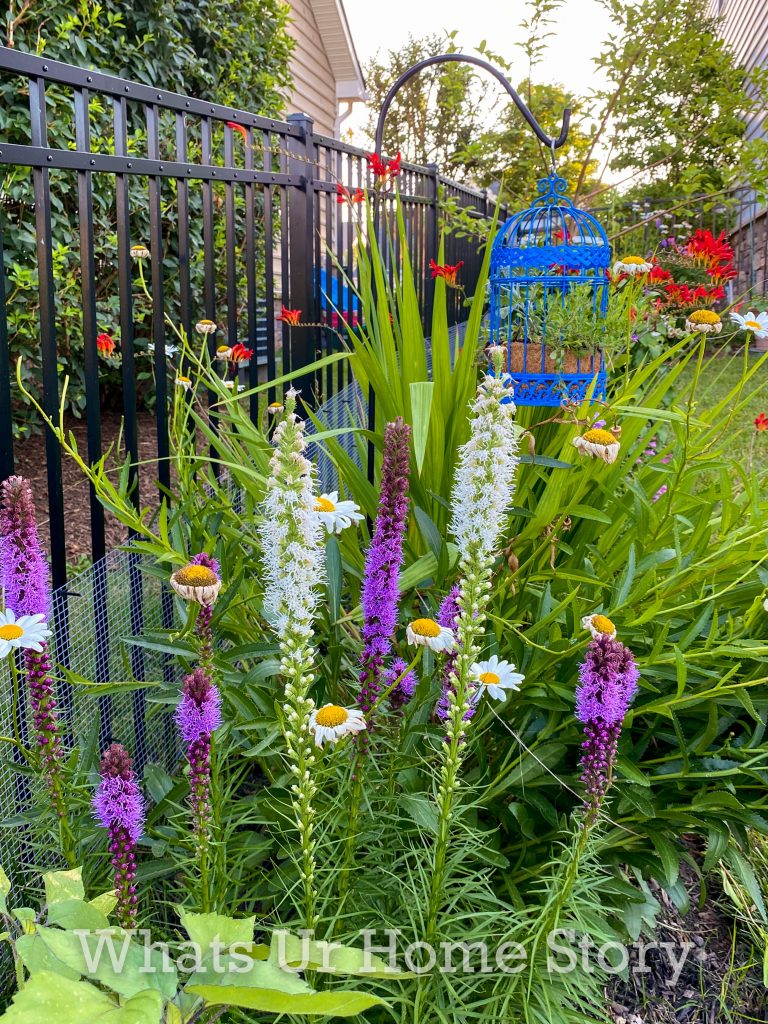 If you follow me on social media you might have seen this July 4th post of mine, where my blue DIY bird cage planter is rocking it out with the red crocosmia and sasta daisies to mirror the colors of the American flag. Well, you have been following the blog for sometime you also might remember this same bird cage in a different avatar and also another diy bird cage planter. So by now you might have figured out that the bird cage is one of my favorite DIY plant pot ideas, closely followed by the strawberry pot. 🙂
The old version was rusty and badly needed a makeover, which I finally got around to this Spring.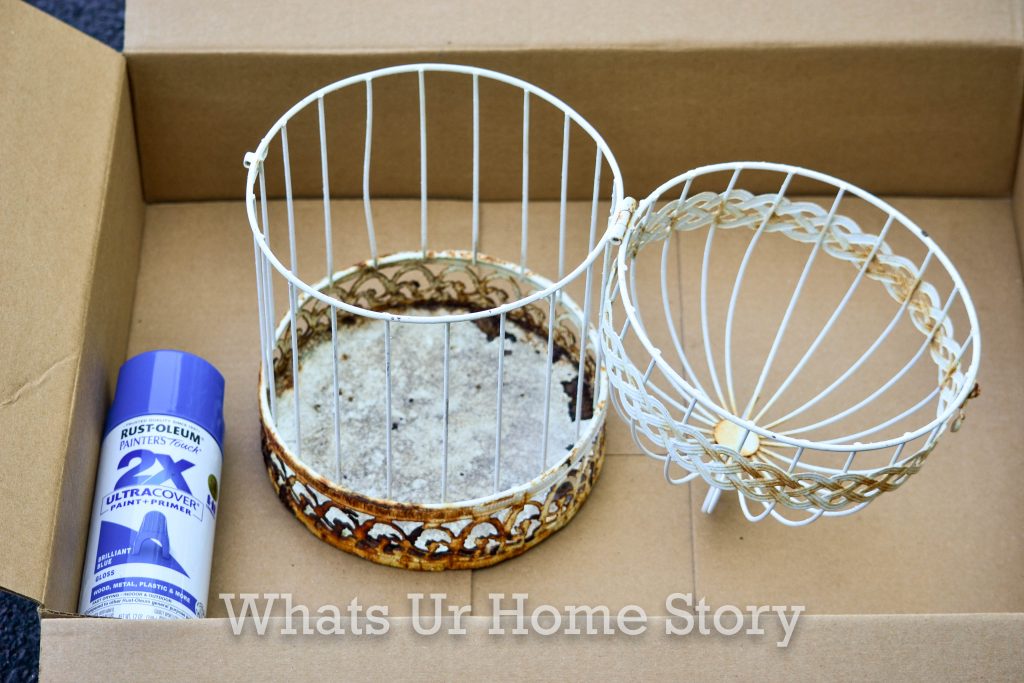 This time around I also took a video of the whole process.
As you can see this DIY bird cage planter is super easy to make, all you need is a bird cage, some spray paint, and coir lining.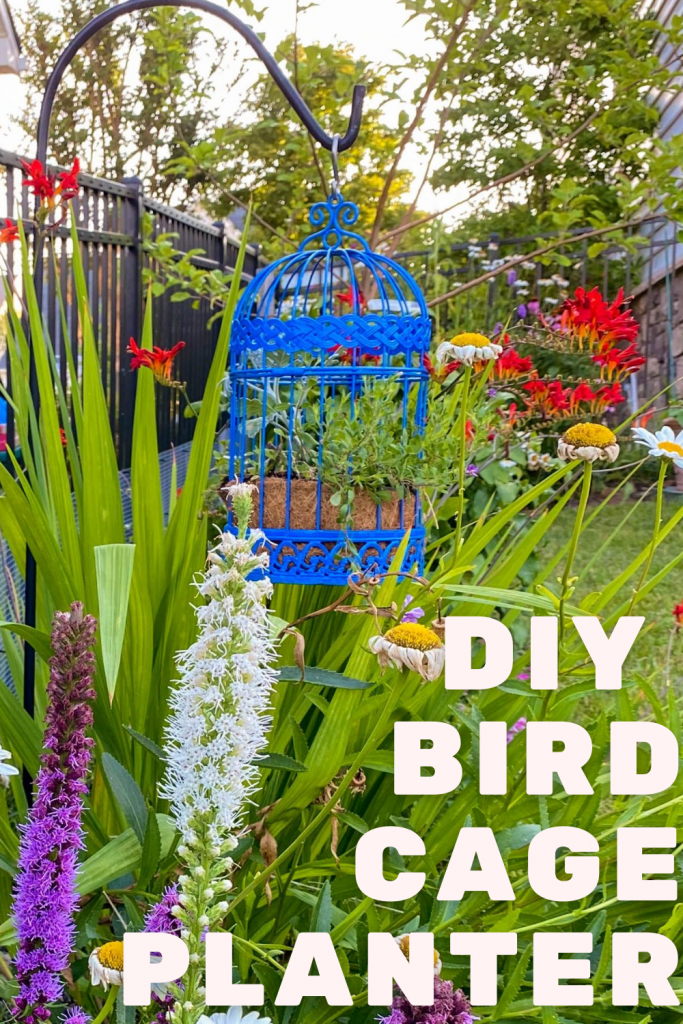 Of all the colors I've made them in I'm really liking this blue as it add a bright pop of color, which is great contrast to the surrounding flowers in that part of the garden. Hope you liked the video tutorial.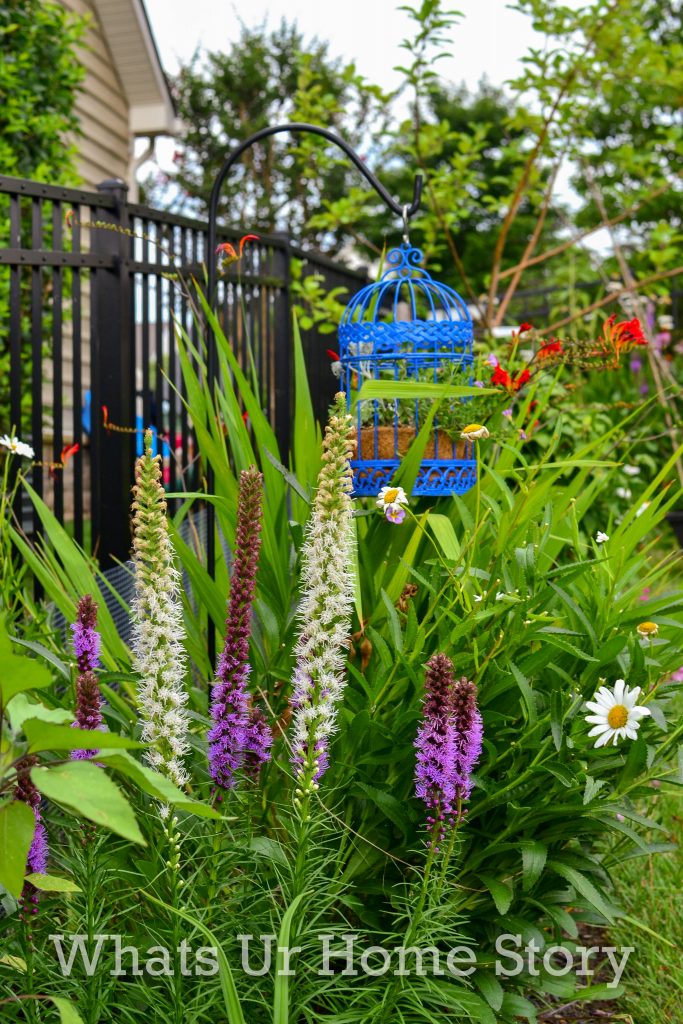 If you like unique and creative garden planters then you must check out this post. Do you have any other DIY plant pot ideas that you love?