It is Sunday afternoon, I log in to the blog to finish off this post of mine that I had started writing Saturday night (I should add around 2 am…..wait that would be technically early Sunday morning, right?). And I just casually look over to the blog FB page and realize to my horror that I had accidentally published this post last night! Ooops…..Really…my first post of the year I just sent out a half finished one to all you guys! What a great way to start the new year off! Happy New Year!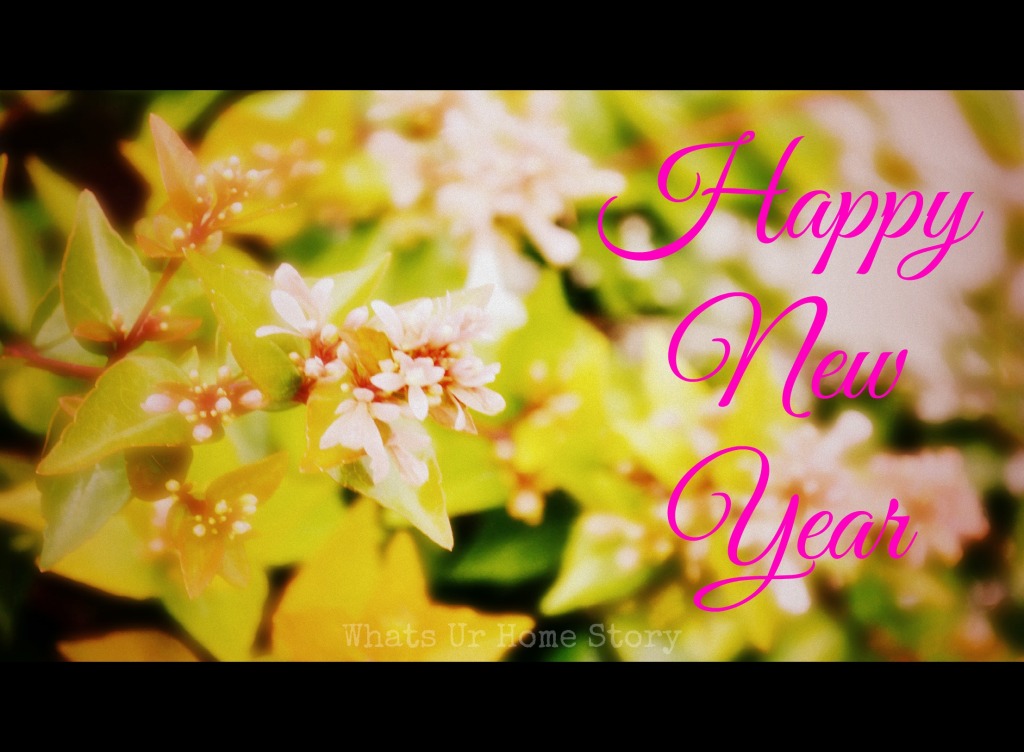 My big Oops moment is a huge self reminder and is the perfect segway to my word of the year,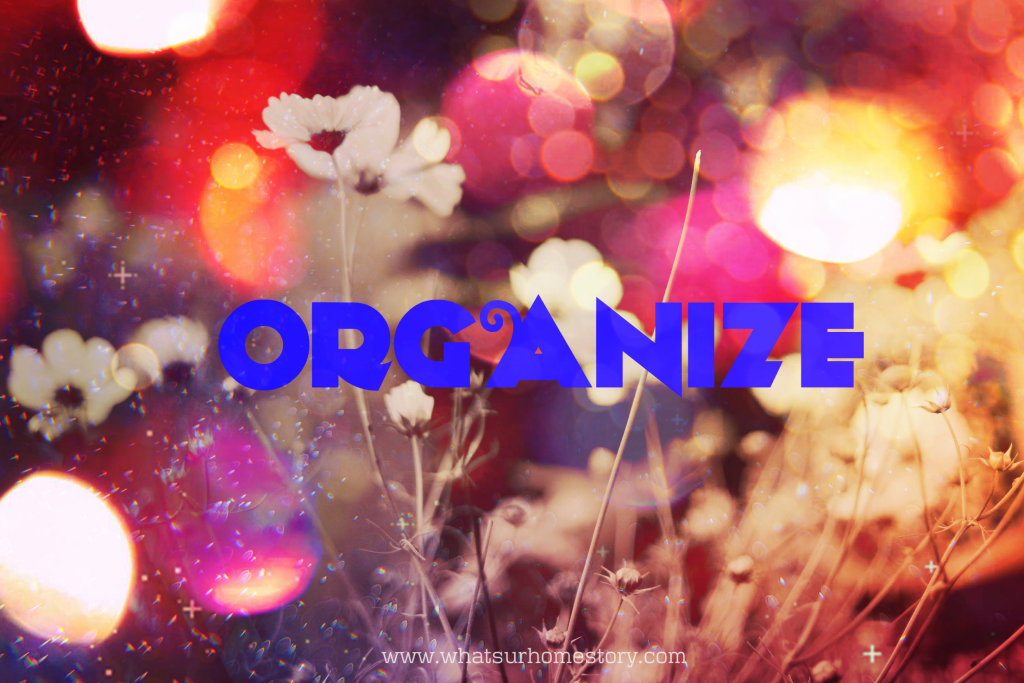 As I start the year off with one of my biggest blog blunders and a big Sorry to you here is what I had originally planned on opening the post with; "Hope y'all had a great holiday. I had a great break, rejuvenating, refreshing, and inspiring. It was great to take a bloggy break and spend some time with family and friends. Throughout the 2 weeks I made a conscious decision to check social media only once or twice a day. All that down time and rest has left me ready to go for the Gold in 2015. The New Year also marks the 3 years of blogging for me and for Whats Ur Home Story. "
What better way to to kick off your 4th year in blogging than by keeping it real, right? At least I can take heart that the early publishing fess up was the result of me trying to stick to my word of the year, Organize. I think I have more or less done justice to my 2014 word of the year, Overcome. Last year saw me overcoming my personal devils when it came to socializing and challenging myself to be more public savvy.
This year my goal is to be more organized;
In life -with my day to day activities and my health. As the time I spent on the blog grew one thing that I have let slide has been my health and exercise. So late last year I made up my mind to sign up for the American Odyssey Relay race, a 200 mile relay from Gettysburg, PA to DC, with 12 other bloggers after I read my friend and blogger Cassie's post about it. A big big step considering that I have never run in my life nor have been much of an exercise freak. The decision was more of a "I need to do something drastic or else it will never get done" kinda thing for me. I even started training in Fall of 2014, running/ walking 5k a day only to sprain my foot. At the physical therapist's I discovered that I have flat feet (strange that I lived 36 yrs life of my without knowing that!) and training without proper arch support meant that I had sprained my tendon and was in pretty bad pain. Weeks of therapy and follow ups later I've got the green signal to slowly ease back into training. I'm now officially registered for the relay under our team, Bloggin' and Joggin' and have started training. Here's to organizing my day better so I can carve some time out for running.
I'm sure adding more organization into my life will not only help me with the health aspect but time management in general. All you moms out there I can hear a collective sigh on that one and I completely agree. More than once a day I've caught myself saying, "If only I had more time I could get more things done". My motto this year is to organize my day and life the best I can so I have more time on my hands. Anyone ready for some good old organizing tips & tricks?
On the blog – plan and write posts ahead of time (note to self beware of the Publish button), not to over commit, which unfortunately had become the norm for me in 2014, organize the blog by focusing on high quality content.
To be fair some of the publishing confusion last night might have been caused by my recent switch over to a Mac from having used a PC all my life. I tell ya it is a HUGE learning curve and I guess slip ups like these are part of the game? Anyways staying true to the spirit of my word of the year, Organize, the last few days have been a frenzy of activity on the home front. I'm so pleased with what we have accomplished already; the Christmas decor is already packed away safely, the kids' tree is tucked away in its box in the basement, our first live tree is ready for the trash pick up this week, we installed a closet system in our tiny coat closet (Did I say a life saver?), and installed another closet system in Monkey #2's room. All in the last couple of days.
As you can guess you are gonna see more organizing posts on the blog but that is not all. I have big plans and some changes to the type of posts and on the focus of the blog in general. More on that Wednesday….
What are your plans for 2015? Do you have a word of the year?