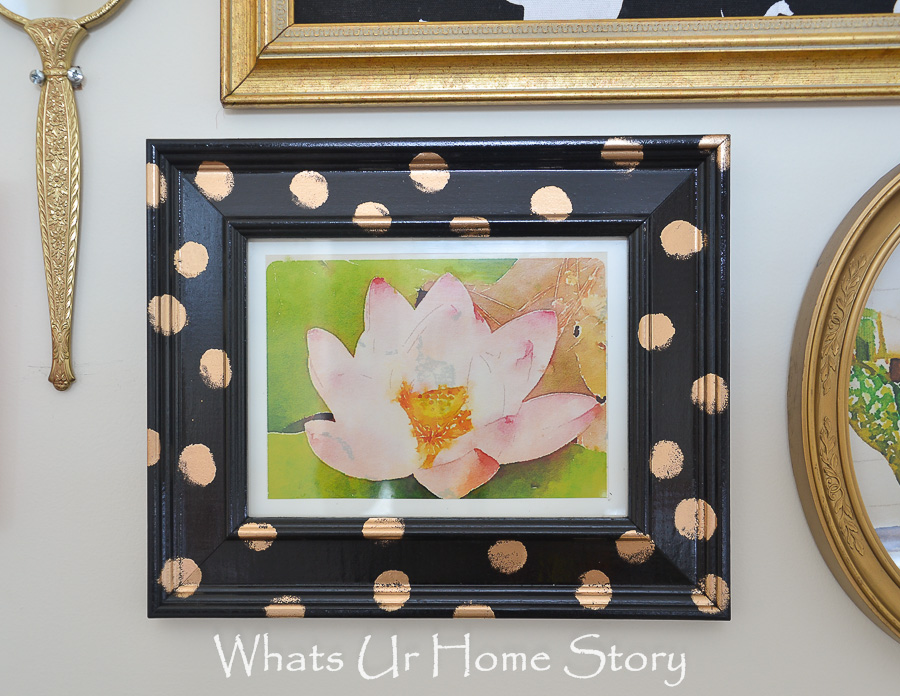 Don't you love it when you can give something old a new life? These Gold polka dot frames in my daughter's room have one such story to tell.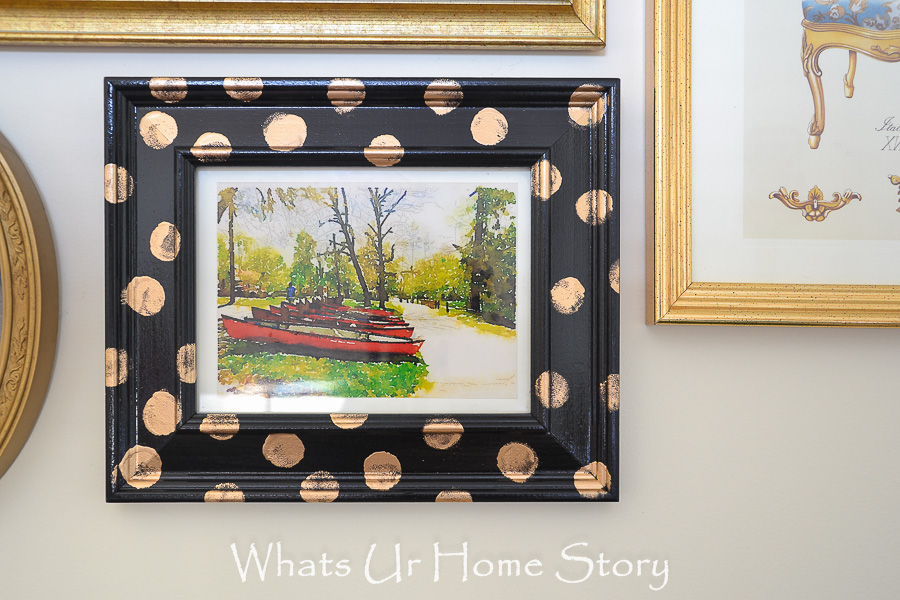 Why wouldn't they? They started out as these……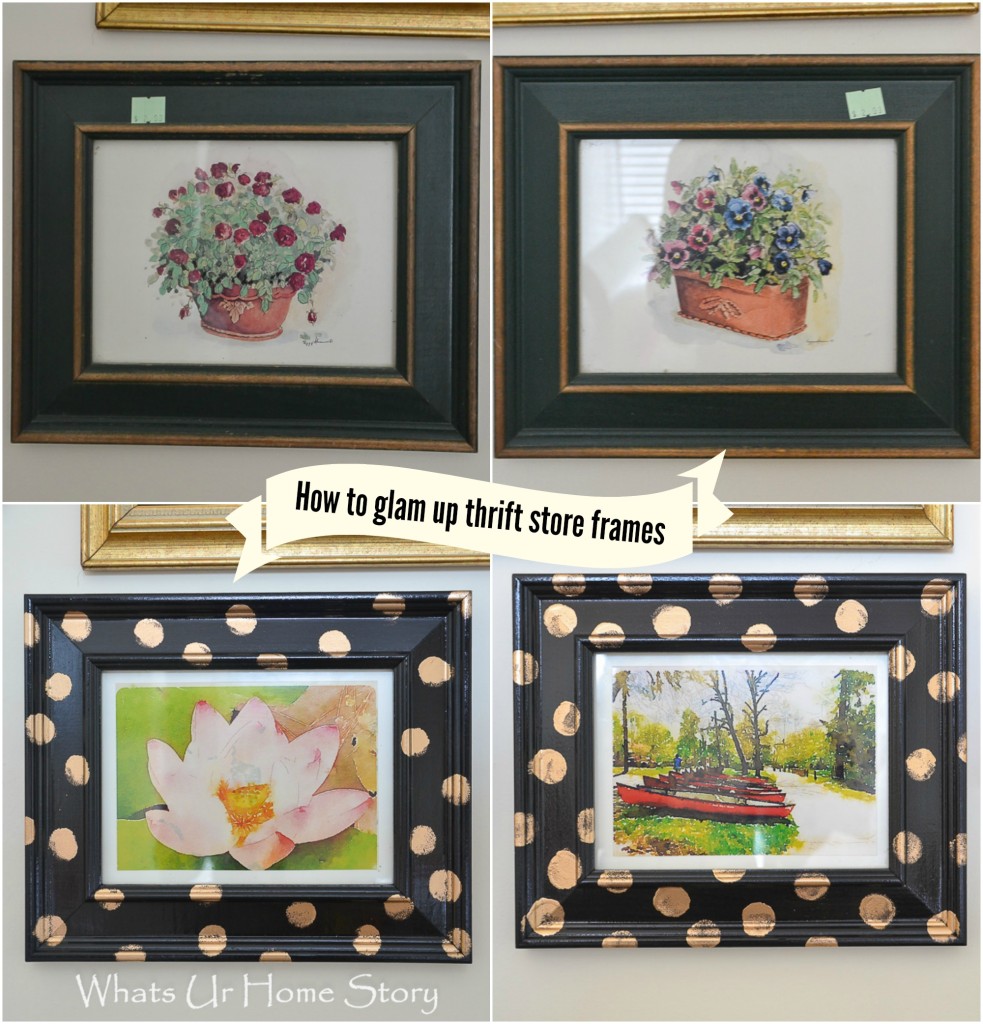 $3 old frames from our local Salvation Army store. One of the easiest projects I've done if you exclude the time and effort it took to get the staples out of the back of that artwork!
Materials
Old Frame
Rustoleaum Black Paint +Primer
Round stencil foam brush
Liquid Gold gilding or Gold Acrylic paint – (I used what I'd left over from the guest bedroom frame and lamp projects)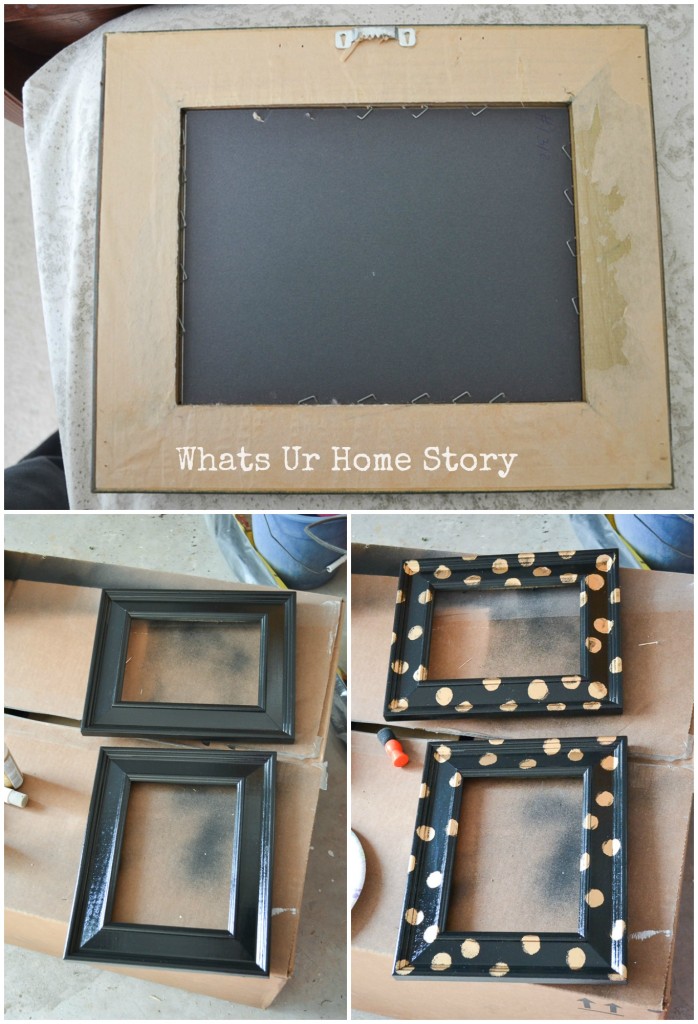 Once you've taken the old art work out of the frame prime/paint it Black. Since I used the "Paint+Primer" can it only took 2 coats for full coverage.
Liquid Gold gilding thickens fast when it comes in contact with air so you need to work really fast  in this step.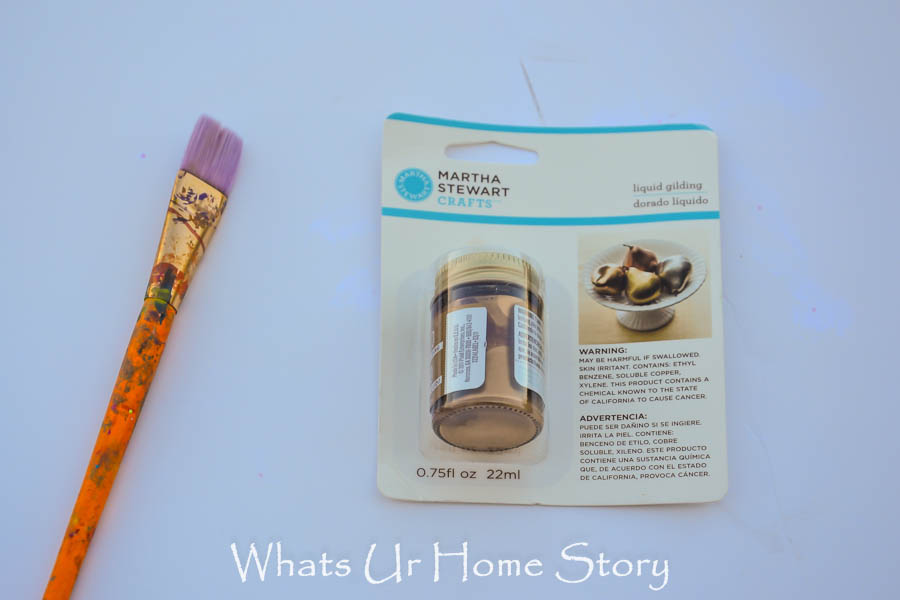 Dip a small round foam brush into the liquid guild and dot away.
Take care to add a few half circles on the edges of the frame to complete the look. There really is no right or wrong way to it!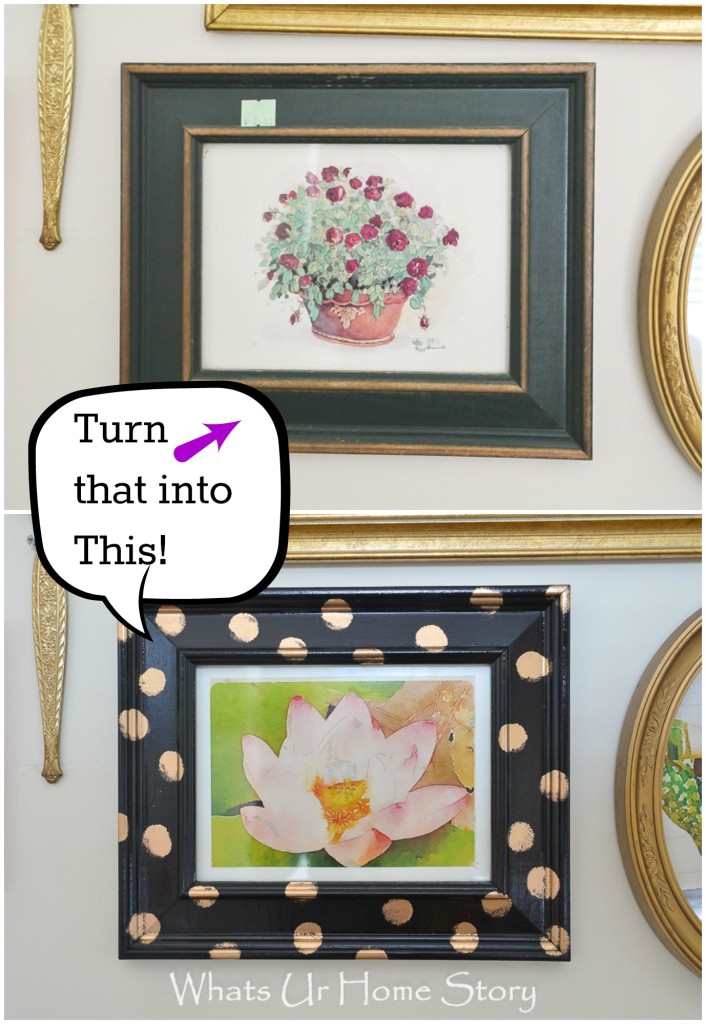 Don't those thrift store frames look high end now?