Happy V day everyone! I've got some eye candy for you today.
The buzz word in the blogging world lately has been the Iphone/ Ipad/Ipod Touch app, Waterlogue. As any loyal reader would do I checked it out and was hooked. The reason; it indeed creates beautiful pieces of art that you can print and use as proper art in your home. And no, you do not need pro level photos to create these masterpieces just about any photo would do. The only catch is as any watercolor artist would attest some scenes lend themselves to be "watercolored" better than others.
My current favorite is this close up shot of one of my bouquets from this post. I badly want to make this into an Iphone case!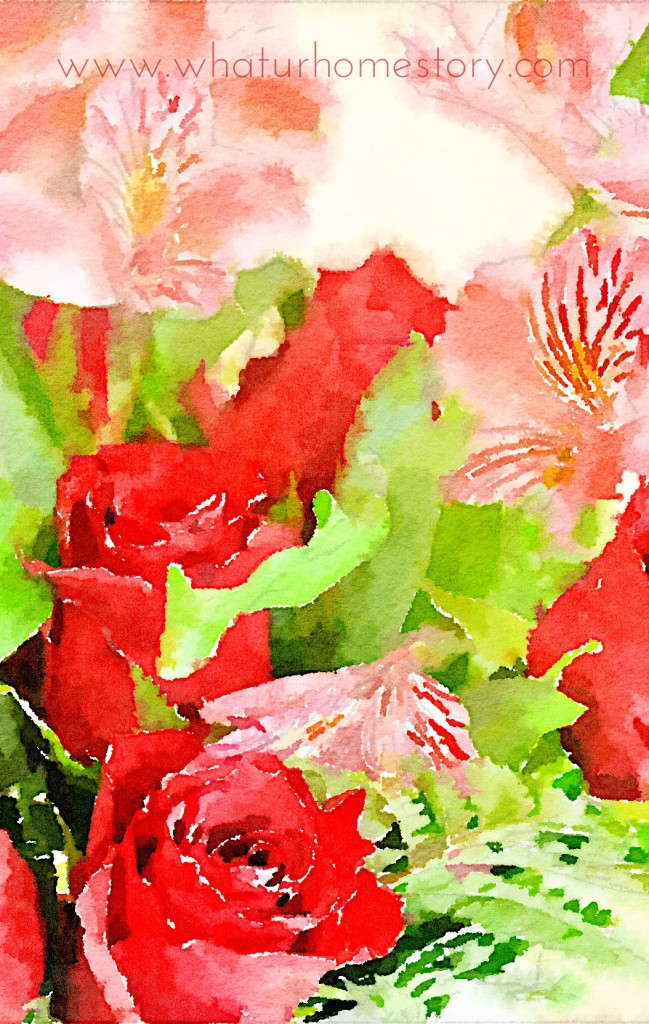 Just for fun the original.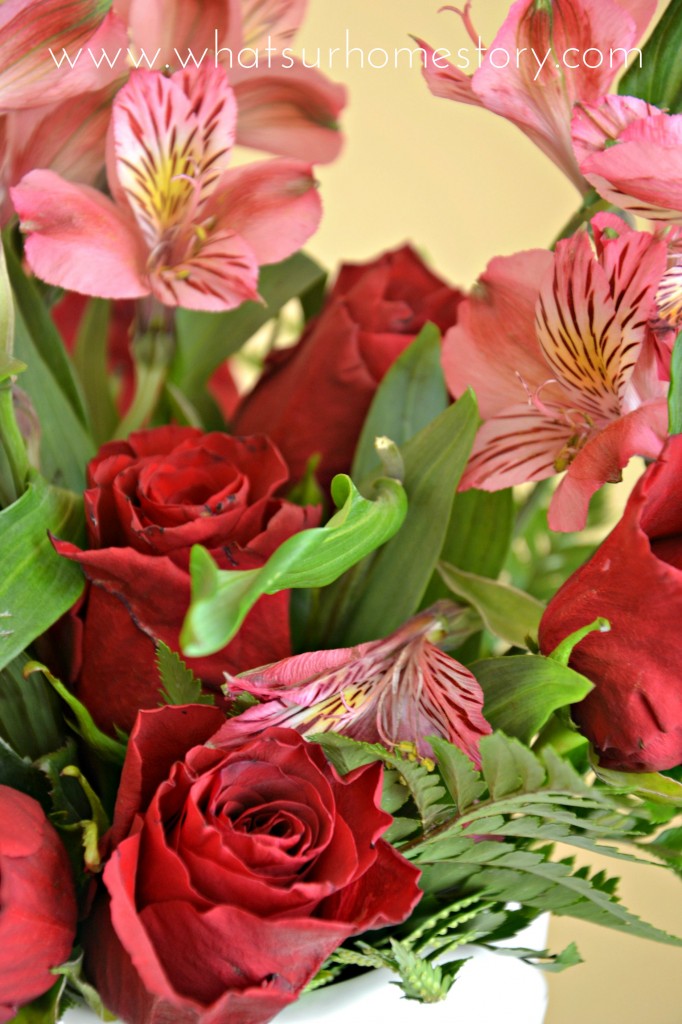 At a price of $2.99 the possibilities for creating custom art that you can use around the home is unbeatable. An Iphone Instagram shot;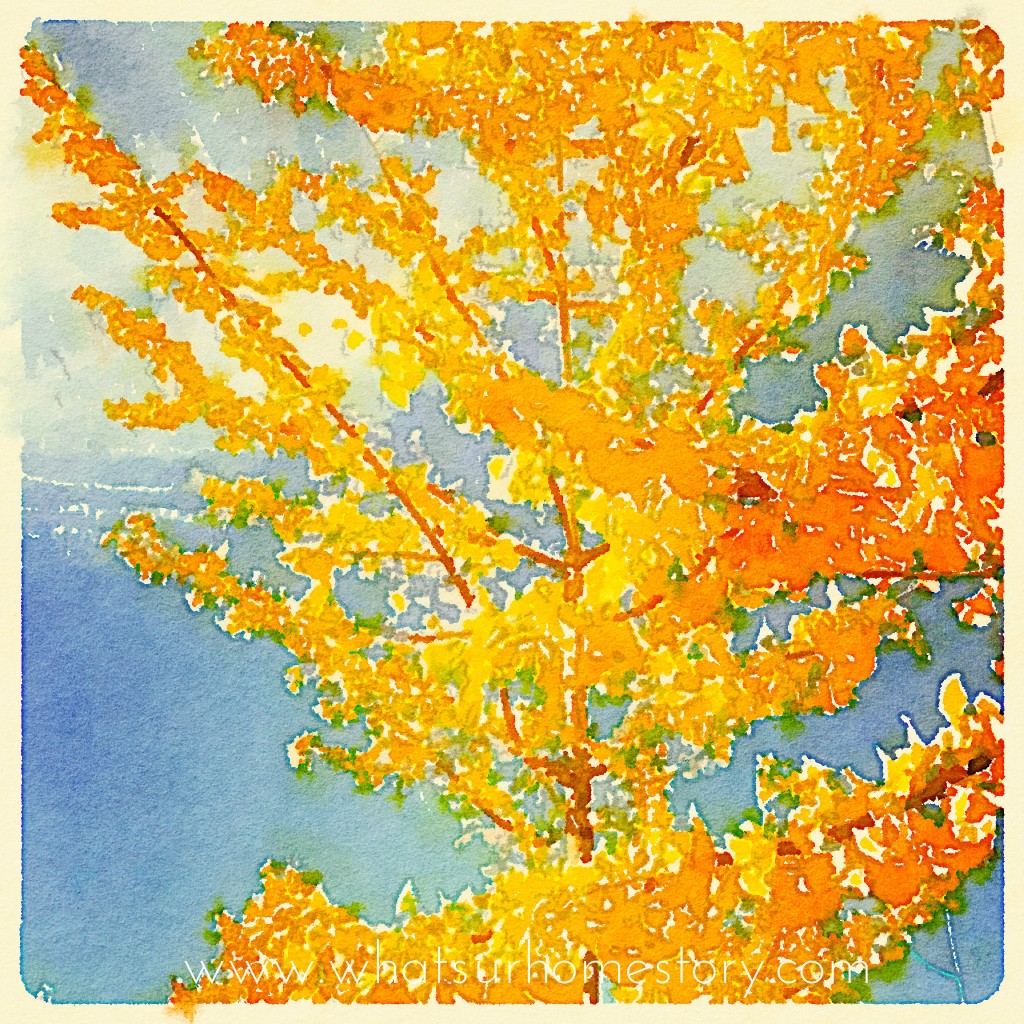 It is pretty easy to figure out. You have the option of clicking a picture or using something from your Camera roll.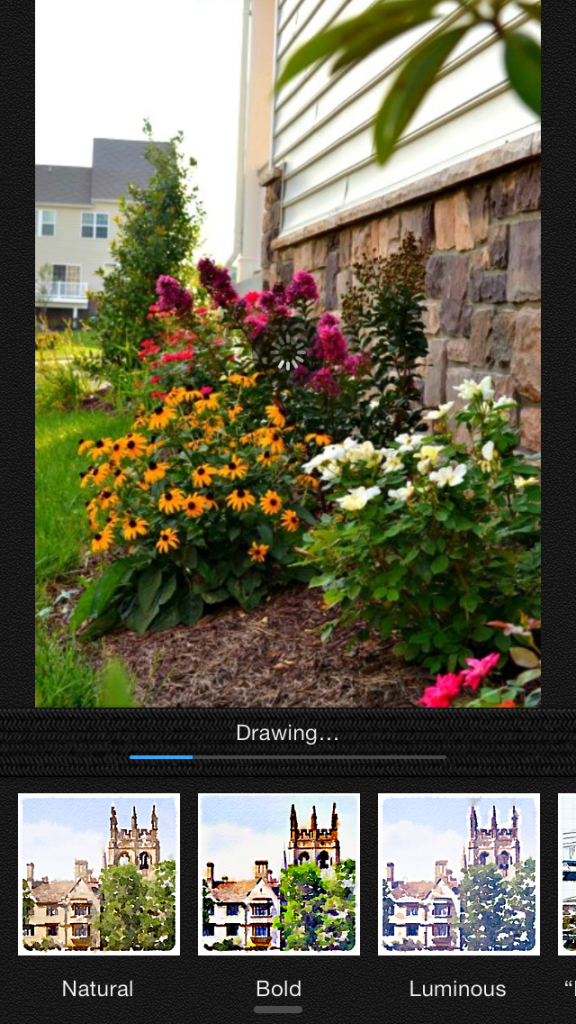 Though it has many filters in most cases I prefer the natural mode. You can see the color and style variations in the Natural vs. Color Bloom mode here.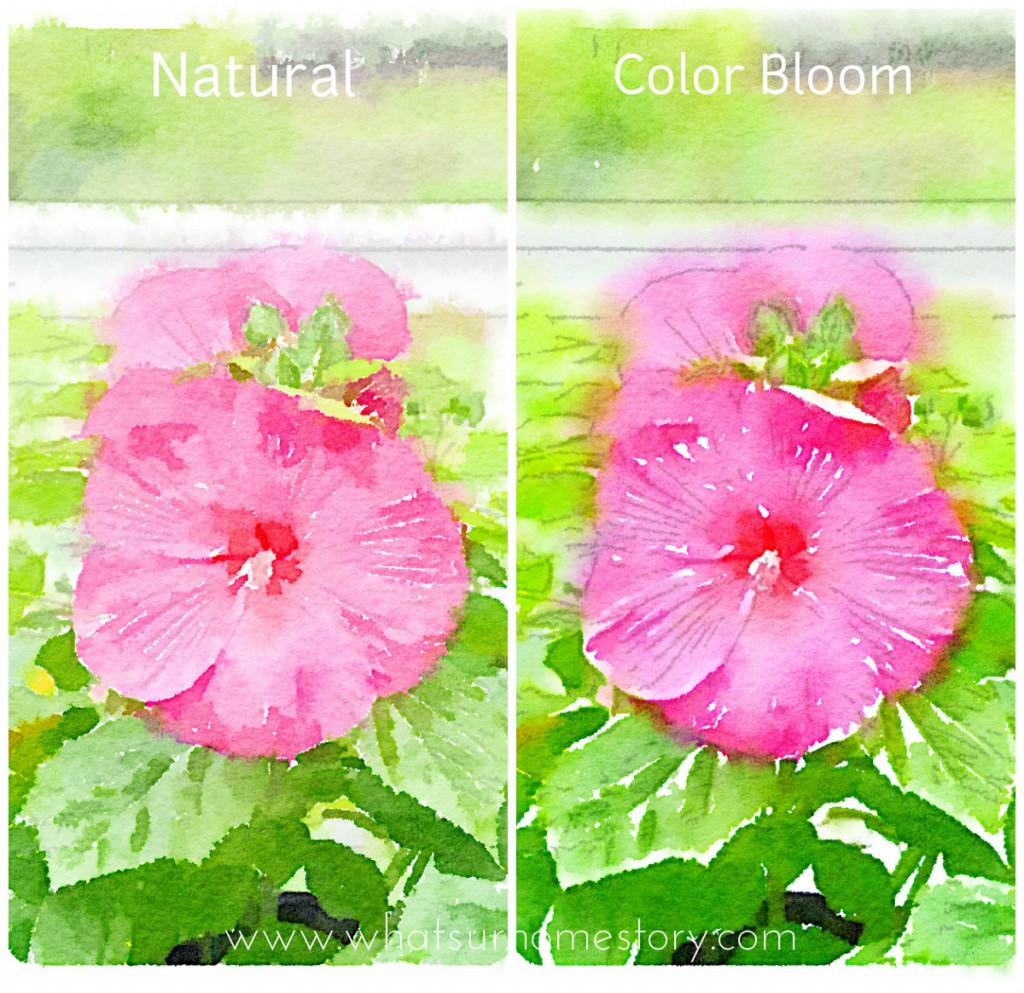 And of course, my star! How can I forget about my dearest water lily?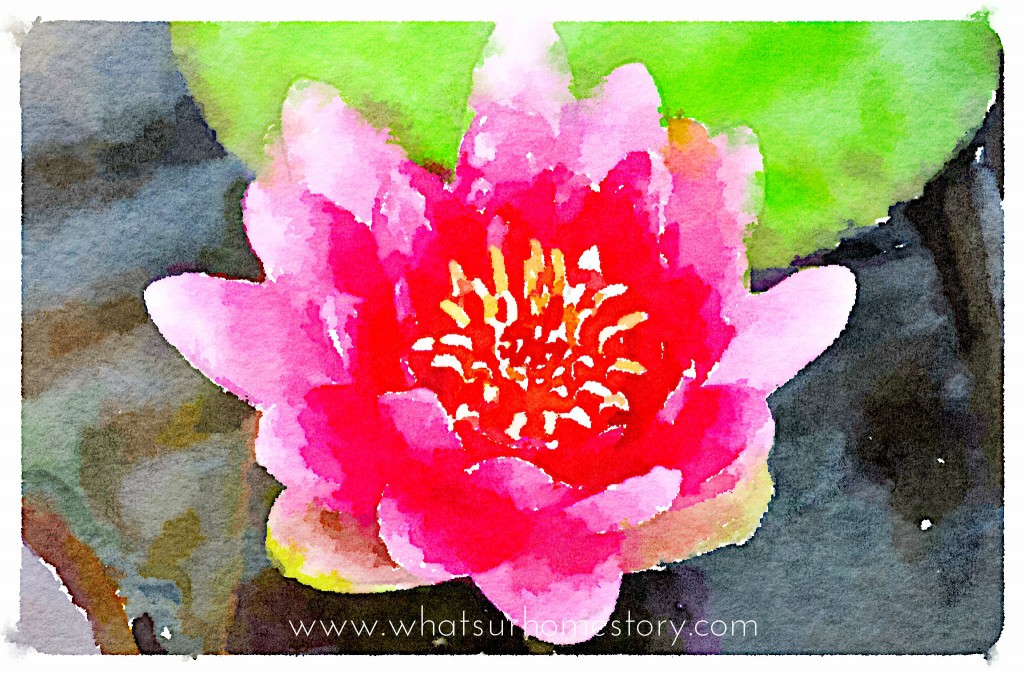 As you can see landscapes with bright colors make for eye catching watercolor paintings. Here's a  beautiful planter that I found at Sea World San Diego. Doesn't it look like a vintage poster?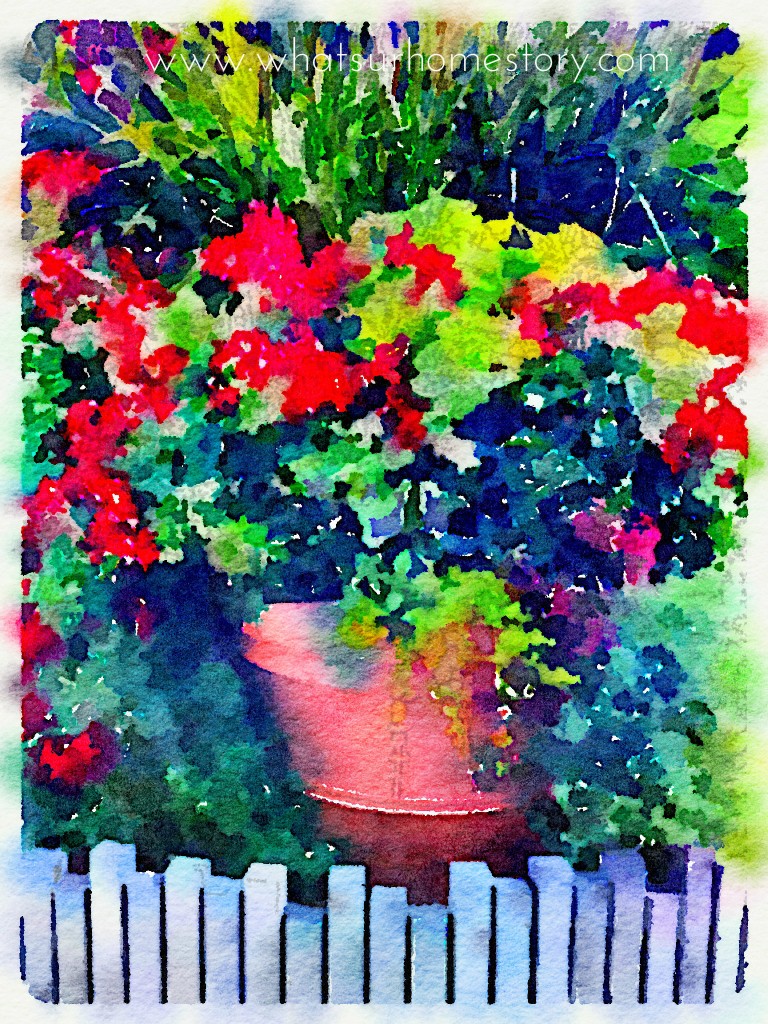 An Iphone picture of the barn next to our house however didn't come out that great in terms of capturing all the color.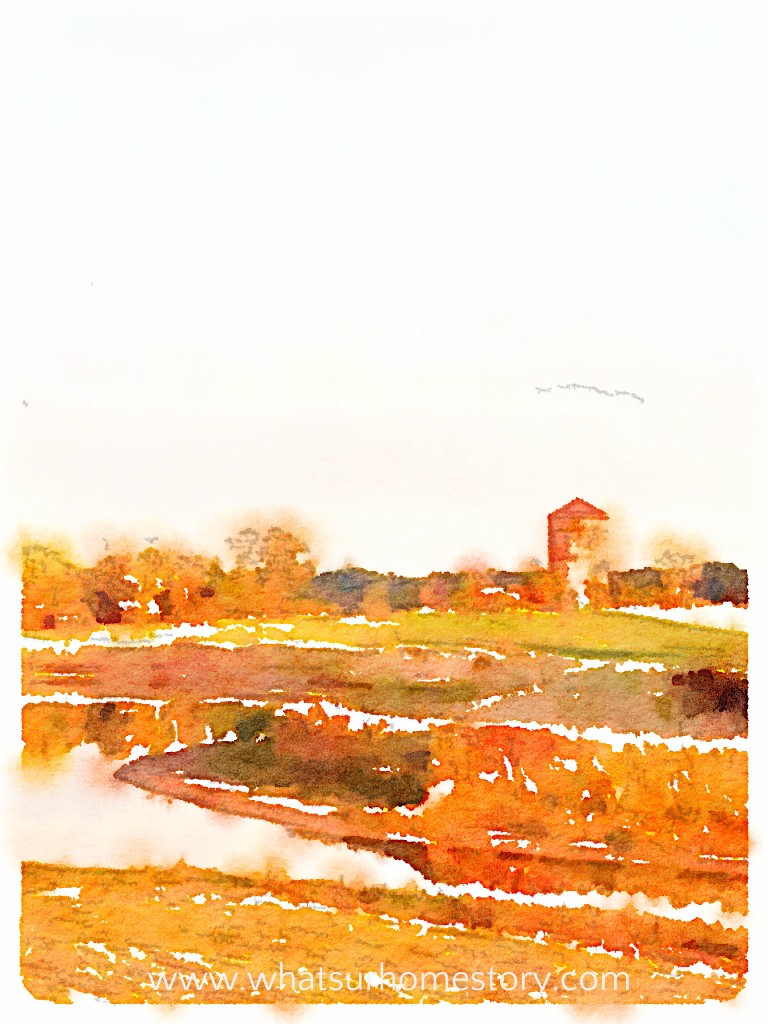 Same case with our La Jolla scenery.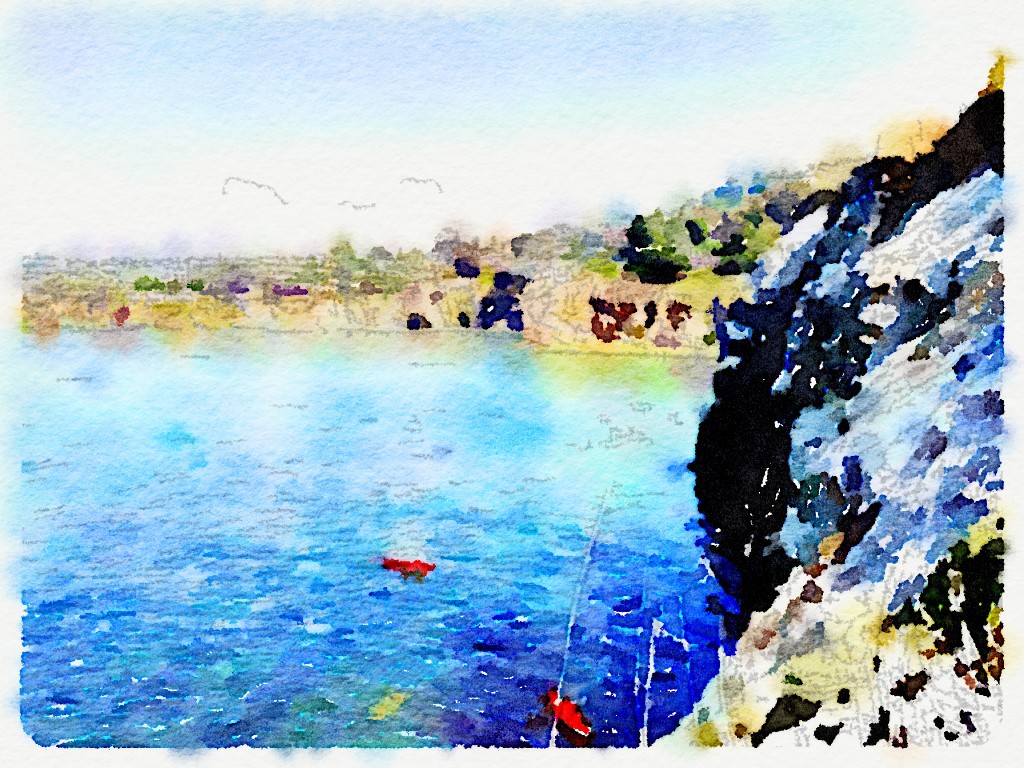 For some pictures some filters work better like the "Travelogue" mode for my July 4 centerpiece.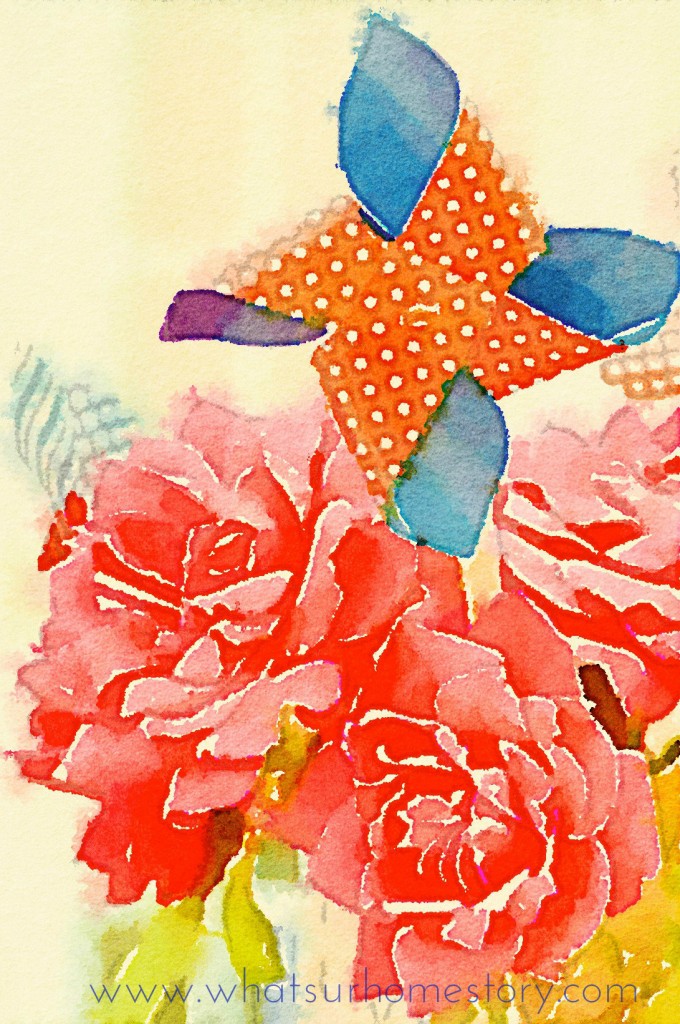 So what do you with all these water colors?
Print & frame them on quality paper (textured would be fabulous) and add it to a gallery wall. I think I've found artwork for my untouched guest room.
Print them on transfer paper and heat press onto a throw pillow cover or Tshirt.
Print and Mod Podge to a plate.
Print it in a large size and again Mod Podge to the inside of a tray.
Oh my gosh I so want to try all of them! How about more pictures? I've got so many more to share but wait it's already quite a long post! Just one more since it is Valentine's day, a rose for ya!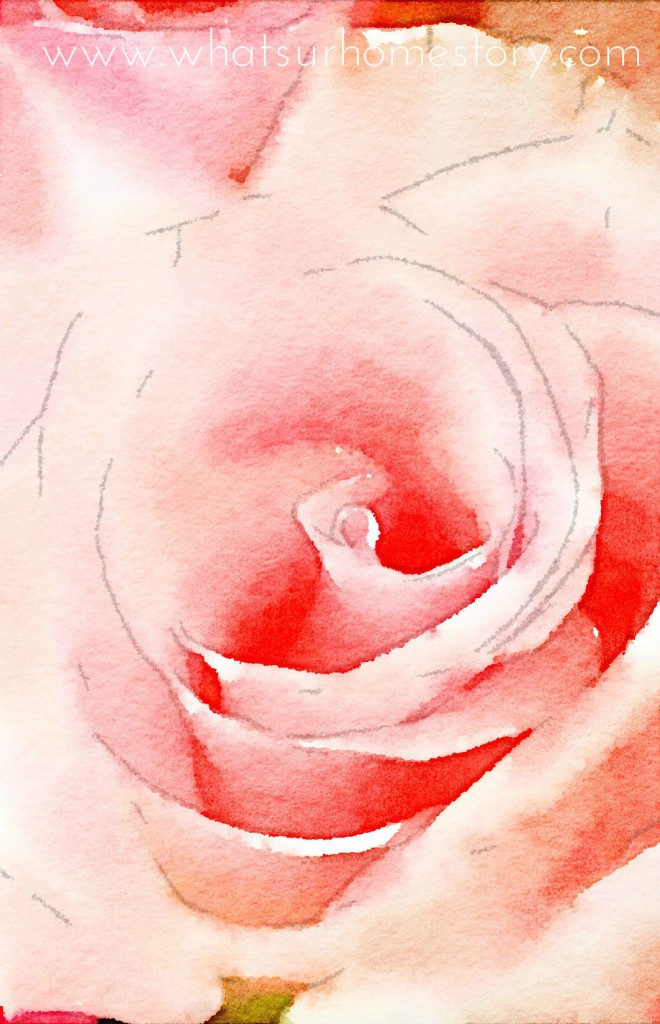 Have you tried the app? What do you think?
PS: It is a long weekend for us here. See you back here on Tuesday!