Hope you all had a great 4th of July. The holiday is extra special to us as we moved into our current home on that day in 2010.
We celebrated our 2nd anniversary in the home with a quite dinner on the deck, just the 4 of us.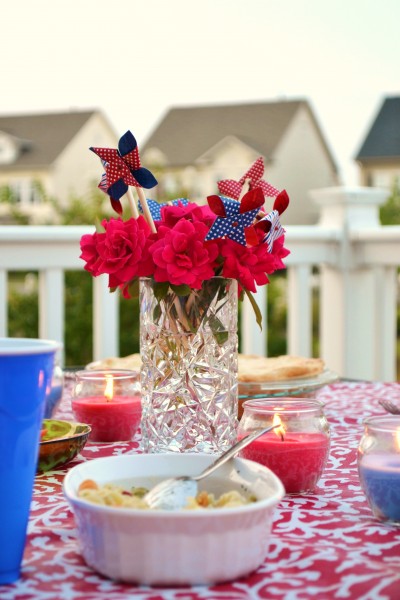 It was nothing fancy…..some grillin' N' chillin';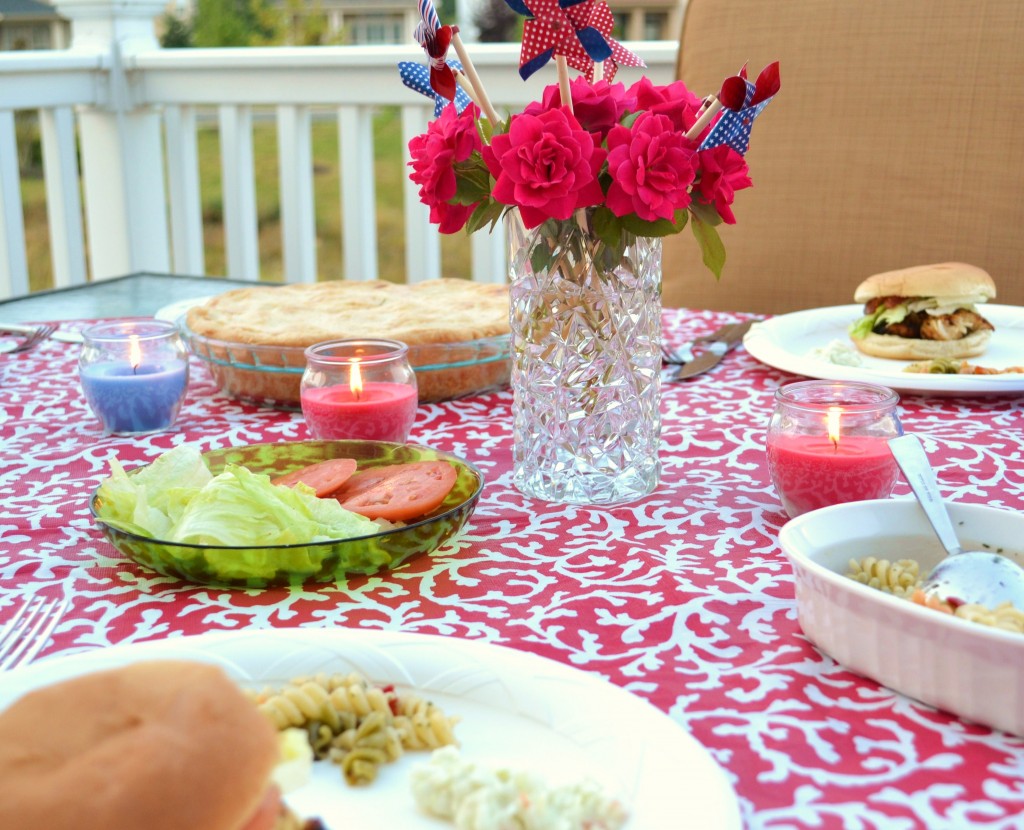 Roses from the garden hurriedly placed in a  glass, an old table cloth, disposable dinnerware, and of course apple pie.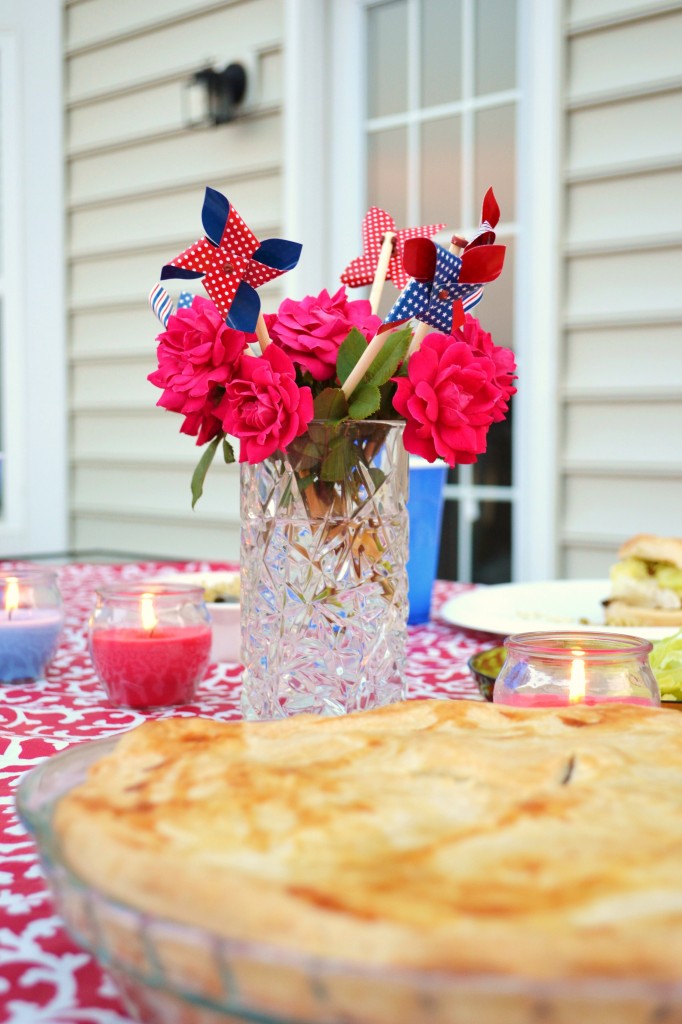 Later my two monkeys had a whale of a time goofing around with the fireworks.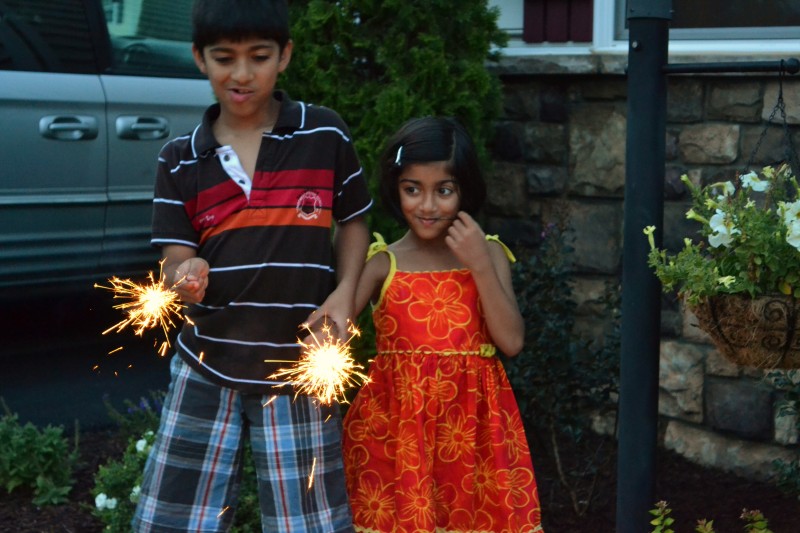 As you might've guessed by now our family has a love affair with sparklers.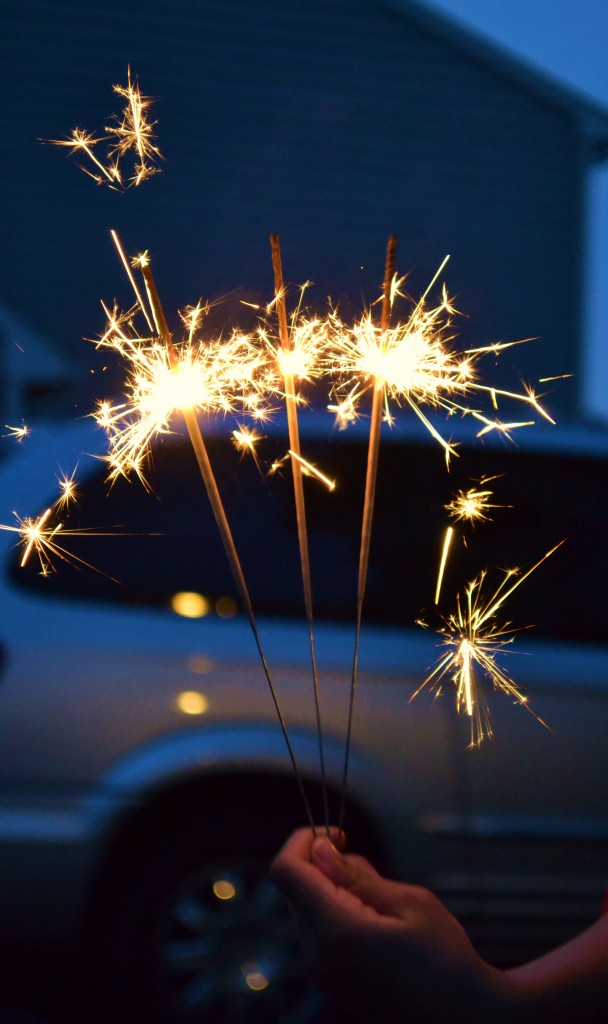 This year though the kids' favorites were the smoke balls. Were pretty to look at but I'm not too fond of all that smoke.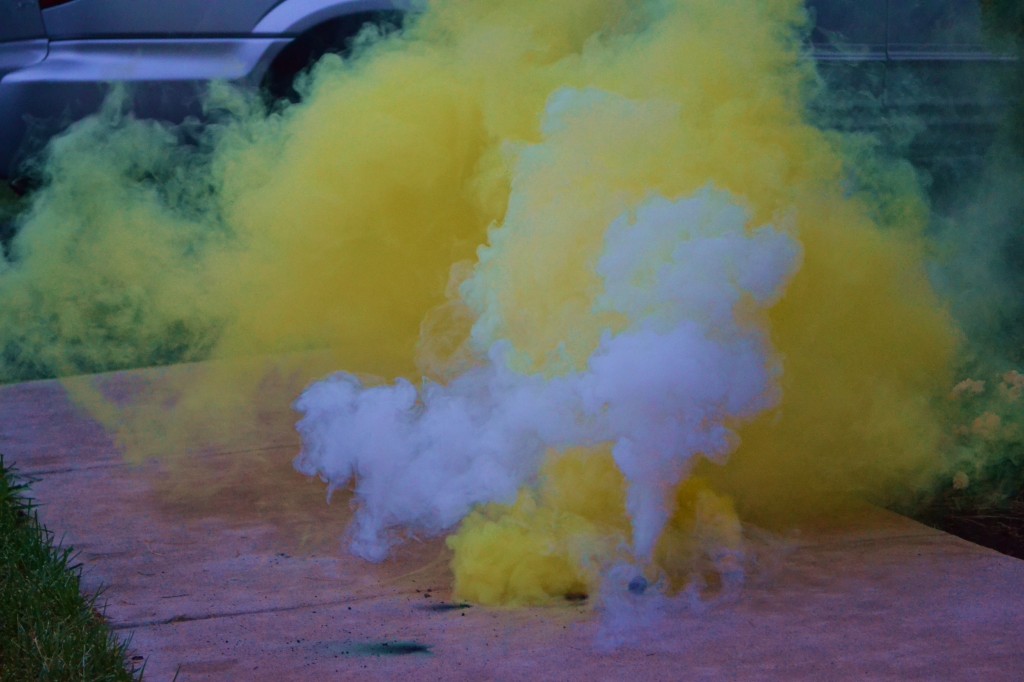 Here is to a great nation and more years of happiness in our home!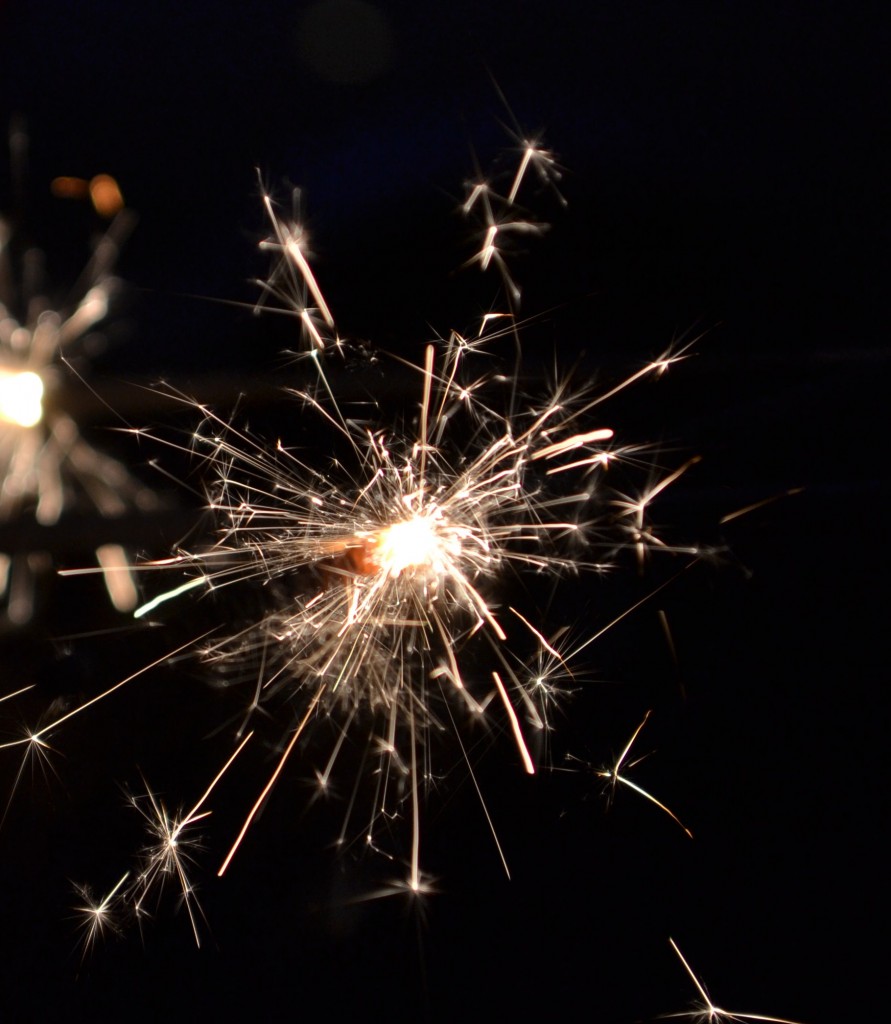 Can't help sneaking in a close up of the centerpiece. By the way I got the pinwheel picks from Michaels for $1.99 on sale.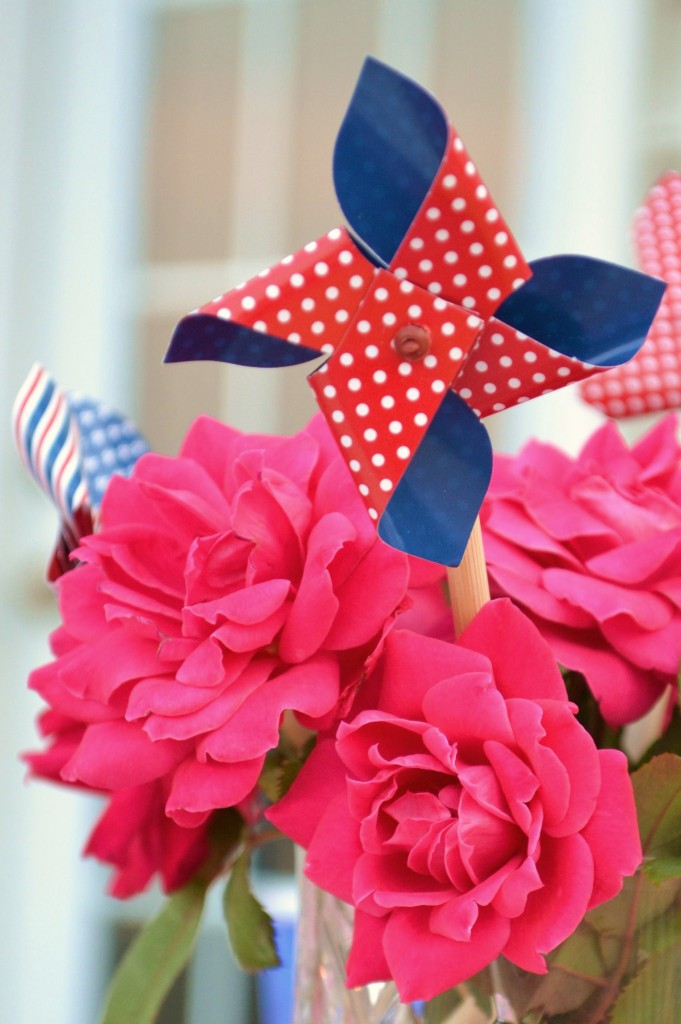 How was your holiday? What did you all do?