Remember the plate I messed up while experimenting with plate painting? I badly needed to salvage that one to fill up my plate wall but even after several attempts, removing the paint was a pain. Would have required a lot of nail grease, I know that is not  a real word but that is  the only thing close to elbow grease that I could think of. I even tried nail polish remover, the marker just wouldn't budge.
To refresh your memory, this is what I'm talking about.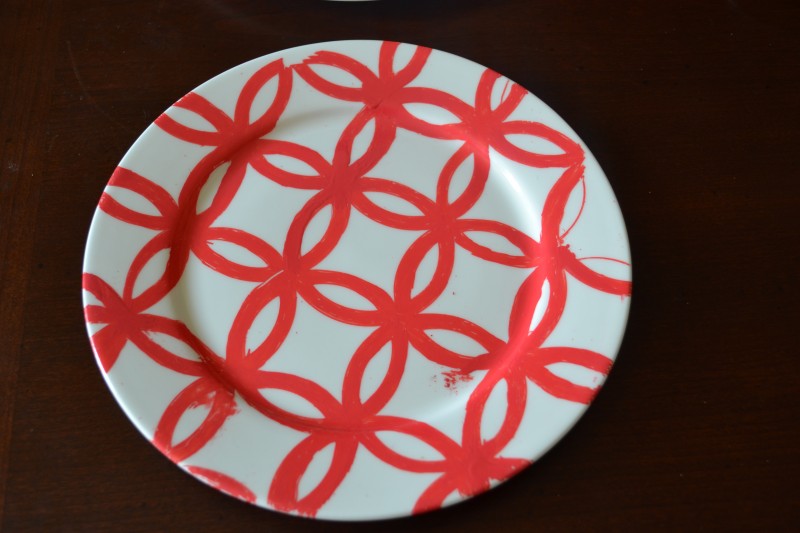 The first thought that came to my mind was to cover up the mess with decoupage. I really liked how my previous decoupage project, the vintage newspaper decoupaged canvas, went. And voila.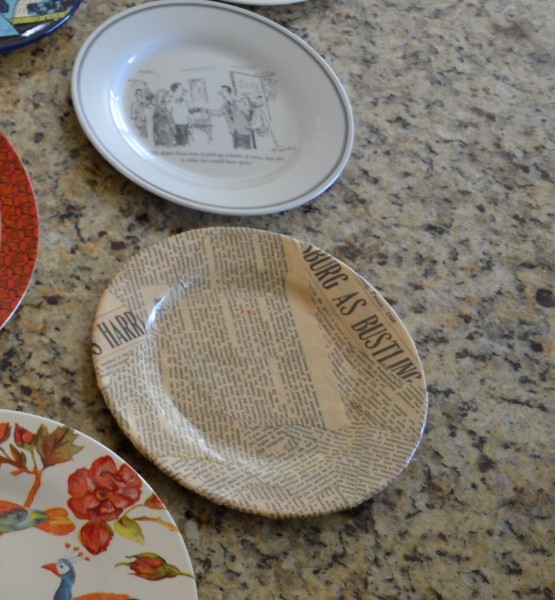 Sorry, totally forgot to take a pic of it separately in day light. So here is a sneak peak of my plate wall (still trying to figure out the right layout).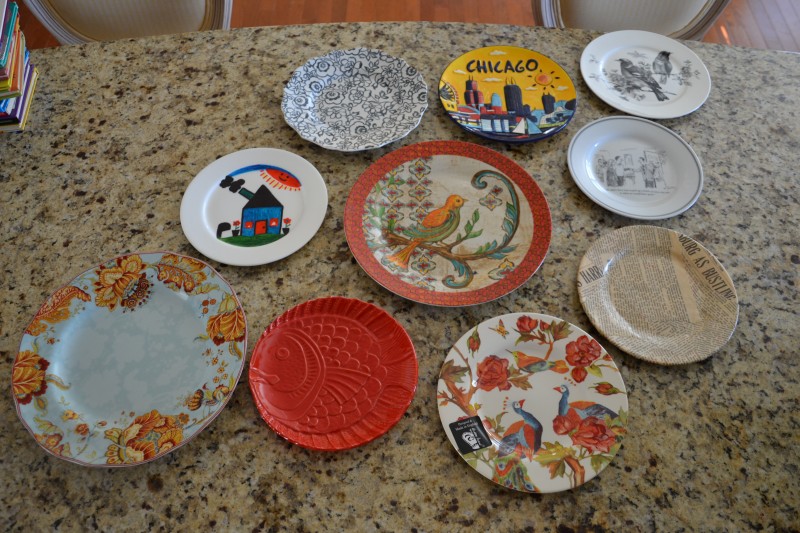 Now that we're done with big reveal here's how we go about it. You will need,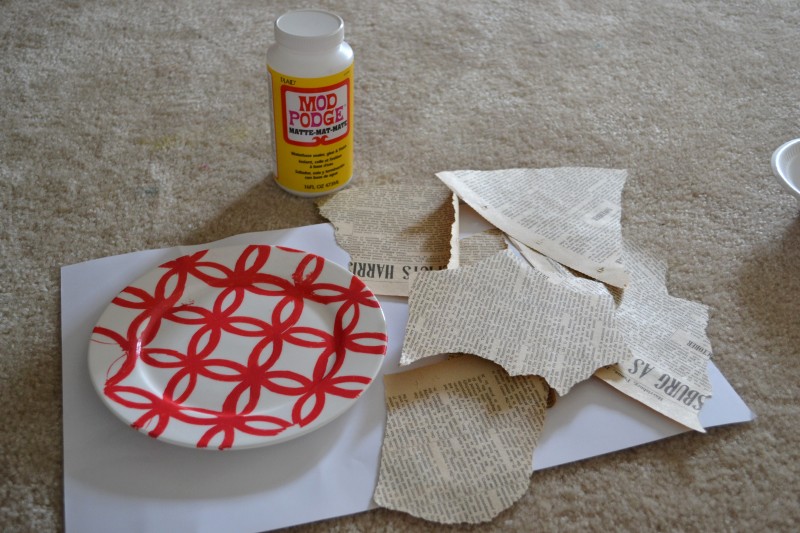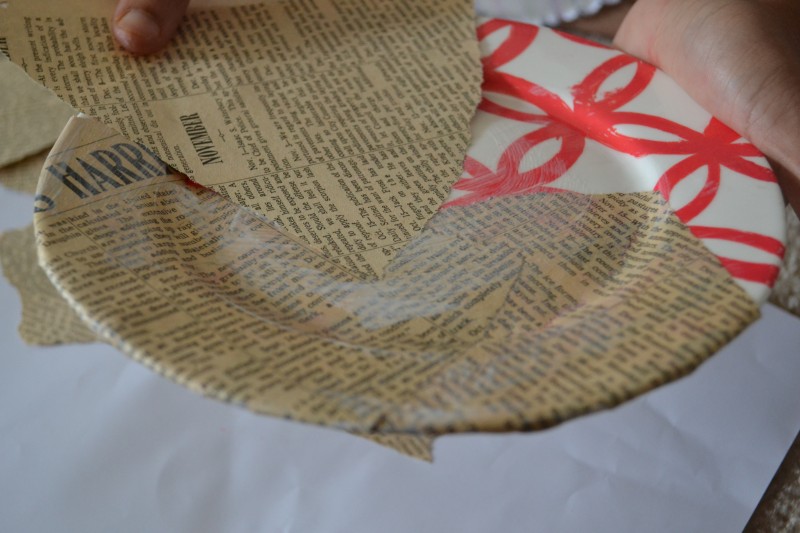 Again cover with more mod podge, smoothing out any air bubbles.  Once you are satisfied with the look you can stop.
The red paint underneath was showing even after 2 coats. This is after 2 coats. Ignore the paisley. I had tried to see if a paisley pattern would work in the center, which B totally ruled out. But you can see the red paint peeking through.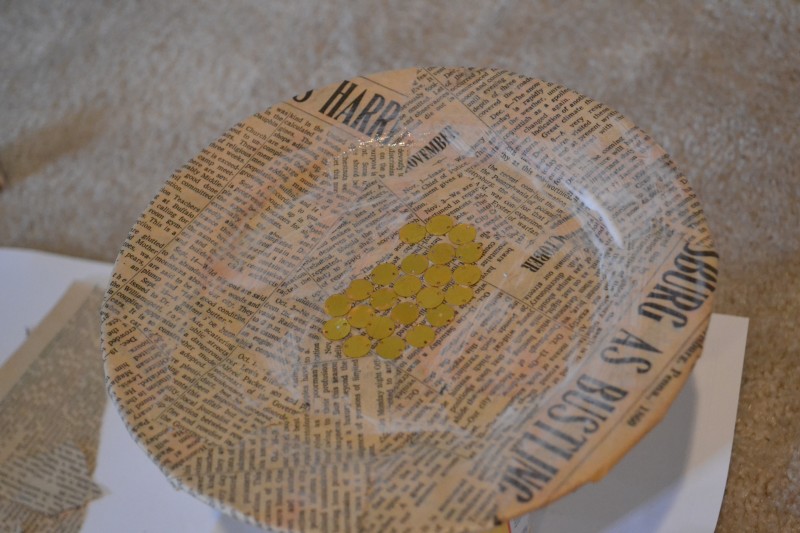 We were good to go once I added another layer of paper.
That's all there is to it!
I kinda feel that it is way too plain but B thinks it is just right. I have these stick on jewels (left over from another project yrs ago) that I want to use some how.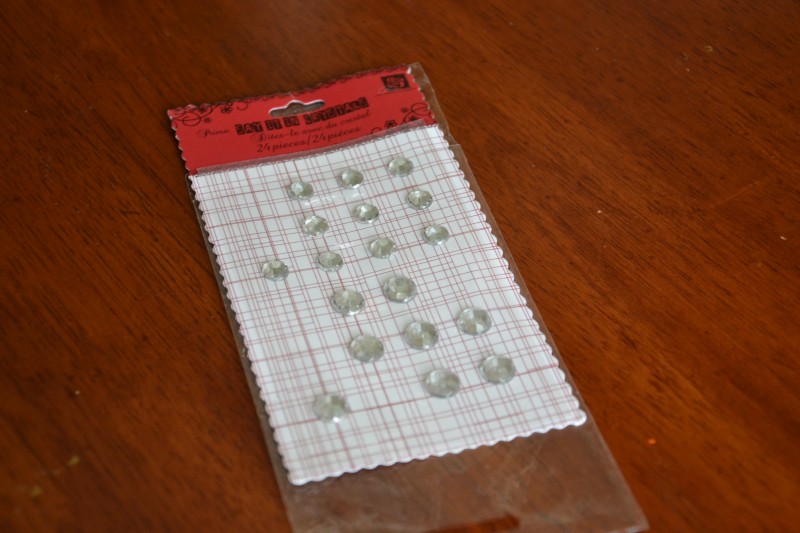 How about making an 'N' (for our family name, Nair) with those in the center of the plate? Oh, you're wondering why my last name is different?  🙂 It is still my maiden name (long long story, will make for a post in itself).
Those stick on jewels might not be enough to make a good size N. Might need to get more but you get the idea? So how many yays for the rhinestone N? How many nays?