On the 15th of every month we look at Pinterest for inspiration. If you haven't checked out Pinterest yet then you should…..soon.  It is like an online pin board where you can pin all the great ideas you come across on the internet. More about it here.
Today we take a look at a few fabulous light fixtures that you can make your self. You'll be surprised at what most of them are made of! Like this diy chandelier by Parlour. Any guesses as to what this is made of?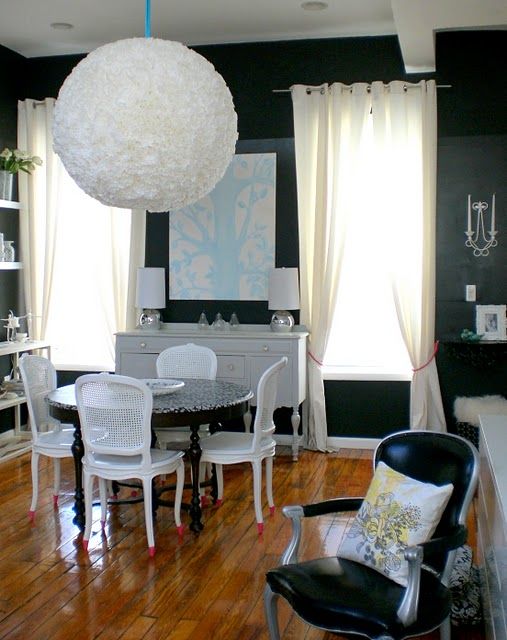 I bet you wouldn't have thought of….coffee filters? 🙂 Ya, that is made by gluing coffee filters onto a round paper lantern! A variation of this using cup cake liners is also very popular.
How about this chandelier from a wedding tent made by Ruffled?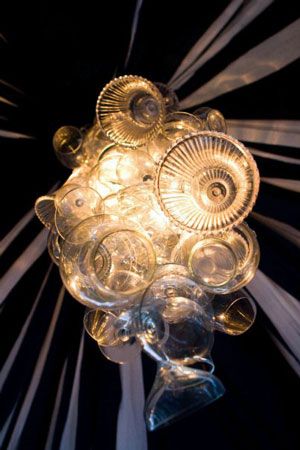 The bride made the light using wine glasses, old vases, and other glass containers that she found at thrift stores!
This modern orb diy chandelier was made with galvanized wire and hanging light kit by Hommaker. Totally cool!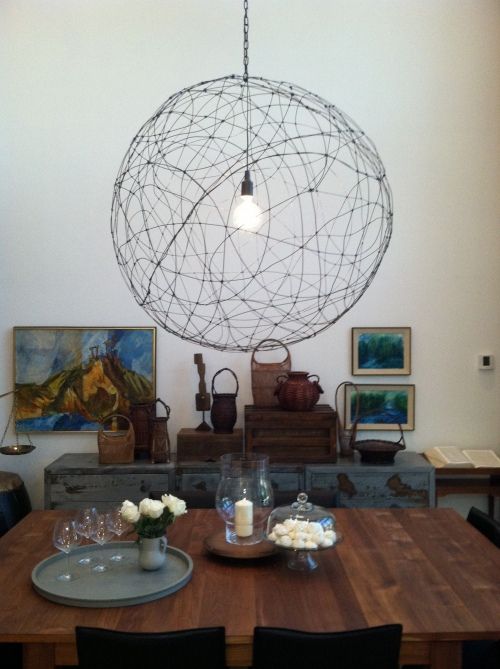 Have you DIY'ed lamps? How did it go? I've been thinking of doing one for my closet. Any tips?