Much has been written about the American front porch, a space that bridges the gap between the public outdoor and the private indoor areas. However after World War II with the profusion of cars,TV, and air conditioning porches receded in popularity in the US.
The upper and lower porches on Southern plantation homes like this one is a perfect example of their heydays. All pics courtesy Houzz.
Lately, there has been a revival of interest in porches, which is great.  Here is a newer home with a lovely front porch. Adding this onto my dream home list.
If you tend to associate porches with traditional decor then you've got to take a look at this beauty. What's not to like in this inviting entry?
I guess here in the US, porches have mainly been a southern thing because of the warm weather which meant that folks could enjoy the weather much longer. Same holds true for the tropics. I've grown up with porches and have always loved them. I'm glad we found a house with one, albeit much smaller in scale.
The traditional Kerala homes used to have wraparound porches called irayam or veranda that wrapped around even the back of the house! Pic via www.remax.in.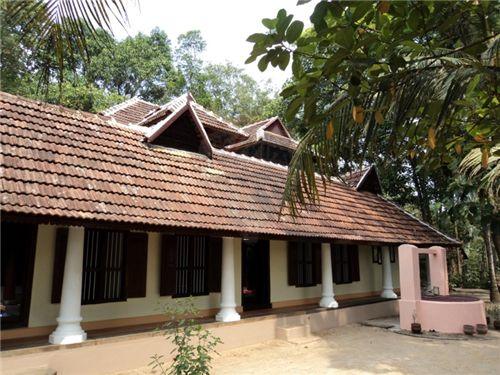 Porches are not just restricted to to the Americas or Asia. They were a mainstay in most Spanish colonial mansions as you can see here.
Another one that is going straight to my wish list, this tropical porch from Hawaii.
Are you a big porch fan too? How do you like to decorate your porch?