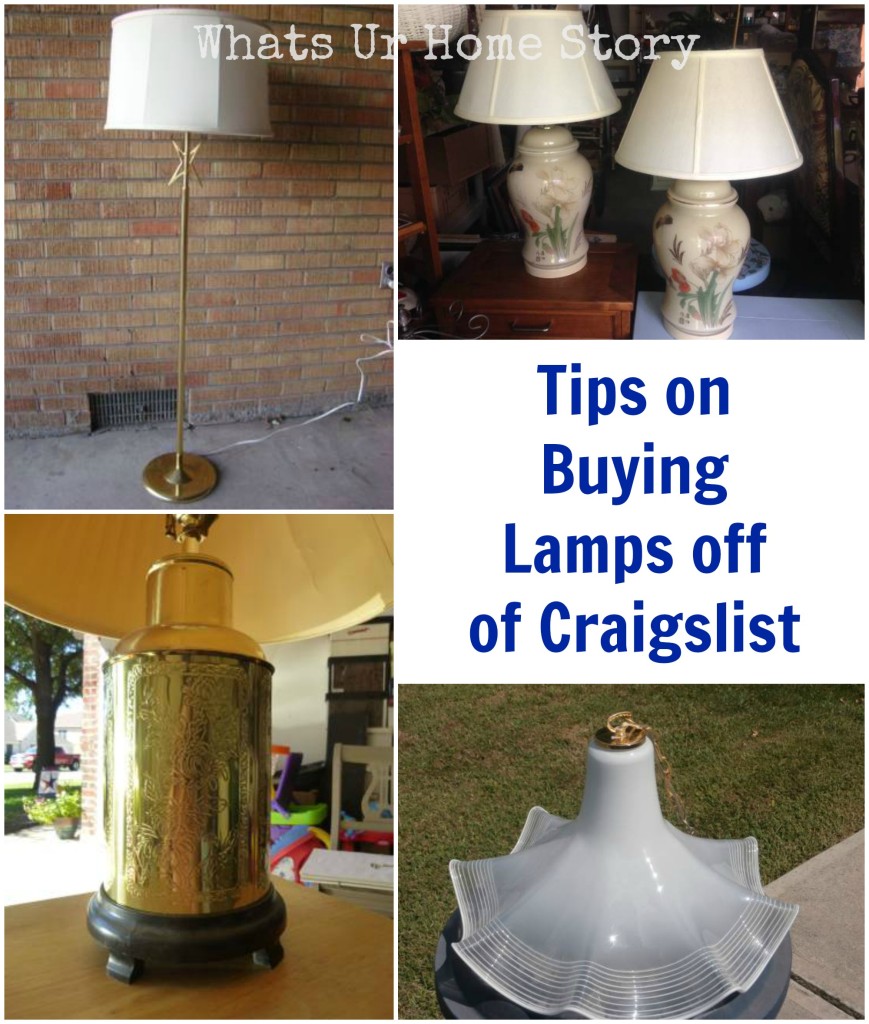 Off all the things I have bought off of Craigslist, from furniture to curtains to paint, the only time I have had second thoughts on whether to go ahead with the deal is when I'm buying lamps. I really don't know why I get uncomfortable when it comes to lamps. Maybe it is 'coz I generally look at vintage lamps and am not often the best evaluator of 'vintage'? Or it could be as simple as, "It is an old lamp, will it work?" In either case I go to great lengths to ensure that I'm getting the real thing.
But wait, why would anyone want to get a lamp off of Craigslist / yard sale groups or thrift store for that matter? Couple of reasons; first one of course is it is cheaper than buying new but what excites me more is that you can find very interesting and unique lamps. Or you could be desperately trying to find a match for a lamp you bought years ago (remember?).
Whatever the case let's say you've found a great looking "vintage" lamp that would be perfect in your home. Now what do you do?
Research, research, research the type of the lamp and style. See how much similar lamps are selling elsewhere and or on Ebay. I even search the image to make sure to get an idea of what it is worth.
Once you've ascertained that the piece is in fact vintage and the price is on par with what is out there check the date of the posting. If it is 'new 'respond immediately giving the earliest pick up date. I know folks generally recommend same day pickup or next day. In my case that never works out as I have a 2 hr commute each way from work and by the time I get home it is nearly impossible to go pick things up. I usually let the seller know of my situation and most often people are understanding and will wait for you to pick up during the weekend.
If the posting is at least a week old then counter with a lesser offer. By now they would be willing to negotiate so that they can get rid of the item. Mostly people are updating their decorating and want the old lamp out.
Once at the seller's ALWAYS plug the lamp in and make sure that it works.
Check for the quality of the base. As long as the base and wiring are good you should be able to reuse it. i.e. A torn lamp shade can be replaced, a new finial can be easily found at any hardware store, a can of spray paint can fresh any base up, a little Brasso and elbow grease can liven up old Brass etc.
While we are at it why don't we do a quick search on Craigslist and see if we can find some great deals?
I'm 99% sure these Oriental Ginger Jar lamps are listed by the same lady who sold me the painted glass lamps last year. $50 for both in DC. Imagine these 2 beauties with black (on the outside) and gold (on the inside) drum shades. Classy, right?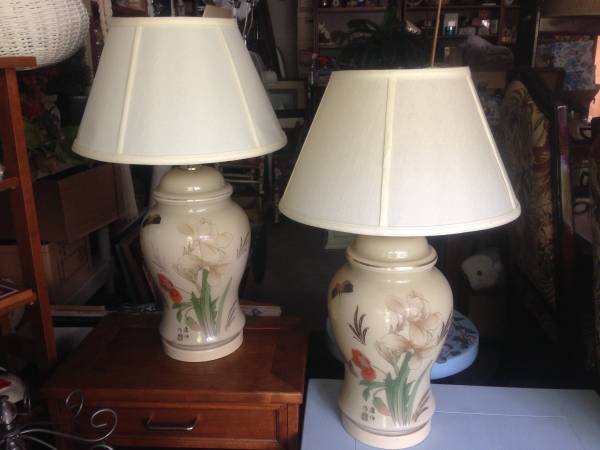 In Denver, CO this beautiful mid century brass lamp with an atomic star is listed for $40. Again all you need to do is change out the lamp shade.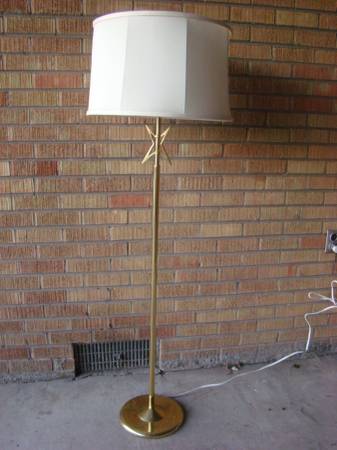 Wish this engraved brass lamp with an Asian inspired floral design was available here and not in Austin, TX. 🙁 Would have been perfect in my future craft room.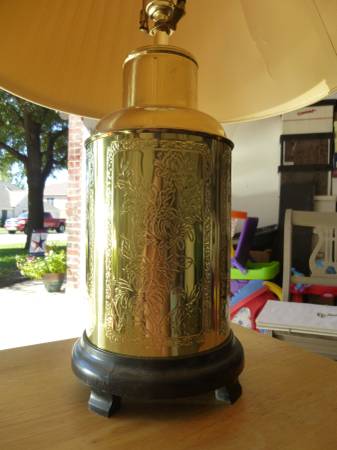 Another mid century find, a retro chain lamp shade from 1960's or 70's in Queens, NY ($60). I can see it work its magic over a breakfast table or a work table in a mid century mod home.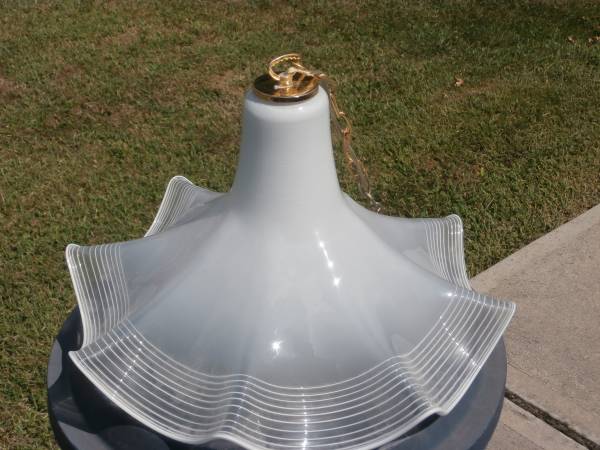 Have you bought lamps off of Craigslist? Any other tips?