What could be better than living in the 'burbs of the nation's capital, in the heart of all the Cherry Blossom activity, this time of the year? I even commute into DC every day of the week! But little did I know that glimpse of the blooms that I caught last week across the Roosevelt Memorial Bridge when took the bus into work instead of my usual Metro would be my last this year. Our April weekends have been so jam packed with kids' activities that the closest I've come to a cherry blossom this year is this, in my neighbor's yard. 😛 (Want to know how it fells to be in DC in Spring, you can read more about our last time at Cherry Blossom festival here.)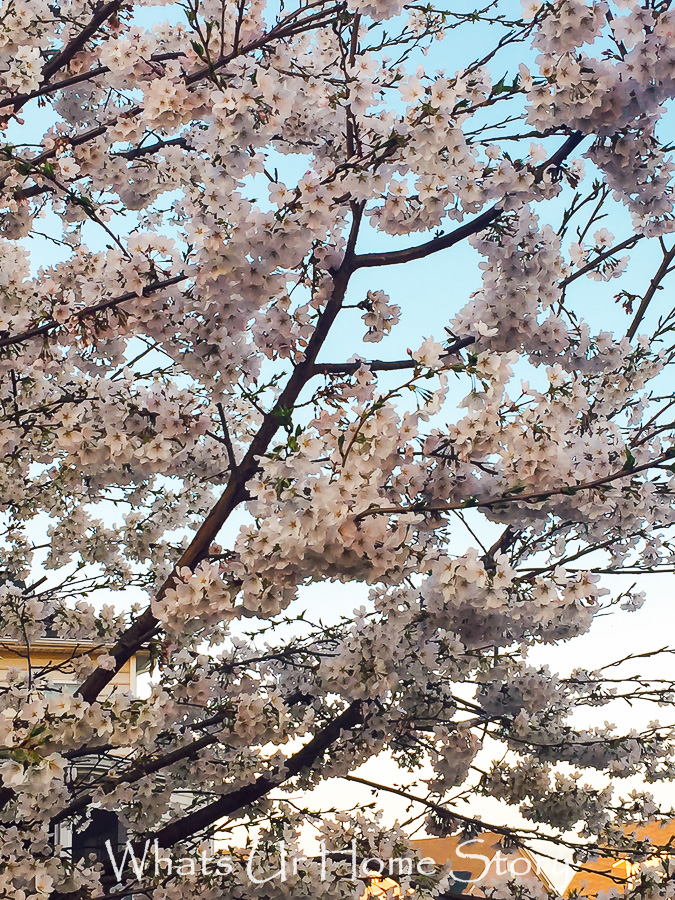 Busy weekends also mean  that I haven't made much progress on my list of half finished projects. 🙁 🙁 🙁
Don't worry not all hope is lost. There's some exciting news. Today we finally brought the Lotus out of its winter hiatus.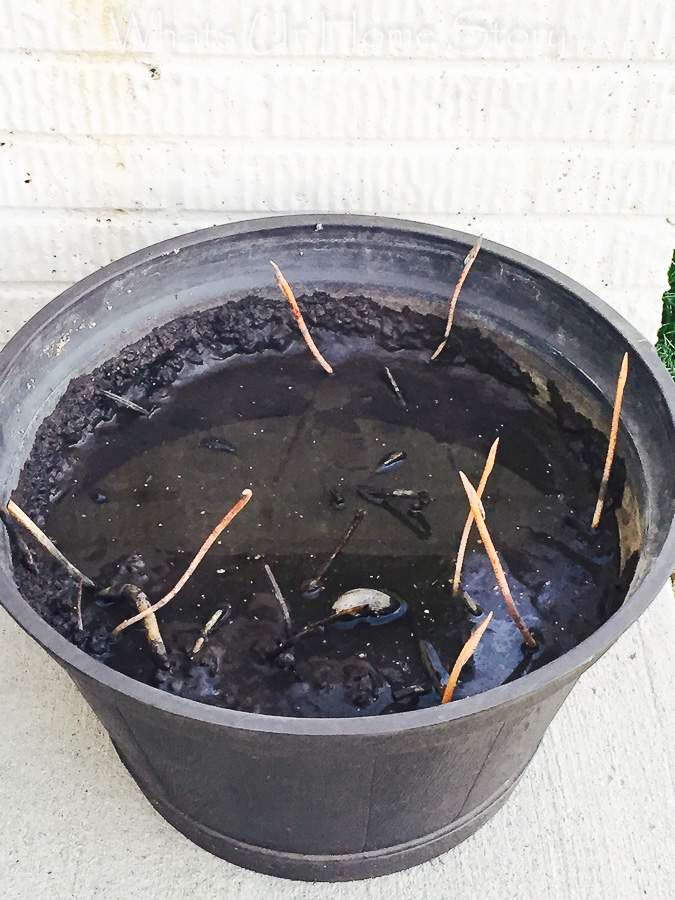 That might look totally gross and smell even worse (it really is) but that there my folks are new shoots! Even new leaves!!!!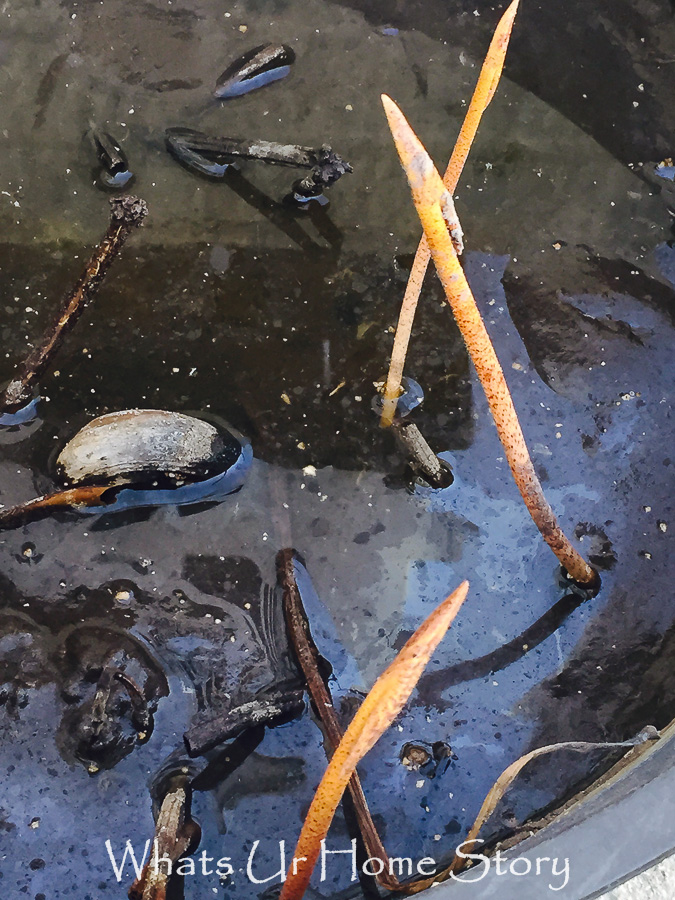 The container had been in the unfinished area of my basement all winter long completely covered with a poster board and some wood planks. Who would have thought new growth will sprout in that kind of conditions? But it did!  Last year I had planted it too late in the season for it flower so this year hopefully we'll get to see some big and beautiful Lotus flowers.
How was your weekend? Did you get to enjoy the beautiful Spring weather and blooms?