As you all know, we were all set to go for the 100th cherry blossom festival in DC this Saturday. By the time we wrapped up the kids' weekend activities it started raining, washing away all our DC plans. The curse lives on………….all the 11yrs that I have been in this country I had made plans to see the cherry blossoms in DC every spring. Something or the other comes up the last minute and we end up cancelling the plans except for last year. Looks like all that hooplah by me last year kinda jinxed it. Anyway, I'm not going to let that kill my spring spirits. Here are a few pics from last year.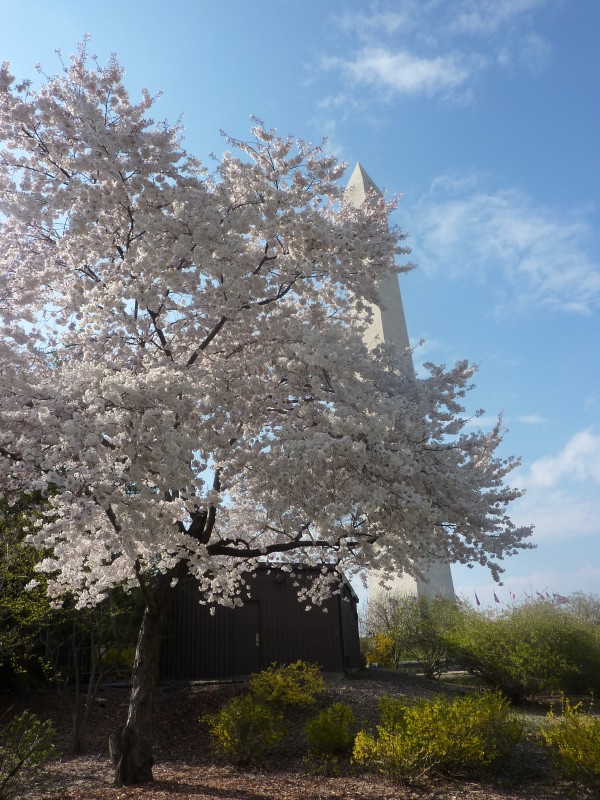 With the monument in the background.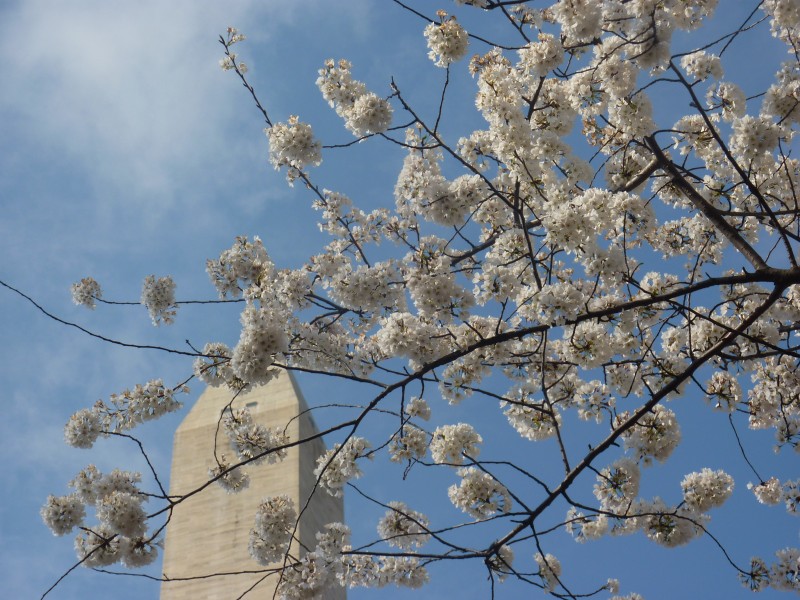 The tidal basin in all its glory;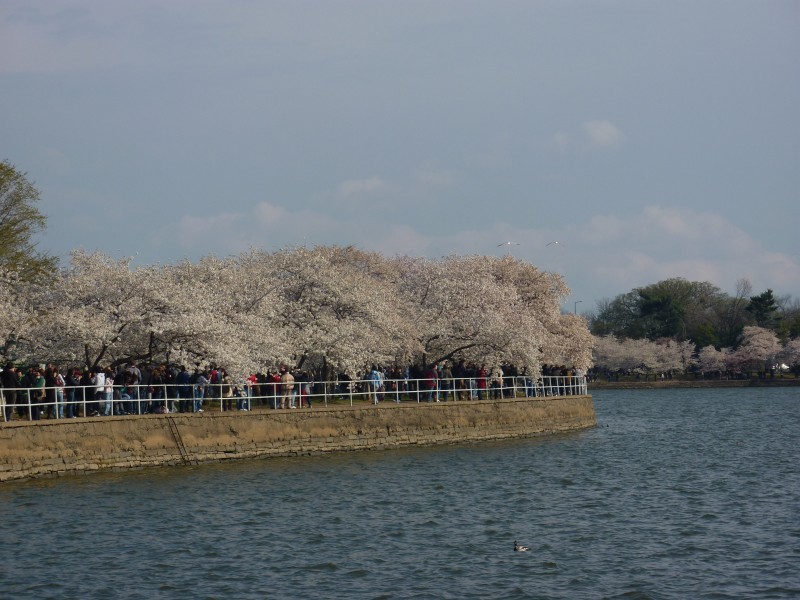 The quintessential Jefferson Memorial shot;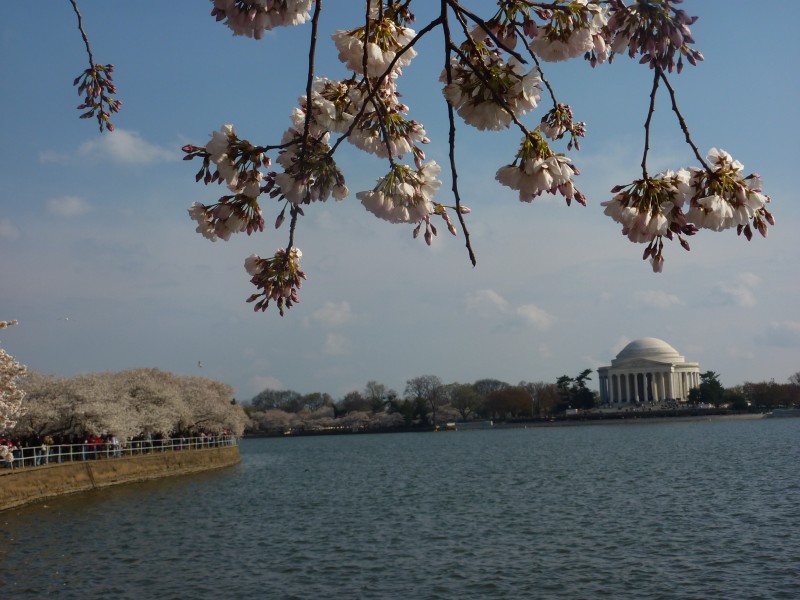 Under the canopy,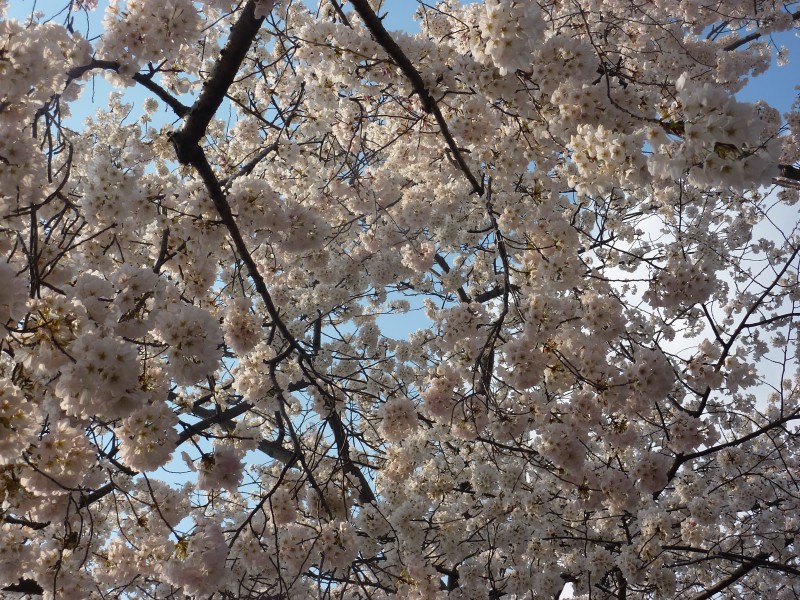 Now that you have had your fill of cherry blossom beauty, do you want to add some to your decor? This beautiful bedding from Macys has been on my radar for quite some time now. Unfortunately it is currently unavailable. I remember it being reasonably priced too, around $100 for the king set on sale.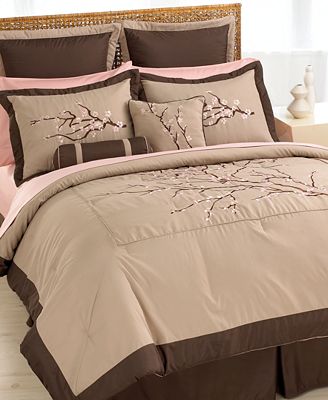 Another one I found was this mordernish take on the cherry blossom from West Elm, the duvet cover and shams for $89. Looks that that might also be out of stock.
modern bedding design
by
West Elm
This rug from Target was on our short list for our family room. The price varies from $104.99 to $299.99 depending on the size.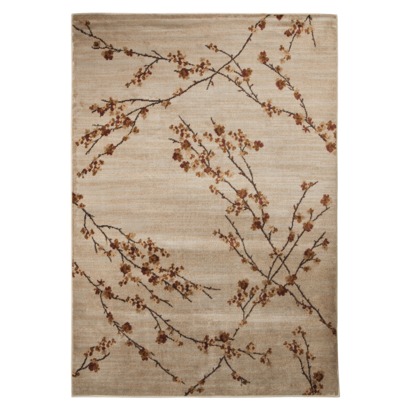 These abstract cherry/plum blossom paintings (from Amazon) are popping up everywhere nowadays.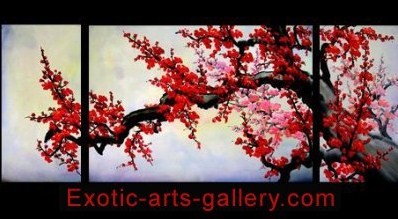 Here is a similar painting for much less at Overstock.com.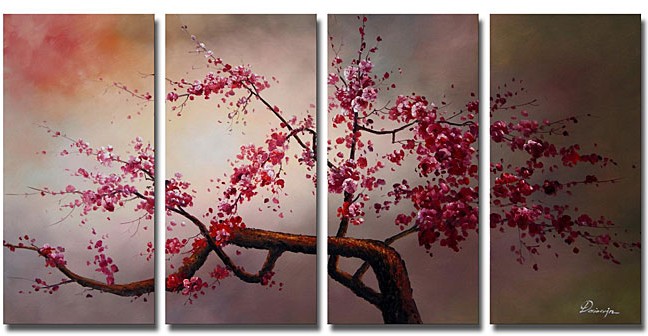 If you do not want to spend that much dough then you could go the wall decal route like this one from Etsy for $58. Will look great in a girl's room.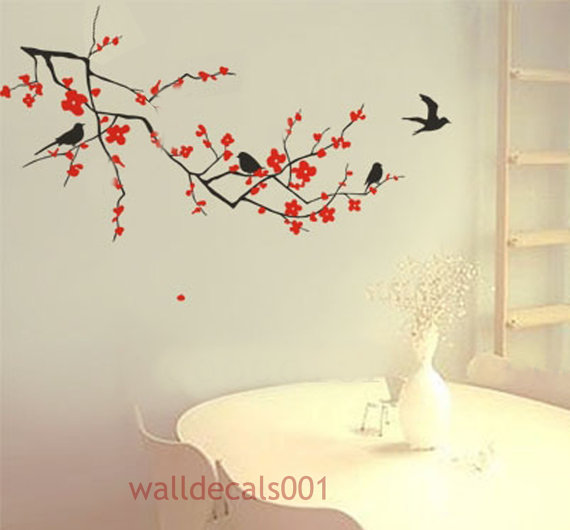 If you are feeling adventurous enough you could even make your own cherry blossoms from paper as seen in this tutorial and stick them in a vase.
What do you think? Are you feeling the cherry blossom love?
Want know about another curse that we've had to live with?