By now you guys know about my bird love. So it might not be much of a surprise to you when I say I'm seeing birds everywhere. No, really….it's not because I have an eye for birds, the stores are full of bird decor. Maybe it is a spring thing?
This bird plate at TJMaxx was for $3.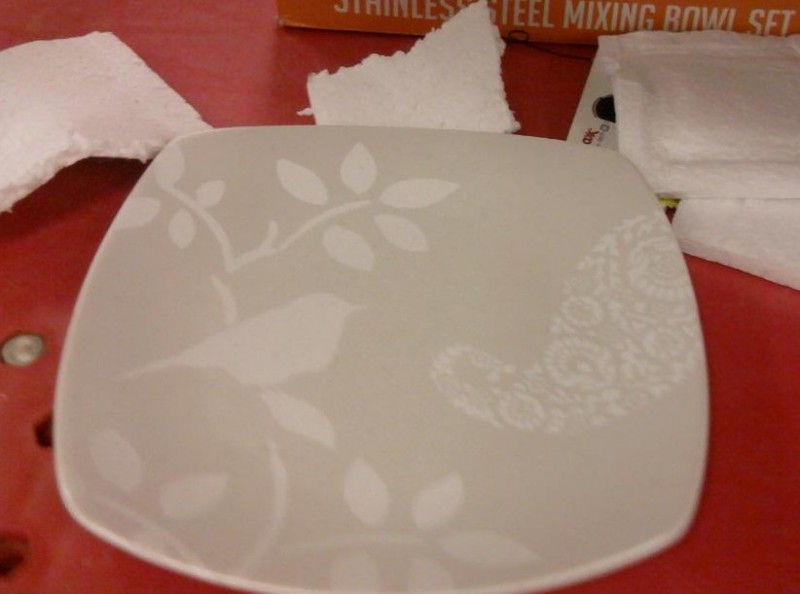 And look at all these bird pillows again from TJMaxx. Pure temptation, man……I should be given an award to resist all that!
Beige and white for the neutral loving folks for $22.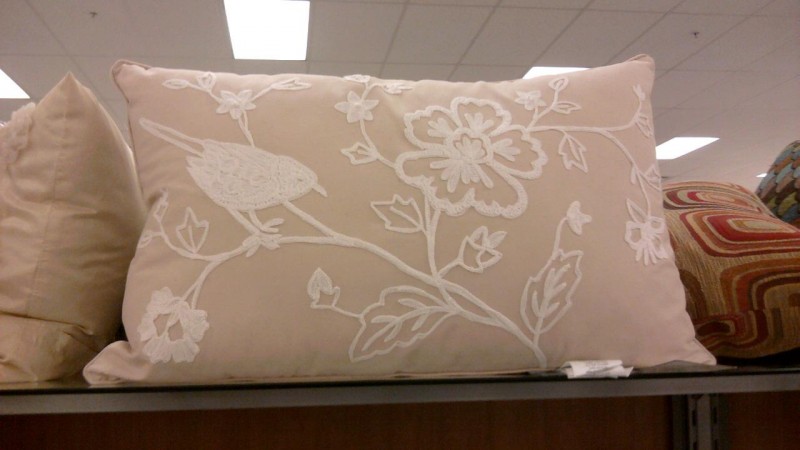 A cutesy colorful one for $16.99.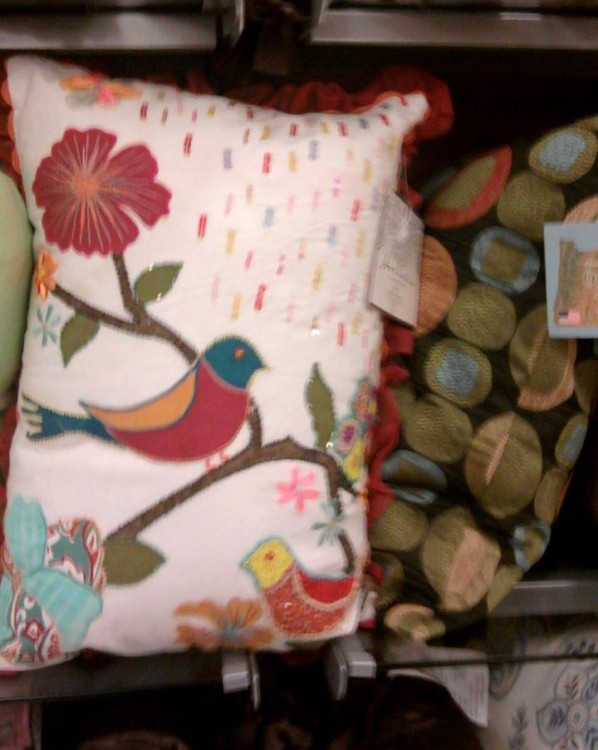 A green bird pop of color for $19.99.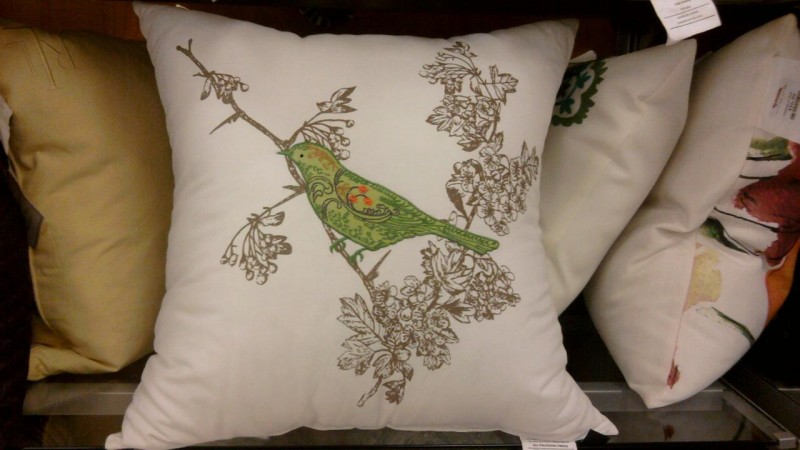 And oh, so pretty plate with tiny birds on it for $3.99.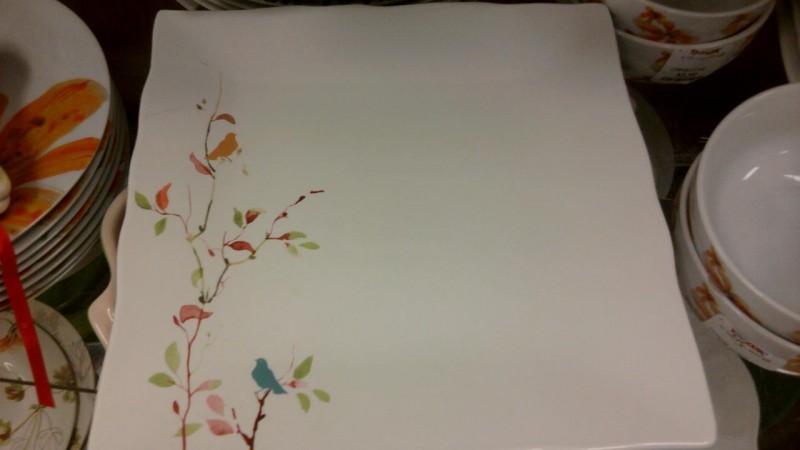 That's not it. Look at these birdie figurines, all in the $6-$9 range.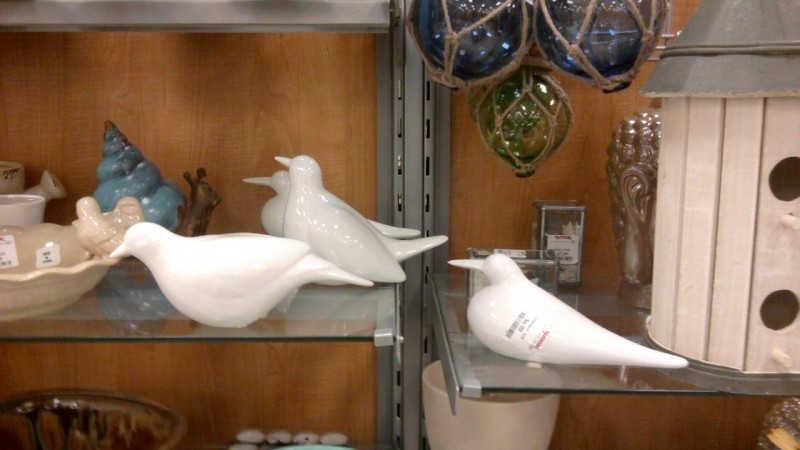 Seriously, people? I'm not going into a TJMaxx anytime soon. There was even a shimmery bird candle on the clearnace aisle for $3, which I thought I took a pic of. Looks like I didn't.
Spotted……birdies at Target, for $9.99!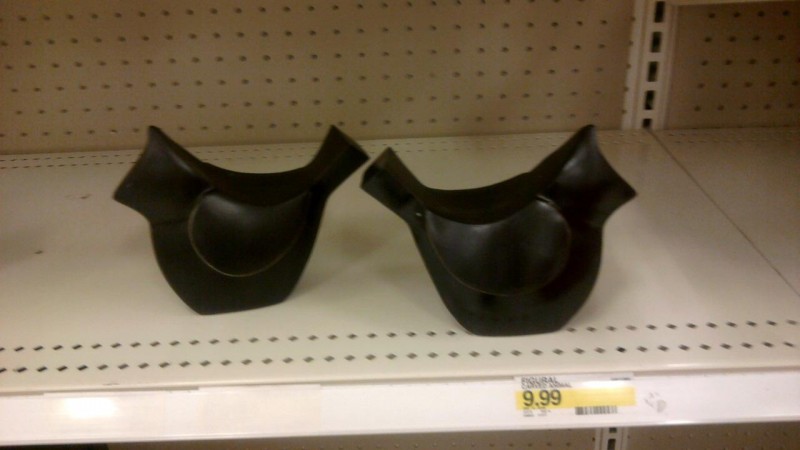 Look at this whole flock out at Michaels!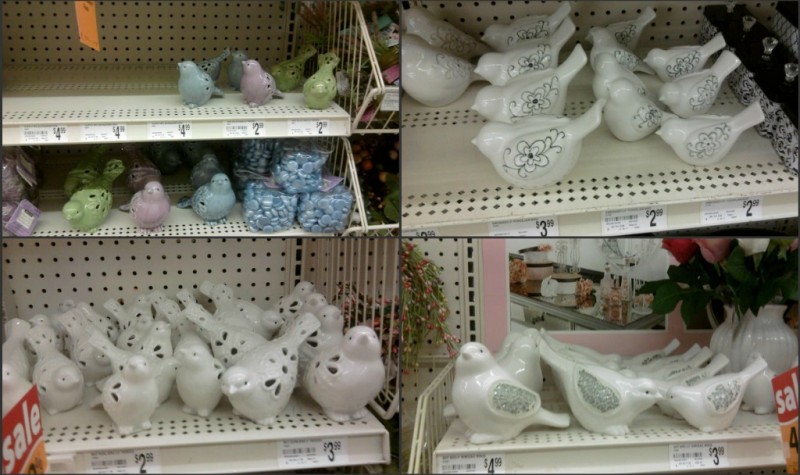 They even had owls, though I think they kinda look sad. Not in love with the two dimensional statues.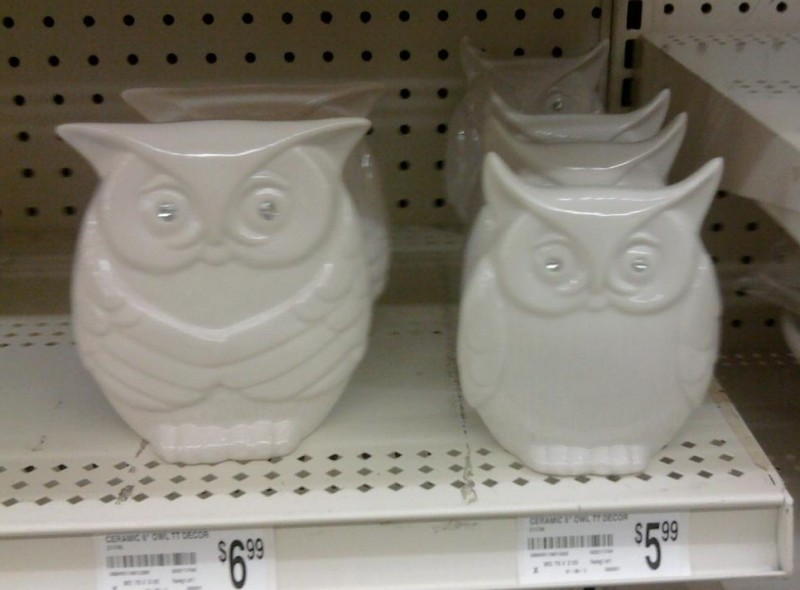 The last straw, these bird plates at Tuesday Morning for $3.99! Finally I gave in and bought the middle one.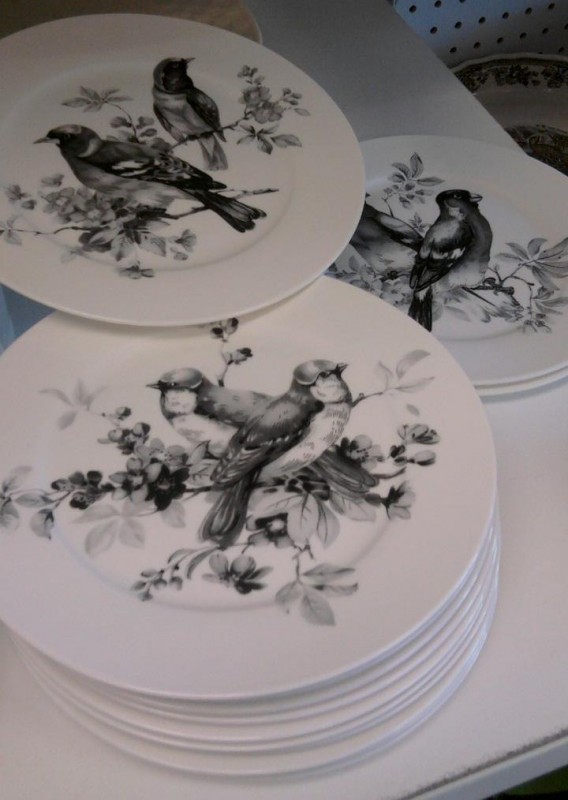 Moral of the story: Not stepping into those stores anytime soon.
Have you seen birds around in your neck of the woods lately?