I have a stack of postcards that B's good friend and colleague Clay sent him from around the world. Clay transfers graffiti and patterns off manhole covers on streets onto canvases to create mesmerizing art. Sorry…. don't know the exact details, have yet to meet him; maybe the next time we are up in NY. Here is a sample of his work. This one is from the streets of Barcelona.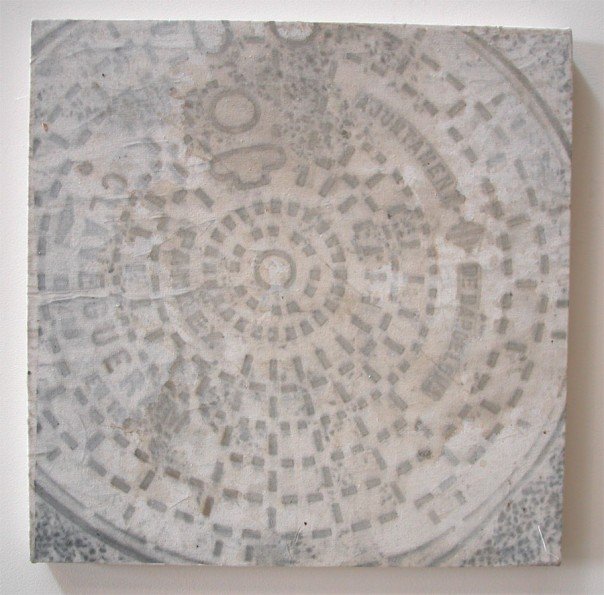 From Memphis, Tennessee;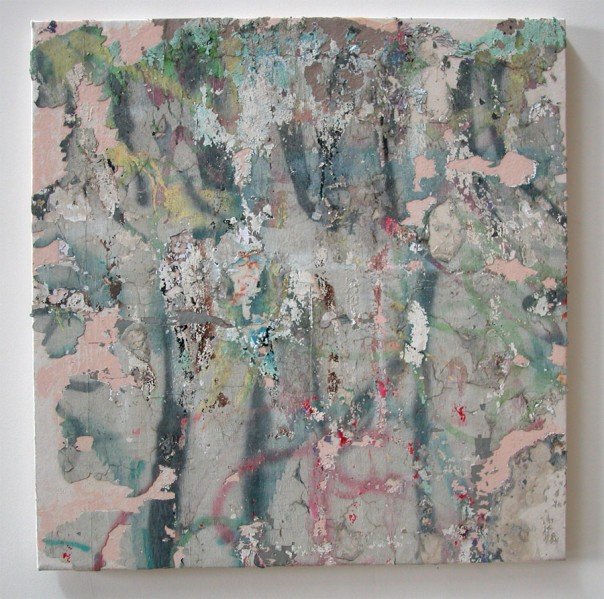 From Nagoya, Japan;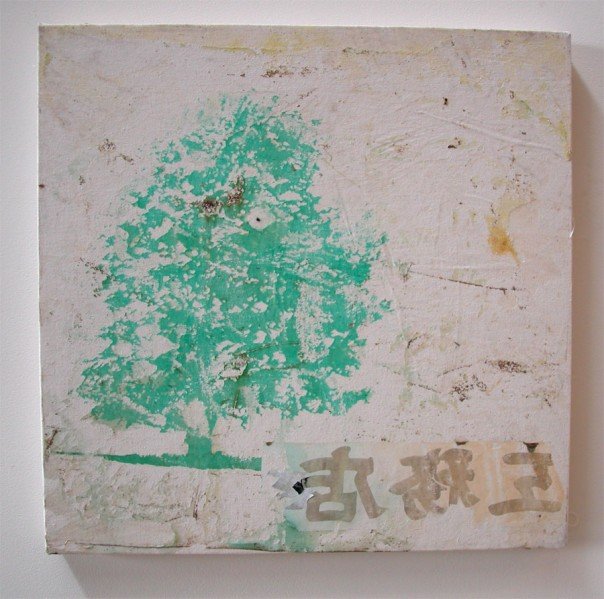 Now that you've seen a glimpse of Clay's artistic side, take a look at some of the postcards that he sent us.  He manages to pick the most striking cards every time. Even his notes/stamps on the back look so good that I have to frame some of them showing the backs.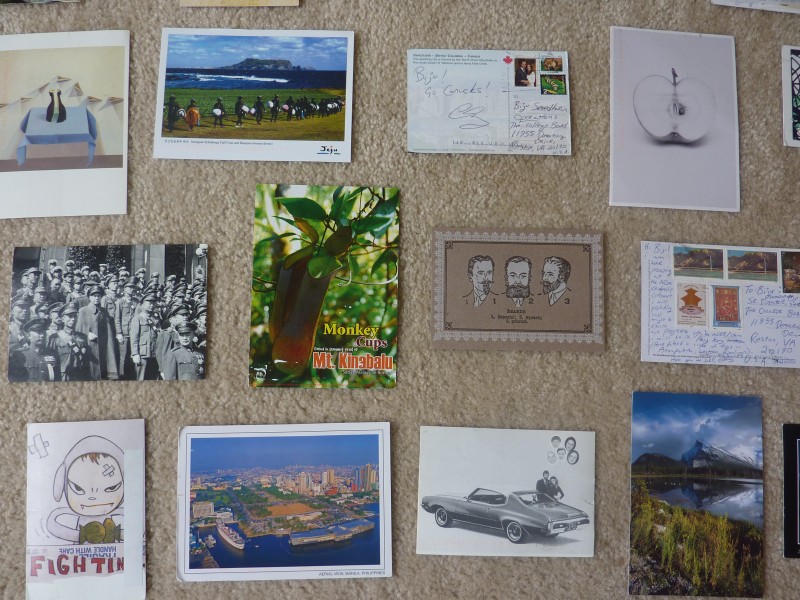 I know, the blog world is rife with framing post cards and creating a gallery. What a great way to display all these special treasures! It is so much fun for the kids too.
Since these hold a special meaning to B, we are planning to hang these up in our office.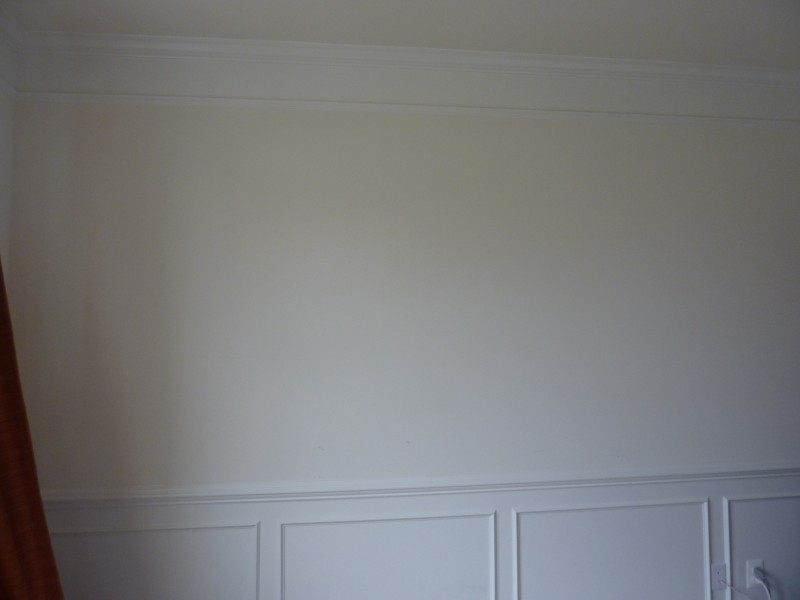 This is the wall that we plan to hang the postcards on. Yup, the room is still all builder white.  Got big plans for the room; need a new desk and some shelves. In terms of paint, I am hoping to go grey, that too a nice rich and supple dark grey. After an online search I've have narrowed down the paint color to these: TimberWolf Gray from Behr or Dark Granite from Behr or even Farrow and Ball's Off Black. Do you guys have any recommendations?
 Coming back to the post cards, this is just a rough pattern of the lay out.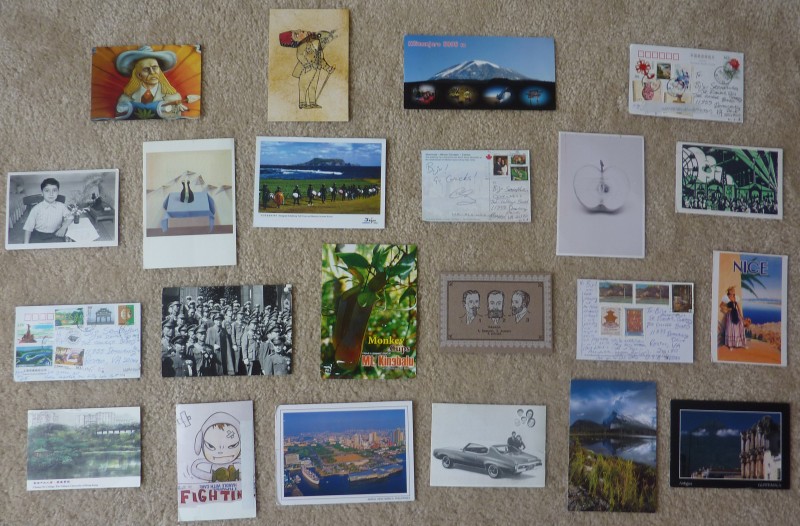 The most difficult task has been finding frames. Garage sales, Goodwill, and thrift stores, haven't been of much luck. Was planning on getting them from Ikea when I saw these at Big Lots.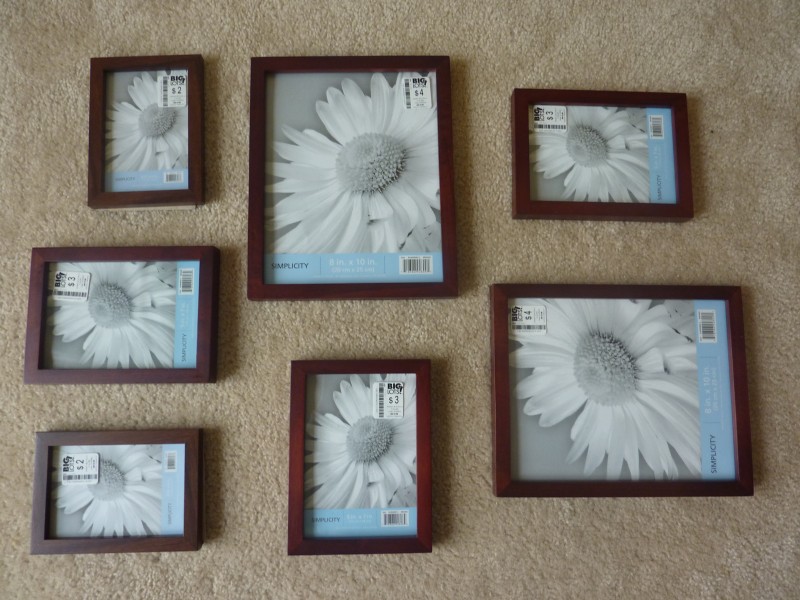 I ended up getting 7 frames to see how it would look.  I'm kinda liking it. Most likely will paint them white and use a white mat to highlight the postcards. I would still need 14 more frames if I'm going to frame all those cards. Still not sure if that would fill that wall up? May be I can mix in letters or numbers that have a connection to us? What do you guys say?