Good weather is finally here! Yay! This means I can start working in my garage again! And that is exactly how I spent the Easter weekend.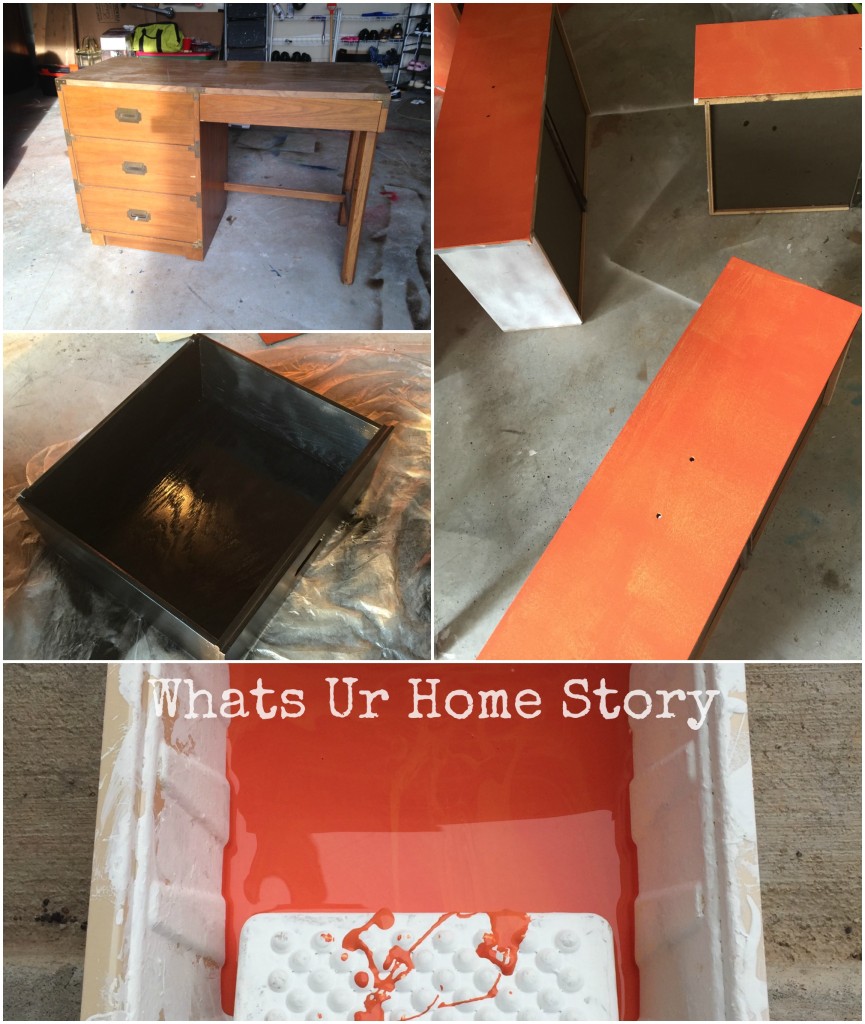 The desk for my daughter's room and the dresser for the Navy and Coral guest bedroom is all painted. They are still not done but are already looking great. Can't wait to show you. One thing I totally missed when we jumped into this Eclectic girls room makeover was that it was actually a total room/ decor overhaul! There are so many projects in the room! Thankfully I can see the light at the end of the tunnel. Maybe a couple more weeks and we'd be ready for the room reveal.
Now for a proud mommy moment.  I'm still gushing at how creative my 2 monkeys are and had to share with y'all. Over the break the kiddos participated in a T-Shirt decorating contest. There was no specific theme per se so they were free to do whatever they liked. The catch was no iron on transfer or sewing. They were also not permitted to bring a previously planned design sketch and had to design it in an hour.
My food lover and critic, Monkey #1 of course went the food route and opted for a pizza T-Shirt.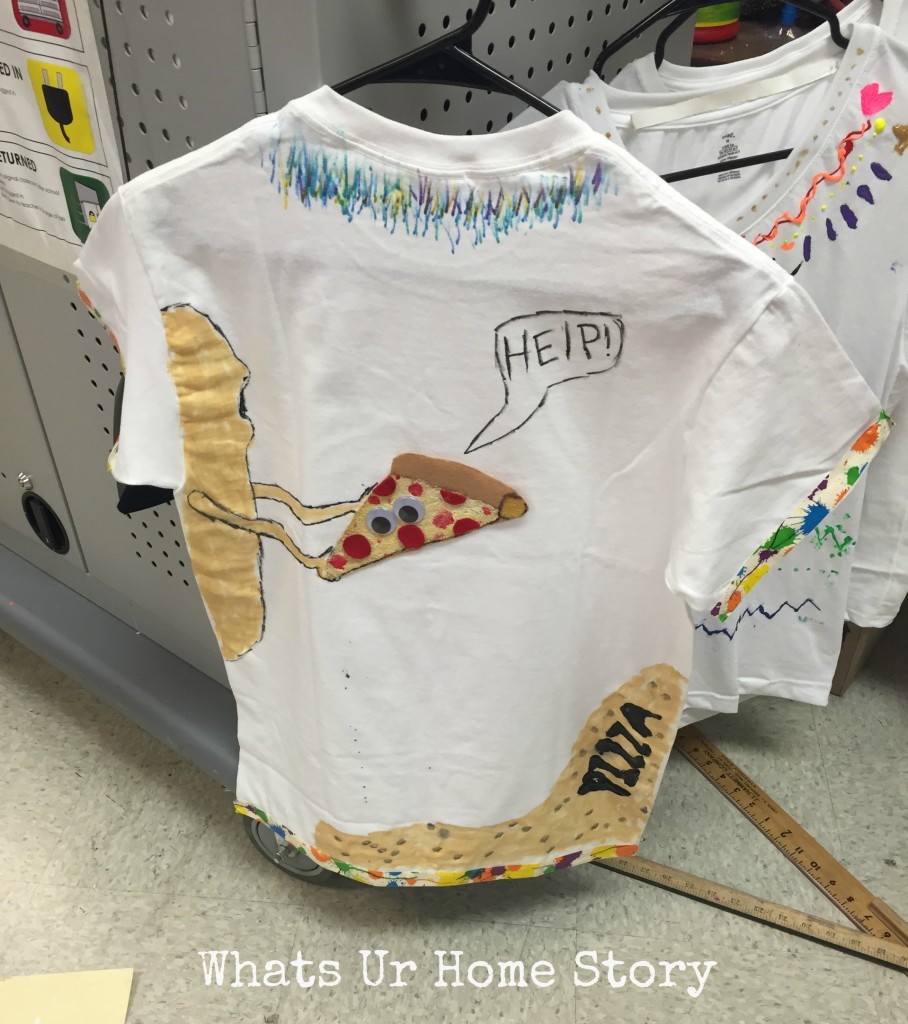 The pizza slice and pepperoni are pieces of Felt that is glued on with fabric glue while the cheese is fabric paint. The borders are Duck tape but if you are planning on T-Shirt crafting with your kids I'd suggest switching it out for ribbon, just so it is washer/dryer safe. The only oops moment……he decorated the back of the T-Shirt thinking it was the front!
My mustache and animal print crazy girl opted for her favorite color combo, pink and black. Again the border is tape 'coz she insisted on the Zebra print and we ended up supply shopping last minute and couldn't find it in ribbon. The mustache is Felt.
It seems her original plan was just the rectangle, mustache, lace around the neck, and borders but she accidentally spilled pink paint on it and decided to mask the spill by creating the rustic pink dots pattern. That's some quick thinking! See her T Shirt entry from 2 years ago.
What were you all up to? Finished any projects?