Over the weekend we were volunteering at a kids talent competition in our local community. The kids took part in a lot of the events too. So all the four of us ended up spending the day at the event with a ton of other friends. It was the first time our kids got to experience something like this. They had a lot of fun hopping from one event to another with their battalion of friends just happy to be participating, enjoying every bit of it, and not stressing out over the competition itself. My monkey #1 (standing) water coloring with one of his friends and on the right, my monkey #2. Apparently that is how she likes to paint!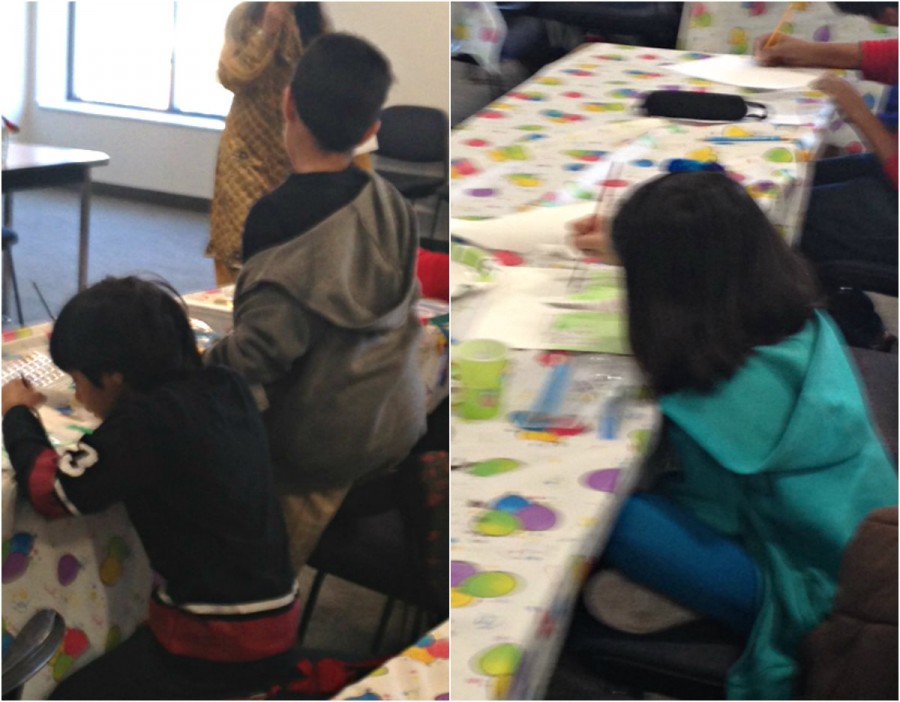 My daughter also took part in decorating a T shirt competition. The pic I shared y'day was of her practicing at home the weekend before the event. What she ended up making was a cute project idea that I thought could work great as either a framed art on poster board or just on a canvas for a kid's room. Hence the mention on the blog and this post today. Here's how the idea evolved.
From the start she was sure that she wanted a big 'S' (the first letter of her name) on the Tee. Her plan was to draw an S and some flowers with fabric markers and paint. As soon as we tried out a version at home we knew it was gonna be a disaster. Ya, what was I thinking! As every 7 yr old does she drew a line with the marker and soon realized she wanted it some other way. Then she tried fixing it with another line and then another and then more. Soon we ended up with a blob of lines! First lesson of the day for her, fabric markers are not pencils. You can't erase and go back. That's when I remembered an idea that Nayana from Cherish Dream Live posted, about a bubble wrap rainbow project that she did with her son. Bubble wrap is pretty easy for little hands to paint on and all they have to do after is to press it paint face side down. We then looked for inspiration online and she fell in love with the banner idea. So off we went to Micheals and picked out felt pieces, glue on rhinestones and  a pre-made flower. I cut an S out of bubble wrap with an Xacto knife and she was ready to go.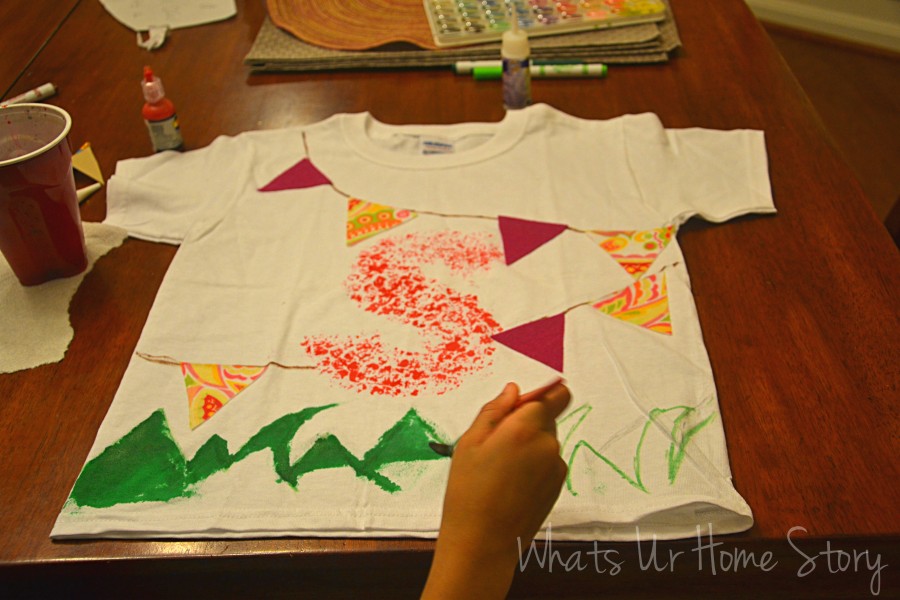 The plan was to make the S, draw/glue the banners, paint grass on the bottom, pin the pre-made flower to the neckline and add some dandelions to the grass with the glue on rhinestones. I guess in all the competition frenzy she forgot about the rhinestones. Here is her entry;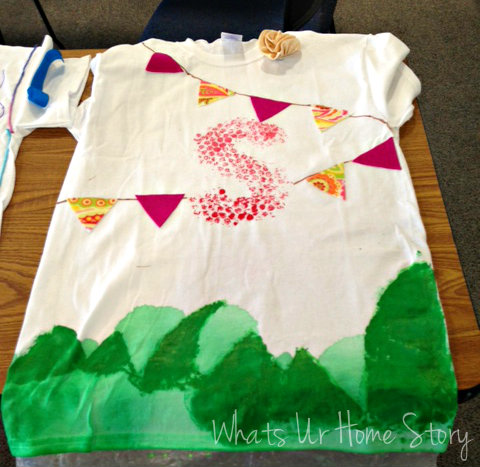 One of these days I plan to ask her to do the same thing or something similar on a framed canvas so that we can fill up the empty wall space in her room.
Do you work on art projects with your kids too? Would love to hear about your favorite ones.