Every year my gardening adventures are marked by a late start, for which I repent later in the season when my plants and or veggies don't get enough time to bloom/ fruit to their full potential. However this year I've vowed to stay on top of my game and already started work on my Spring garden. I hope this head start will bear fruit early in the season in the form of cold weather veggies and a longer growing season in general. So what exactly do you do in the garden when the air is still chilly outside?
Prep the beds
Clean the garden beds by removing winter mulch and or any dead foliage. I generally work the foliage and stems back in to soil for manure. This also includes weeding any plants that have over wintered, in my case mint. They were on their way to takeover by bed before I dug most of the roots and runners out.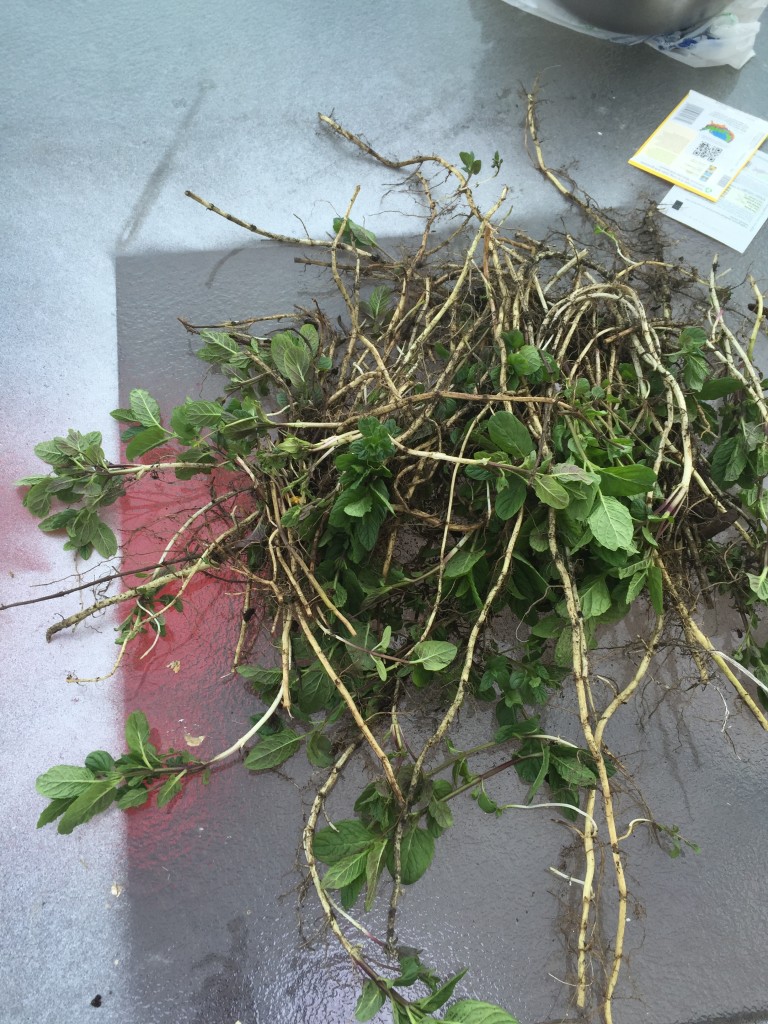 Plant cold weather veggies
Vegetables like spinach, lettuce, carrots, broccoli, turnips, radishes love the cold weather. Sow seeds directly as soon as you can work the soil. I sowed butter lettuce and carrot seeds and planted store bought turnips and radishes that had sprouted directly into the ground. Other veggies in our bed include broccoli and leaf lettuce seedlings.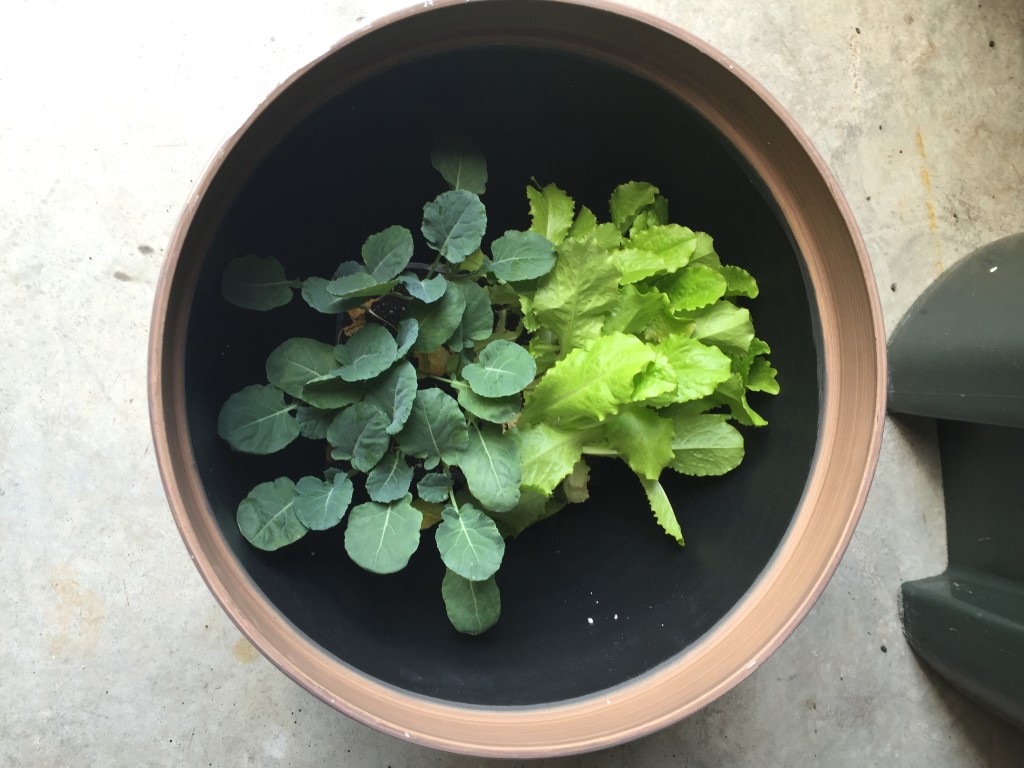 Divide Perennials
As new life emerges from the plants it is a good time to divide and transplant established perennials. Be sure to spread some plant love among your friends and neighbors. Last year one of our neighbors shared a ton of day lily bulbs with all of us when her MIL divided hers.
Plant Summer Blooming Bulbs
Now is the time to plant those Summer and late Spring blooming bulbs that you forgot to buy/ plant in Fall. Yes, totally guilty there. This time I'm adding Lilies and Irises to my Spring garden.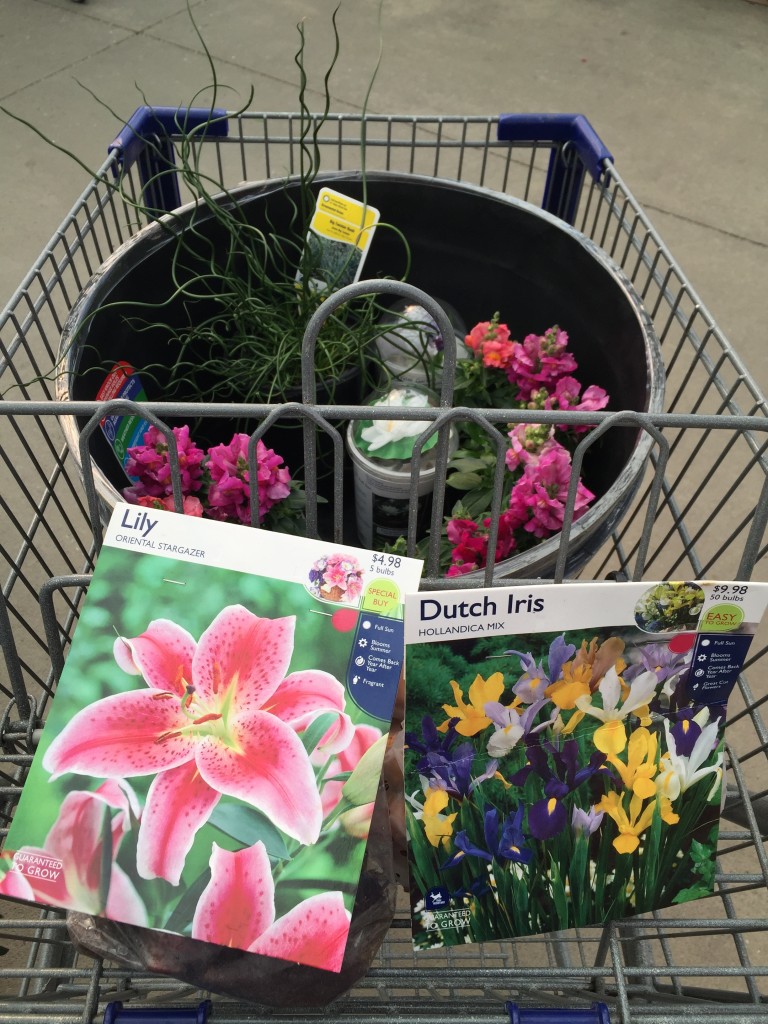 Prune shrubs, trees, and roses
If you haven't pruned your trees in winter prune them before the buds bloom. For roses the ideal time is to prune when the Forsythia is in bloom, which for us is right now. Since we pruned our roses last year we are skipping it this year.
Bring your water garden/ pond plants out from their hibernation
If you have overwintered aquatic plant either in the bottom of your pond or the basement (yes, you can do it..I've done it successfully for my lotus) now is the time to pull them out. My lotus is showing signs of new life! Yay, a big deal after my salt water fiasco last summer.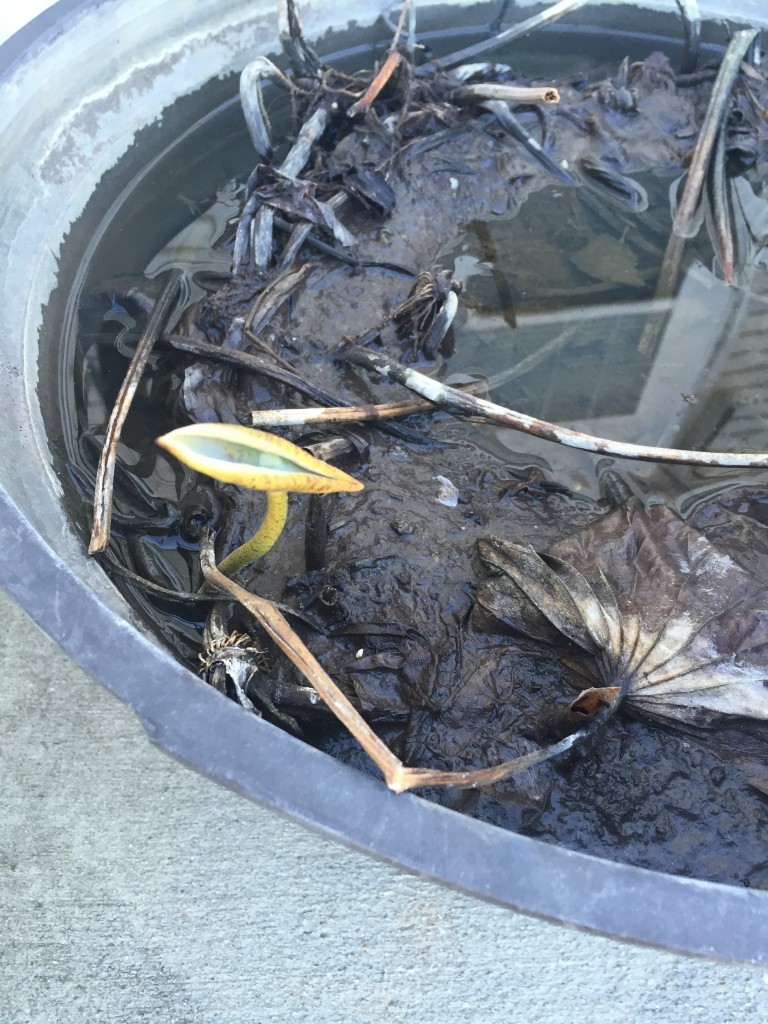 This year I'm planning to transplant the lotus and set up a water lily garden on the deck. Can you spot the new addition in the cart picture? Keeping my fingers crossed that all goes well.
Start Seeds Indoors
Recycle used egg cartons and disposable cups to start seeds indoors. Starting this early will result in healthy plants that can be transplanted without much shock once the last frost has passed.
Build new garden beds
As I mentioned above early planning goes a long way when it comes to gardening. If you plan on adding new plants to your garden then better get on that bed quick. We are building 2 new raised beds this year so that we can add more veggies to our garden. We've sketched out plans and are all set to get the wood.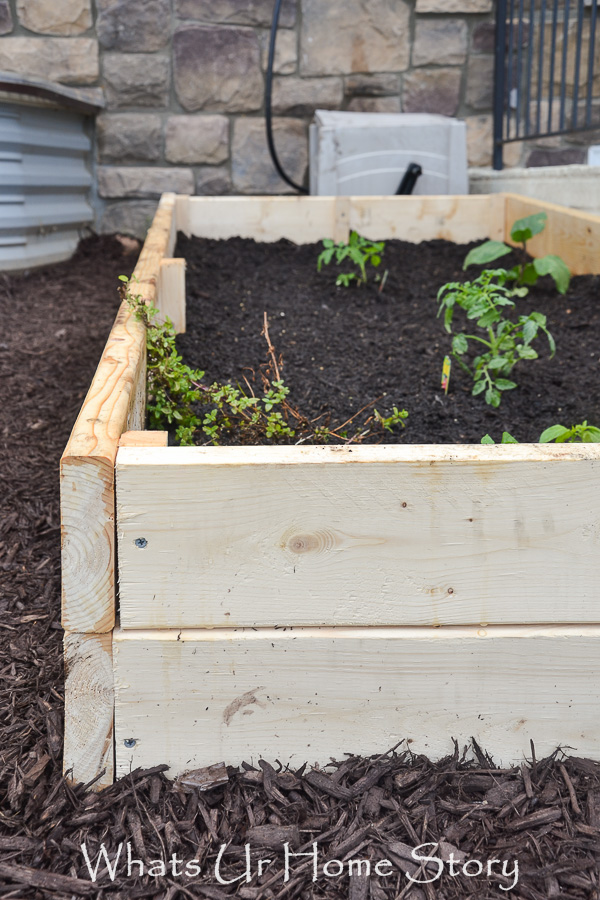 Apply mulch
The biggest advantage of mulching now is that you will have less weeds to deal with later in the season. This chore too is on our to do list for the coming weekends.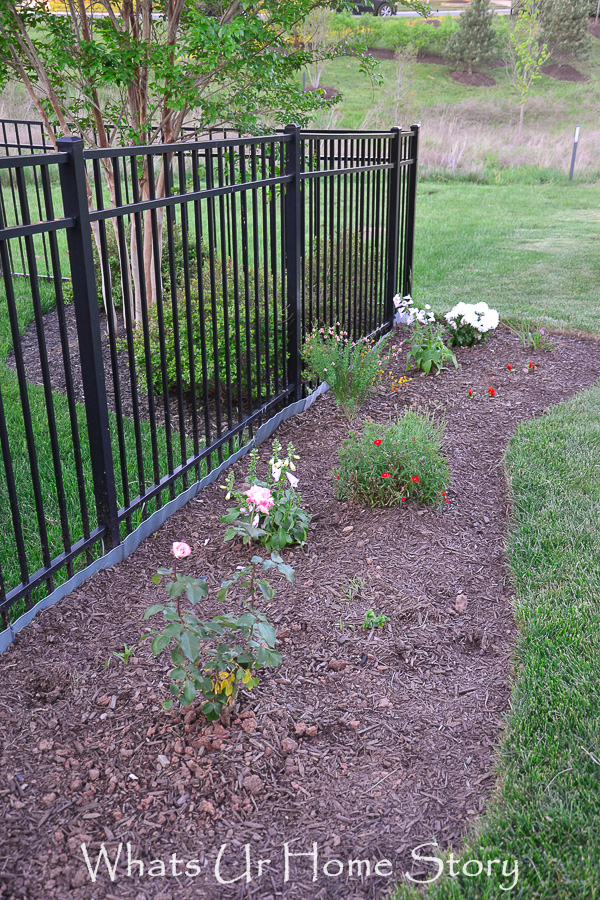 How is the weather in your neck of the woods? Ours have been so erratic that I'm skeptical of planting any warm weather veggies.