All of our weekends since mid March have been so busy that I've hardly had the energy or time to do any projects. Still we knocked a few gardening To Dos off our list. A major one, I divided my Lotus!!! It was gross, a really stinky yucky mess. Even though more than half of the roots were rotten thanks to the salt water fiasco from last summer I was able to save enough for two planters (yes I have 2 this yr!!!) and to give one set to a friend. 🙂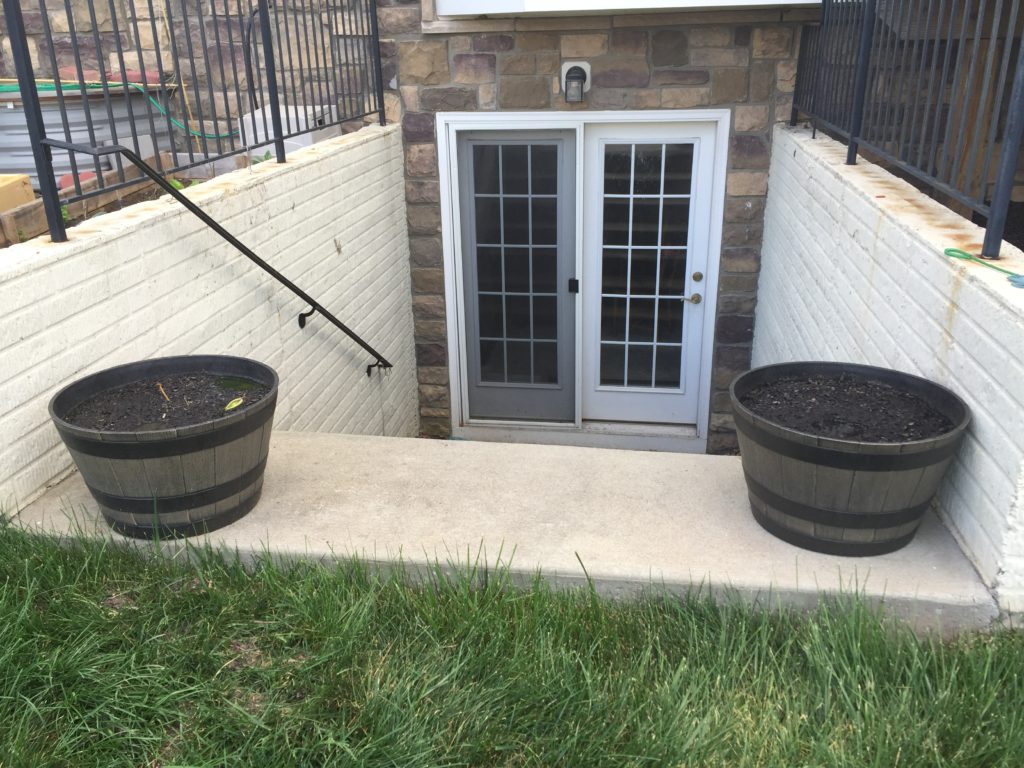 I was worried that I'd end up breaking the super fragile Lotus roots while re-planting but thankfully there are signs of life in both the planters. Keeping my fingers crossed. Hopefully I'll finally see a flower or two after 2 years!
This season I've ambitious water gardening plans which also includes a water lily water garden. In there I've got Nymphaea alba water lily aka the Cream water lily, Pickerel Rush, and Big Twister Rush or the Giant Corkscrew. All the plants and the planters were from Lowes.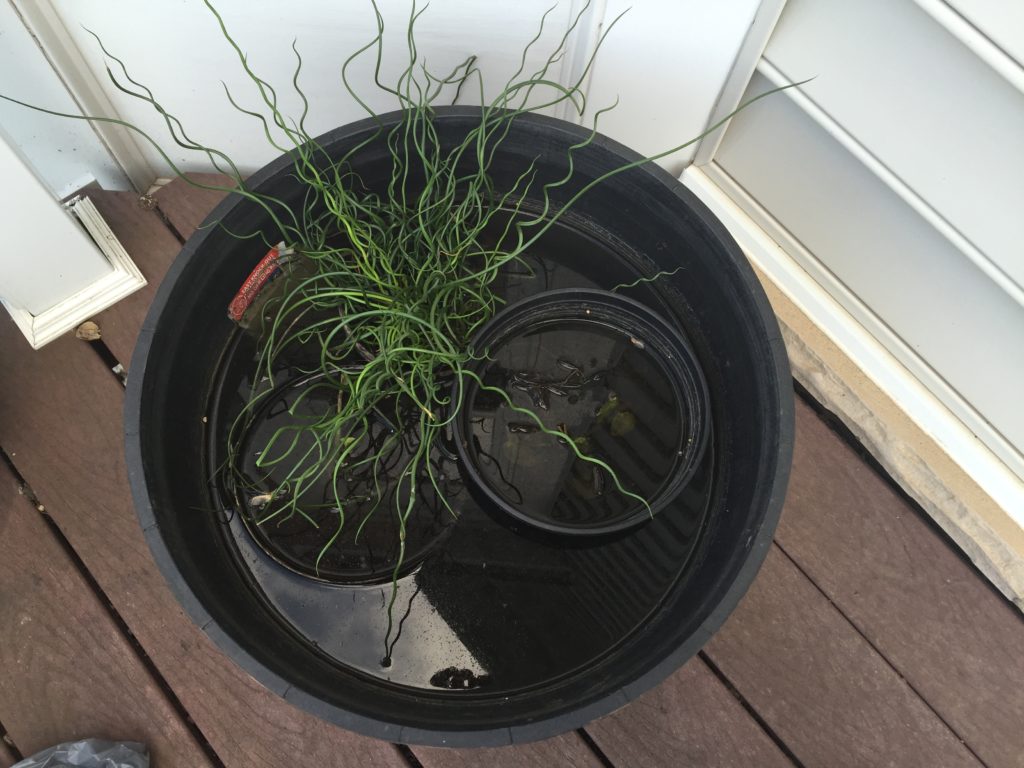 We also built 2 new raised garden beds. Now waiting for the lawn guy to come and remove the sod so we can plant.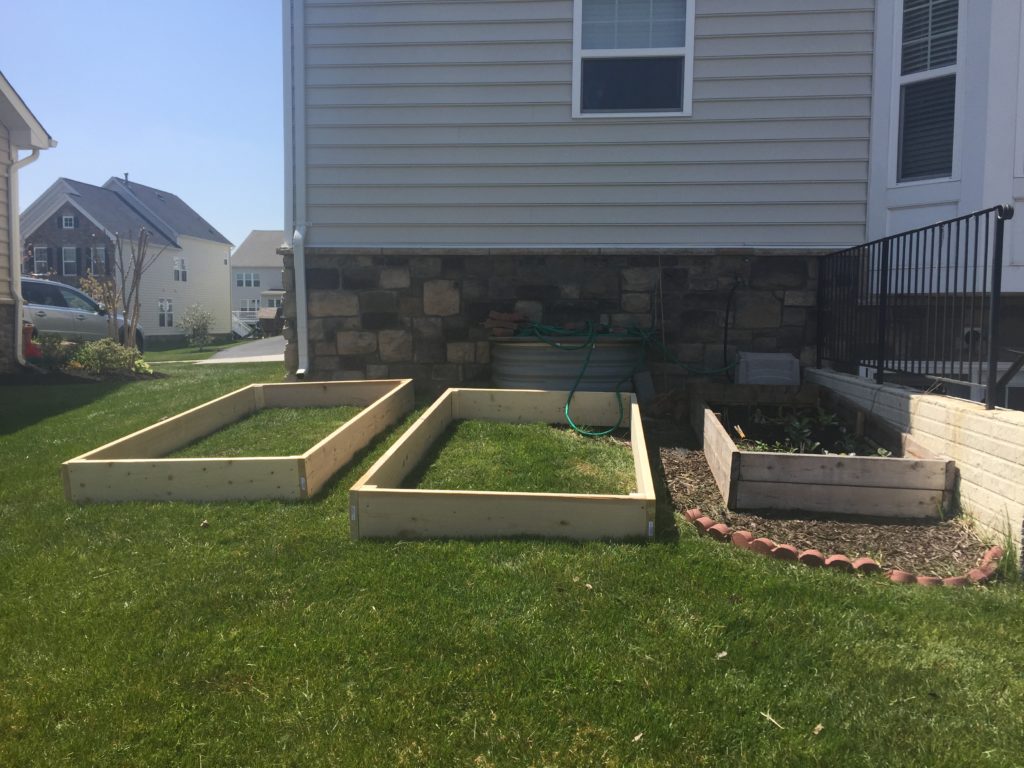 In other Spring garden news the lettuce, broccoli, turnips, radishes, and mint are doing great. The carrots and lettuce seeds have also germinated well in the current bed. Can't wait for the growing season to start. Yummy fresh veggies are on the horizon!
How is your garden growing? Have you planted any veggies this year?