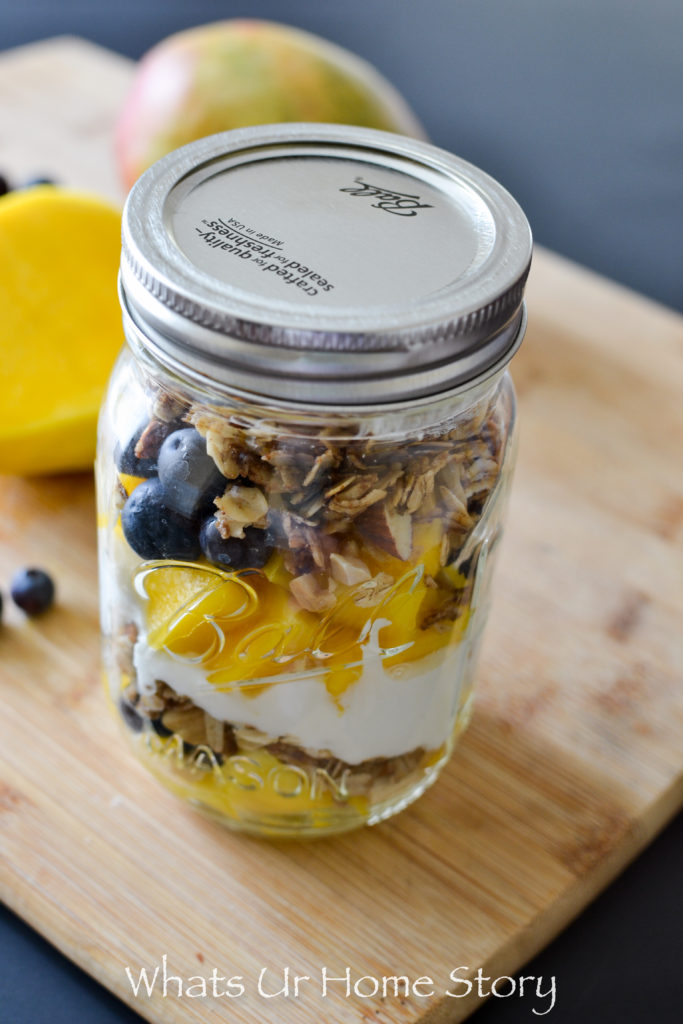 Breakfast just got easier and healthier! Yes, we have finally taken the plunge into parfait land with this delicious make ahead yogurt parfait. You read that right you can make this the night before and just grab and go in the morning. And to top it off it is super simple to make or should I say assemble? 'Coz that is all there is to it!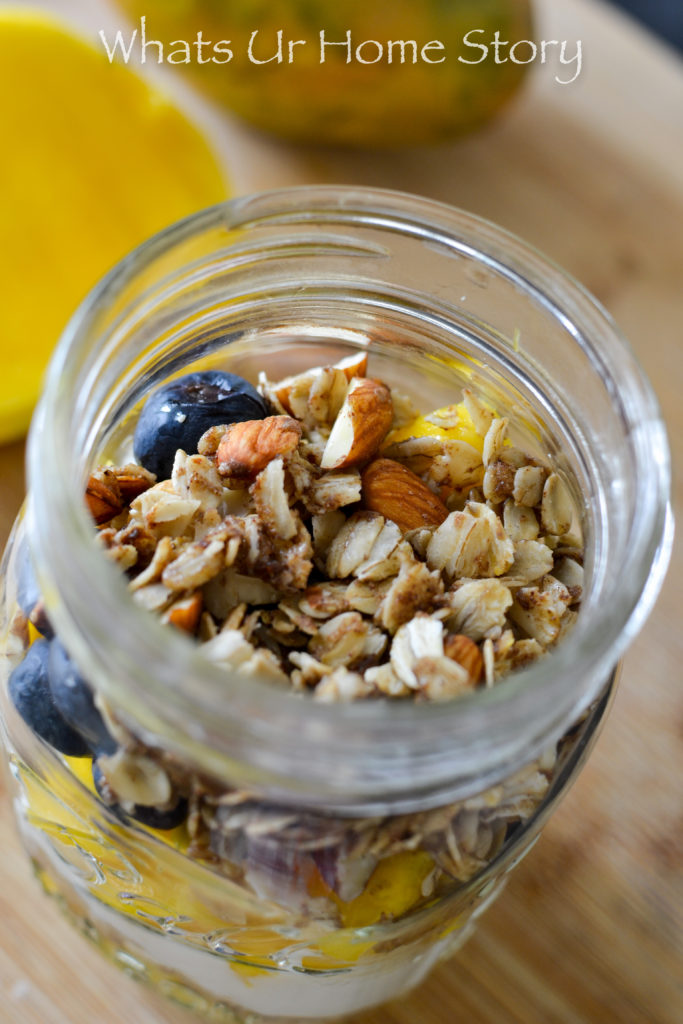 The recipe is so versatile that you can vary the fruits to shake things up. My favorite is this one and the strawberry, blueberry, apple, and grape combo while B prefers this one and the banana, apple, and grape. B seems to like the banana, grape, orange, and kiwi combination too.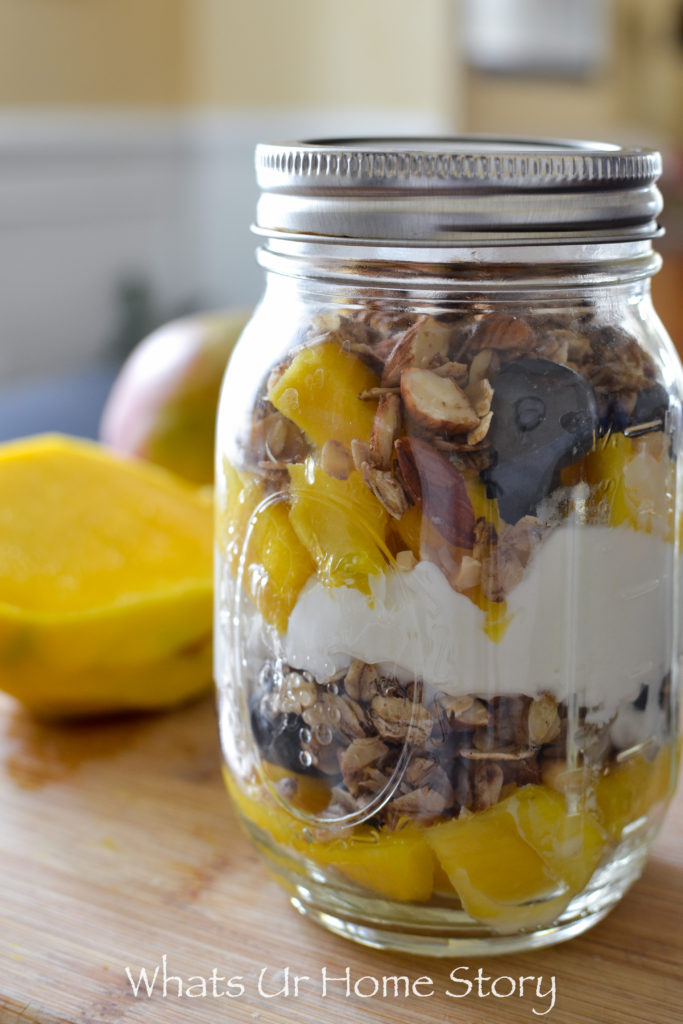 B prefers it with store bought vanilla greek yogurt but I find it too sweet for my taste. So I usually end up making my own vanilla yogurt by mixing plain greek yogurt, sugar, and vanilla extract. That way I can control how sweet the yogurt is.
I use homemade cinnamon and almond granola (recipe coming soon) and add in a few unsalted roasted cashews for some extra crunch.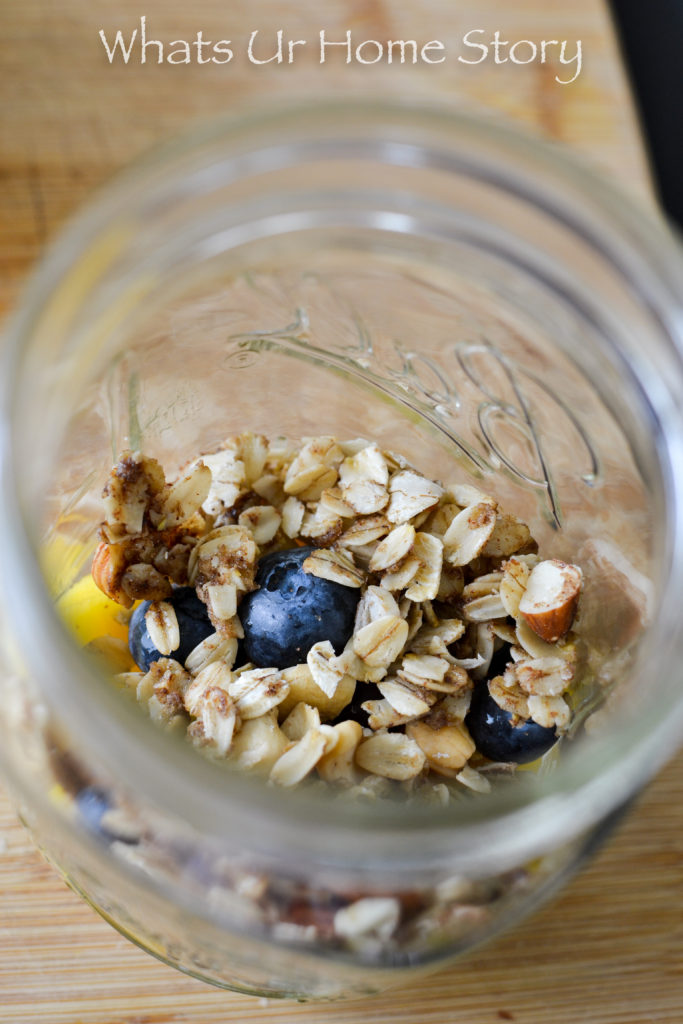 To start off you add a layer of the fruits, followed by the cashews and granola. Add in the yogurt and top with another layer of fruits, cashews, and granola! Voila!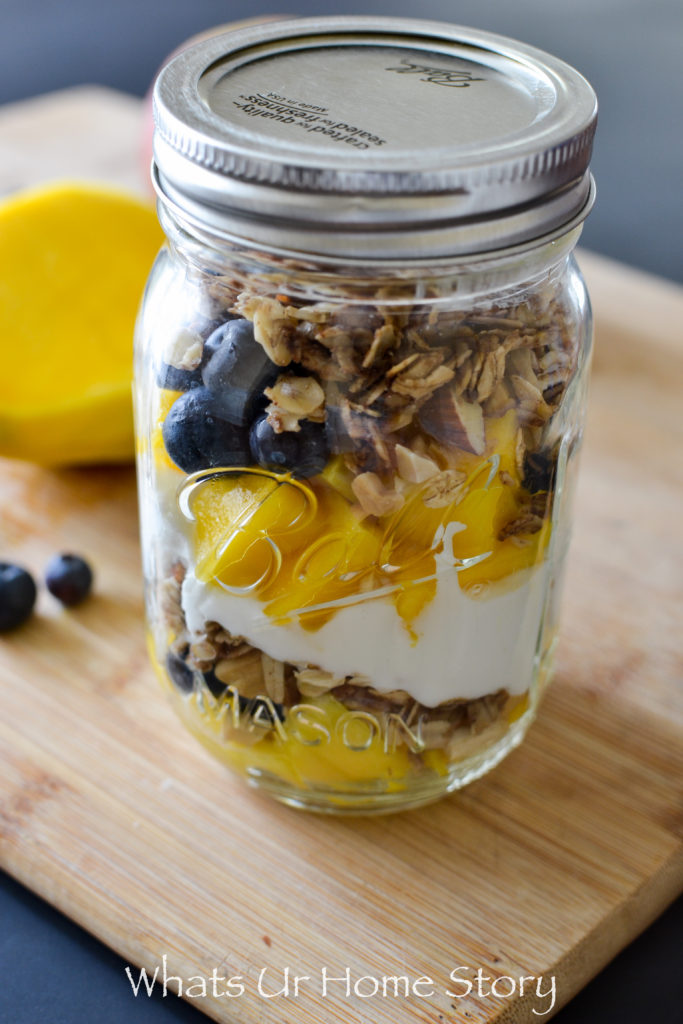 Blueberry Mango Yogurt Parfait
Ingredients
⅔ Cup Mango diced
Handful of Blueberries
7-8 Unsalted Roasted Cashews chopped (optional)
4 Tbsp Granola
3 Tbsp 0% Fat Vanilla Greek Yogurt (heaped)
Mason Jar
Instructions
Layer the mason jar with half of the diced mangoes, followed by half of the blueberries and chopped cashews.
Slowly add in 2 Tbsps of the granola, layering it evenly over the fruits and nuts.
Add in all of the yogurt one tbsp at a time.
Top with the leftover fruits,cashews, and granola in that order.
Enjoy!