Isn't life all about second chances? My moss terrarium that has been faking it up with painted dried moss for over a year finally got its second chance this week!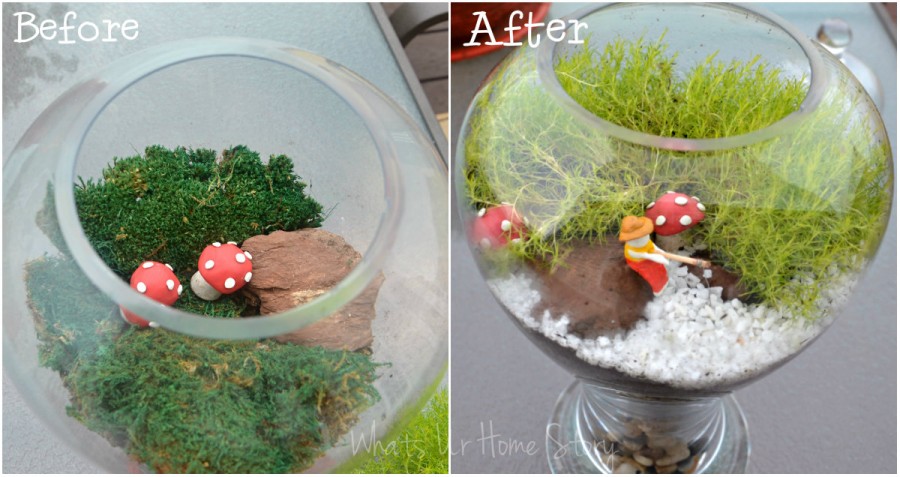 Ain't that a huge improvement? It is one of those totally unintentional projects that started out as a trip to the nursery to get some plants for the backyard bed. There I saw this guy, all lush and "granny smith apple" green looking.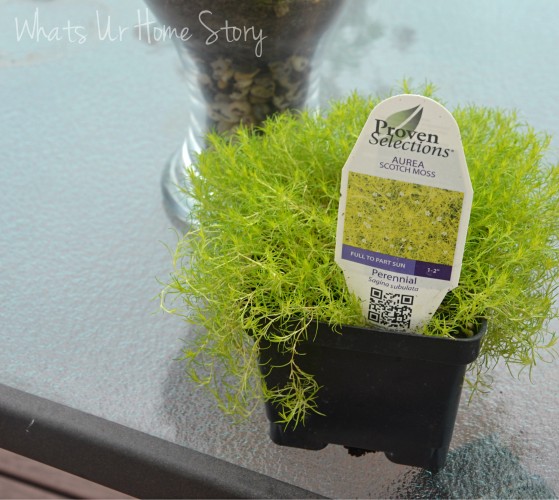 It is Aurea scotch moss, which is actually a perennial in our neck of the woods. It seems it is so hardy that that it can take as much foot traffic abuse as grass! I think the pot was $3.99. Because fairy gardens are popular nowadays you'll be able to find this moss or similar varieties or miniature ground covers at your local garden center or even at the big box stores (I've seen it in our Lowes).
I checked with the lady in the nursery and she said that it should do fine in a terrarium. So off it came with me, home! My trusty lil assistant (my daughter of course) and I cleaned out all the old stuff and started the terrarium making process afresh. You can find the detailed steps in this post. The only difference was that we ended up using a lot more soil than last time as this one had a pretty thick root ball.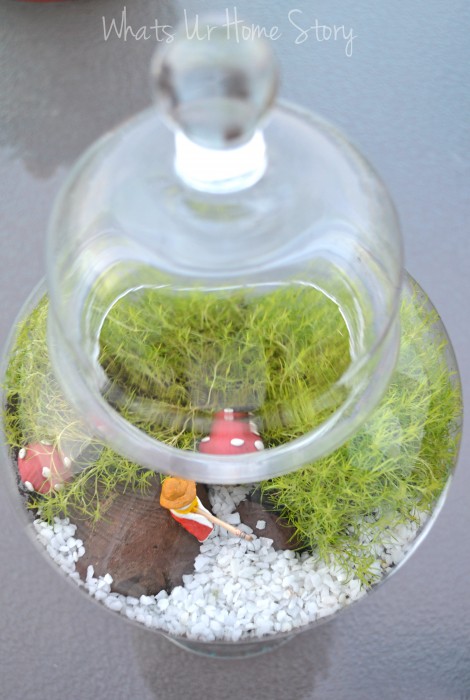 I know you guys are dying to see what that guy inside is up to. 😉
Fishing of course! And he is totally handmade by moi. No step by step tutorial on him though. He was an experiment (along with 2 others) and I was not sure if it would work out. So didn't take pics. Anyways I discovered the next big thing after spray paint! Air dry clay! That thing is darn genius! For $2.99 a packet (from Micheals) I'm having a ball creating clay people and even some barnacles. Yeah seriously, those turned out oh so fab! Can't wait to show you.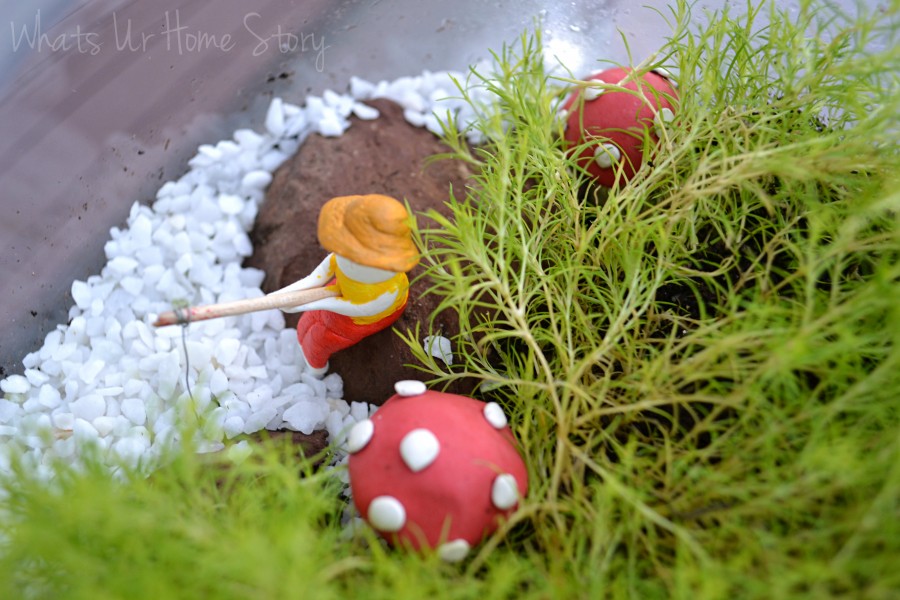 The white aquarium sand I already had (used some of it in this succulent planter here). The stones are from my garden. The mushrooms, I made them with polymer clay when I made the terrarium for the first time.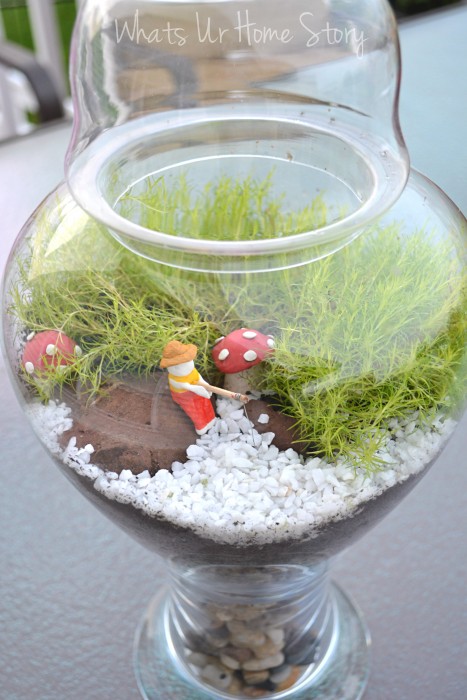 Here is to hoping that this attempt lasts more than a year!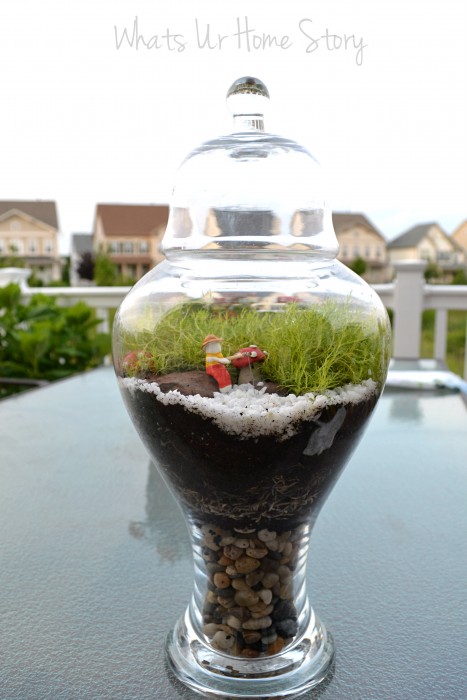 How have your plants fared? Do you have a green thumb?
See what else you can do with moss;
Corsican Mint and Orange Scented Thyme Terrarium