I finally caved in to my butterfly bush cravings and got one.  The problem? We didn't have a place to put it! 🙂  I even researched whether we could keep it in a large pot on our deck. Looks like that is not a great idea as the butterfly bush has an extensive root system  and will outgrow the pot in a few years. So where did it end up?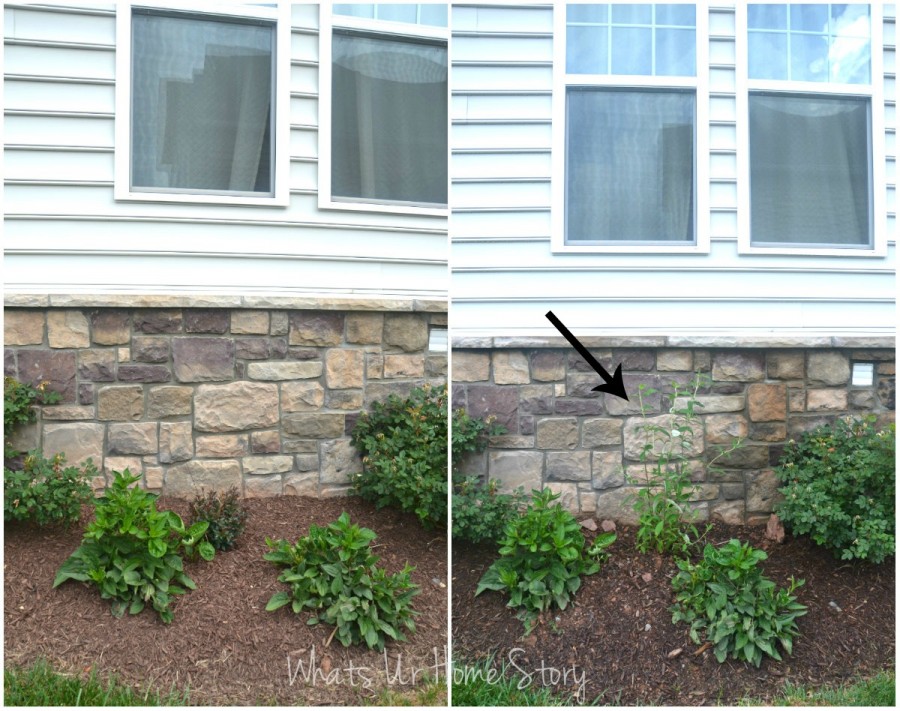 In the side yard. We moved the plum crepe myrtle (it is a dwarf variety that grows up to only 4-6 "tall) up front next to the lone crepe myrtle we had there. Actually after we planted the crepe myrtle in the above spot we realized that it would never grow tall enough to provide some privacy for those windows. That is our dining room by the way. The butterfly bush on the other hand grows up to 8-10". Our lot slopes down towards our neighbors. So this switch will hopefully give us that much needed privacy in the dining room.
Out front,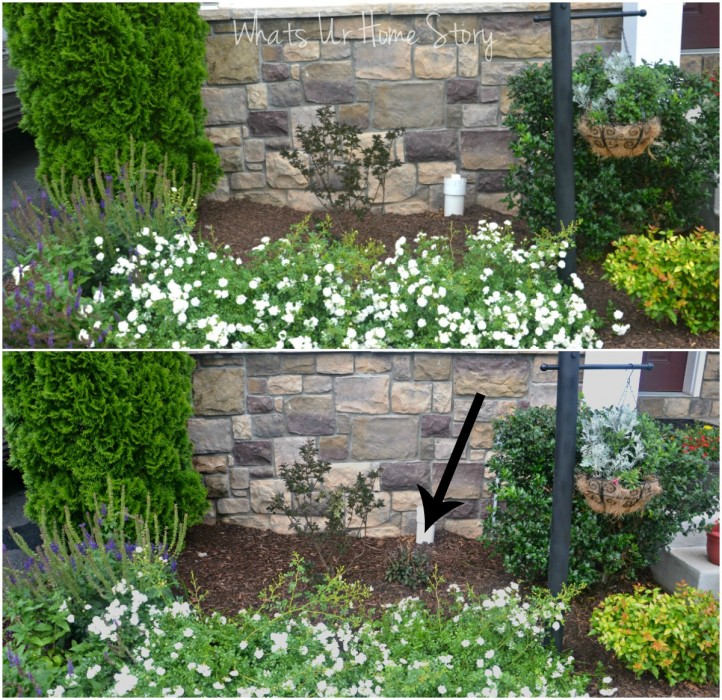 See the difference in heights of the crepe myrtles? Totally baffles me! The are the same variety, got it from the same nursery, were even sitting next to each other! Yet one decided to put out new growth all the way from the root while the other was happy to put out shoots  on last year's growth! I know, they are planted too close for comfort. We'll move the tall one a lil bit more to the left soon.
Another issue that has been plaguing us is……….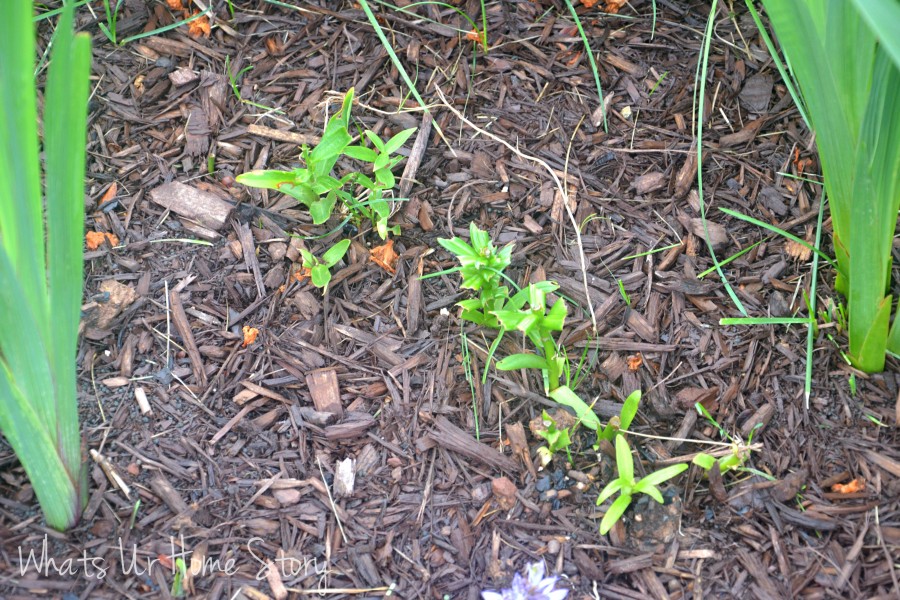 The bunny population in our neighborhood seems to have quadrupled this year! They've got to literally every lily in my garden. Most of them didn't even get a chance to pop out of the ground before they were wiped out clean. A lot of my neighbors recommended Milorganite, an organic fertilizer which the deer and bunnies seem to hate.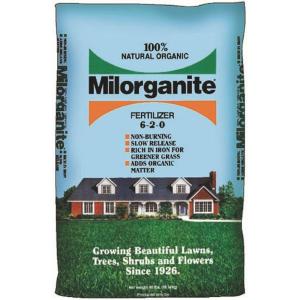 Just beware, this thing stinks! No wonder the critters don't come anywhere near it.  Stink or not as long as it works I'm gonna be happy. I mean just see this lonely lily that somehow managed to escape bunny teeth. That bed was full of these beautiful lilies in every possible color!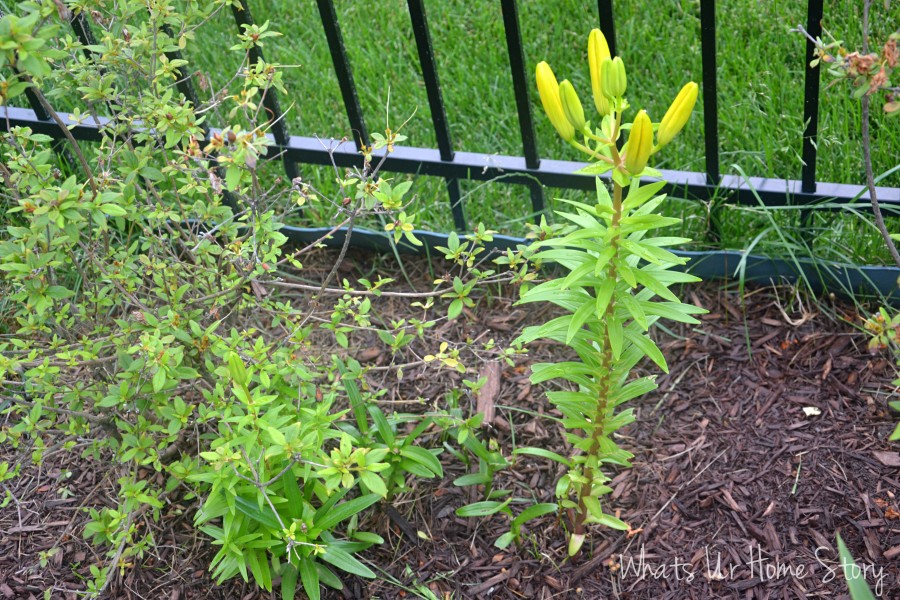 In other yard news, we added more plants to the back yard bed to compensate for the ones we lost after last year's mid summer move.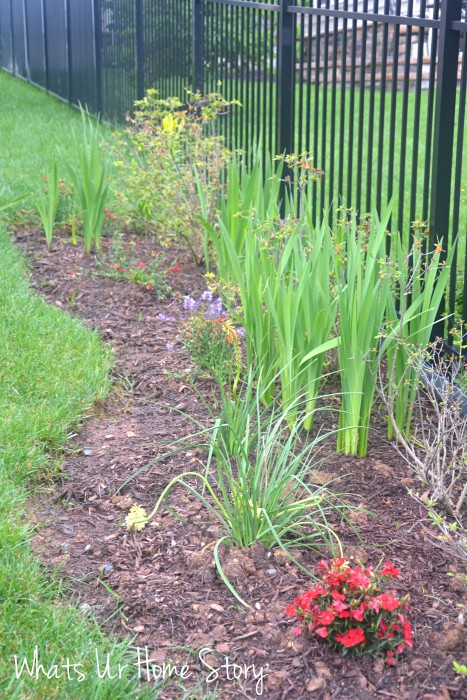 The red dianthus, we already had from last year in the planters on the deck. These plants multiply like crazy. So I had enough to split and plant in several areas around the house. I also added 2 Flamenco Red Hot Pokers (the grass like plant next to the red dianthus with yellow spike flowers) and a Serbian Bellflower Blue Waterfall (the purple). Both are hardy perennials that bloom in summer.
Keeping my fingers crossed that the Milorganite works!  Do you have bunny troubles too? What do you do?