As promised a rundown on our fabulous vacation find, the Home Emporium in Chesapeake, VA. The store has a 'Pier 1/World Market house crashed on Restoration Hardware' vibe. I know, that is kind of hard to visualize. See for yourself and decide….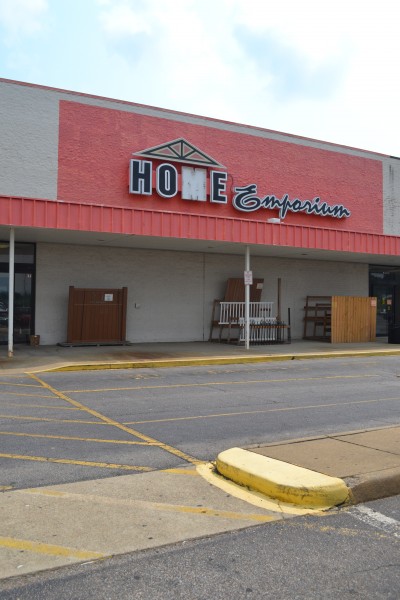 As soon as we entered the huge warehouse (it was the size of a Home Depot) we were greeted by this colorful pile of poufs, all for $48.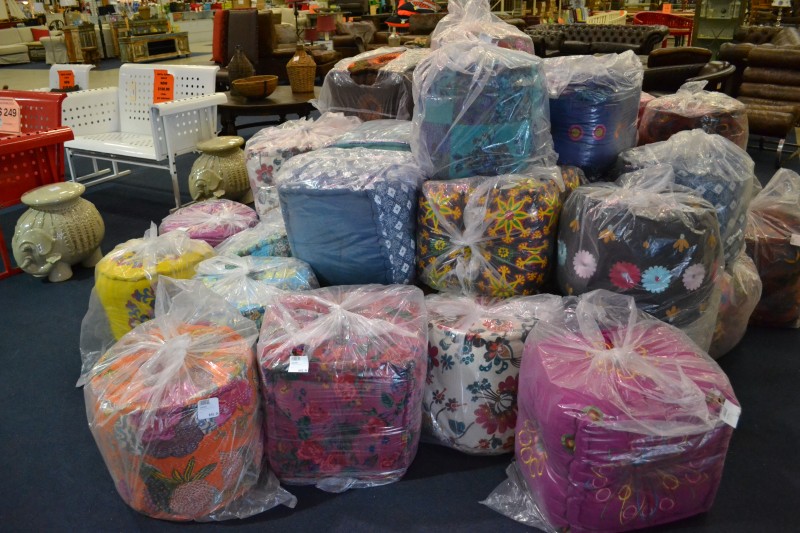 Have I told you that we are in market for a TV console? Had this beauty been a little taller she would would've come home with us, for sure.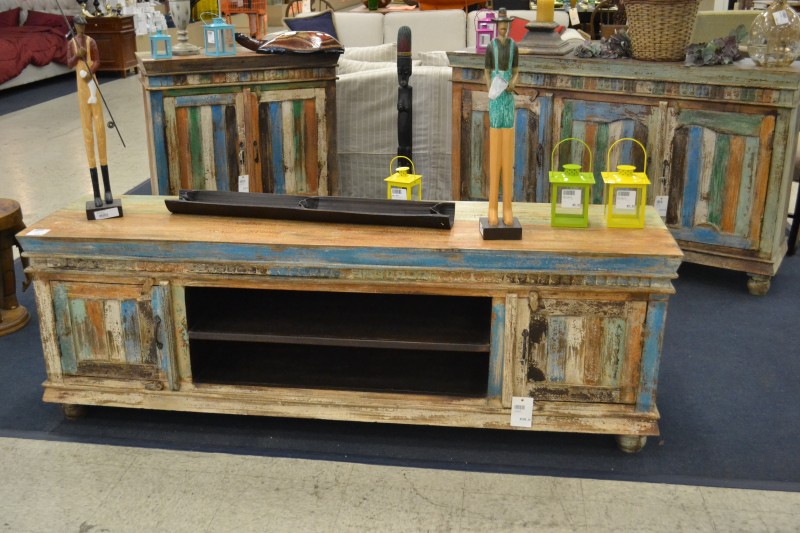 All that personality for $488! We were in love with the chest and the buffet behind her too. Since we are on the subject of personality, how about this?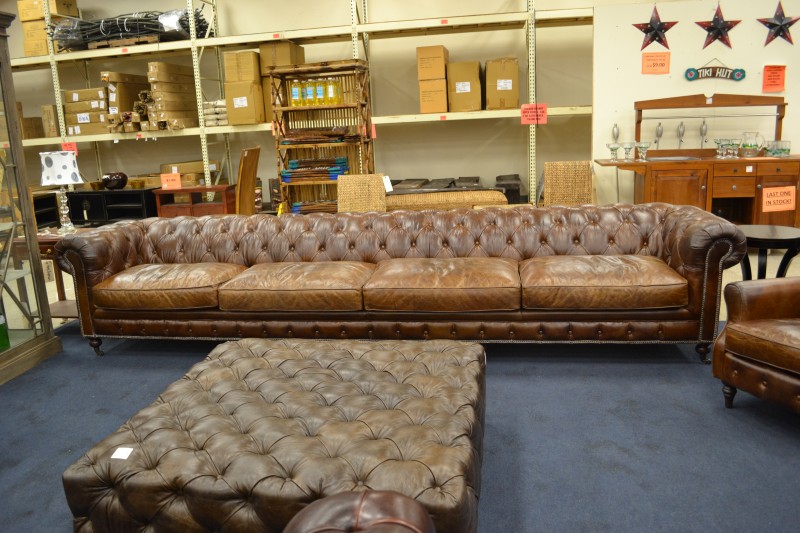 You're thinking, that couch looks familiar? Yes it does, I had posted about seeing a similar one at the Restoration Hardware Outlet a few weeks ago! As I was dead certain that I would never need a couch that huge, I didn't even go near it to check the price. 🙂
More Restoration Hardware looks.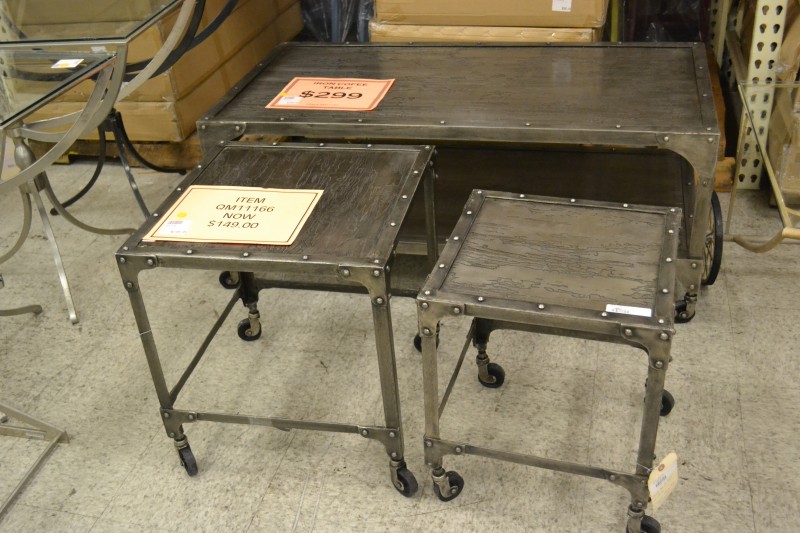 They had a lot  of really old stuff from the other countries, like this chest ($449). The inside smelled musty (I opened it ), the hinges were rusty, one hinge had even lost its screws.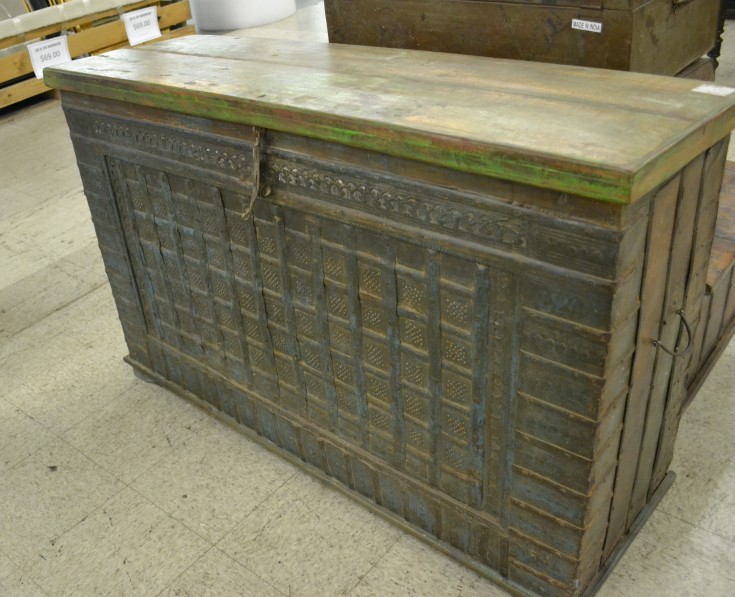 They are many small ticket items too like these amazing frames ranging from $15 -$50.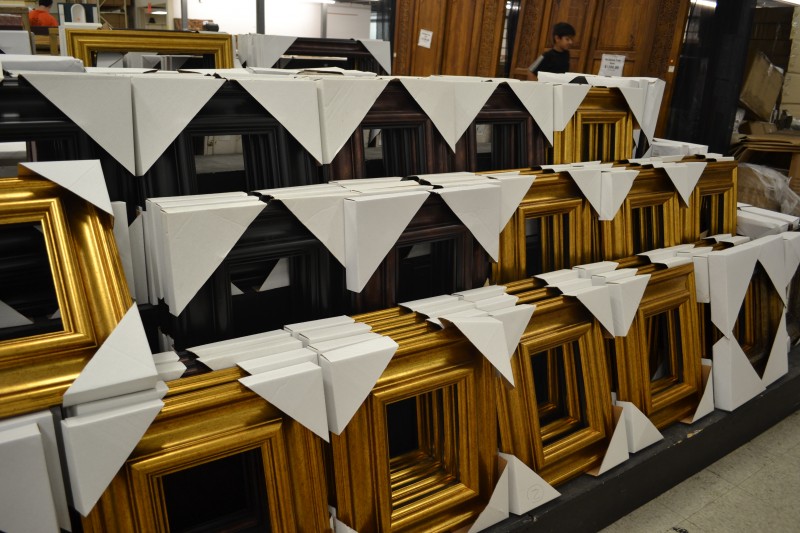 That is it for today folks. Will share more of the finds in the next edition of Window Shopping Friday. Don't forget to check back next week. We are celebrating 100k views (oops, just realized that I never told you'all about it) with a fabulous Giveaway.