A while ago I had shown you my first painting from art class, my version of the Renoir painting 'The Woman Reading'. This is a 'not yet completed' shot of the painting.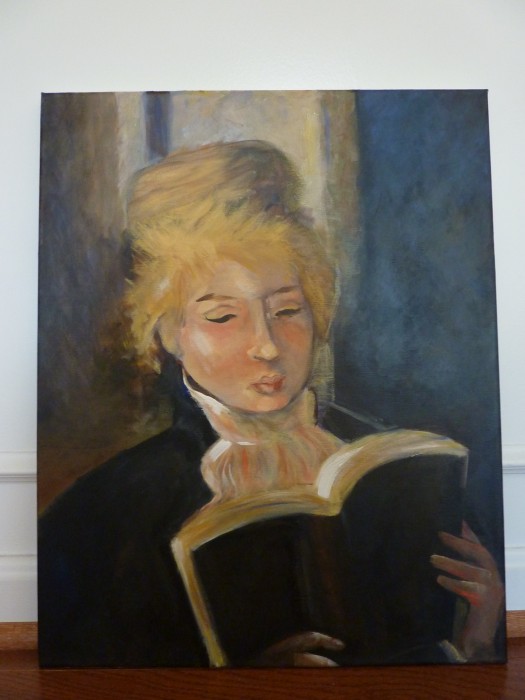 Remember the $5.99 art work  that I found at the local Salvation Army?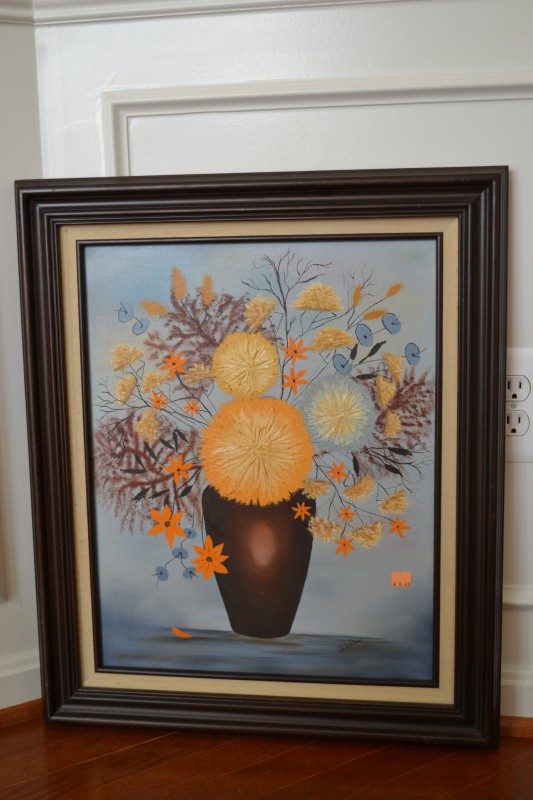 Now if you put the two together?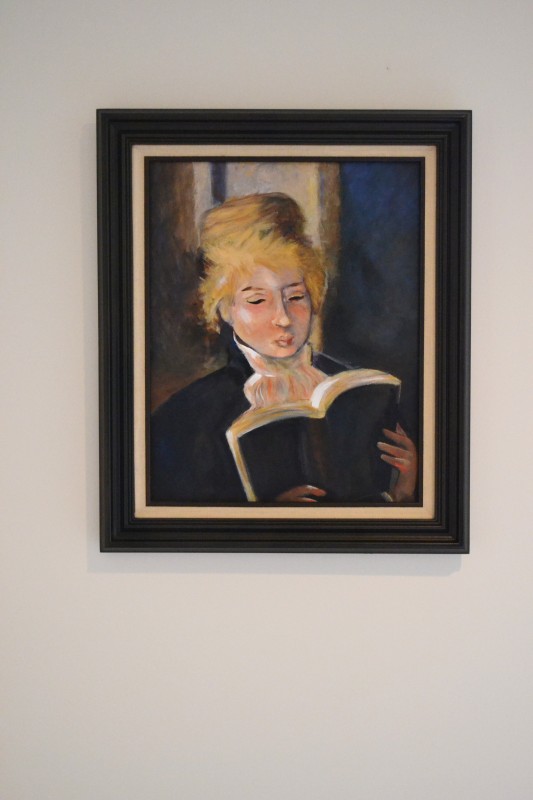 Ain't they made for each other? The moment I saw the thrift store painting I knew that the frame would make a great home for my painting. Walking around with a tape measure doesn't hurt either. 🙂
The frame looked worn and the paint was chipped in a few places. Nothing a can of spray paint can't fix. I know, you guys are getting tired of my spray paint adventures. Sorry, you'll have to bear with me. Once you discover the wonders of spray paint there is no looking back. Trust me folks, give it a try.
Enter Krylon Oil Rubbed Bronze in satin finish.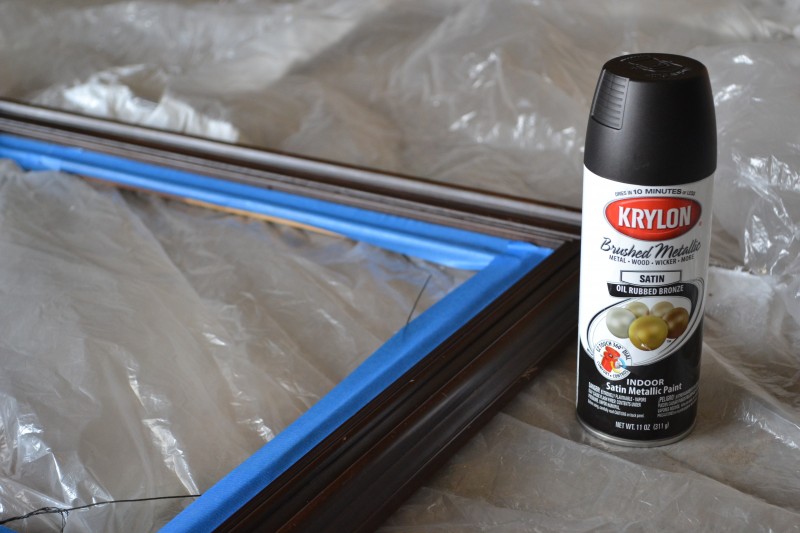 I wanted to keep the cream colored linen lining the same color as it brought out all the creams in the painting. So I taped off the insides of the frame with painters tape. Two thin even coats later;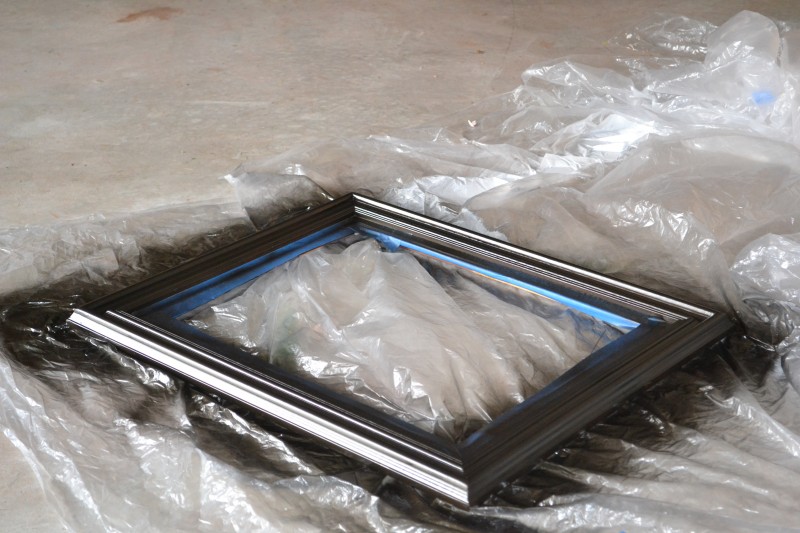 We didn't really have to do much to hang it except when we had to pull apart the original painting from the frame to paint. Ya, pull apart! They had hot glued the painting to the frame!!! And that too a ton of hot glue. We ended up heating a knife on the stove and swiping it through the hot glue several times to get the painting loose. To hang it up we used two offset clips that we had left over from hanging my Kerala mural painting. The wire to hang was already there.
It now hangs in the basement, where I'm planning to set up my art studio/work space. This is gonna be the reading nook. Have plans of adding a chair and side table maybe?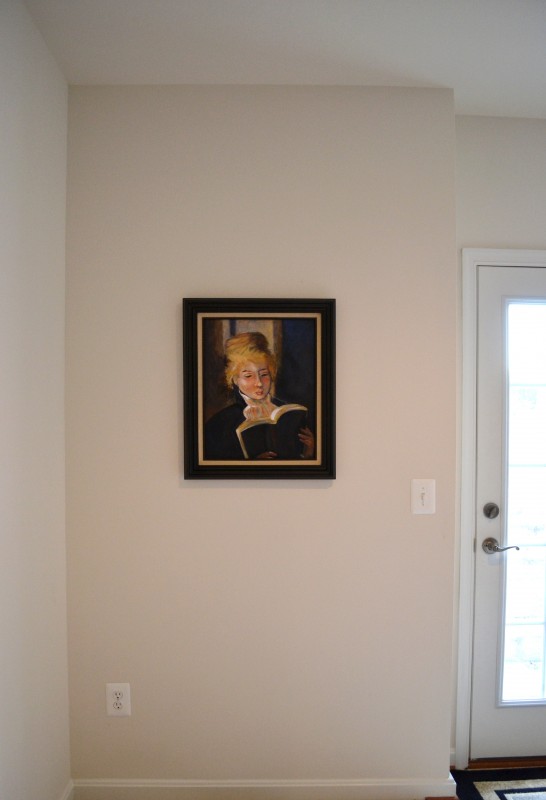 Here is a close up shot of the frame. You can see the difference in colors between the outer and inner browns on the frame. Not really noticeable unless you look for it.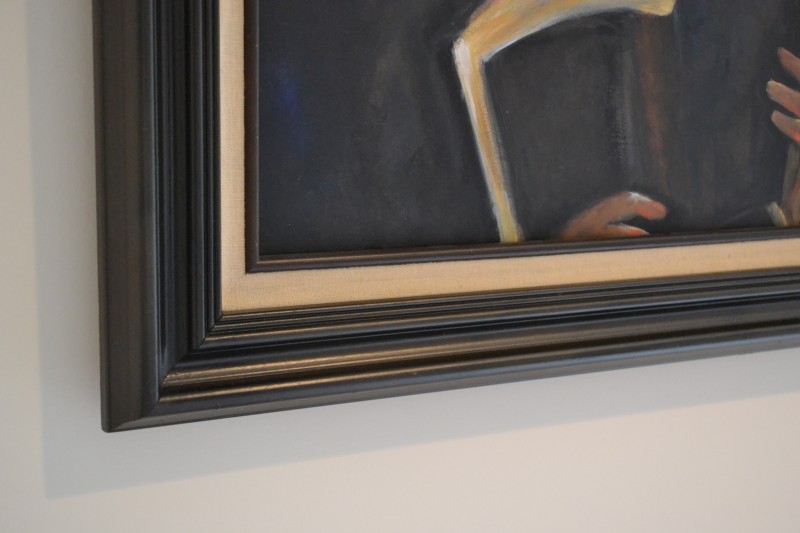 PS: Got plans for the thrift store artwork too.
Materials
Frame – $5.99 – Salvation Army Krylon Spray Paint – $4.99 – Walmart
Total – $10.98
There you have it, a new frame for 16 x 20 frame for $10.98!